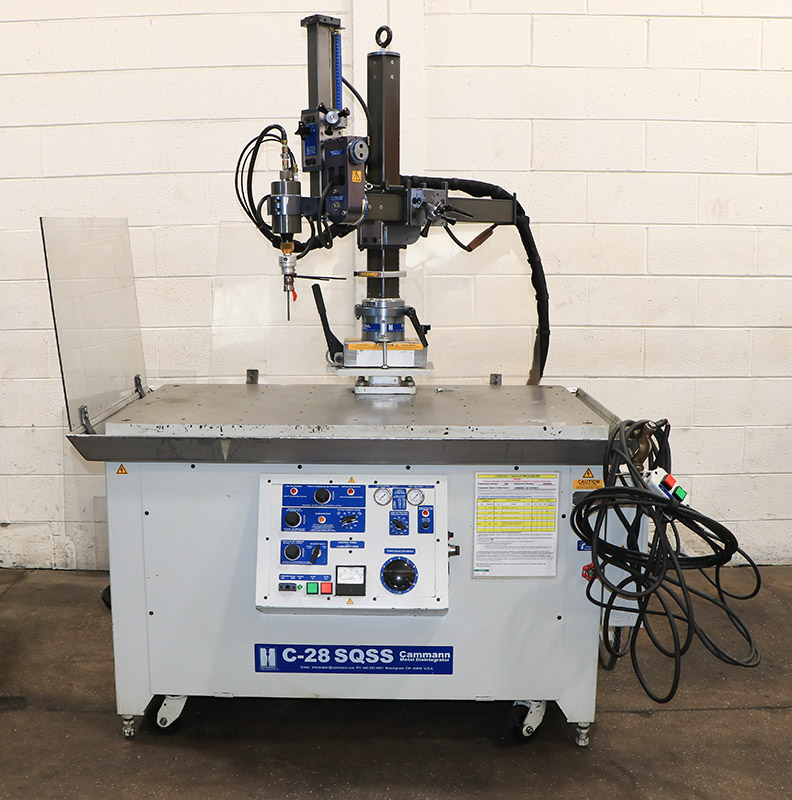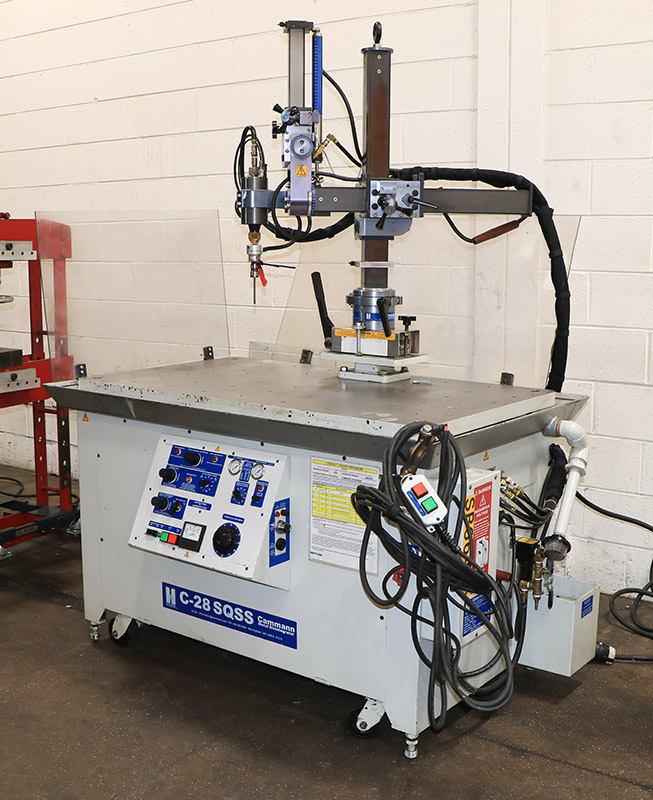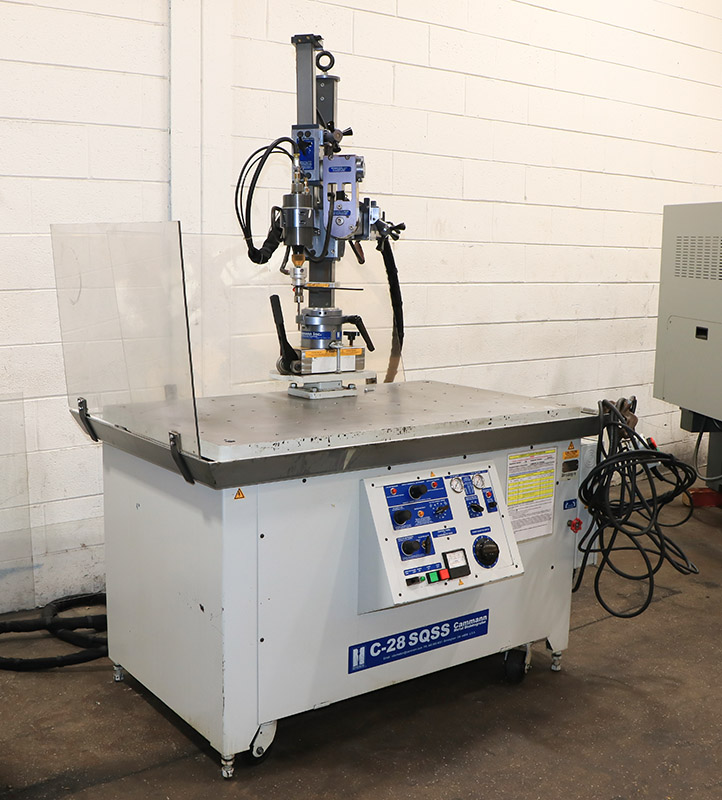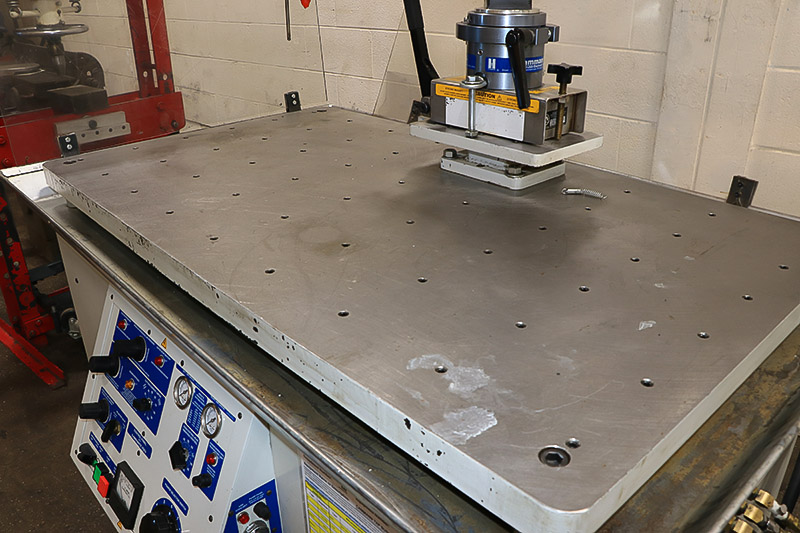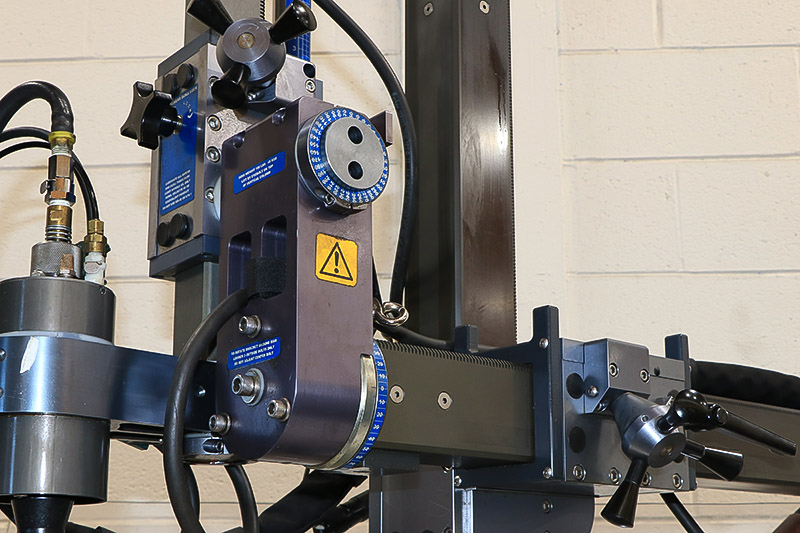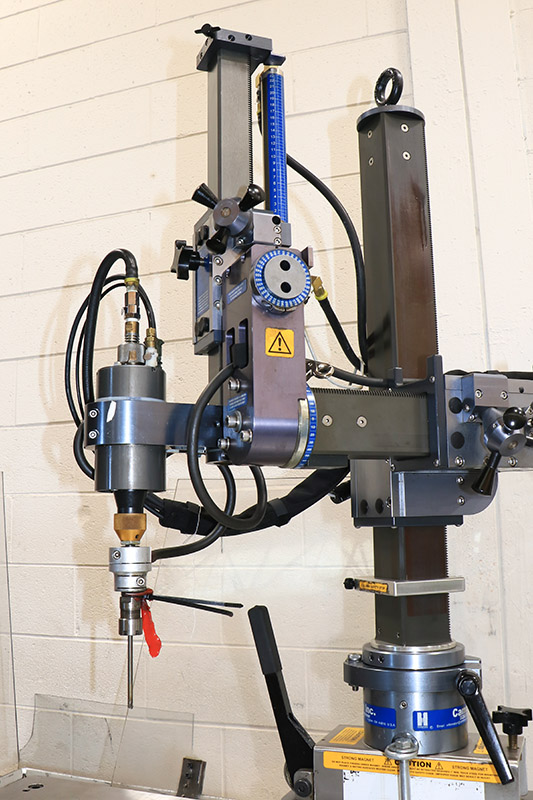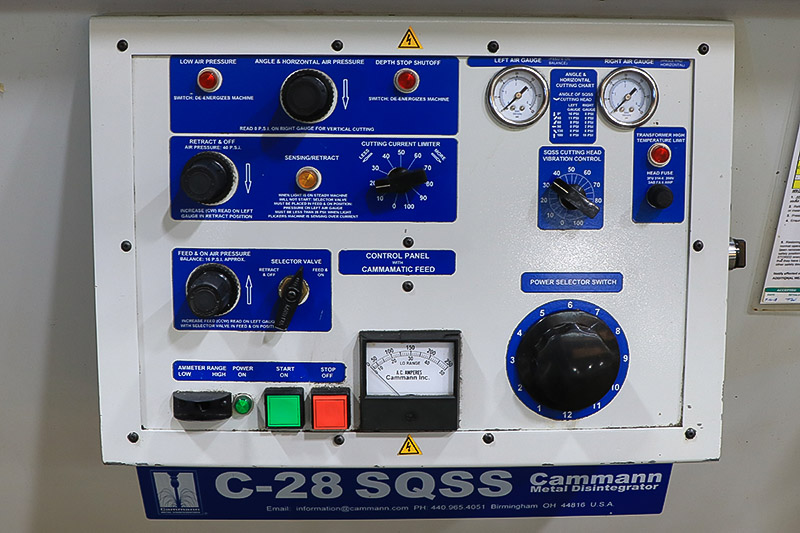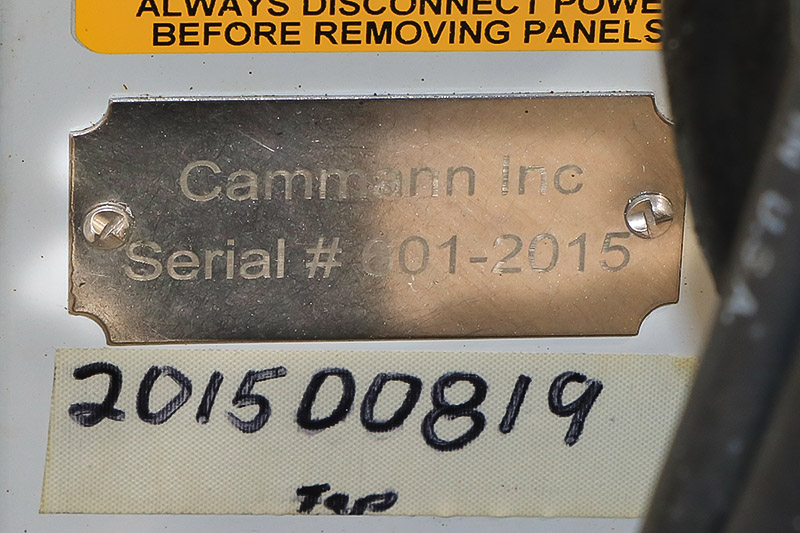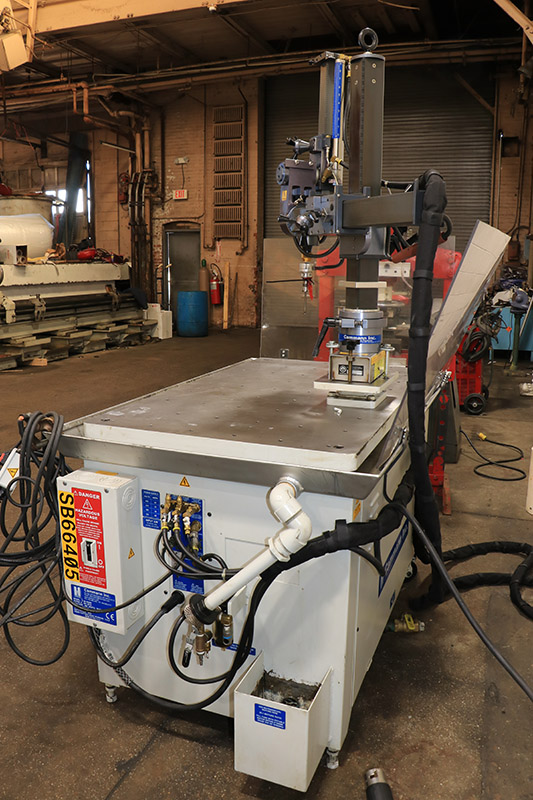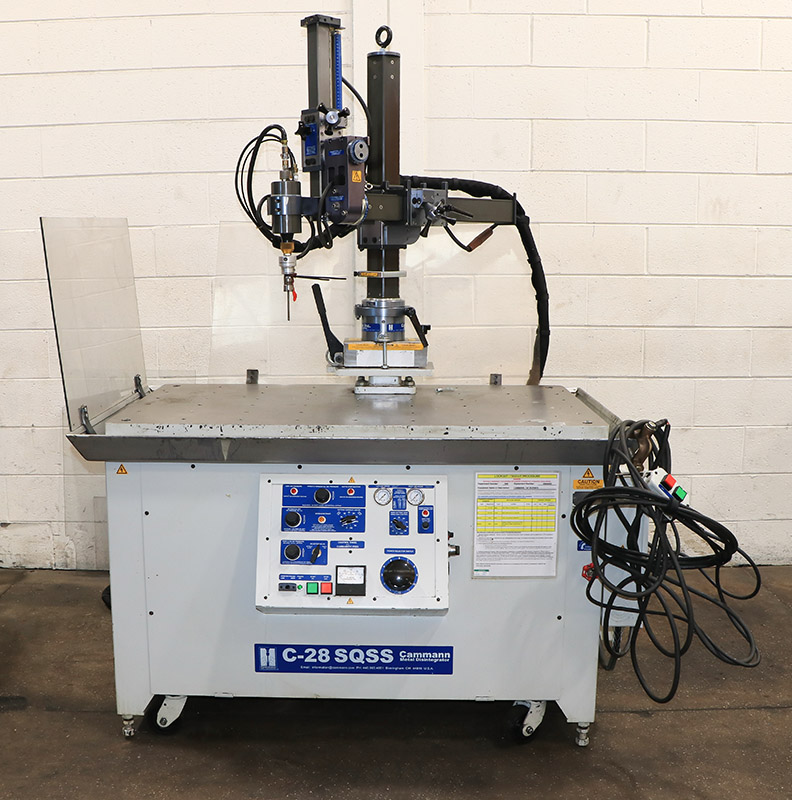 Cammann C28SQSS TAP / METAL DISINTEGRATORS
Price on Request
Make:

Cammann
Model:

C28SQSS
Year:

2015
Ref #:

160460
Or call us for a quote at (973) 497-7500 or send us an email at sales@machineryvalues.com
---
CAMMANN TAP DISINTEGRATOR
MODEL: C-28SQSS S/N: 601-2015 NEW: 2015
MOST POPULAR MODELS, DESIGNED FOR QUICK, ACCURATE DISINTEGRATION OF BROKEN TOOLS
IN A SHOP FACILITY
SQSS Superstructure Electrode Positioner
NEW RUGGED 8 MOTION, ALL ANGLE, 4 AXIS 360 DEGREE ROTATION ELECTRODE POSITIONER
MAGNET BASE OPTIONAL FOR PORTABILITY
DISINTEGRATES TRUE TO THE ALIGNMENT OF THE ELECTRODE
NO DEFLECTION OR SKEWING OF ELECTRODE
NO DEPTH RESTRICTION ON BROKEN TOOL REMOVAL
ADJUSTABLE BEARING SURFACES FOR LIFETIME ACCURACY OF SUPERSTRUCTURE
6" BEARING SURFACE ON ALL LINEAR SLIDES
EASY FIELD MODIFICATIONS FOR TIGHT ACCESS
OPERATES WITH ANY CAMMANN METAL DISINTEGRATOR
AUTOMATIC DISINTEGRATION, COMPLETE AND READY TO OPERATE WITH CAMMAMATIC FEED,
AND AUTO DEPTH SHUTOFF
CAMMAMATIC FEED PREVENTS SKEWING OF ELECTRODE
HEAVY DUTY 15 KVA POWER SUPPLY, WITH CAMMANN BUILT THERMAL OVERLOAD
PROTECTED TRANSFORMERS
RUGGED 1 3/4 THICK STEEL PRECISION GROUND WORKTABLE, WITH TOOLING PLATE
DESIGN FOR SECURING WORK PIECE
TABLE SIZE: MODEL C-28 30" X 52" WITH 54 1/2-13 TAPPED HOLES
DISINTEGRATION OF BROKEN TOOLS FROM 2-56 UP TO 1 1/2 TAPS IN ONE CUT
BURN TIME: 1/4-20 TAP, 1" DEEP, 1 MINUTE CUTTING TIME
HEAVY DUTY 12 GAUGE SHEET METAL CABINET
HEAVY DUTY 15 KVA POWER SUPPLY
** LIKE NEW CONDITION & APPEARANCE **
** INSPECT IN OUR HARRISON, NJ WAREHOUSE **
---
DISCLAIMER: The information presented in the write ups and the photographic representations of the equipment are believed to be accurate at the time the pages are created. The information presented on the web site should not be used for formal quotation. Price and information presented in the write ups on the web site are subject to change without notice. Machinery Values claims no responsibility for inaccuracies of the information presented on the pages of this website. Please contact one of our sales representatives if you require more information or a current formal quotation.
Similar Machines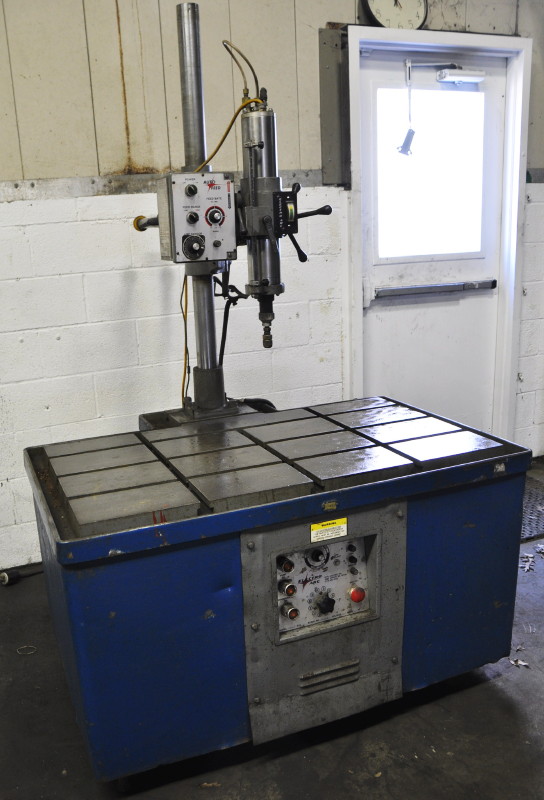 TAP / METAL DISINTEGRATORS
Electro Arc HK6QT LARGE TABLE/CAPACITY MODEL, NEW 1995,
Ref #:

152833
View details
We're here to help
Looking for a specific machine?
Address
401 Supor Blvd.
Harrison, NJ 07029
Phone
Voice: (973) 497-7500
Fax: (973) 497-7501
Email
sales@machineryvalues.com
Address 401 Supor Blvd.
Harrison, NJ 07029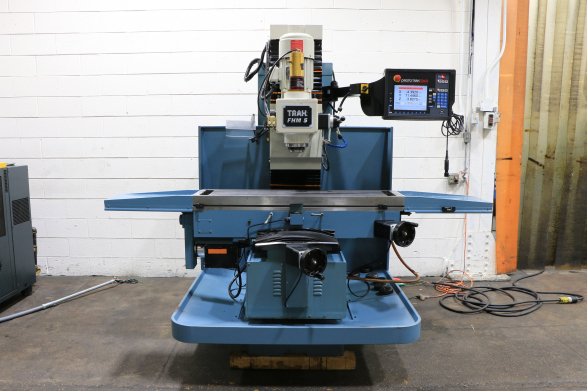 Subscribe to Receive our Most up to Date Machinery Listings
For our latest machines and inventory, sign up to receive our weekly email to be first to bid on a machine.