Acer AGS-2448AHD 3 Axis NEW SURFACE GRINDERS
Price on Request
Make:

Acer
Model:

AGS-2448AHD 3 Axis
Year:

NEW
Ref #:

137653
Or call us for a quote at (973) 497-7500 or send us an email at grinders@machineryvalues.com
---
"NEW" ACER High Precision Surface Grinder
MODEL: AGS-2448AHD w/Microtend Z axis NC control
SPECIFICATIONS:
Working Surface of Table (W x L): 24" x 48"
Max. Grinding (W x L): 24" x 48"
Max Table Travel: 52"
Max. Crossfeed Travel: 24-1/2"
Distance Between Table Surface & Spindle Center: 33"
Variable Speed by Oil Cylinder: 16 - 80 FPM
Automatic Crossfeed Carriage Movement: 0 - 1"
Crossfeed Handwheel Dial: Per Graduation 0.001" - Per Revolution 0.2"
Auto Downfeed Micro Adjustment Dial: Per Graduation 0.0001"
Longitudinal Travel (from - to): 6 - 48"
Crossfeed Travel (from - to): 0 - 24-1/4"
Spindle Motor: 15 hp x 6 p (20 hp Optional)
Hydraulic Pump Motor: 5 hp x 6 p
Auto Crossfeed Motor: 1/4 hp x 6 p
Auto Downfeed Motor: 400 W DC Servo Motor
Grinding Wheel (O.D. x T x I.D.): 20" x 5" x 2"
Rotation Speed of Spindle (Horizontal): 1150 RPM / 60 HZ
Flow Rate of Coolant Pump: 40 L/Min
Max Load Capacity in Addition to Magnetic Chuck: 2,645 lbs.
Features:
Japanese spindle motor 15 HP (20 HP optional).
Spindle center to table top: 33".
3 axes auto movement with Microtend Z axis NC control.
Operation of manual downfeed depends on three step micro
setting and pulse generator.
Hitachi PLC electronic control.
Ball screw for crossfeed travel.
Crossfeed and table have double "V" slideways.
Spindle with six class 7 super precision angular contact ball bearings.
Grinding capacity is 24" x 48" (2448AHD)
Spindle head housing is laminated with Turcite B.
Standard Accessories:
Coolant System w/Magnetic Separator & Paper Filter
24" x 48" Electro-Magnetic Chuck
Variable Chuck Control Master
Parallel Dresser
1 pc. Wheel Balancing Base
1 pc. Grinding Wheel
1 set Toolbox w/ Tools
1 pc. Wheel Balancing Arbor
1 pc. Wheel Flange
1 pc. Halogen Work Light
1 set Splash Guards
Optional Accessories (call for pricing):
Extra Wheel Flanges
Walker or other brands of Electro-Magnetic chucks
Newall 2 Axis DRO with .0001" Resolution
Sony 2 Axis DRO with .00002" Resolution
---
DISCLAIMER: The information presented in the write ups and the photographic representations of the equipment are believed to be accurate at the time the pages are created. The information presented on the web site should not be used for formal quotation. Price and information presented in the write ups on the web site are subject to change without notice. Machinery Values claims no responsibility for inaccuracies of the information presented on the pages of this website. Please contact one of our sales representatives if you require more information or a current formal quotation.
We're here to help
Looking for a specific machine?
Address
401 Supor Blvd.
Harrison, NJ 07029
Phone
Voice: (973) 497-7500
Fax: (973) 497-7501
Email
sales@machineryvalues.com
Address 401 Supor Blvd.
Harrison, NJ 07029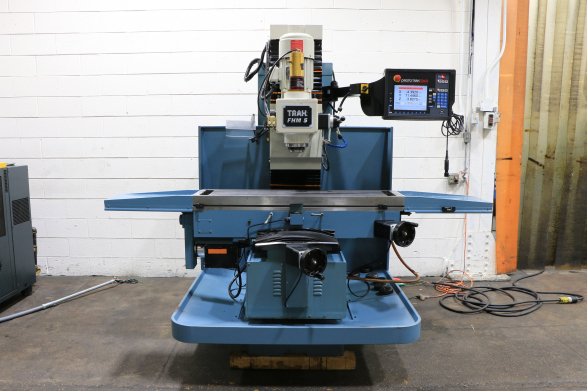 Subscribe to Receive our Most up to Date Machinery Listings
For our latest machines and inventory, sign up to receive our weekly email to be first to bid on a machine.