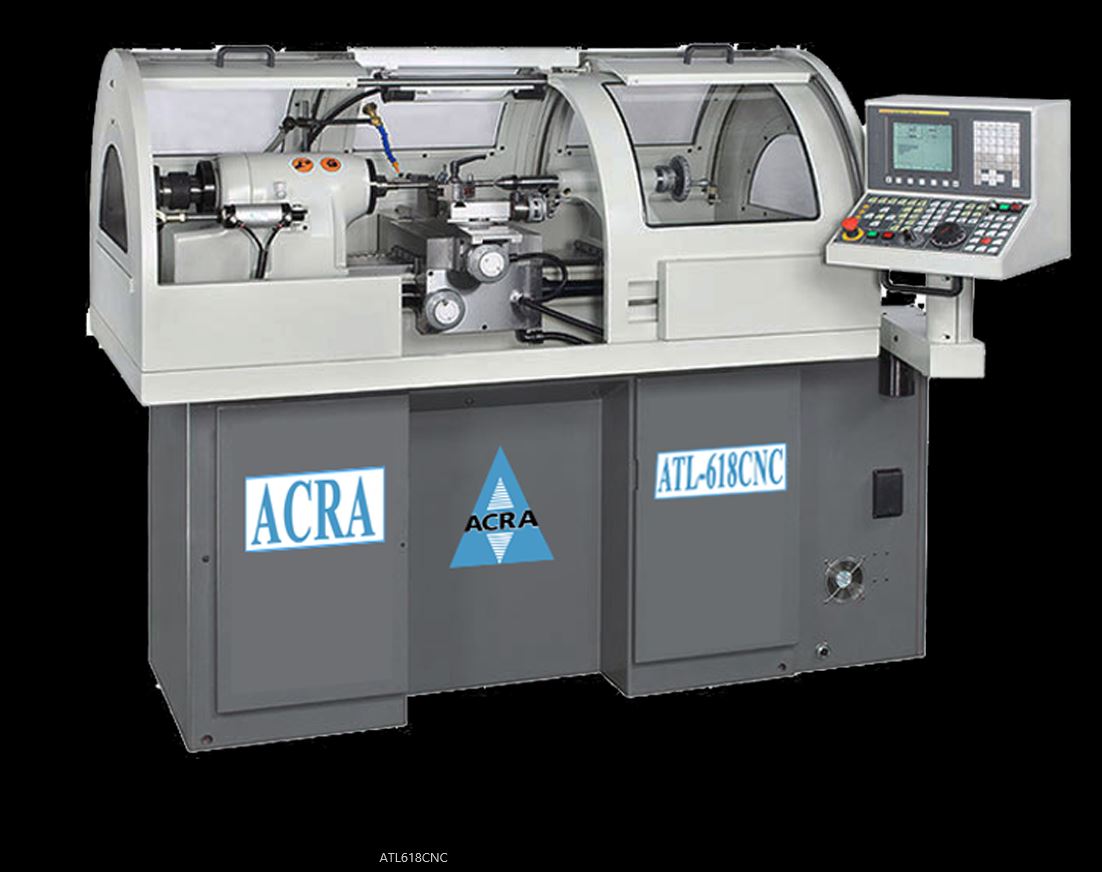 Acra ATL-618A CNC Toolroom Lathe CNC LATHES, FLAT BED (ENGINE LATHE STYLE)
Price on Request
Make:

Acra
Model:

ATL-618A CNC Toolroom Lathe
Year:

NEW
Ref #:

161666
Or call us for a quote at (973) 497-7500 or send us an email at toolroom@machineryvalues.com
---
NEW ACRA CNC TOOLROOM LATHE, MODEL: ATL-618
WITH FANUC OI MATE TD CONTROL
Description
ACRA's ATL-618 CNC Toolroom Lathes are fast and precise machines built on a rugged frame and ideally suited for accurate turning and threading operations. Speed and reliability are achieved by the combination of heated treated precision ground ways, TURCITE "B" mating surfaces with color L.C.D., manual pulse generator, and operator friendly software (other controls available) for quicker, easier programming and set-up.
They feature the following:
• FAGOR 8055I Controller.
• Guaranteed Circular Accuracy to 50 millionths of an inch.
• Precision Ball Screw on X, Z-axis.
• Protection Guard on Z-axis ball screw.
• X, Z Axis Feeds driven by AC Servo Motor.
• X, Z Axis Ball screws directly coupled to AC Servo Motor, minimizing backlash.
• Spindle mounted on high precision preloaded angular contact ball bearings.
• Powerful 3HP motor (5HP-Optional) with Yaskawa current vector Inverter Drive for improved torque response at low end.
• Fast Lever Collect Chucking.
• Air Collet Closer.
SPECIFICATIONS
Workpiece Capacity:
Swing over Bed/Guard: 11"
Swing Over Cross Slide: 6"
Swing Over Carriage: 9"
Distance Between Centers: 18"
Spindle:
Spindle Nose Diameter: 2-3/16"
Spindle Taper ID/OD: 5C (10 Degree)/ 4 Degree Taper
Speeds (Variable): 50 – 6,000 RPM.
Hole Through Spindle: 1-1/4"
Bar Capacity: 1-1/16"
Travels:
X Axis: 6-1/4"
Z Axis: 13-1/2"
Rapid Traverse: 787 IPM
Tailstock:
Taper Quill: MT#2
Diameter Quill: 1.358"
Travel: 3-3/4"
Controller: FAGOR 8055I
Weight: 2,200 lbs
Dimensions: 87x44 x 78 in
Standard Equipment:
• CNC or Manual Operation
• Simple Air Collet Closer
• Coolant System
• Work Light
• Automatic Lubrication
• Tool Holder
• Special Tools
• CE Splash Guard
Optional Accessories:
Follow Rest
Face Plate
6" 4 Jaw Scoll Chuck with Back Plate
6" 3 Jaw Adjust TRU Chuck with Back Plate
Power Collet Closer
4 Station Turret (Manual)
5C Collet Fixture Plate (3-3/8" Dia.)
5C Collet Fixture Plate (4-3/8" Dia.)
Chip & Collant Shield
Curved Splash Enclosure with Built in Work Light
Gang Tooling Option
*All prices & specfications subject to change without notice.
---
DISCLAIMER: The information presented in the write ups and the photographic representations of the equipment are believed to be accurate at the time the pages are created. The information presented on the web site should not be used for formal quotation. Price and information presented in the write ups on the web site are subject to change without notice. Machinery Values claims no responsibility for inaccuracies of the information presented on the pages of this website. Please contact one of our sales representatives if you require more information or a current formal quotation.
We're here to help
Looking for a specific machine?
Address
401 Supor Blvd.
Harrison, NJ 07029
Phone
Voice: (973) 497-7500
Fax: (973) 497-7501
Email
sales@machineryvalues.com
Address 401 Supor Blvd.
Harrison, NJ 07029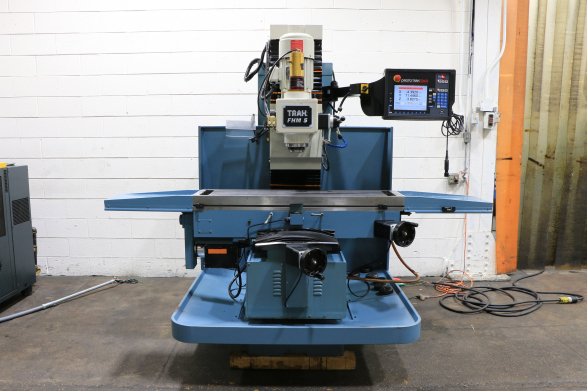 Subscribe to Receive our Most up to Date Machinery Listings
For our latest machines and inventory, sign up to receive our weekly email to be first to bid on a machine.