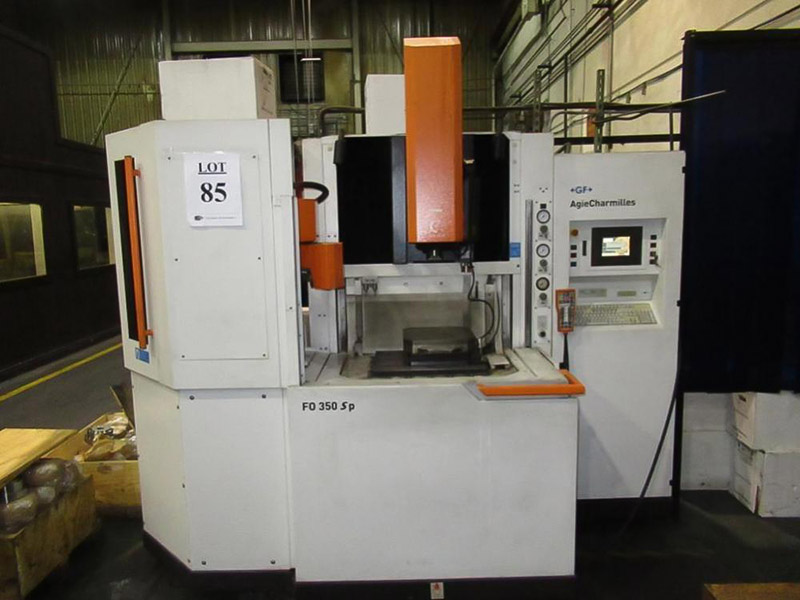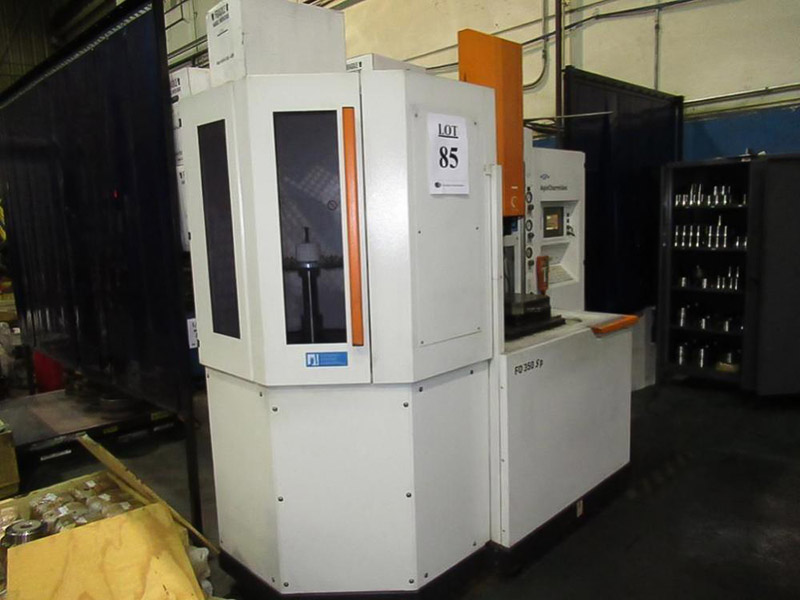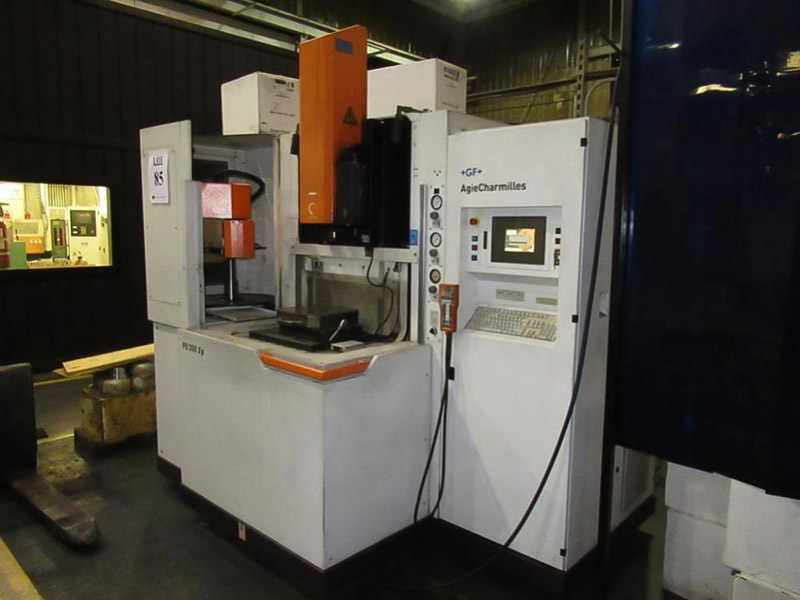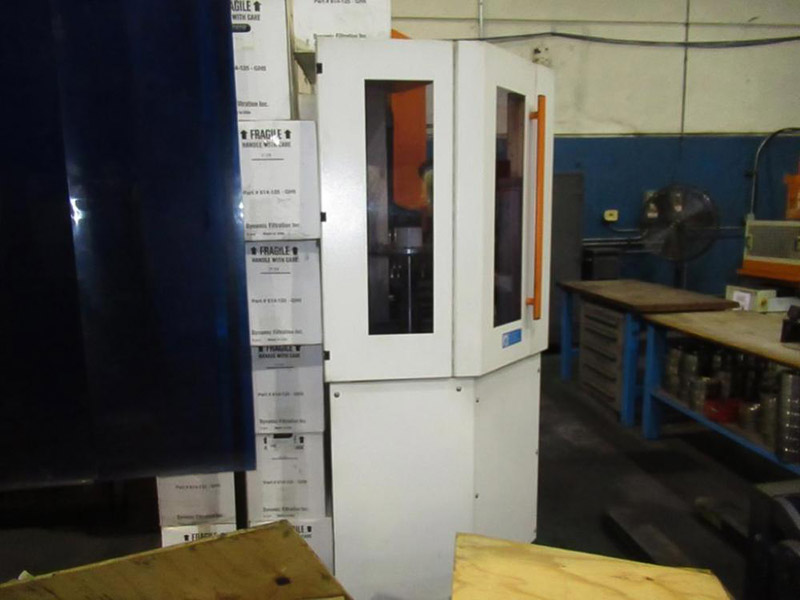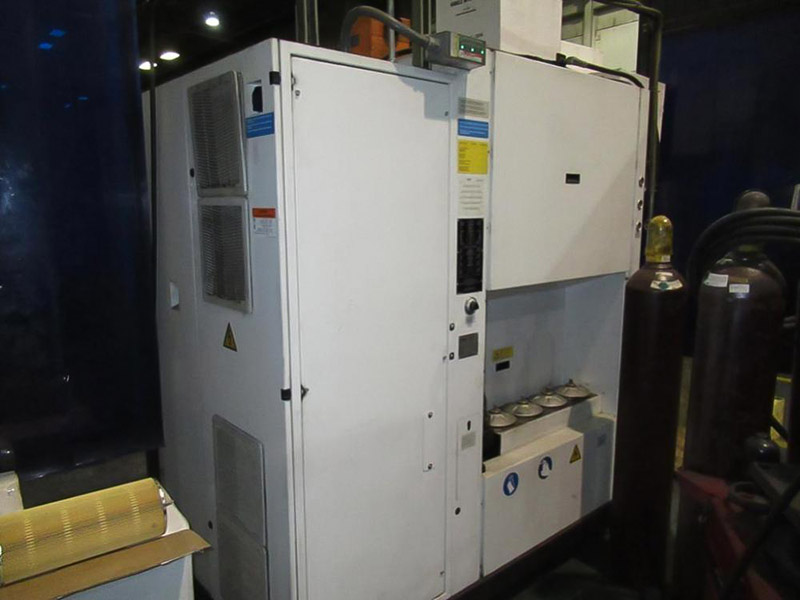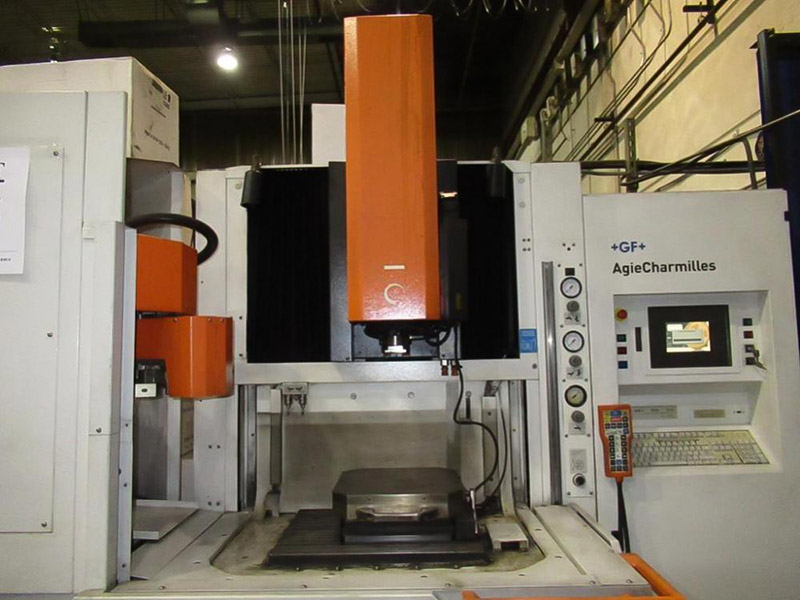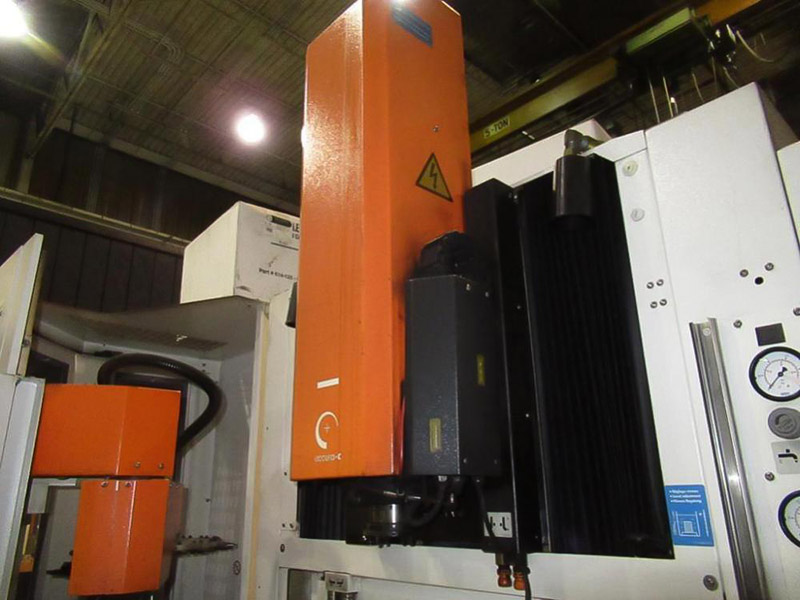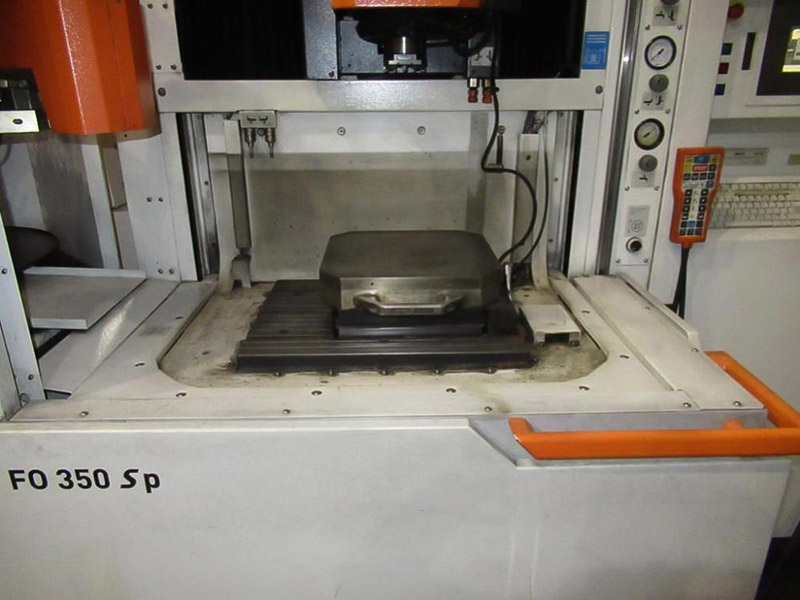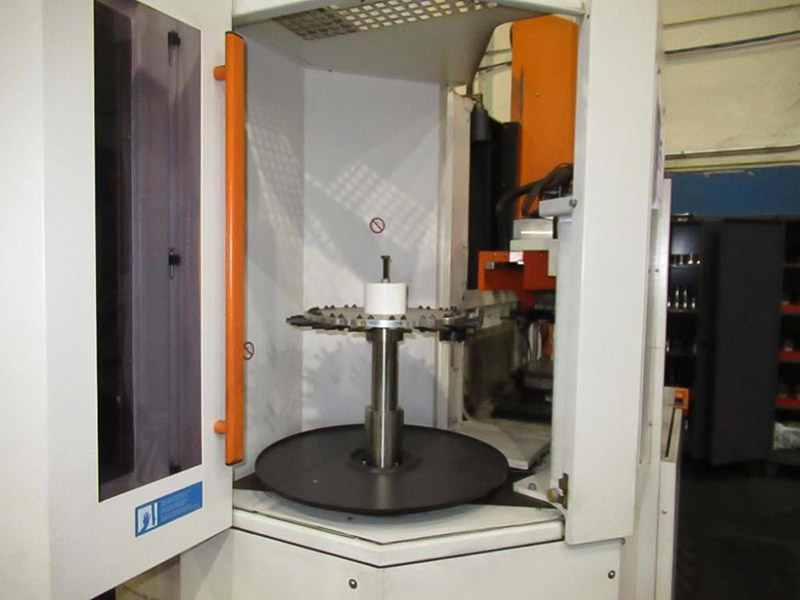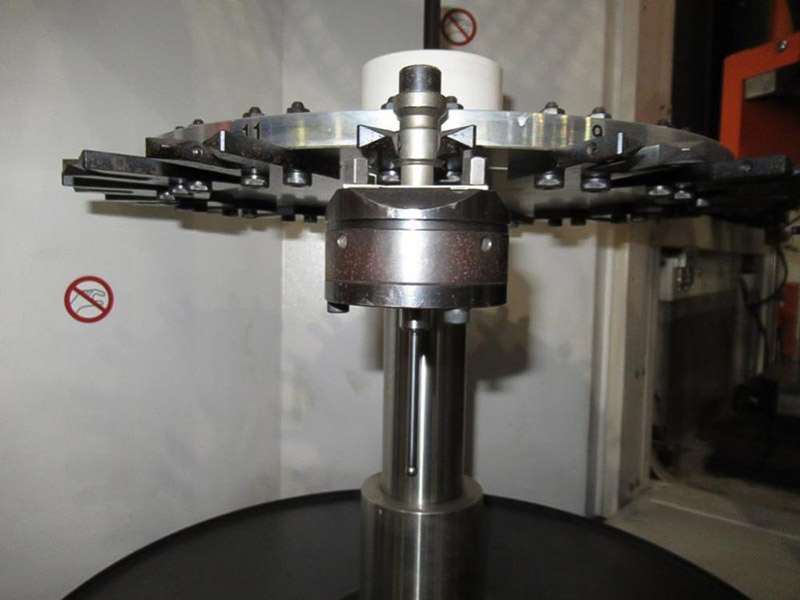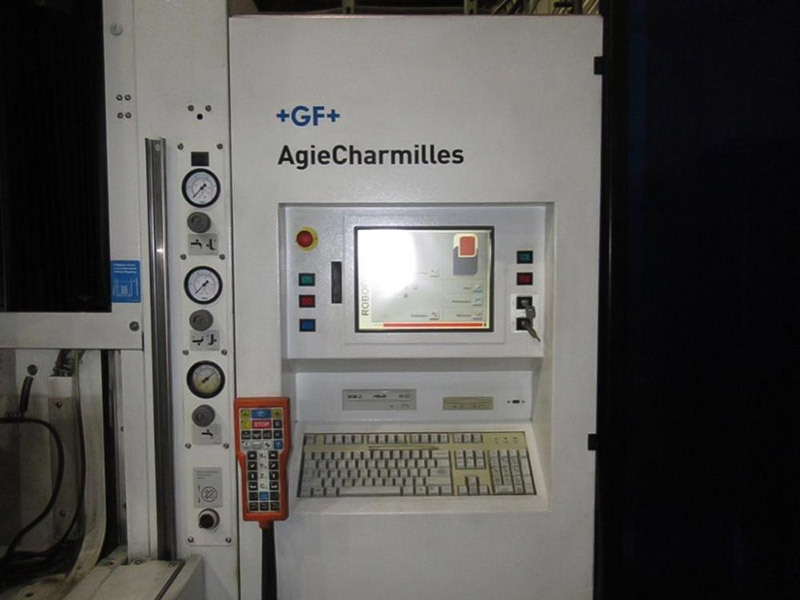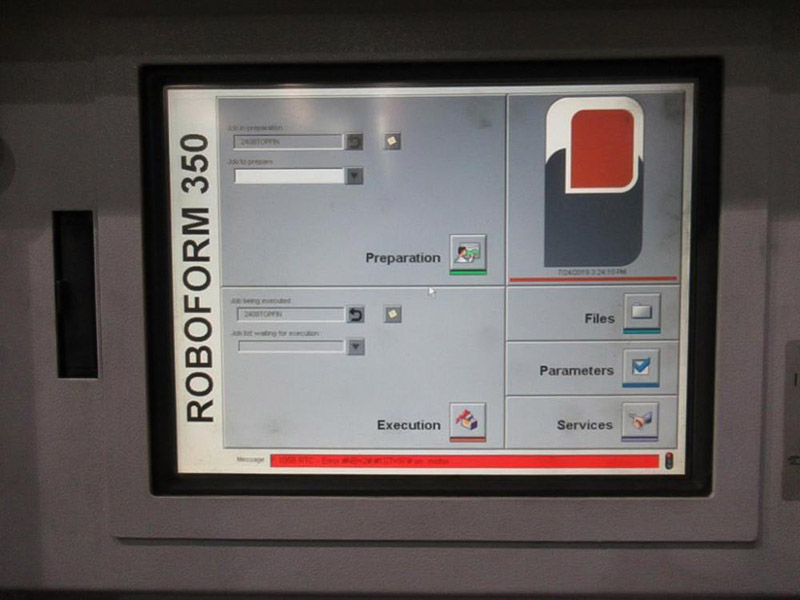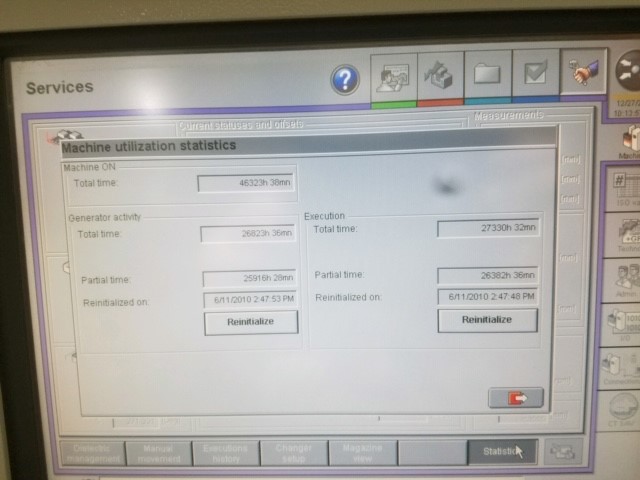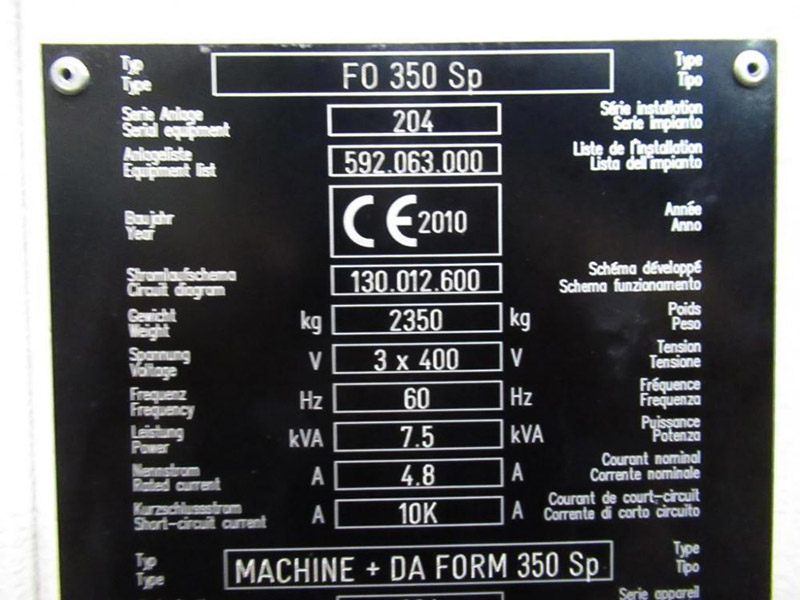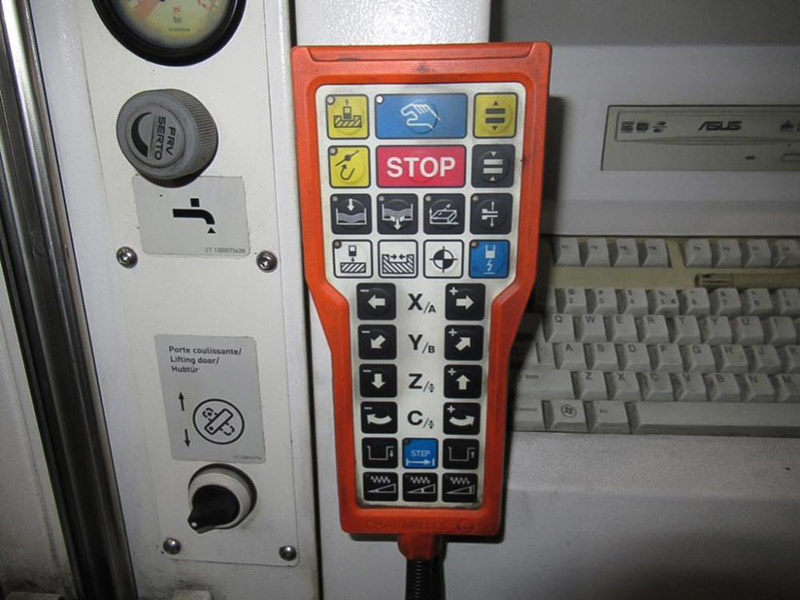 Agie-Charmilles F0350 SP, NEW 2010, C-AXIS, EROWA ITS TOOLING, CNC RAM TYPE EDM MACHINES
Price on Request
Make:

Agie-Charmilles
Model:

F0350 SP, NEW 2010, C-AXIS, EROWA ITS TOOLING,
Year:

2010
Ref #:

159127
Or call us for a quote at (973) 497-7500 or send us an email at edms@machineryvalues.com
---
Agie Charmilles Roboform FO 350 SP CNC Sinker EDM
** Made in Switzerland **
S/N: 204 Mfg. 2010
Machine:
· Machine dimensions width x depth x height: 75" x 67" x 99"

· Total weight (without dielectric): 6172.88 lbs.
Travel:
· X, Y, Z travel: 13.8" x 9.8" x 11.8"
Working range:
· Measurement resolution: 196.85 µin
Weights:
· Max. electrode weight: 110.23 lb

· Max. workpiece weight: 1102.3 lb
Dielectric unit:
· Number of filter elements: 4
Dielectric system:
· Reservoir capacity: 108.31 gal
Performance:
· Minimum surface roughness (Ra): 0.394 µin
Workpiece:
· Workpiece dimensions (W x D x H): 31.5" x 21.7" x 14.6"
Equipped With:
- C-Axis

- 64 Amps

- Machine is set up to use "Erowa "ITS" Tooling

- With the machine is a Erowa 5mm Probe

- 16 Station ATC

- Erowa "ER-016093" UPC (Universal Power Chuck) - 11" x 11" - MS1"

- Erowa "ER-039444" UPC Magnetic Pallet, 320 x 320 x 58

_ Erowa "ER-015661" Die Cast Handles

- Advantage Chiller

- Transformer

Brochure from the OEM that nicely describes this machine's attributes:

** F.O.B. Harrison NJ **

** Excellent Condition **
---
DISCLAIMER: The information presented in the write ups and the photographic representations of the equipment are believed to be accurate at the time the pages are created. The information presented on the web site should not be used for formal quotation. Price and information presented in the write ups on the web site are subject to change without notice. Machinery Values claims no responsibility for inaccuracies of the information presented on the pages of this website. Please contact one of our sales representatives if you require more information or a current formal quotation.
We're here to help
Looking for a specific machine?
Address
401 Supor Blvd.
Harrison, NJ 07029
Phone
Voice: (973) 497-7500
Fax: (973) 497-7501
Email
sales@machineryvalues.com
Address 401 Supor Blvd.
Harrison, NJ 07029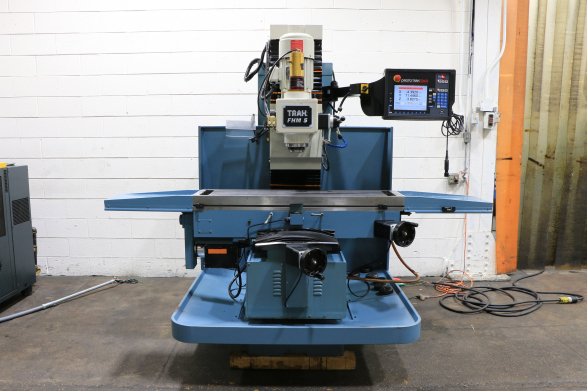 Subscribe to Receive our Most up to Date Machinery Listings
For our latest machines and inventory, sign up to receive our weekly email to be first to bid on a machine.