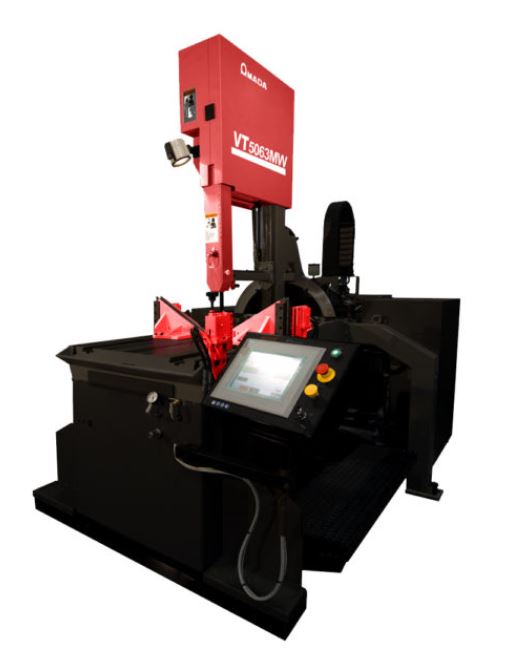 Amada/Marvel MODEL VT5063MW Tilt Frame VERTICAL BAND SAWS
Price on Request
Make:

Amada/Marvel
Model:

MODEL VT5063MW Tilt Frame
Year:

NEW
Ref #:

163821
Or call us for a quote at (973) 497-7500 or send us an email at boringmills@machineryvalues.com
---
20" x 25" AMADA-MARVEL TILT FRAME VERTICAL BANDSAW
MODEL: VT5063MW
Semi-Automatic, Heavy-Duty, Hydraulic, Metal Cutting, High-Speed Bandsaw
SPECIFICATIONS:
Cutting Capacity
Round (Diameter)
at 0° 20.0″ 508 mm
at 45° 17.0″ 432 mm
at 60° 11.25″ 286 mm
Rectangle (W x H)
at 0° 20.0″ x 25.0″ 508 x 635 mm
at 45° 20.0″ x 17.0″ 508 x 432 mm
at 60° 20.0″ x 11.25″ 508 x 286 mm
Maximum Vise Opening
20.25″ 514 mm
Work Load Capacity 8,000 lbs 3,628 kg
Saw Blade
Dimensions (L x T x W) 18′ 2″ x 0.050″ x 1-1/2″ 5537 x 1.3 x 41 mm
Blade Speed 30-500 ft./min by Inverter 9-152 m/min by Inverter
Tension Control Hydraulic
Blade Control
Cutting Control Direct Force Sensing Electric Ball Screw
with PC3 Programmable Control
Blade Feed Force 0 to 300 lbs 0 to 1334 N
Vise Operation
Type Main Vise (Optional second vise is available to install)
Control Hydraulic, Full Stroking with 9-12″ High x 15″ Wide 60° Faceplates
Motors
Saw Blade 7.5 HP 5.6 kW
Hydraulic Pump 5 HP 3.7 kW
Cutting Fluid Pump 1/8 HP 0.1 kW
Tilt Gear 1/15 HP 0.05 kW
Power Requirement
Power Supply Voltage AC230V±10% or AC460V±10%, 3 PH, 60 Hz
Voltage must be must be specified when ordering
Cutting Fluid
Tank Capacity 60 gal 227 liters
Pump Type Electric
Hydraulic
Tank Capacity 10 gal 38 liters
Chip Disposal
Manual
---
DISCLAIMER: The information presented in the write ups and the photographic representations of the equipment are believed to be accurate at the time the pages are created. The information presented on the web site should not be used for formal quotation. Price and information presented in the write ups on the web site are subject to change without notice. Machinery Values claims no responsibility for inaccuracies of the information presented on the pages of this website. Please contact one of our sales representatives if you require more information or a current formal quotation.
We're here to help
Looking for a specific machine?
Address
401 Supor Blvd.
Harrison, NJ 07029
Phone
Voice: (973) 497-7500
Fax: (973) 497-7501
Email
sales@machineryvalues.com
Address 401 Supor Blvd.
Harrison, NJ 07029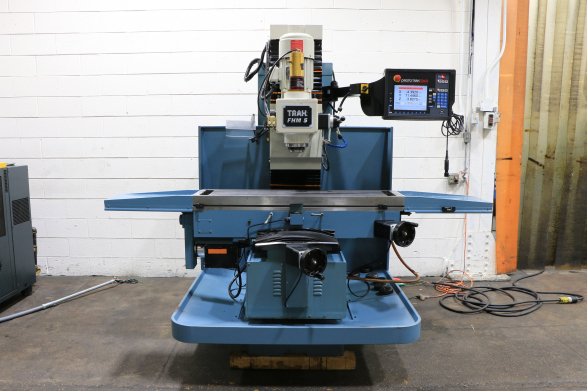 Subscribe to Receive our Most up to Date Machinery Listings
For our latest machines and inventory, sign up to receive our weekly email to be first to bid on a machine.