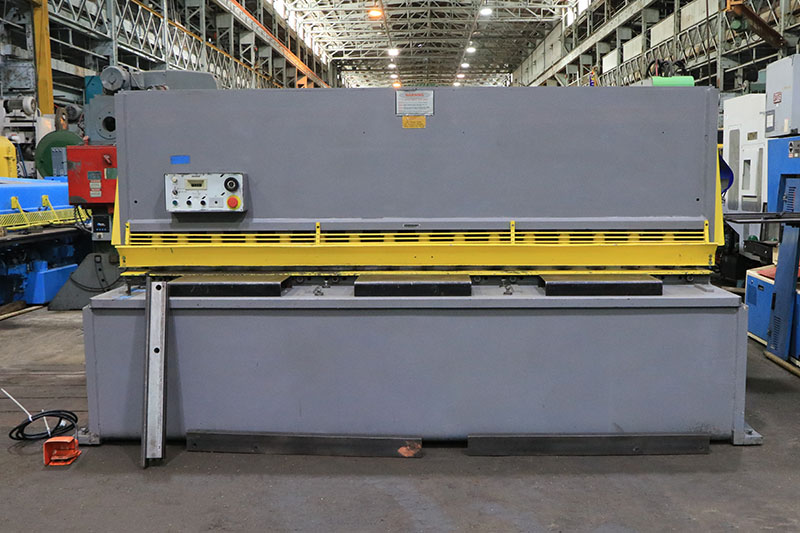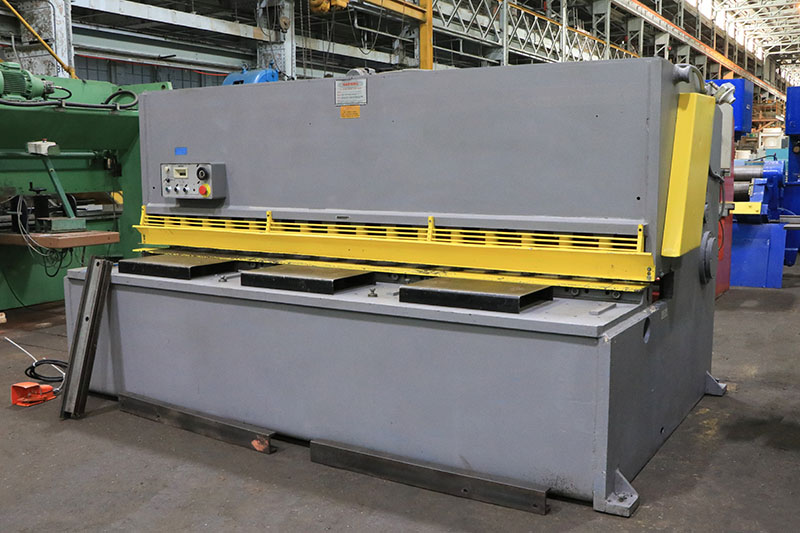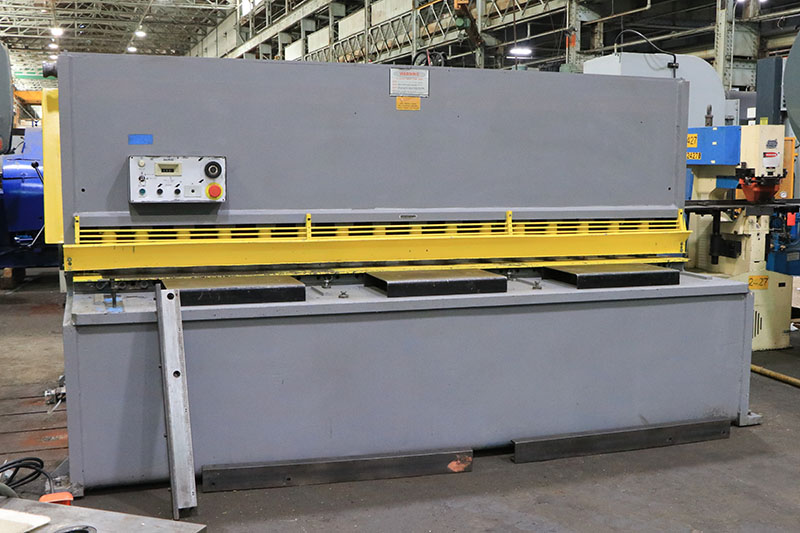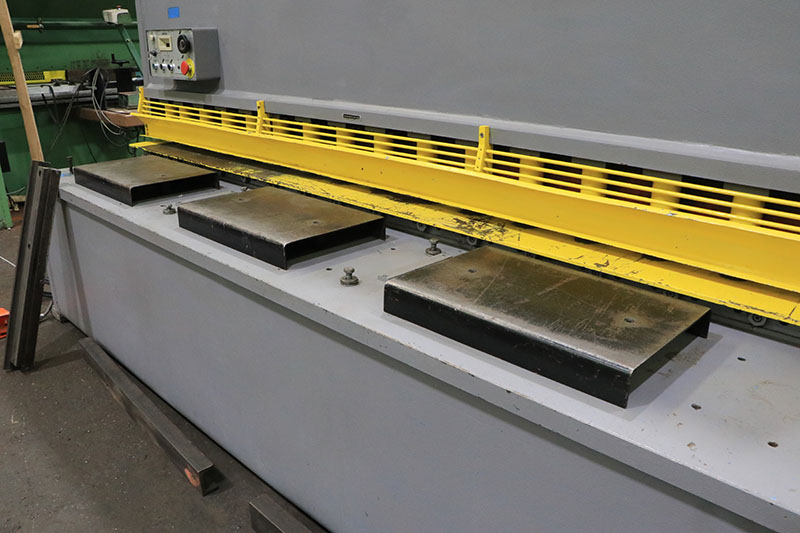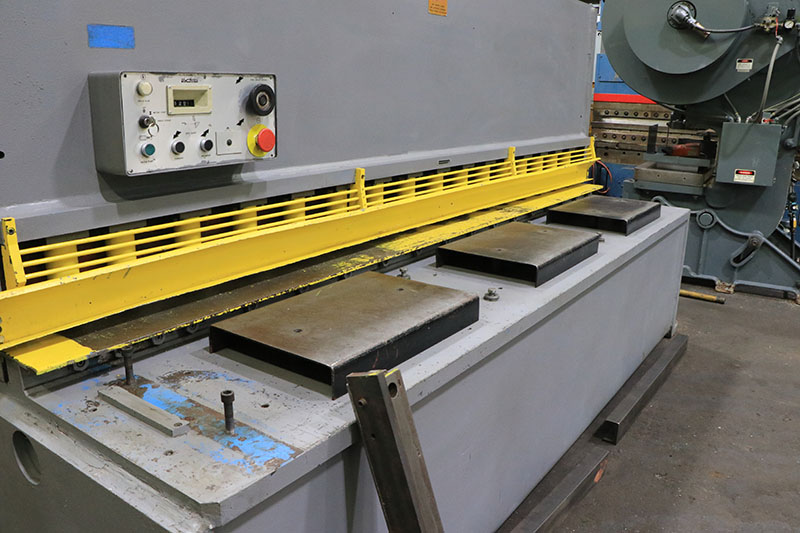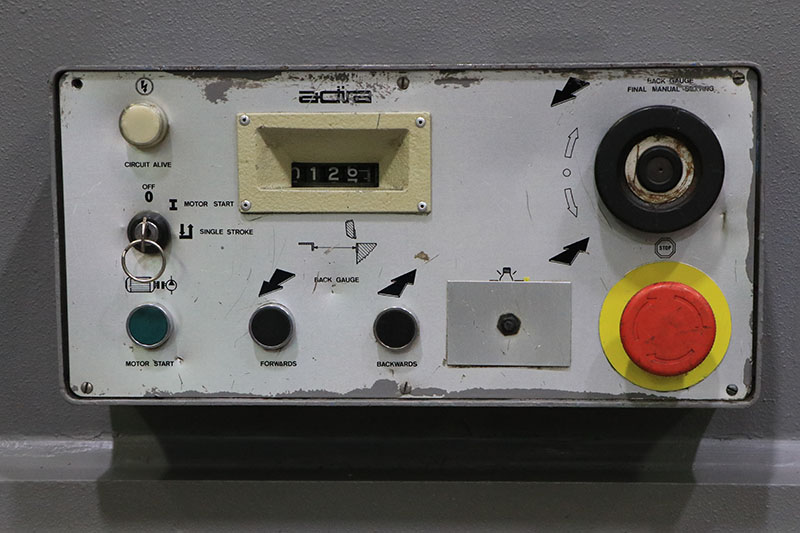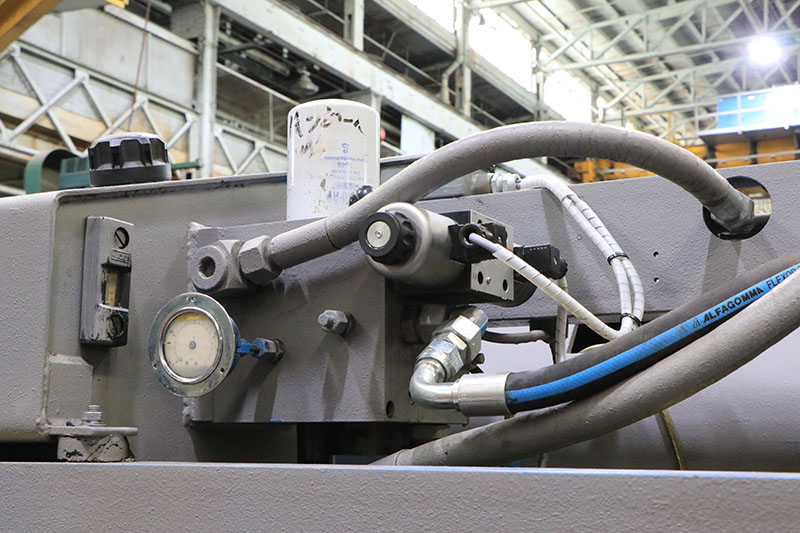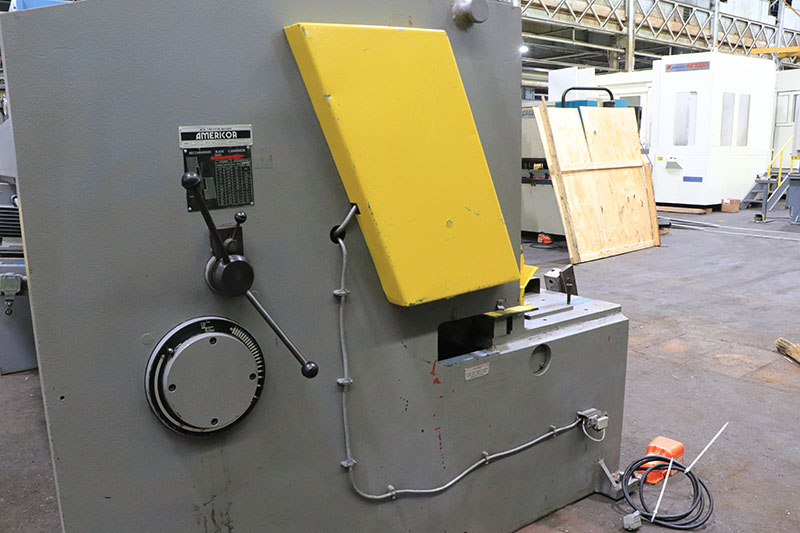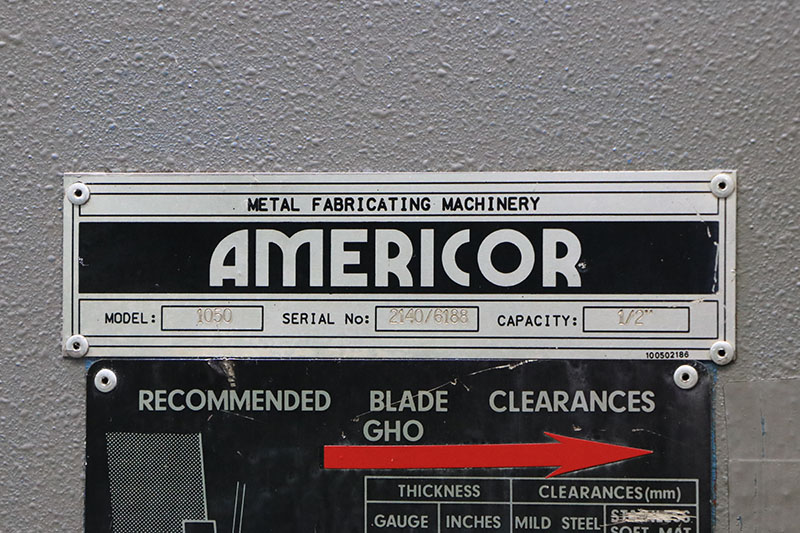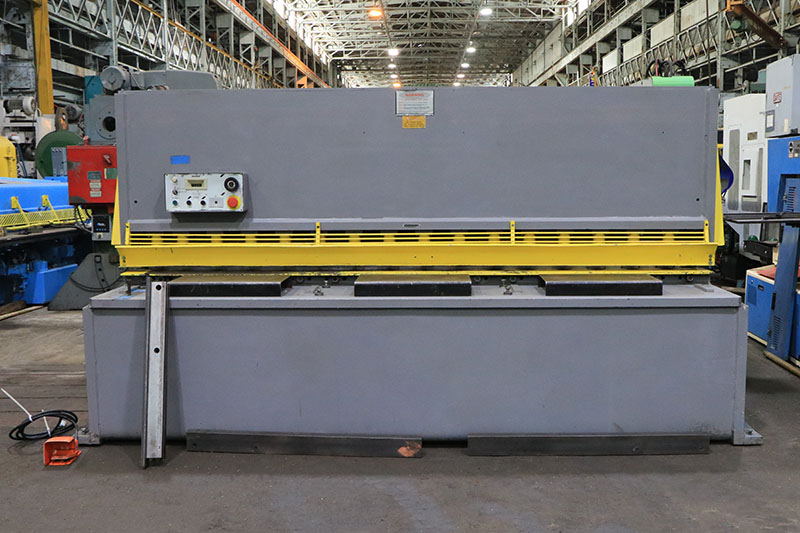 Americor 1050 POWER SQUARING SHEARS (inches)
$29,500
Make:

Americor
Model:

1050
Year:

1992
Ref #:

162454
Or call us for a quote at (973) 497-7500 or send us an email at presses@machineryvalues.com
---
10' x 1/2" Adira Americor Hydraulic Power Shear
Model 1050 S/N 2140 / 6188 New 1992
Capacities ..................... 10 ft. x 1/2" Mild Steel
..................... 10 ft. x 3/8" Stainless
Overall Cutting Length ......... 121.30"
Throat Depth (Gap) ............. 13"
Rake Angle of upper blade ...... 1-3/4 degrees
Blade Gap Adjustment ........... .002" - .0788"
Speed .......................... 16 spm at full length - approx.
Back Gauge Range ............... 39"
Hydraulic Holddowns ............ 16
Electrics .......... 24 HP, 220/440 Volt, 3 Phase - currently 440 Volt
Dimensions .......... 147" x 94" x 76" (l x w x h)
Approx. Weight ...... 24,320 LBS.
Equipped With:
- 39" Heavy Duty, Power, Front Operated Back Gauge
- 4 ft. Squaring Arm
- Electric Foot Switch
- Swing Beam Design.
- All Steel Frame, featuring box-type welded construction of the main frame and blade
beam with dimensions optimized by computer assisted design to guarantee maximum rigidity.
- Accurate upper blade beam guiding system.
- Swivel mounted hydraulic cylinders for maximum durability.
- Cylinder pistons are hard-chrome plated.
- Hydraulic Unit located for convenient and easy access.
- High pressure hydraulic holddowns with built in pad to operate with pressure
proportional to shearing force, eliminating or reducing marking on light materials while securing heavy material.
- Low rake angle of upper blade (minimizing distortion of narrow cut-offs).
- Rapid, single point blade clearance (blade gap) adjustment device.
---
DISCLAIMER: The information presented in the write ups and the photographic representations of the equipment are believed to be accurate at the time the pages are created. The information presented on the web site should not be used for formal quotation. Price and information presented in the write ups on the web site are subject to change without notice. Machinery Values claims no responsibility for inaccuracies of the information presented on the pages of this website. Please contact one of our sales representatives if you require more information or a current formal quotation.
We're here to help
Looking for a specific machine?
Address
401 Supor Blvd.
Harrison, NJ 07029
Phone
Voice: (973) 497-7500
Fax: (973) 497-7501
Email
sales@machineryvalues.com
Address 401 Supor Blvd.
Harrison, NJ 07029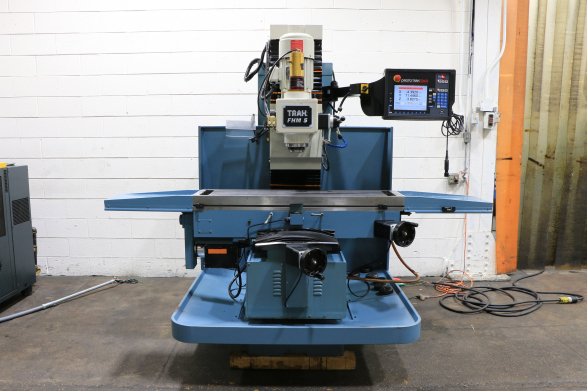 Subscribe to Receive our Most up to Date Machinery Listings
For our latest machines and inventory, sign up to receive our weekly email to be first to bid on a machine.