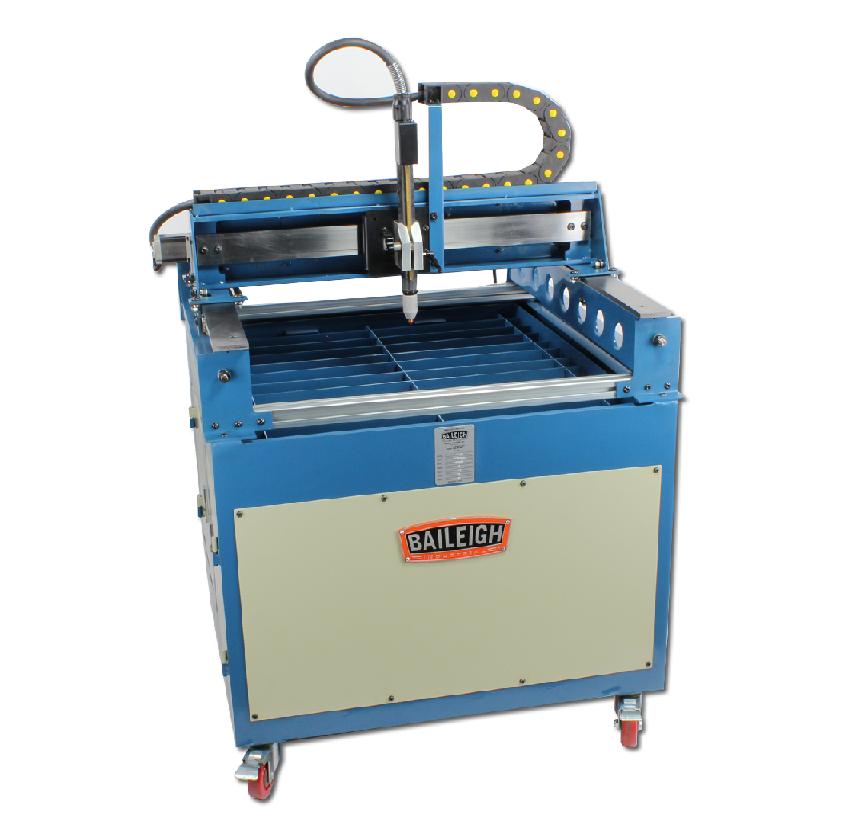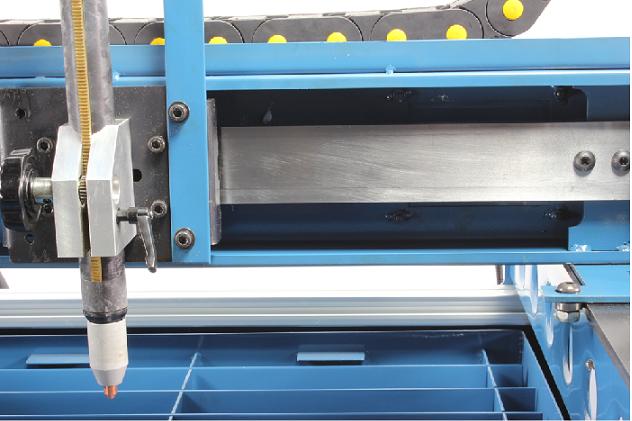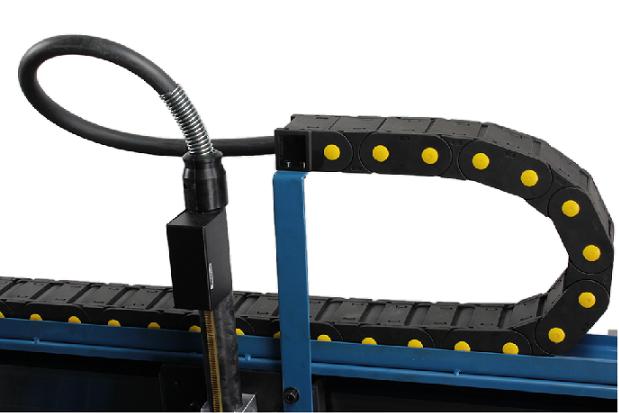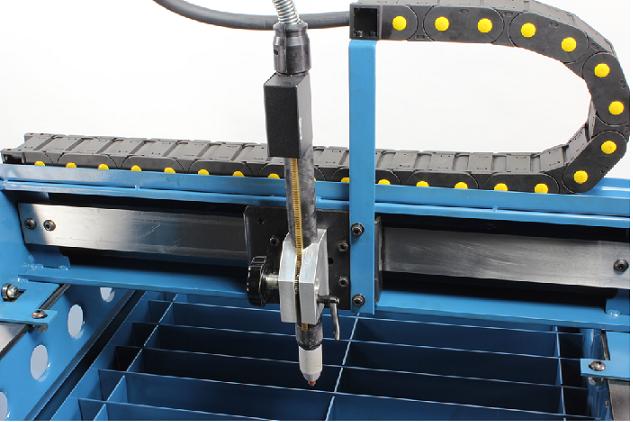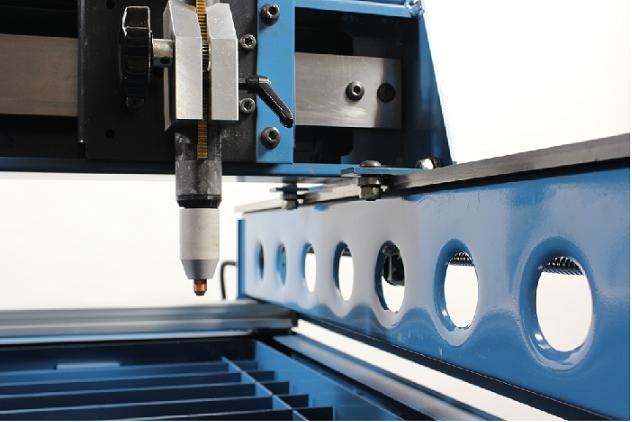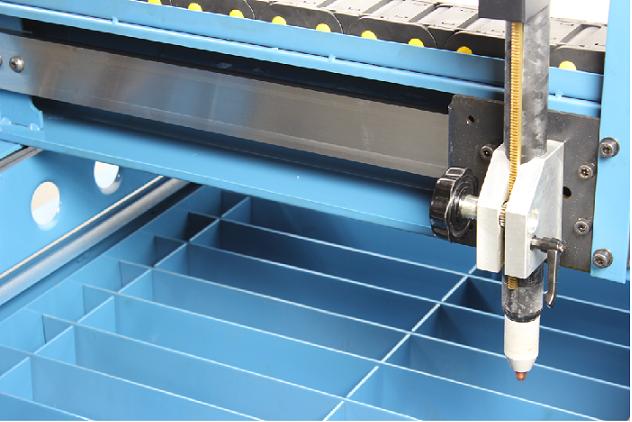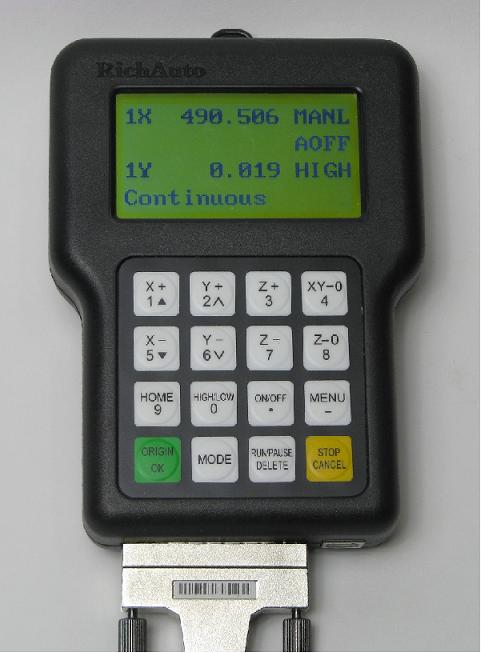 Baileigh PT-22 CNC PLASMA & FLAME CUTTERS
Price on Request
Make:

Baileigh
Model:

PT-22
Year:

NEW
Ref #:

151035
Or call us for a quote at (973) 497-7500 or send us an email at rl@machineryvalues.com
---
NEW BAILEIGH 2' x 2' CNC PLASMA CUTTING TABLE
MODEL: PT-22
FEATURES:
-2' x 2' (610 x 610 mm) cutting area
-Water table pitched to drain
-High quality stepper motors with lead screw drive
-Single drive on X axis, dual drives on Y axis
-Hardened ground slideways with wipers on X and Y axis
-Fully welded main frame
-5" casters (2) stationary-(2) swivel with brake
-Raised material grates for ease of loading
-Industrial cable track on X axis
-Latched and hinged access doors on both sides
-Shelf in cabinet for storage
-Easy to use programming software
-110V
PLASMA CUTTING SYSTEMS (call for pricing):
Model 42M:
-The only plasma cutter in its class that provides increased output power when switching from 120 volt to 230 volt input.
-Competitively priced for the 1/4" (6mm) market, but with the cut capacity of a larger machine.
-Features the new SL40 torch, based on the proven Surelok platform.
-Vent2Shield allows the use of considerably smaller air compressors compared to similar 40 amp plasma cutters.
-Greater cutting capacity than any 1/4" (6mm) plasma cutter. Cuts all day at 1/4" with the power to cut 5/8".
-Compact and lightweight, only 26 lbs. (11.8kg) for serious portability.
-Only 40 amp unit on the market with quick disconnect torch and lead extensions.
-Features two power plugs, one for the standard 120 volt outlet and another plug for a 230 volt outlet.
Model 52M:
The Thermal Dynamics® CUTMASTER® 52 plasma cutter is one of the most powerful 1/2" (12mm) plasma cutters, with a full 60 amps of cutting power. The CUTMASTER® TRUE™ Series plasma cutters are the only systems that offer the precision of the TRUE™ Cut Drag Tip Series ™. The 60 Amp tip allows the system to drag cut up to ¼" (6mm) with ease. Giving the absolute best cut quality possible. The CUTMASTER® 52 combines power with the well know performance and features of the industry-leading 1Torch®.
Model 82M:
The Thermal Dynamics® CUTMASTER® 82 plasma cutter weighs in at a mere 43 lbs. (19.5 Kg) almost 50% less than its leading competitor, while still offering 80 amps cutting power. Don't let the size of this unit fool you, it's more than capable of cutting ¾" (20mm). This plasma cutter, like all other TRUE™ CUTMASTERS®, is equipped with the 1Torch®.
Model 102M:
The Thermal Dynamics® CUTMASTER® 102 plasma cutter is the fastest cutting 1" (25mm) machine on the market today. This unit's light weight compact design combined with multiple voltage selection makes it the most portable and powerful cutting machine available.
This unit combined with the 1Torch® has a maximum cut capacity of 1 3/4" (45 mm). More cut capacity than any other system in its class!
Model 152M:
The Thermal Dynamics® CUTMASTER® 152 plasma cutter is the heavy weight of hand held cutting systems, producing up to 120 amps of plasma cutting power. This unit comes in a compact-light weight package, but don't let that fool you. It offers enough cutting power to cut 2" (50mm) material. This compact unit, like all other CUTMASTERs, comes standard with the 1Torch®. Providing you with the well known comfort and reliability famous throughout the industry.
---
DISCLAIMER: The information presented in the write ups and the photographic representations of the equipment are believed to be accurate at the time the pages are created. The information presented on the web site should not be used for formal quotation. Price and information presented in the write ups on the web site are subject to change without notice. Machinery Values claims no responsibility for inaccuracies of the information presented on the pages of this website. Please contact one of our sales representatives if you require more information or a current formal quotation.
We're here to help
Looking for a specific machine?
Address
401 Supor Blvd.
Harrison, NJ 07029
Phone
Voice: (973) 497-7500
Fax: (973) 497-7501
Email
sales@machineryvalues.com
Address 401 Supor Blvd.
Harrison, NJ 07029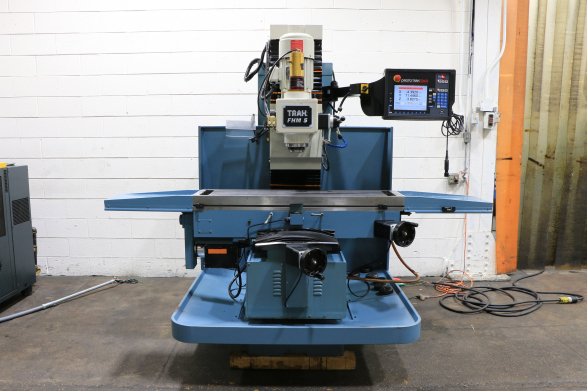 Subscribe to Receive our Most up to Date Machinery Listings
For our latest machines and inventory, sign up to receive our weekly email to be first to bid on a machine.