Diacro 2 ROD AND BAR SHEAR
Price on Request
Make:

Diacro
Model:

2
Year:

NEW
Ref #:

148579
Or call us for a quote at (973) 497-7500 or send us an email at rl@machineryvalues.com
---
NEW DI-ACRO ROD PARTER
MODEL: #2 MADE IN USA
Di-Acro Rod Parters solve problems in cutting solid bar stock. These precision machines actually "part off" rather than cut, with a combination shearing-breaking action. Parting results in a burr-free edge without further processing or material distortion. Hard materials such as cold-rolled steel and hard aluminum have the best parting results. Dies are reversible for double service. Standard dies have nine round holes ranging from 1/8″ to 5/8″ in 1/16″ increments.
All holes are .005″ oversized.
SPECIFICATIONS:
Max Cap, CRS Bar: .625"
Die Head Thickness: 1"
Machine shipping weight: 55 lbs.
Optional stand shipping weight: 69 lbs.
STANDARD EQUIPMENT:
Cutting dies – 2 sided, hardened and ground – 9 holes from .125″ to .625″ in increments of .062″ (all holes .005″ oversize)
Ejectomatic gauge – allows gauging, parting, and ejecting to be performed in a single working cycle; especially valuable when cutting lengths between 2" and 6"
OPTIONAL EQUIPMENT:
Machine stand – dimensions 15" L x 20" W x 33" H – $455.00
Extended length handle
Tooling Options:
Standard dies with .015" oversized holes are available to accommodate hot-rolled steel.
Custom dies for square, rectangular, or hexagonal material can be manufactured per customer's specifications.
---
DISCLAIMER: The information presented in the write ups and the photographic representations of the equipment are believed to be accurate at the time the pages are created. The information presented on the web site should not be used for formal quotation. Price and information presented in the write ups on the web site are subject to change without notice. Machinery Values claims no responsibility for inaccuracies of the information presented on the pages of this website. Please contact one of our sales representatives if you require more information or a current formal quotation.
We're here to help
Looking for a specific machine?
Address
401 Supor Blvd.
Harrison, NJ 07029
Phone
Voice: (973) 497-7500
Fax: (973) 497-7501
Email
sales@machineryvalues.com
Address 401 Supor Blvd.
Harrison, NJ 07029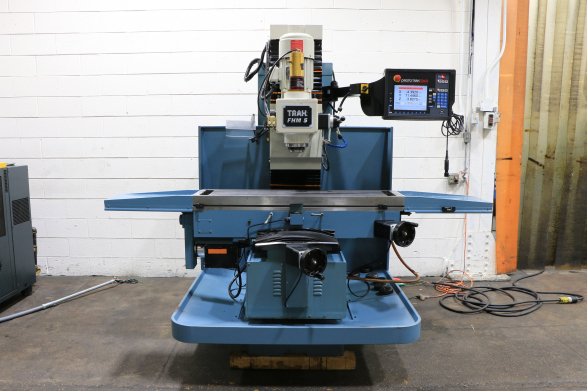 Subscribe to Receive our Most up to Date Machinery Listings
For our latest machines and inventory, sign up to receive our weekly email to be first to bid on a machine.