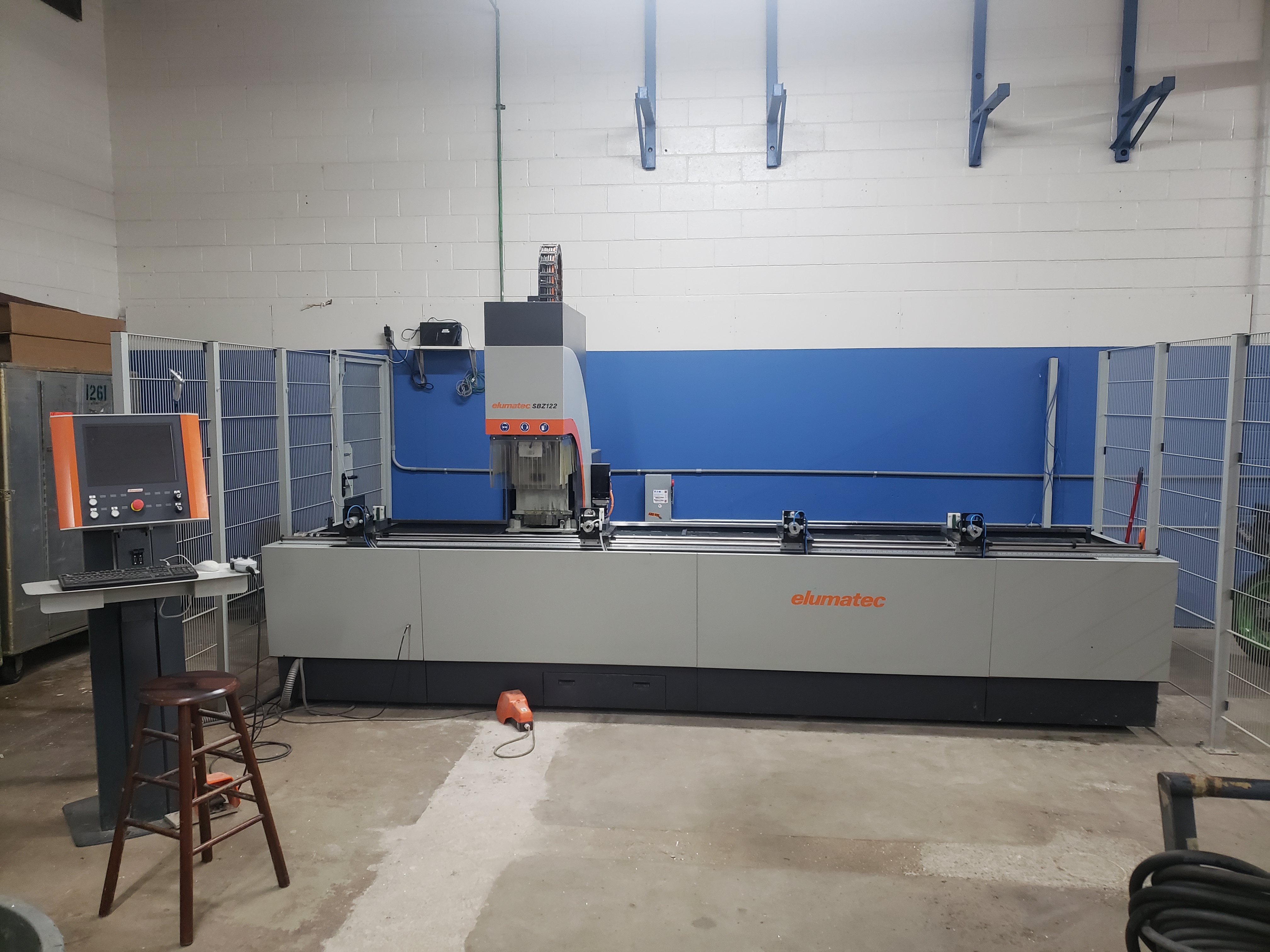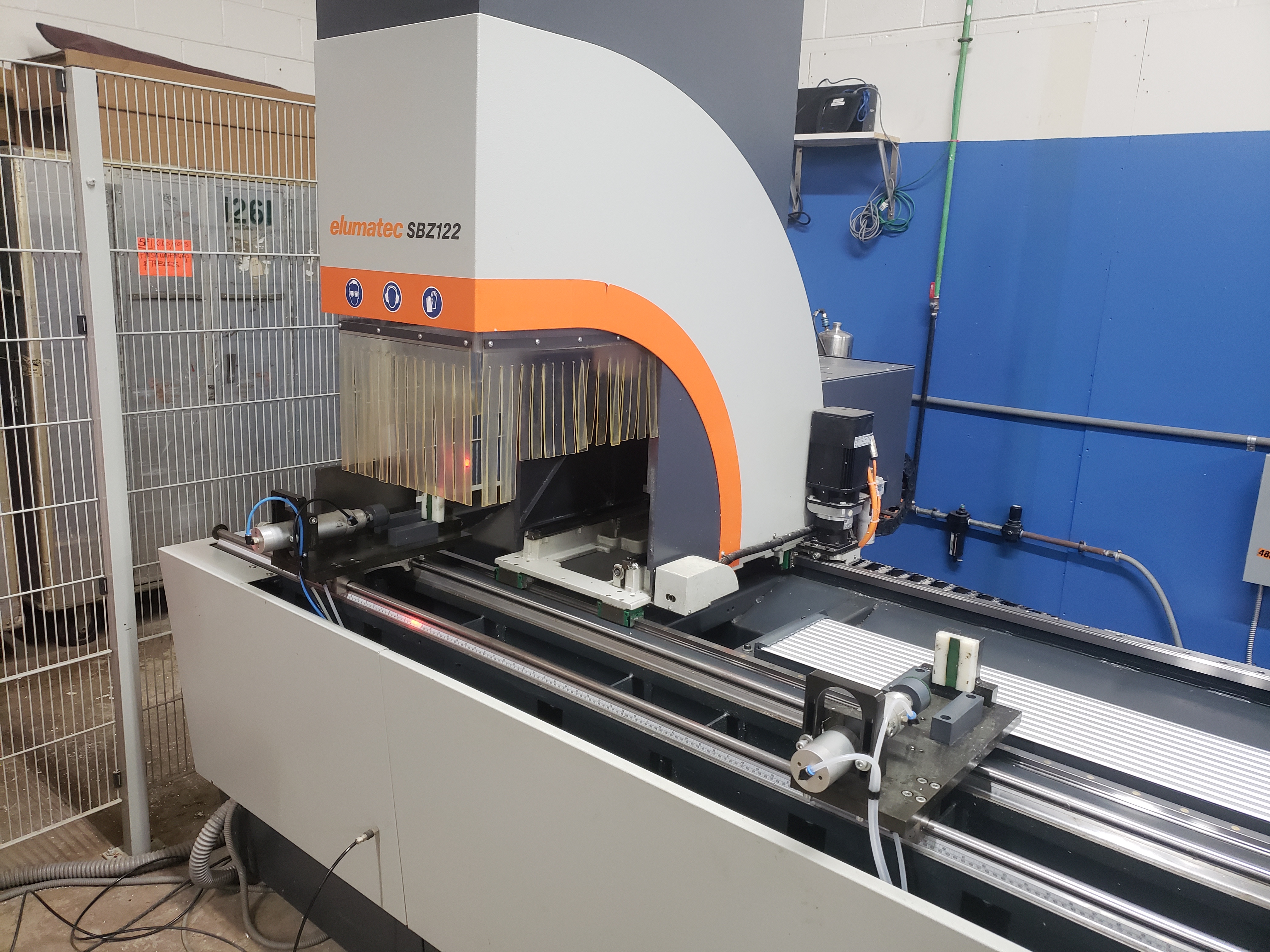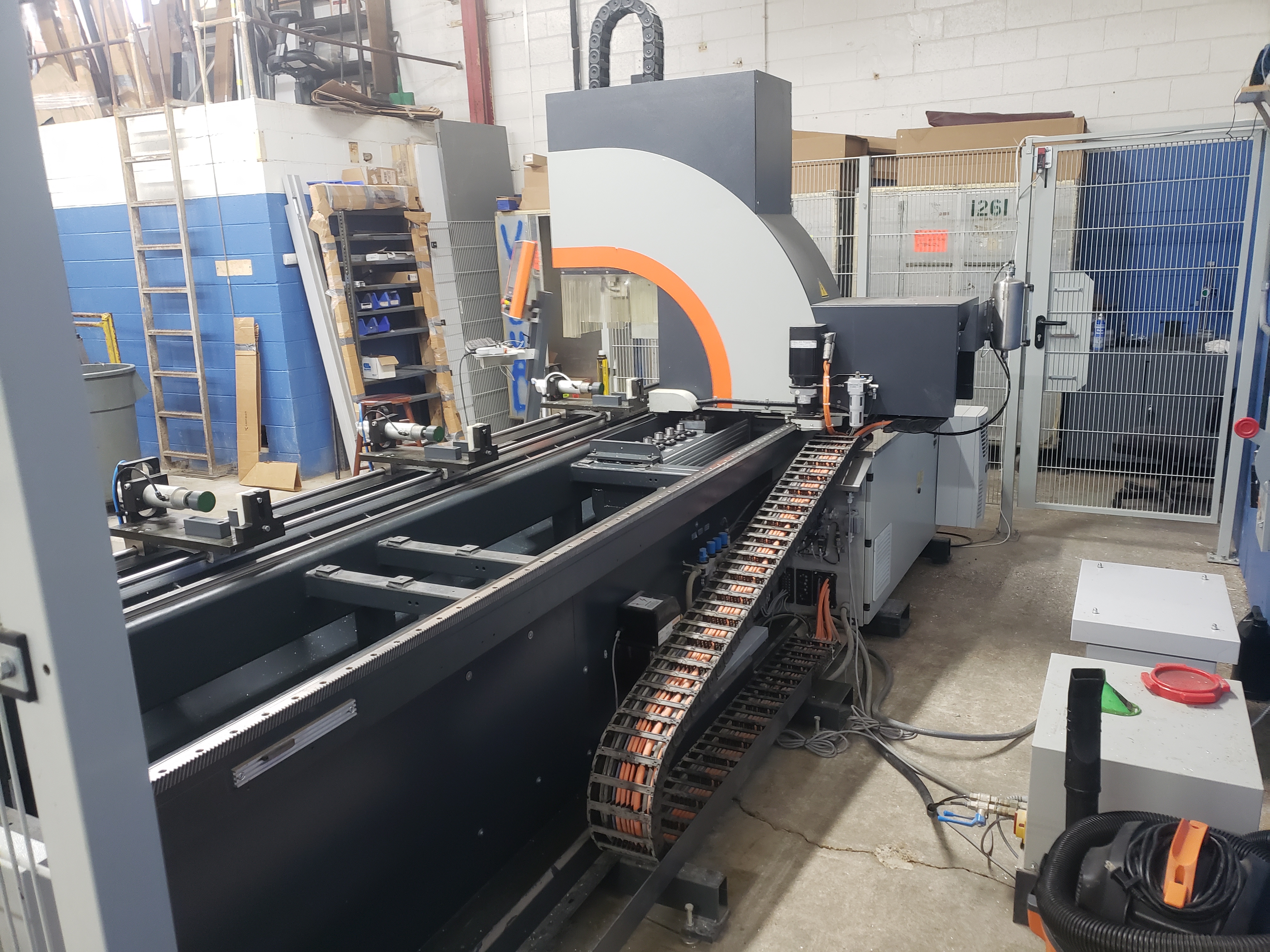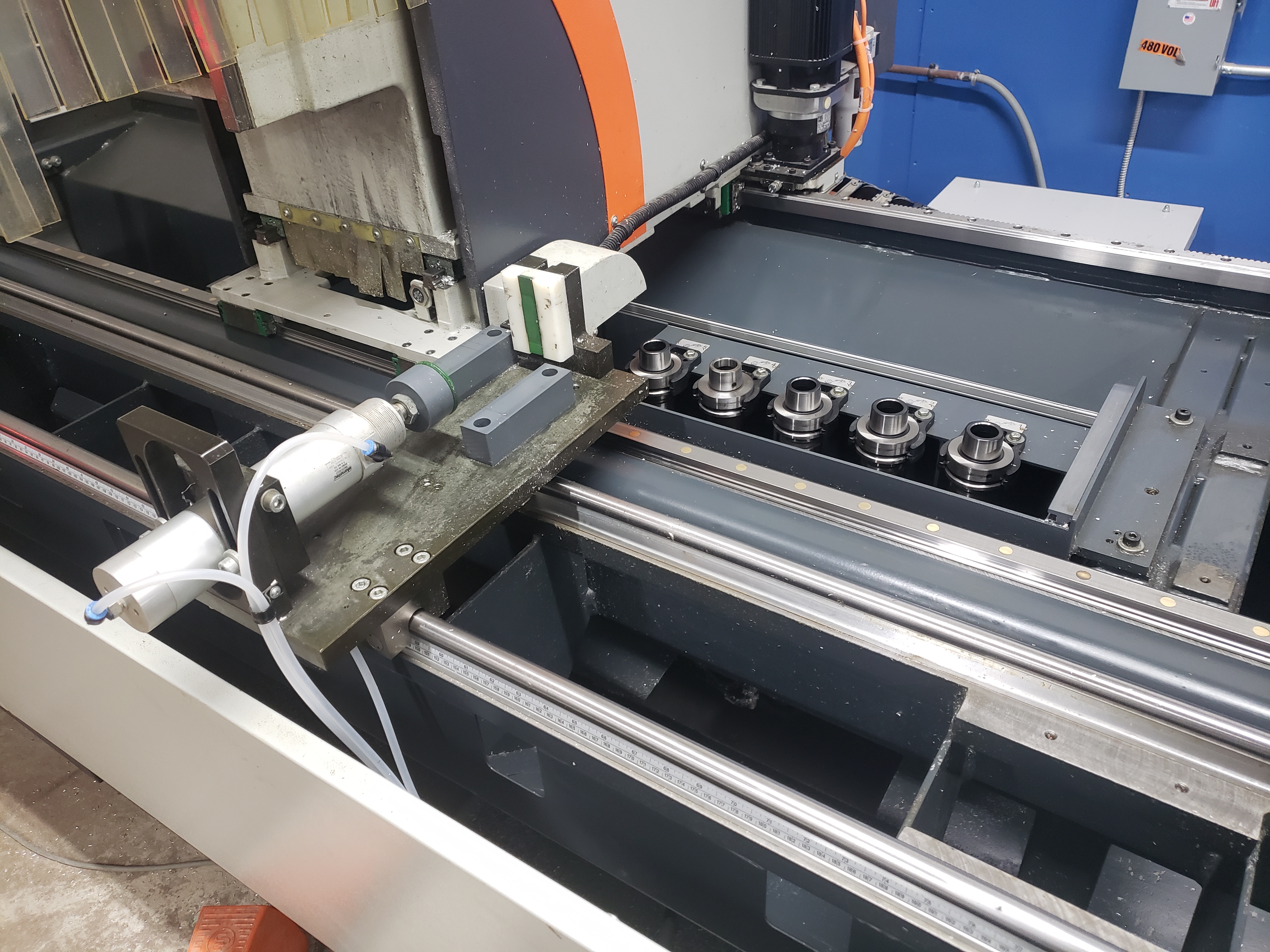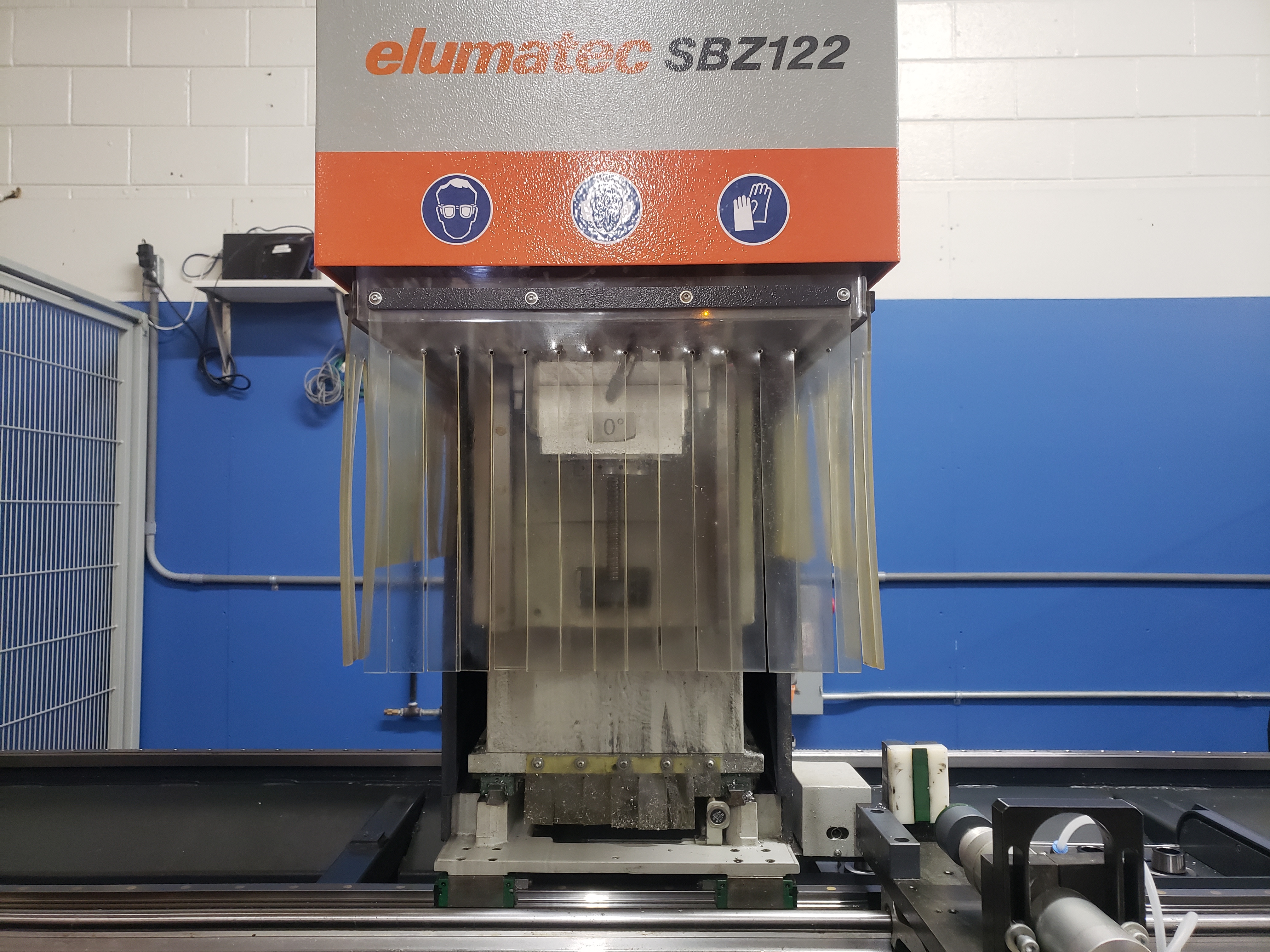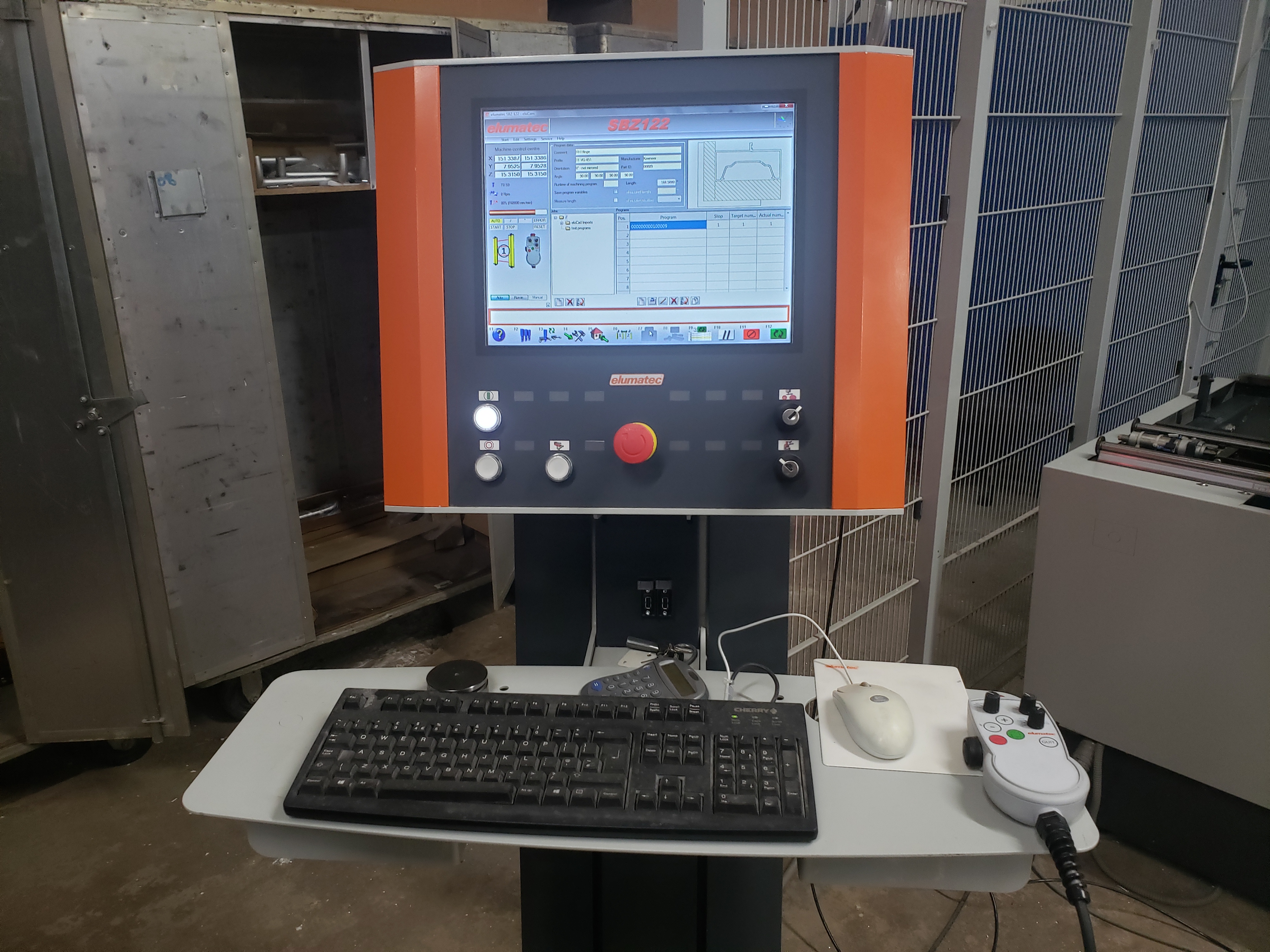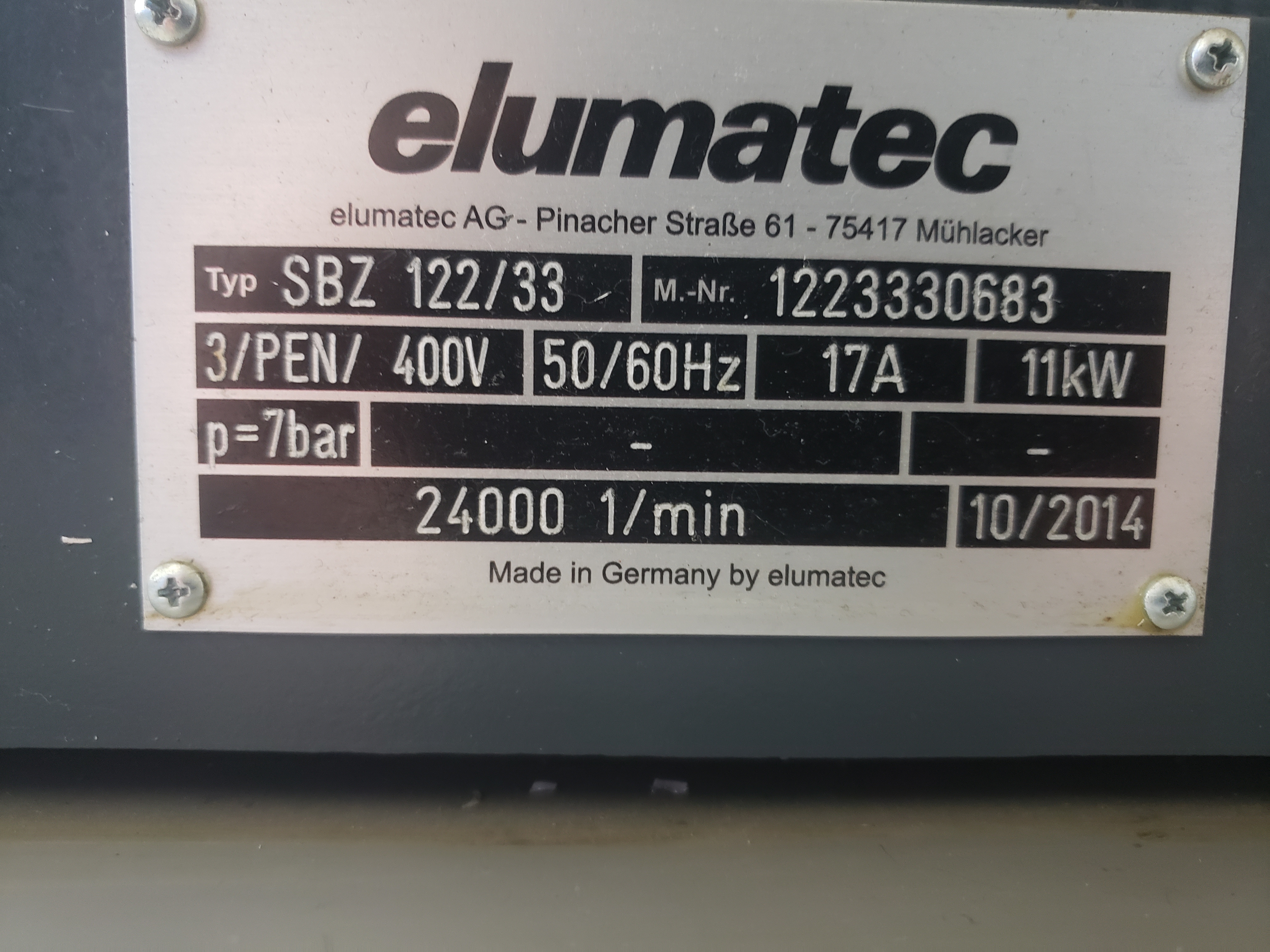 Elumatec SBZ 122/33 VERTICAL MACHINING CENTERS. VMC's
Price on Request
Make:

Elumatec
Model:

SBZ 122/33
Year:
Ref #:

163994
Or call us for a quote at (973) 497-7500 or send us an email at cncmachines@machineryvalues.com
---
ELUMATIC PROFILE MACHINING CENTER
MODEL: SBZ 122/33
SPECIFICATIONS:
TRAVELLING DISTANCE:
-X-AXIS .................... 3850 MM V-MAX. 60 M / MIN (2360 IPM)
-Y-AXIS .................... 350 MM V-MAX. 30 M / MIN (1180 IPM)
-Z-AXIS .................... 280 MM V-MAX. 30 M / MIN (1180 IPM)
ROUTING CAPACITY TOP: ...... 9"
ROUTING CAPACITY FRONT: .... 7"
RAPID POSITIONING:
-Y-Z AXES: ................. 196 FPM MAX.
-X AXIS: ................... 98 FPM MAX.
TOOL HOLDER FOR ATC: ....... 6
SPINDLE SPEED: ............. 24000 RPM
TOOL HOLDER: ............... HSK-F63
DIMENSIONS: ................ 183" X 81" X 100"
WEIGHT: .................... 4500 LBS
ROUTING SPINDLE COOLING DEVICE
S1 ROUTING SPINDLE
TOUCH SCREEN WINDOWS OPERATING SYSTEM
15" FLAT SCREEN DISPLAY, USB PORTS AND NETWORK CONNECTION
LIGHT BARRIER FOR OPERATOR PROTECTION
(4) HORIZONTAL MATERIAL CLAMPS
PULSED COOLANT SYSTEM
EQUIPPED WITH:
RIGHT ANGLE HEAD
TRANSFORMER
SPINDLE COOLING UNIT
PC BASED CONTROL WITH ELUCAM SOFTWARE AND HANDHELD PENDENT CONTROL 
PNEUMATIC RETRACTABLE MATERIAL STOP
AIR CONDITIONED ELECTRICAL ENCLOSURE 
MACHINING FOR 3 SIDES OF PROFILE
LINEAR GUIDES FOR X, Y, Z TRAVEL
PROFILE IS HELD BY ADJUSTABLE PNEUMATIC CLAMPS
AUTOMATIC TOOL CHANGER
PULSE SPRAY MIST COOLANT
TOOL HEIGHT GAUGE
LIGHT CURTAINS
TEMPLATE-FREE CNC PROFILE COPY ROUTER DESIGNED FOR MACHINING ALUMINUM AND THIN-WALLED STEEL PROFILES AND EXTRUSIONS, ALUMINUM, PVC, LIGHT ALLOYED STEEL. IT IS PARTICULARLY SUITABLE FOR COMPANIES WHO ARE AUTOMATING THEIR WINDOW AND DOOR PRODUCTION PROCESSES
THE TURNING DEVICE IS INTEGRATED IN THE SPINDLE WHICH ENABLES THE ADJUSTMENT OF THE ROTATING ANGLE HEAD TO 0°, 90°, 180°, AND 270°, THEREBY THE PROFILE CAN BE PROCESSED FROM THE FRONT, REAR AND BOTH ENDS WITH TWO DIFFERENT TOOLS
---
DISCLAIMER: The information presented in the write ups and the photographic representations of the equipment are believed to be accurate at the time the pages are created. The information presented on the web site should not be used for formal quotation. Price and information presented in the write ups on the web site are subject to change without notice. Machinery Values claims no responsibility for inaccuracies of the information presented on the pages of this website. Please contact one of our sales representatives if you require more information or a current formal quotation.
We're here to help
Looking for a specific machine?
Address
401 Supor Blvd.
Harrison, NJ 07029
Phone
Voice: (973) 497-7500
Fax: (973) 497-7501
Email
sales@machineryvalues.com
Address 401 Supor Blvd.
Harrison, NJ 07029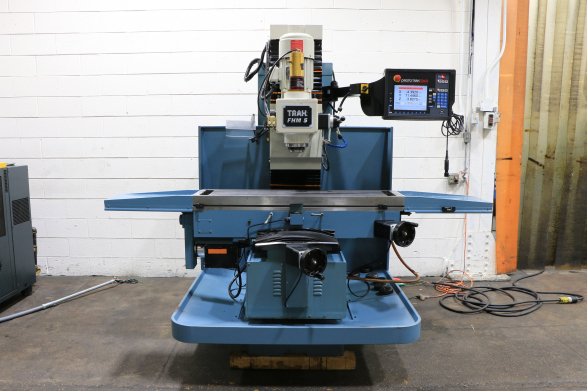 Subscribe to Receive our Most up to Date Machinery Listings
For our latest machines and inventory, sign up to receive our weekly email to be first to bid on a machine.