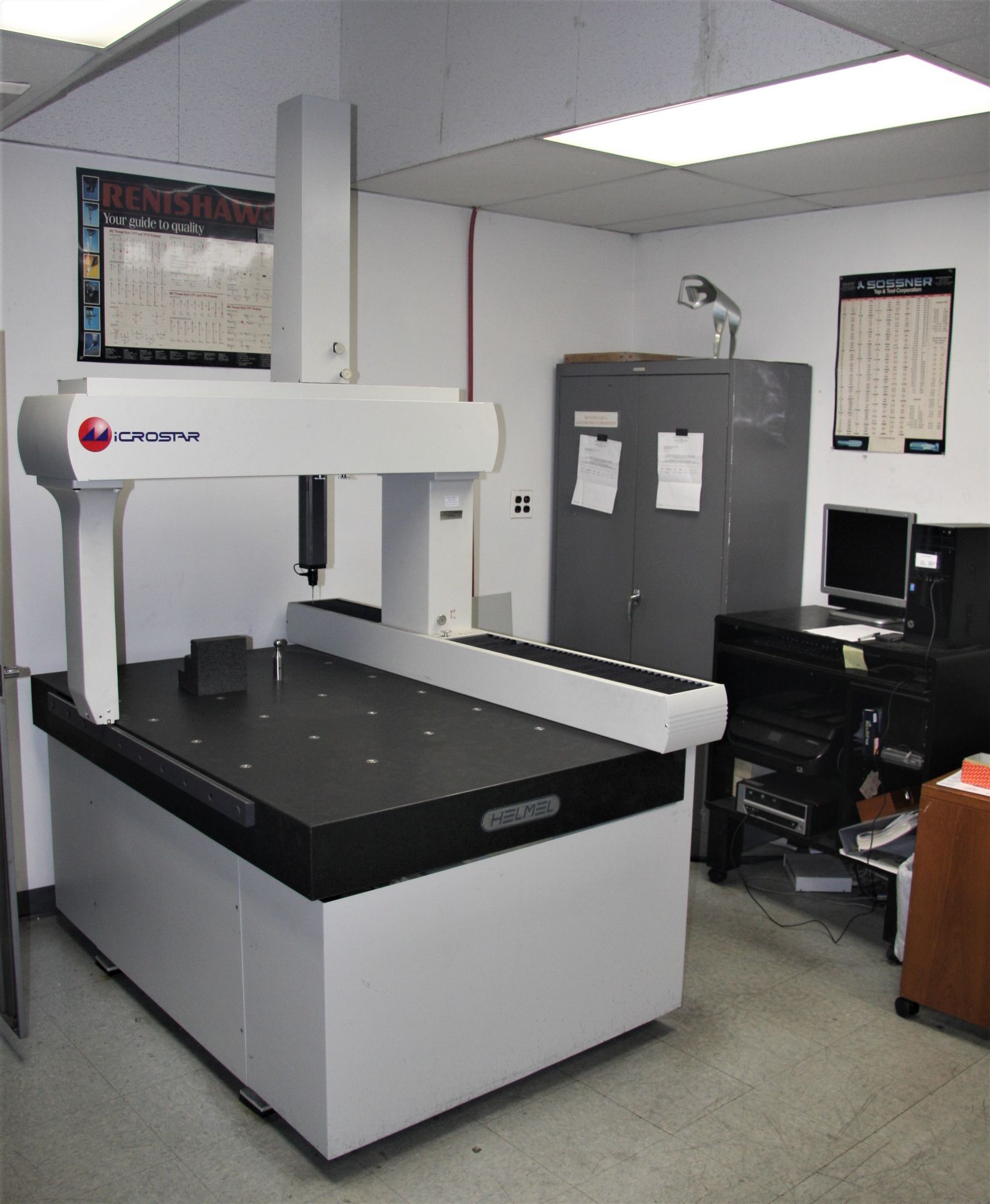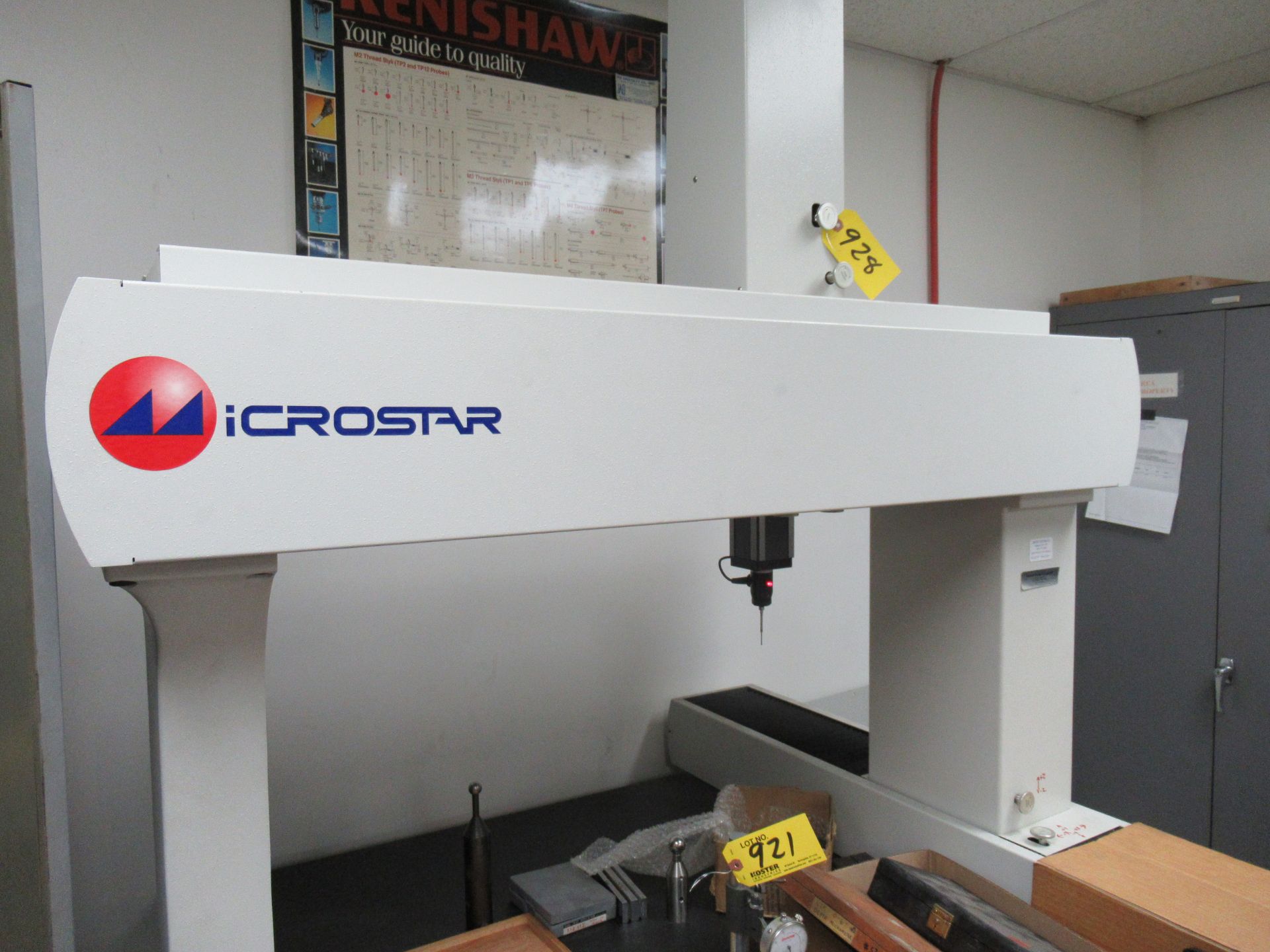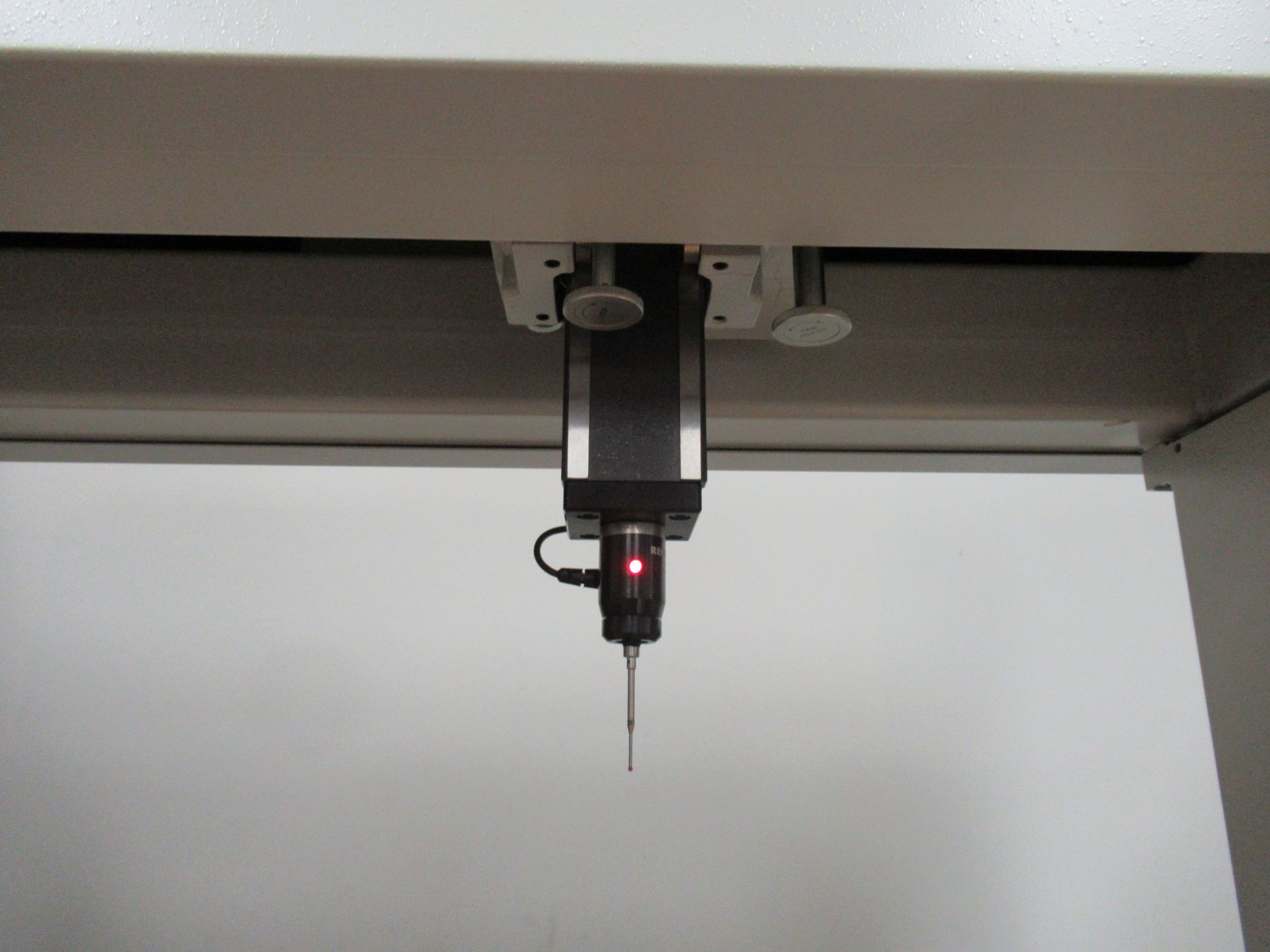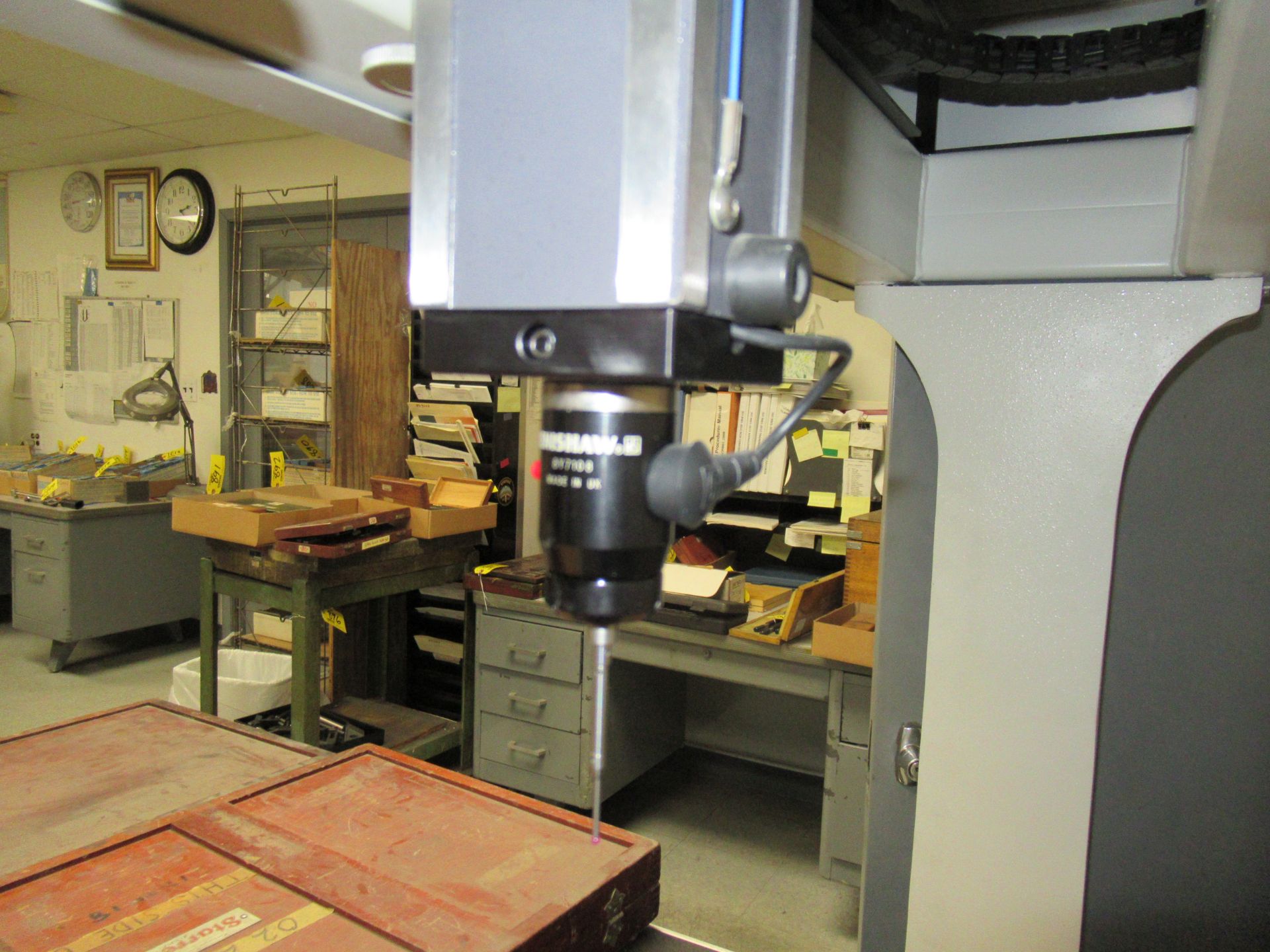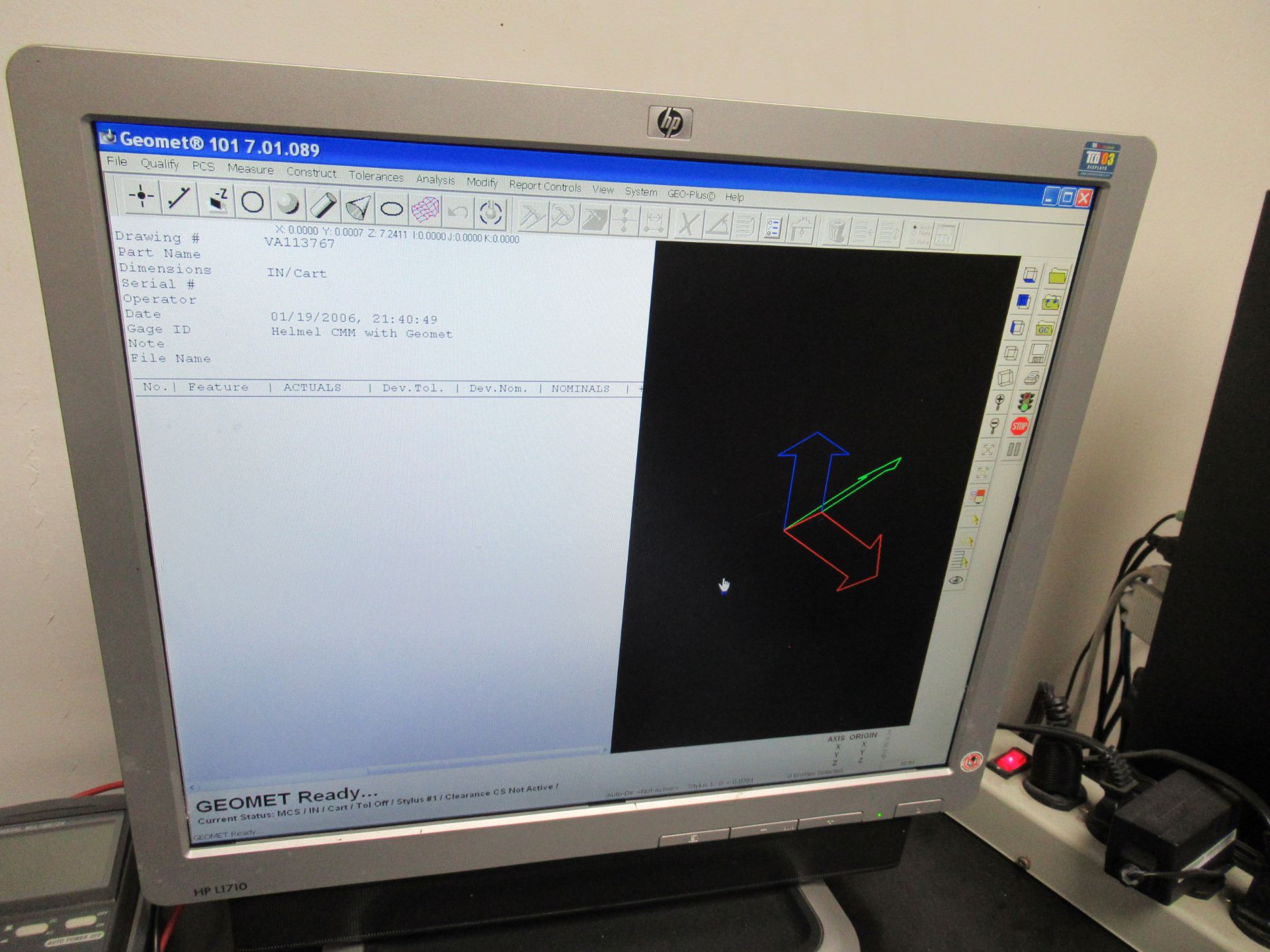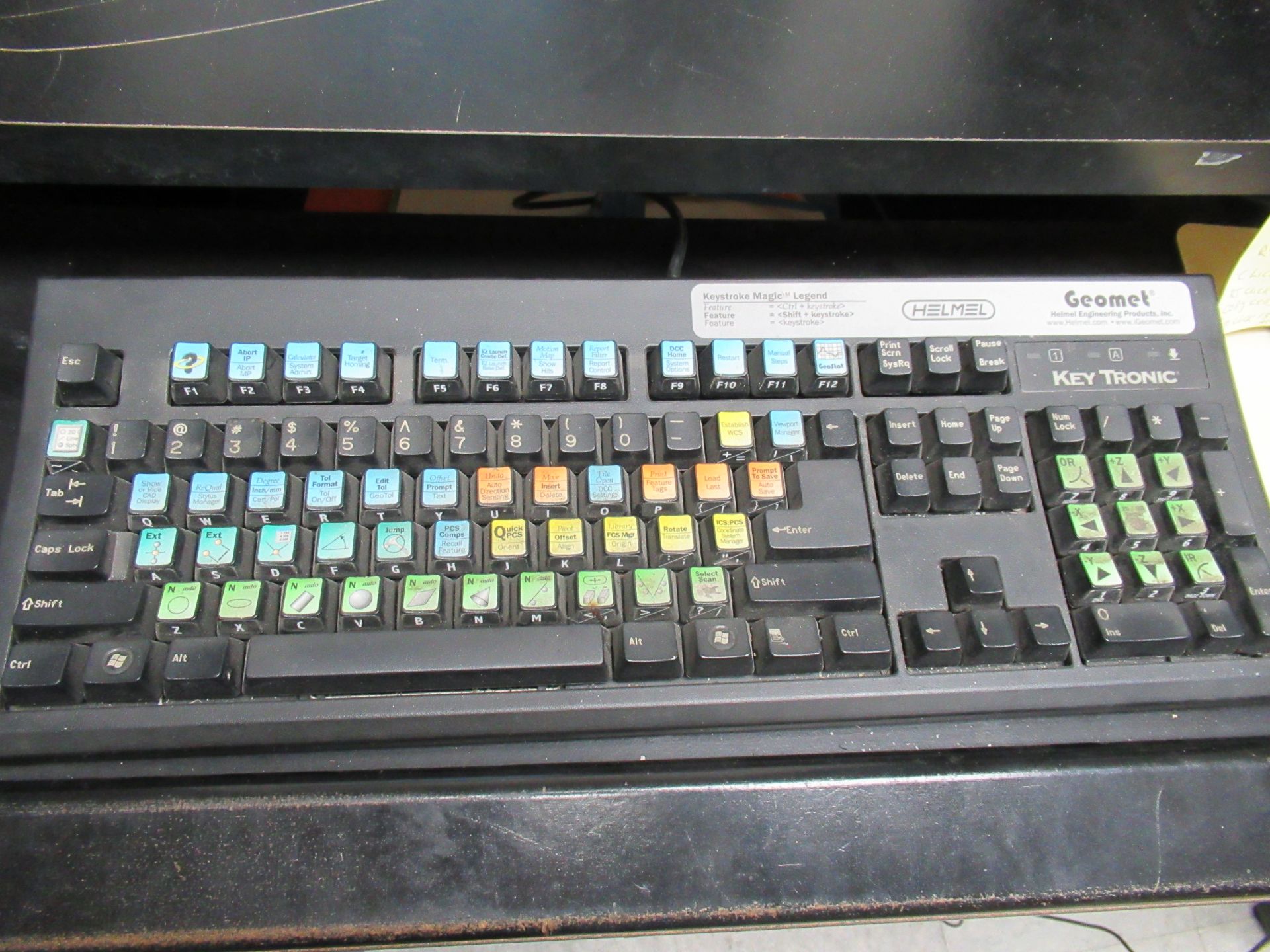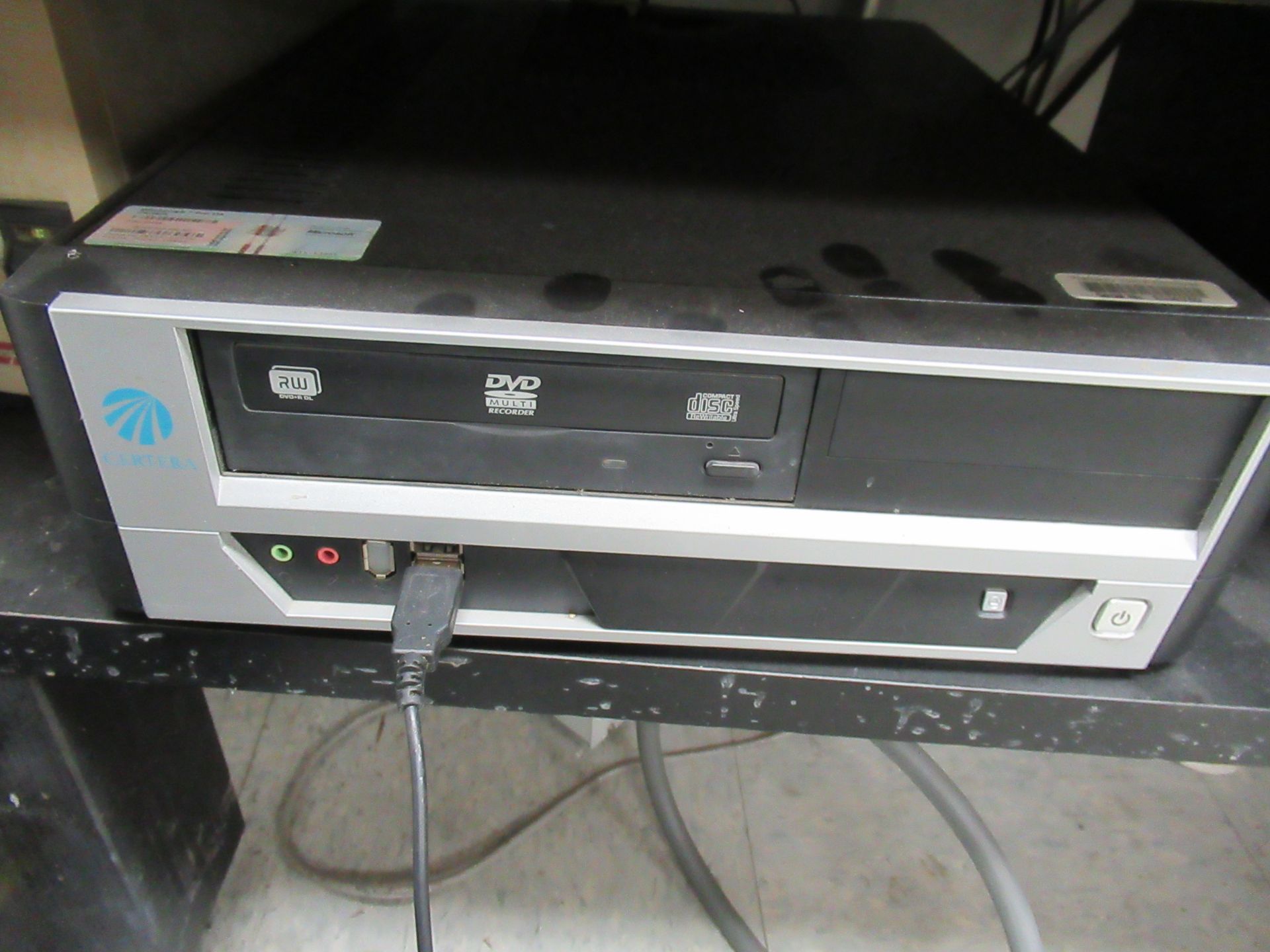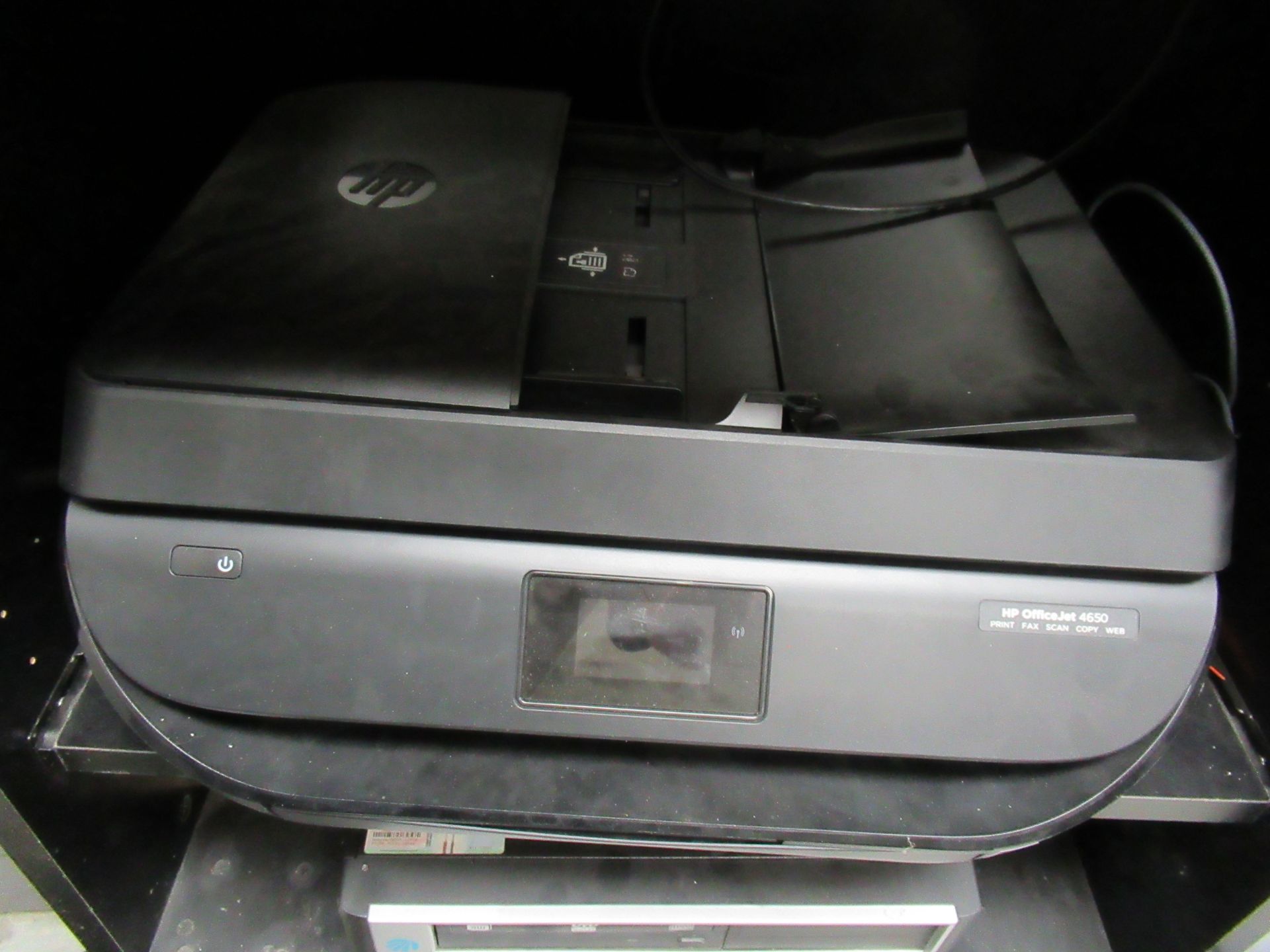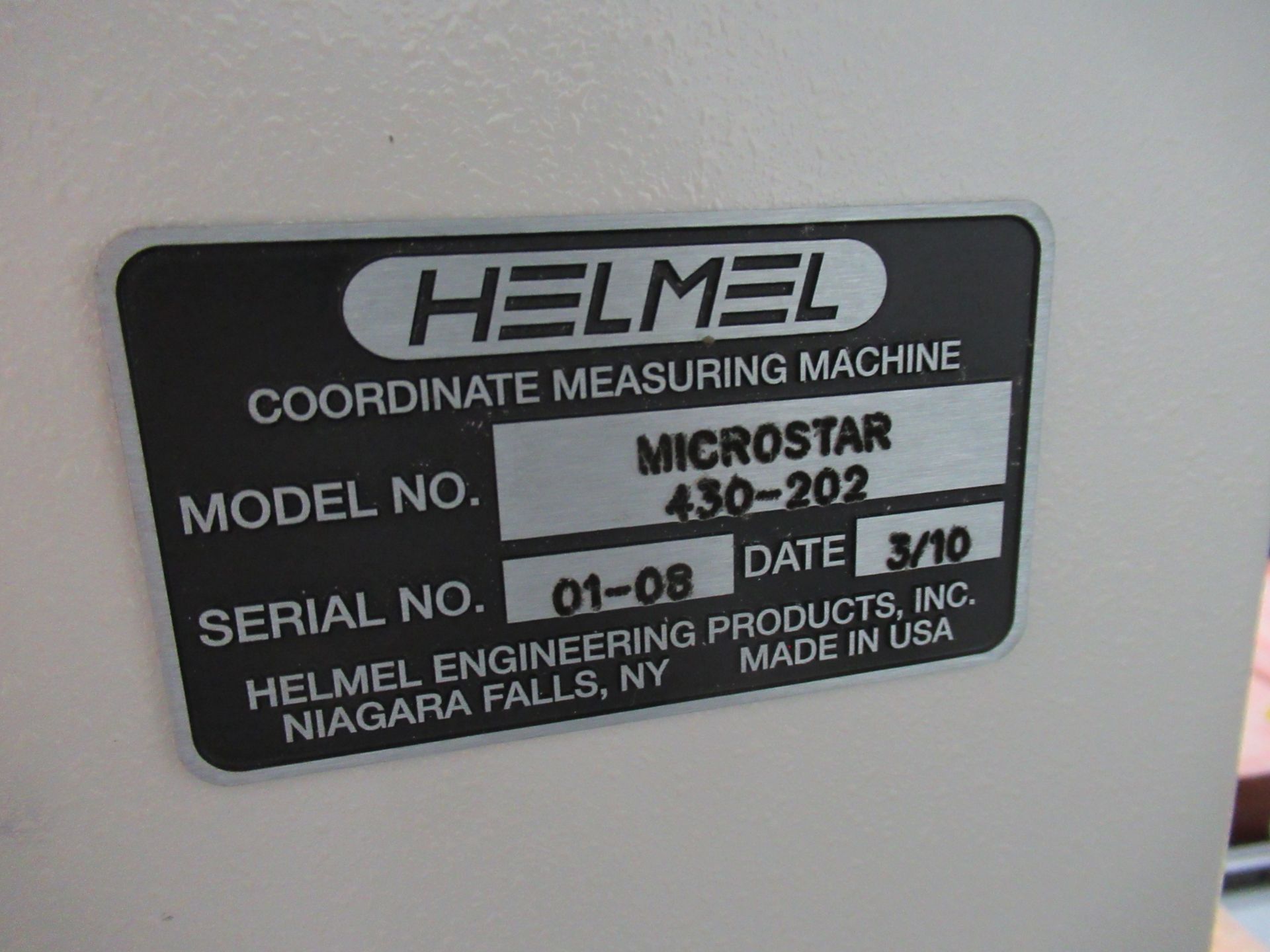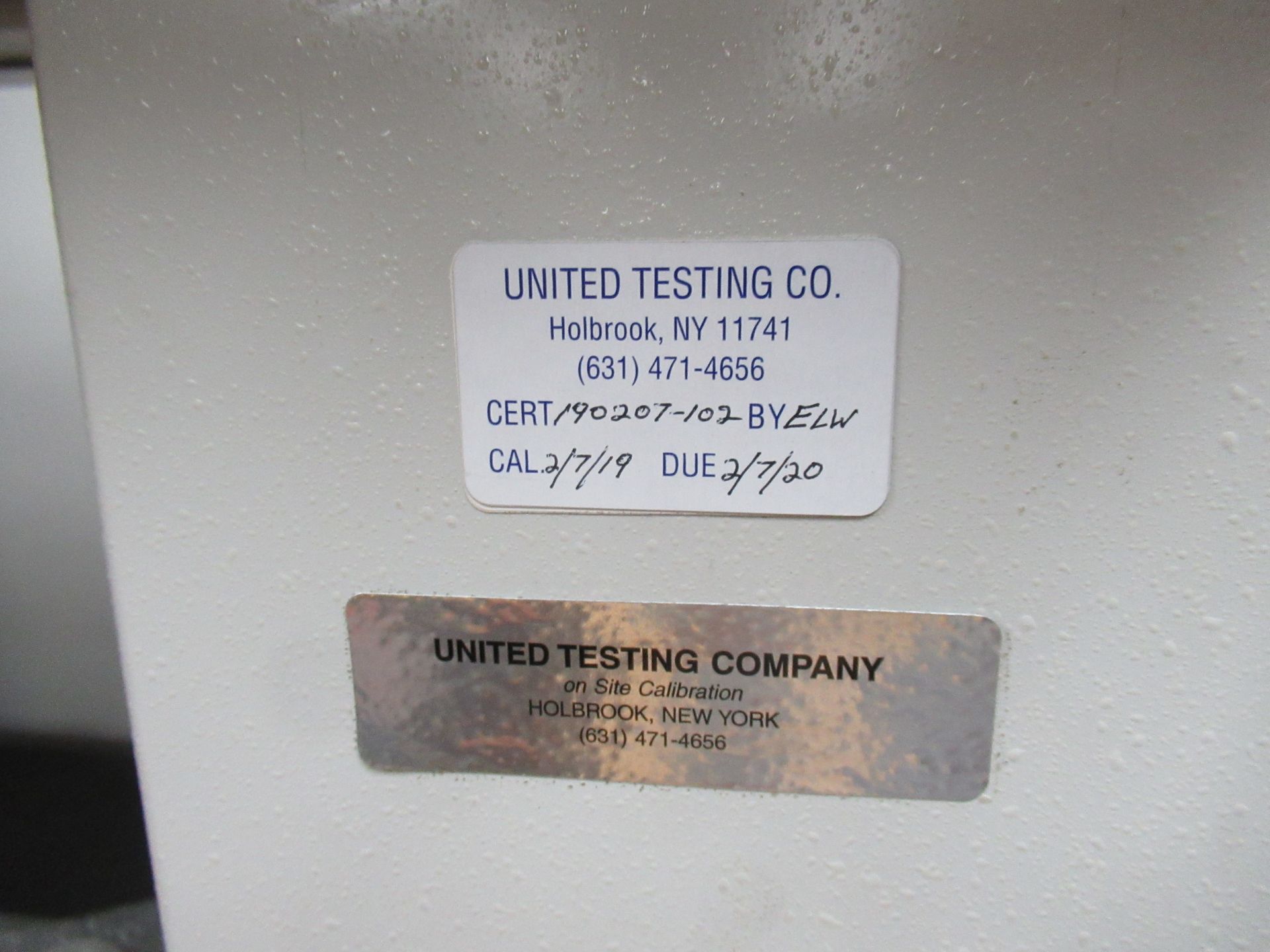 Helmel MICROSTAR 430-202 COORDINATE MEASURING MACHINES
Price on Request
Make:

Helmel
Model:

MICROSTAR 430-202
Year:

2010
Ref #:

160108
Or call us for a quote at (973) 497-7500 or send us an email at grinders@machineryvalues.com
---
HELMEL "MADE IN USA" MANUAL CMM MACHINE
Model: Microstar 430-202
S/N: 01-08
New: 2010
"Manual Microstar"
Delivers drift-free, stable and smooth motion
in a system which retains machine geometry
even when operated by hand; you do not need
to be concerned with the settling time
pneumatic systems need for accuracy.
When needed to check fine features mechanical
locks and fine adjustment give precise
positioning. Add Geomet with its easy to
use keyboard interface and you have
a very efficient measuring center.
Dual beam bridge design
Bearings, Ways, and Scales are covered
Precision bearings on hardened and ground ways
Non-contact optical steel scales mounted
on steel structure 0.5µm (.000020") Resolution
Granite base with stand
3/8-16 clamping inserts
Wired for Renishaw Touch Trigger Probes
Comes with a Renishaw Probe
PC Computer
Flat panel LCD monitor
Pull-out keyboard with GEOMET Keystroke Magic™ key labels
GEOMET Junior software
Measuring range:
30"X
40"Y
20"Z
Overall Size:
51"X
70"Y
107"Z
Power requirements: 120-230 VAC, 50-60Hz, 20A
Calibrated in 2019
** Exceptional Condition **
** F.O.B. our Harrison, N.J. Warehouse **
** Price Includes Preparing machine for Shipment,
Partial Crate, and Loading of the Machine. **
---
DISCLAIMER: The information presented in the write ups and the photographic representations of the equipment are believed to be accurate at the time the pages are created. The information presented on the web site should not be used for formal quotation. Price and information presented in the write ups on the web site are subject to change without notice. Machinery Values claims no responsibility for inaccuracies of the information presented on the pages of this website. Please contact one of our sales representatives if you require more information or a current formal quotation.
Similar Machines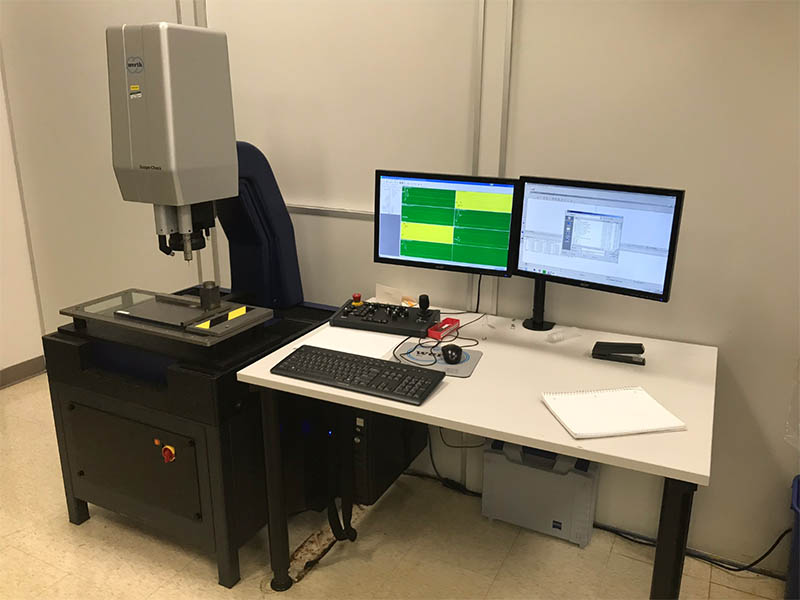 COORDINATE MEASURING MACHINES
Werth SCOPE CHECK S, 400/200/200 S/Z, NEW 2014
Ref #:

158931
View details
We're here to help
Looking for a specific machine?
Address
401 Supor Blvd.
Harrison, NJ 07029
Phone
Voice: (973) 497-7500
Fax: (973) 497-7501
Email
sales@machineryvalues.com
Address 401 Supor Blvd.
Harrison, NJ 07029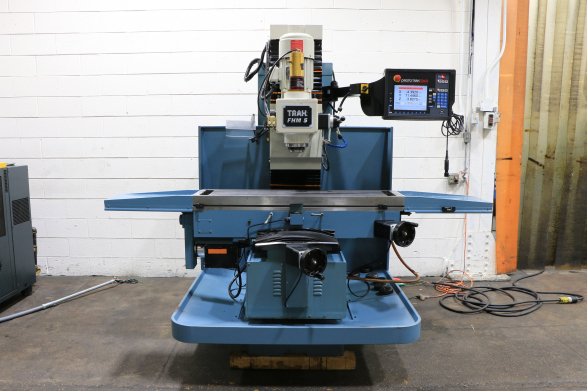 Subscribe to Receive our Most up to Date Machinery Listings
For our latest machines and inventory, sign up to receive our weekly email to be first to bid on a machine.