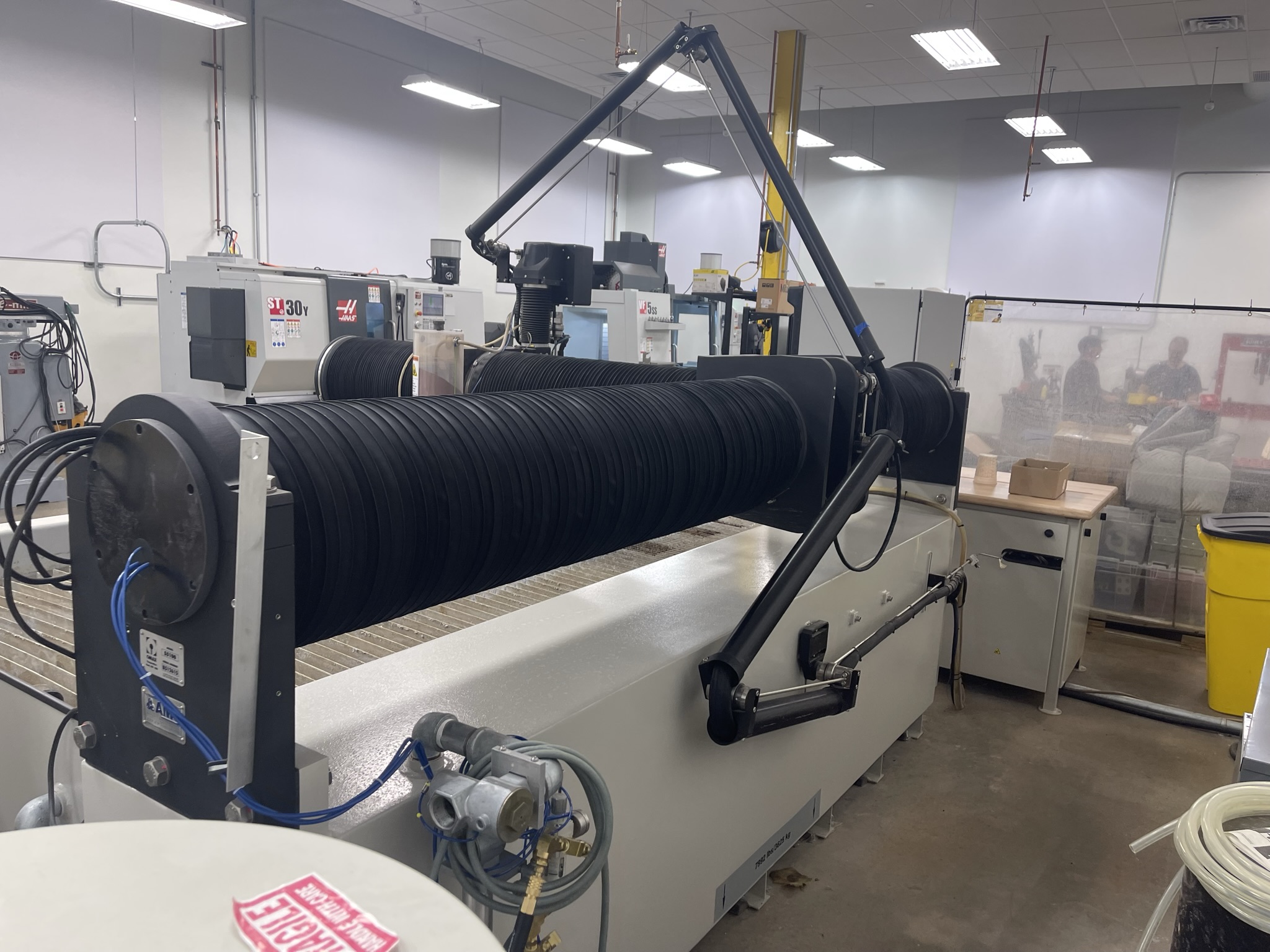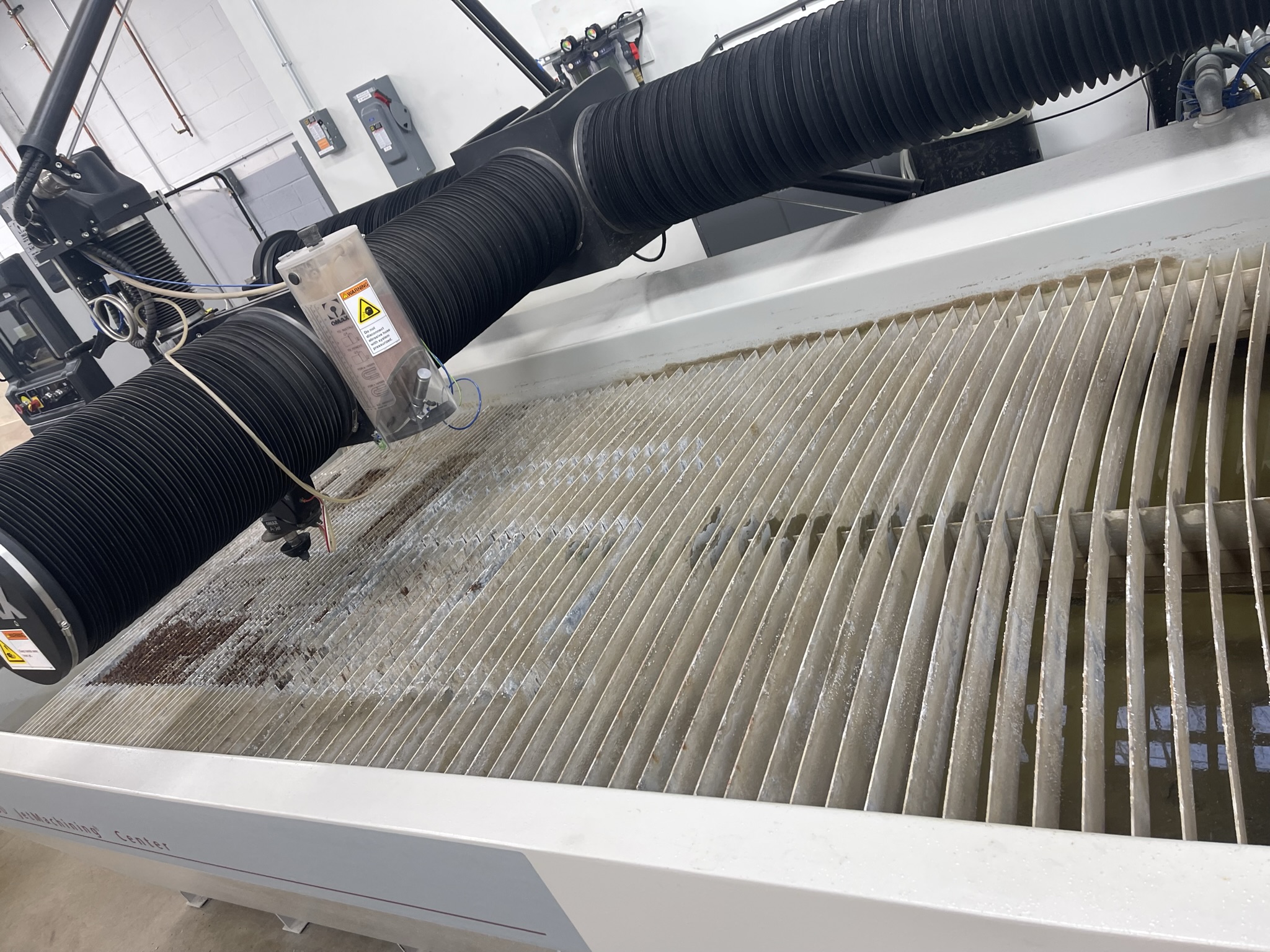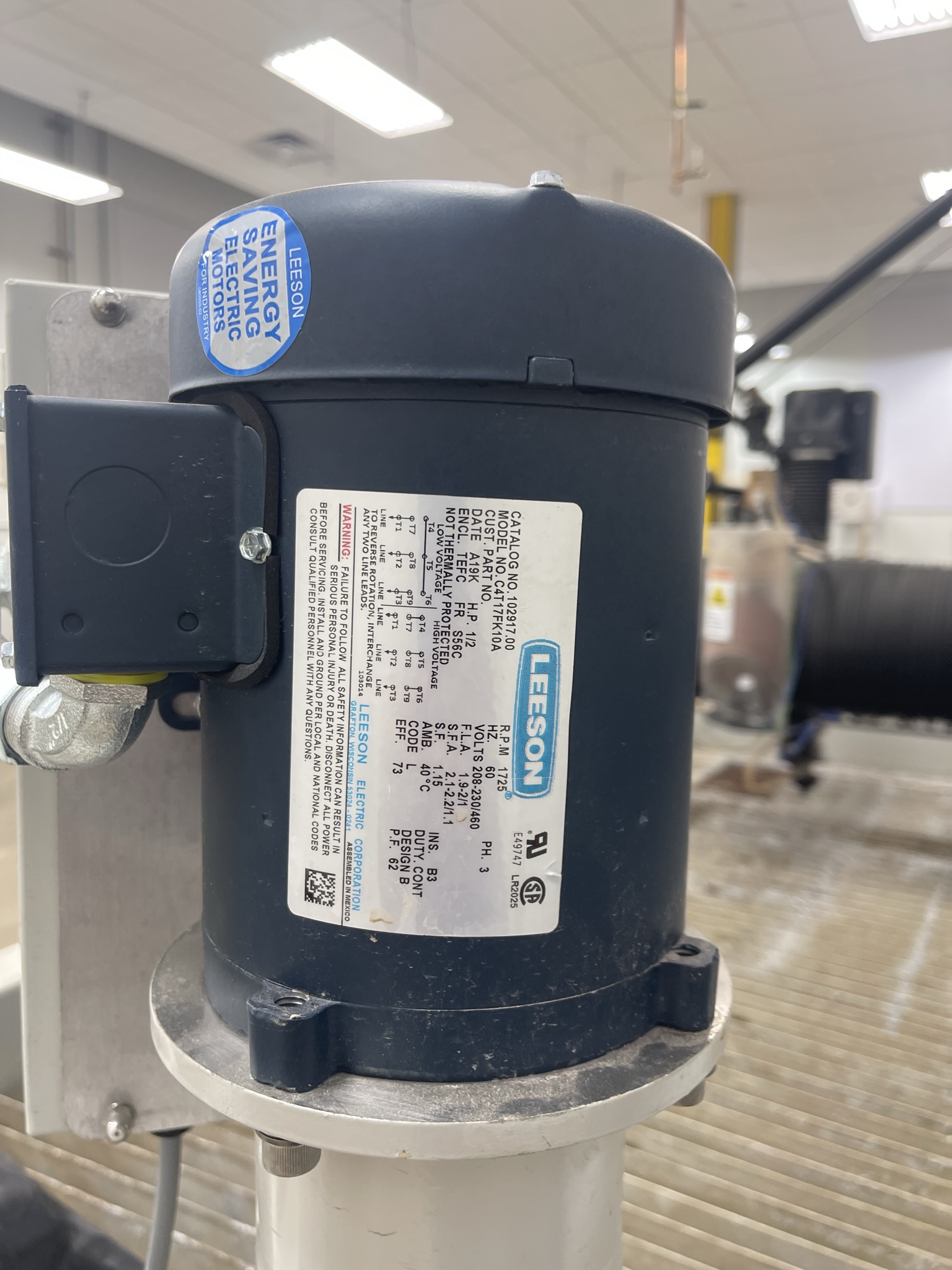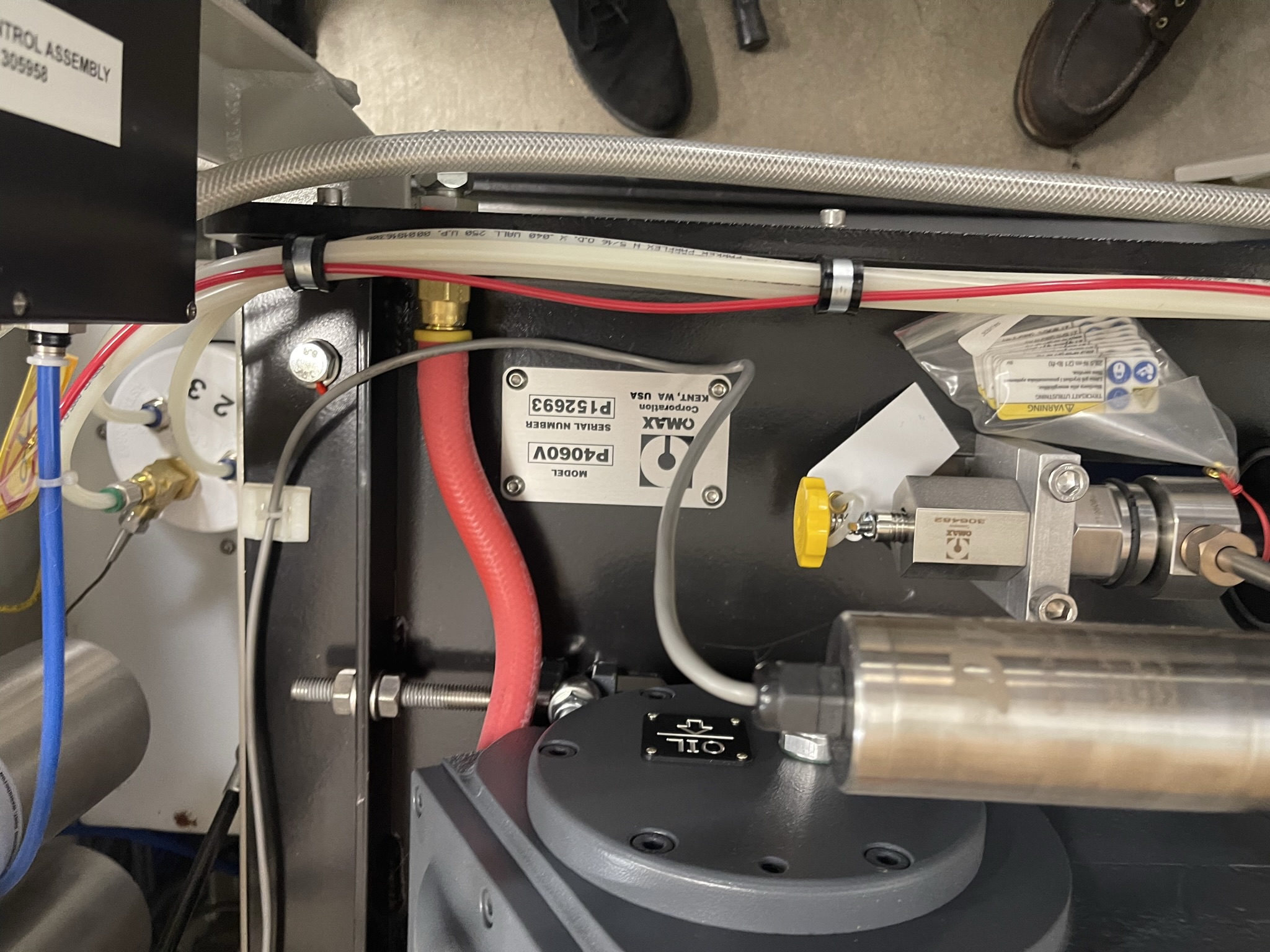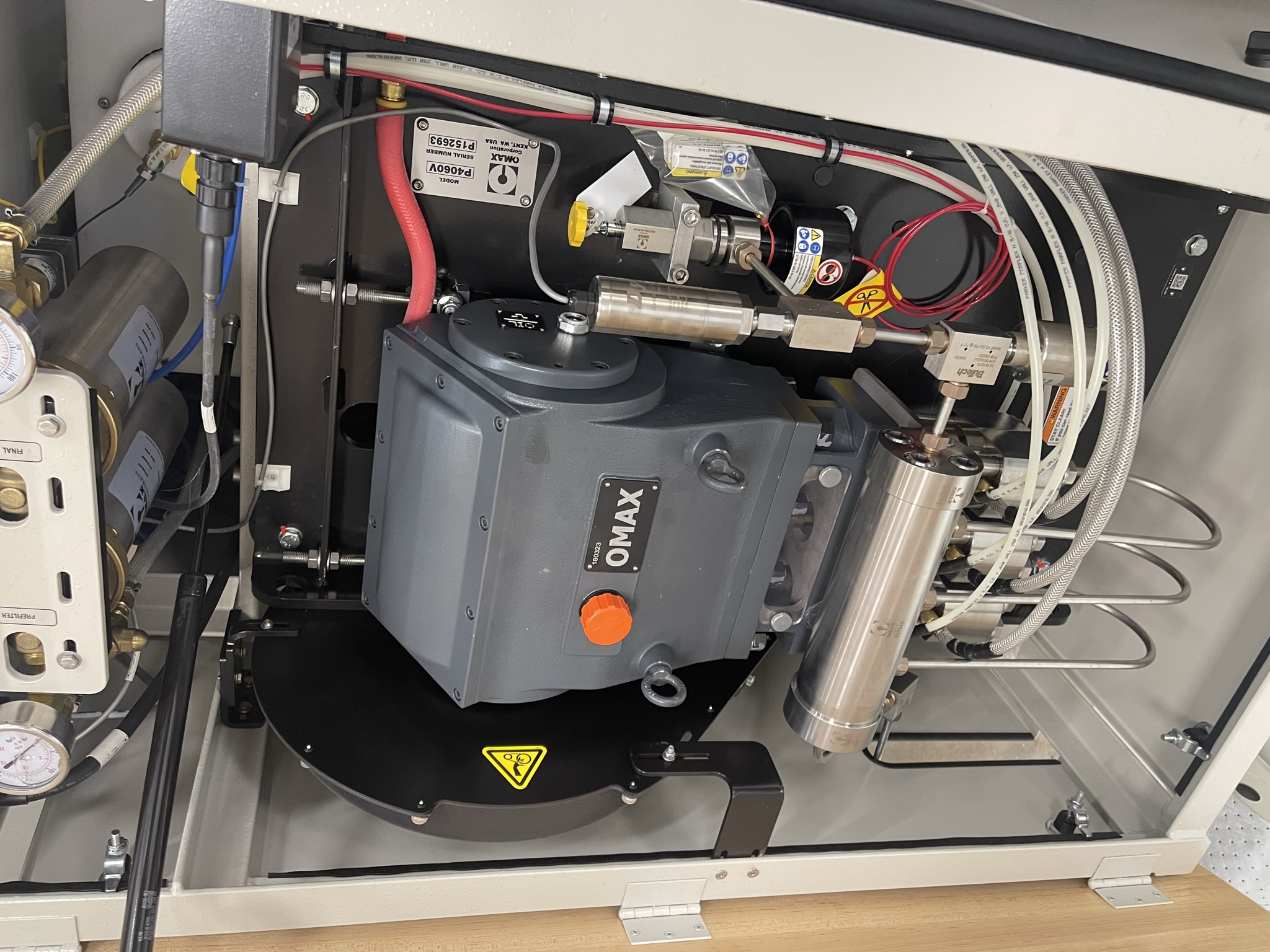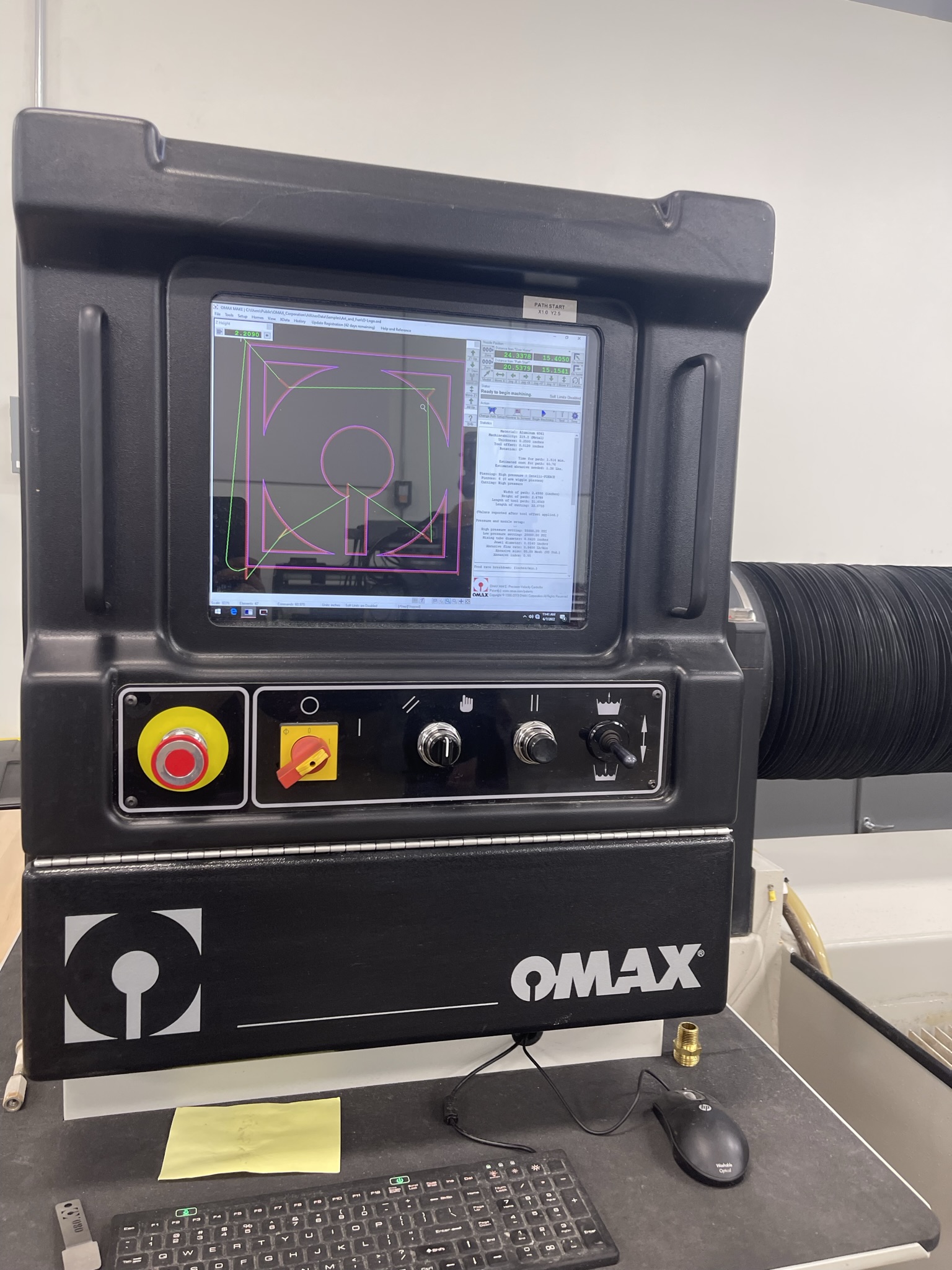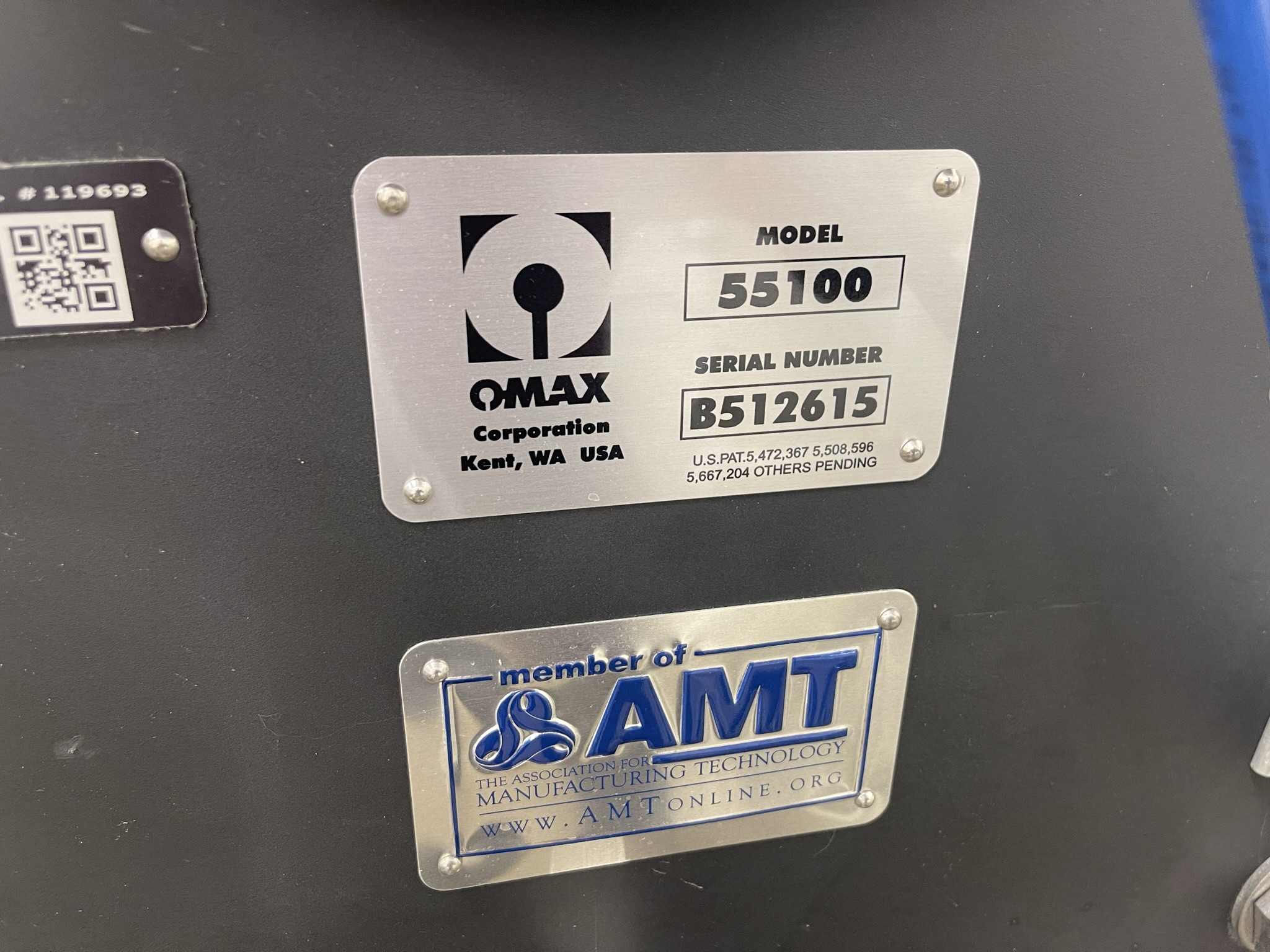 ---
Watch Video:
Omax 55100 CNC WATER JET CUTTING MACHINES
$149,500
Make:

Omax
Model:

55100
Year:

2019
Ref #:

163875
Or call us for a quote at (973) 497-7500 or send us an email at rl@machineryvalues.com
---
5' X 10' OMAX CNC WATER JET CUTTING SYSTEM
MODEL 55100 S/N D512615 NEW 2019
Cutting Travels
- X Axis - 8'4"
- Y Axis - 4'7"
- Z Axis - 8"
Work Envelope
- Table size - 10'6" x 5'5"
Speed
- 180" per minute
Table
- Material Support Slats - 4" x 1/8" Galvanized Steel
- Slat Bed Max. Material Support Load 400 lbs/sq. ft.
- Linear Axis Accuracy +/- 0.001"
- Linear Axis Repeatability +/- 0.001"
- Ballbar Circularity +/- 0.0025"
Computer Control - Windows Operating System
Power Requirements
- 3 Phase / 480 Volt / 60 Hz.
- 55-66 AMPs @ 480
EnduroMAX Pump
- 40 Horsepower
- 60,000 PSI
Machine Dimensions
- Approx. Footprint W/Pump & Controller 12'11" x 7'10"
- Height W/Plumbing 9'10"
- Approx. Weight (tank empty) = 8,000 Lbs.
- Approx. Operating Weight = 22,000 Lbs.
Equipped With:
- A Jet / Cut accurate beveled edges at angles selected by the user. The A-Jet is a complete software-controlled, multi-axis accessory permitting the flexibility to cut severe angles to a maximum of 60º off the vertical. The A-Jet cuts countersunk holes and jigsaw puzzle-type pieces with beveled edges.
- Variable Speed Solids Removal System provides precise control over garnet evacuation rate, direction, and duration to efficiently remove garnet from the waterjet Catcher Tank. This kits includes 1 power unit and 1 catcher tank.
- OMAX Intelli-MAX Software Suite includes Layout, a full-featured CAD package; Make, the state-of-the art controller software with various utilities for the advanced user; and the OIR (OMAX Interactive Reference), which contains everything you need to know about your OMAX Software.
- Water Softener
- 75 KVA Transformer
- Large Quantity of Material Support Slats
- OMAX MAXJET5 Nozzle (.014") and a 600 Lb. Bulk Abrasive Hopper
- EnduraMAX P4060V Direct Drive Pump
***** EXTRAORDINARY LOW USAGE & BEAUTIFULLY MAINTAINED *****
---
DISCLAIMER: The information presented in the write ups and the photographic representations of the equipment are believed to be accurate at the time the pages are created. The information presented on the web site should not be used for formal quotation. Price and information presented in the write ups on the web site are subject to change without notice. Machinery Values claims no responsibility for inaccuracies of the information presented on the pages of this website. Please contact one of our sales representatives if you require more information or a current formal quotation.
We're here to help
Looking for a specific machine?
Address
401 Supor Blvd.
Harrison, NJ 07029
Phone
Voice: (973) 497-7500
Fax: (973) 497-7501
Email
sales@machineryvalues.com
Address 401 Supor Blvd.
Harrison, NJ 07029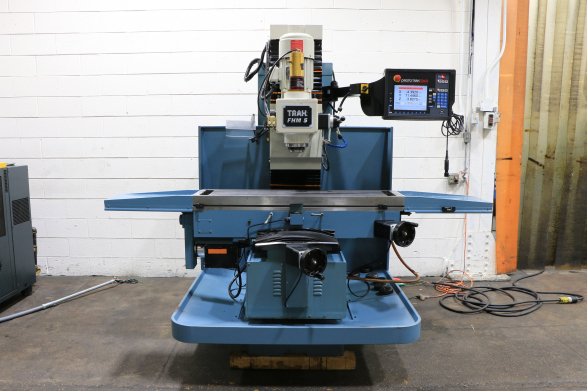 Subscribe to Receive our Most up to Date Machinery Listings
For our latest machines and inventory, sign up to receive our weekly email to be first to bid on a machine.