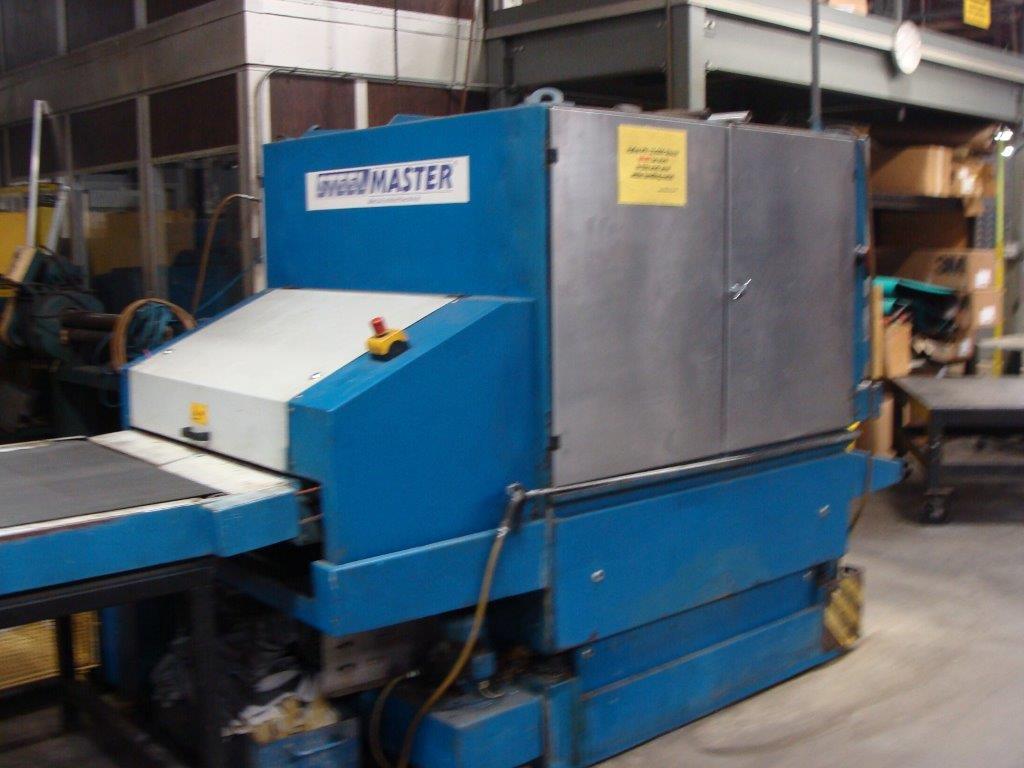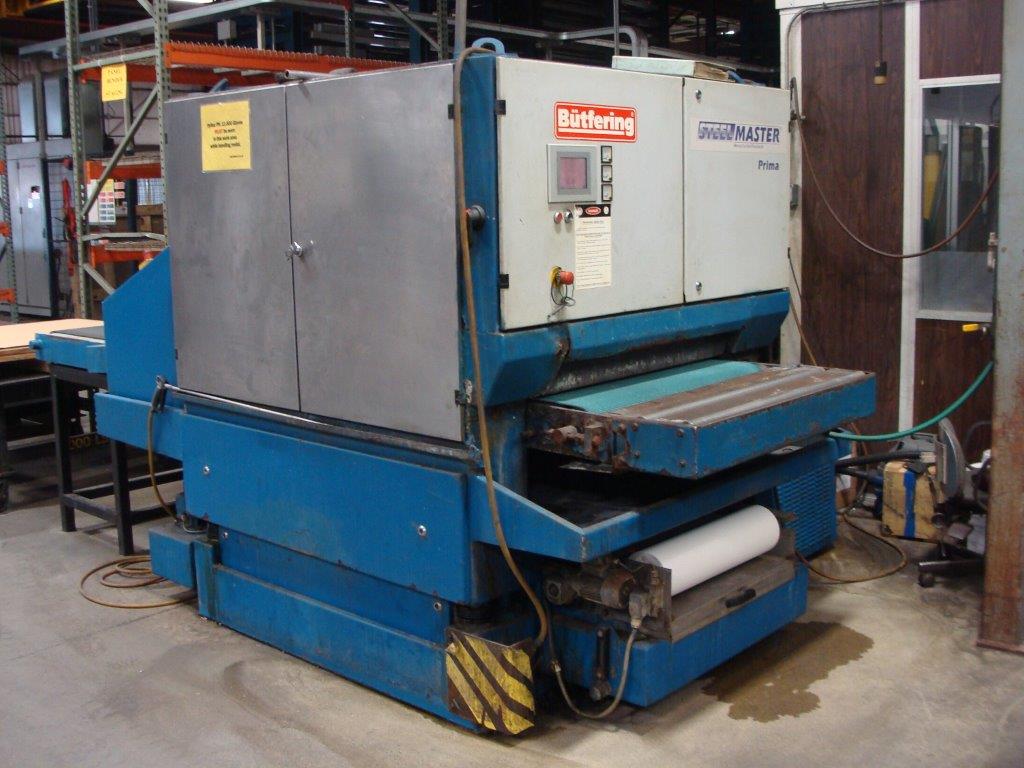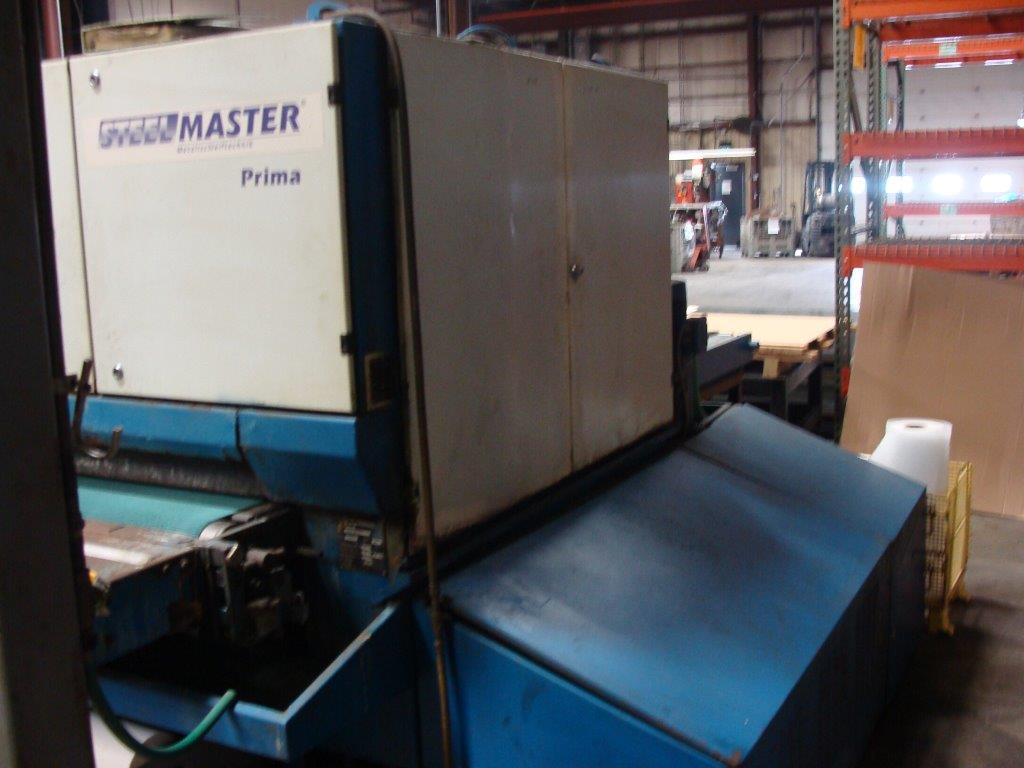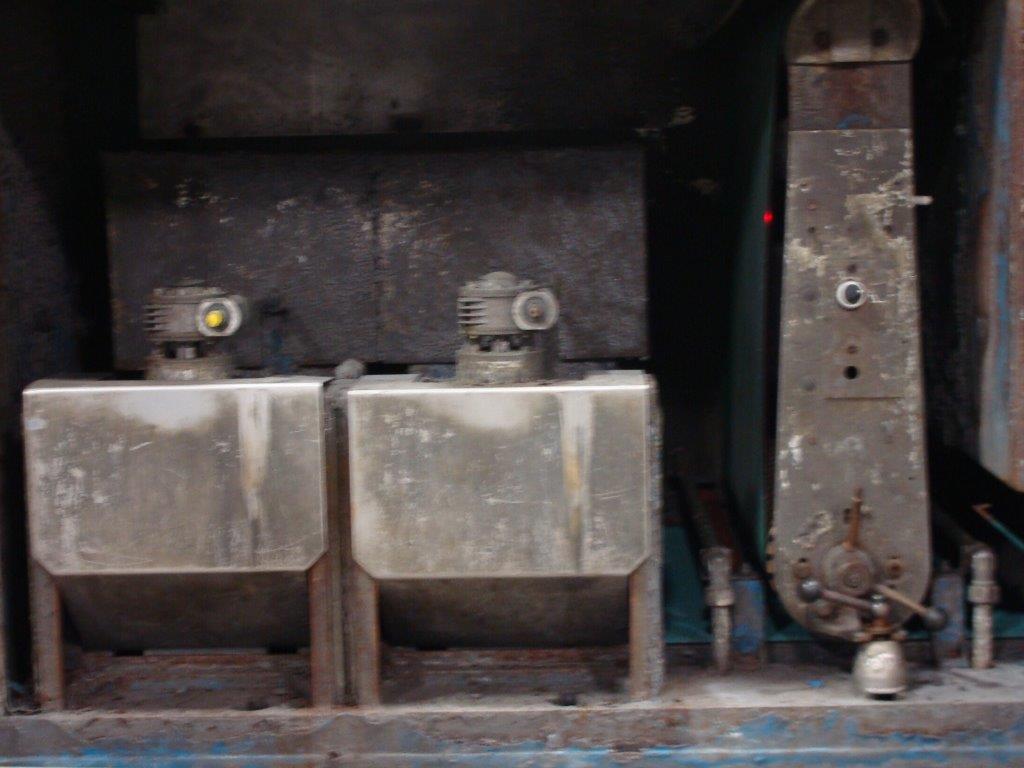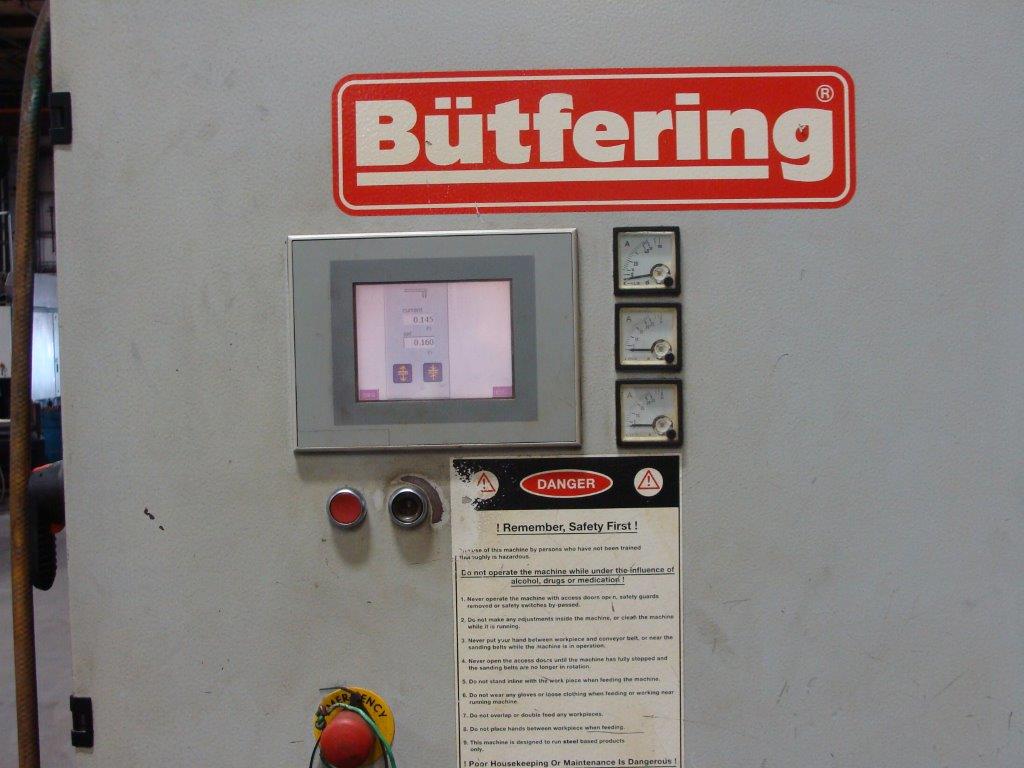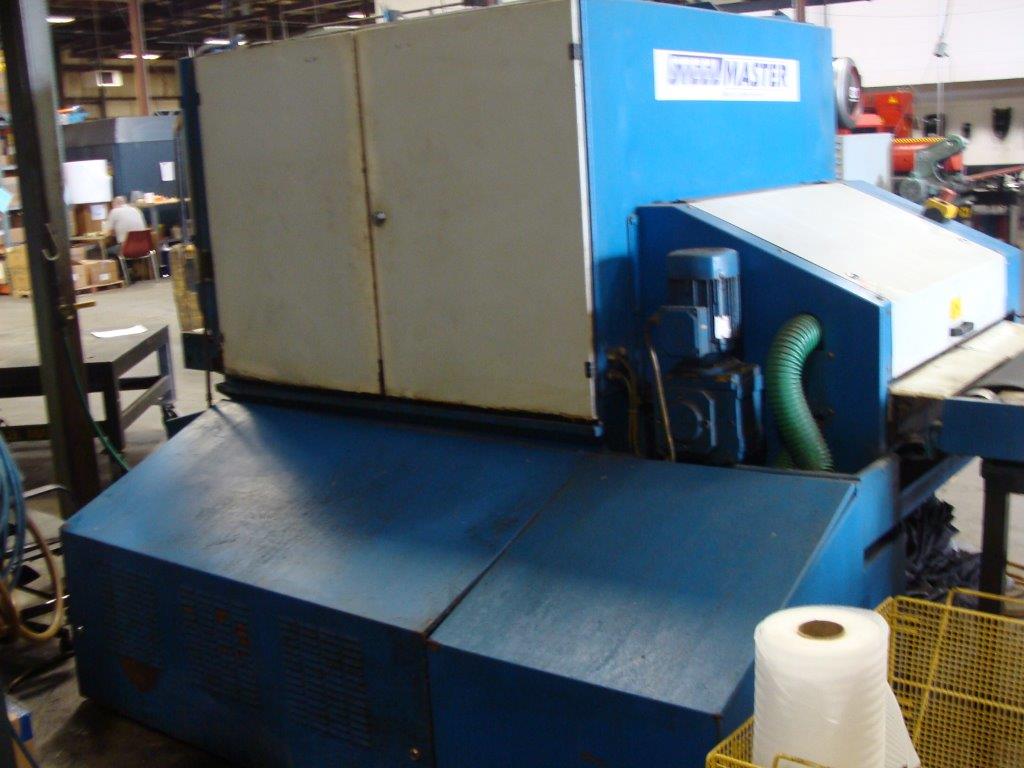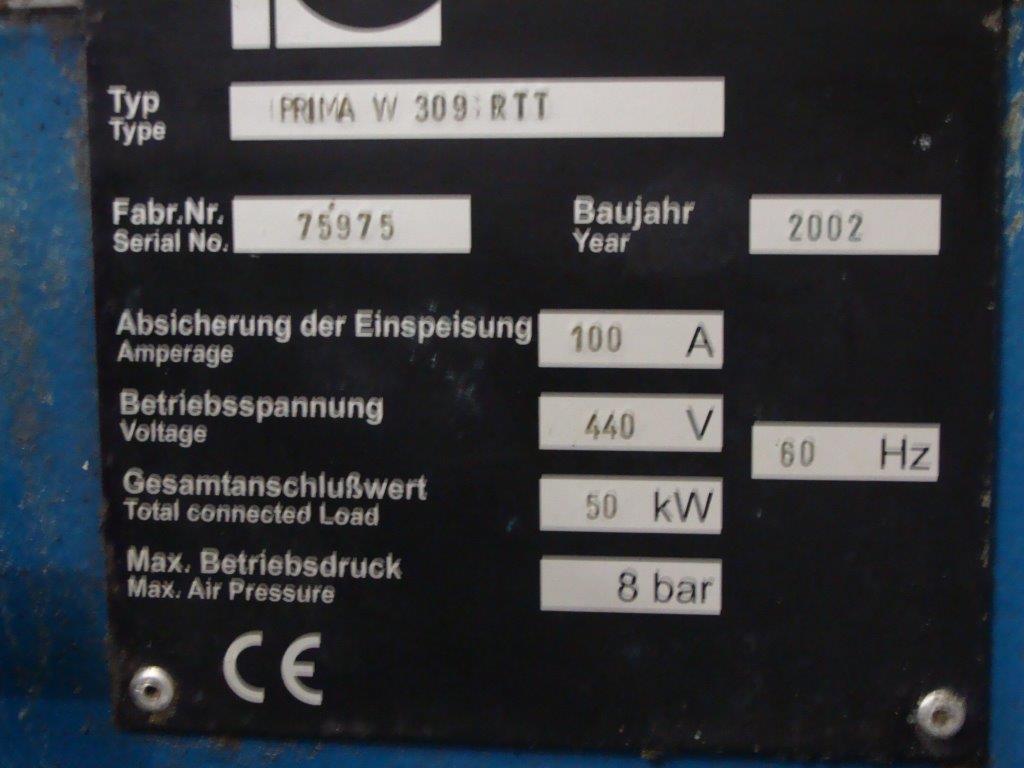 STEELMASTER Prima W309RTT BELT GRINDERS
Price on Request
Make:

STEELMASTER
Model:

Prima W309RTT
Year:

2002
Ref #:

152465
Or call us for a quote at (973) 497-7500 or send us an email at grinders@machineryvalues.com
---
Steelmaster
Model: Prima W309RTT S/N: 75975 New: 2002
3 Head machine design:
(1) Belt
(1)Vertical cup brushes rotates CW and
(1) Vertical cup brush rotates CCW
Not a Complete Machine, Needs Parts & Service
Per Evaluation:
The conveyor belt drive runs and the belt looks almost brand new.
The first head runs and the abrasive belt tracking works but we didn't have a belt to install to completely test it. The upper tension roller turns so I feel confident a belt would track with no bearing noise. The height adjustment mechanism is frozen but can be freed up with some elbow grease.
The second head motor runs and the oscillation motor runs but there was not brush cassette installed. The brush height does not work. The motor is energized but the jack screws are frozen.
The third head motor runs. The brush cassette is installed and several of the brushes turn, but there is a broken drive belt which will not allow the other brushes to turn. It is possible that the problem is just a belt or that a bearing has seized and that is the reason for the broken belt. The brush height does not work. The motor is energized but the jack screws are frozen.
The blower motor has been removed ad taken to the newer machine.
The table height mechanism works.
The PLC control works.
The door switches have been jumped out.
The conveyor jog butons do not work.
The pinch rollers are all frozen in the machine. None of them turn.
We do not know if the pump works or if there are water leaks.
Offered "As-Is"
FOB Harrison, NJ
---
DISCLAIMER: The information presented in the write ups and the photographic representations of the equipment are believed to be accurate at the time the pages are created. The information presented on the web site should not be used for formal quotation. Price and information presented in the write ups on the web site are subject to change without notice. Machinery Values claims no responsibility for inaccuracies of the information presented on the pages of this website. Please contact one of our sales representatives if you require more information or a current formal quotation.
We're here to help
Looking for a specific machine?
Address
401 Supor Blvd.
Harrison, NJ 07029
Phone
Voice: (973) 497-7500
Fax: (973) 497-7501
Email
sales@machineryvalues.com
Address 401 Supor Blvd.
Harrison, NJ 07029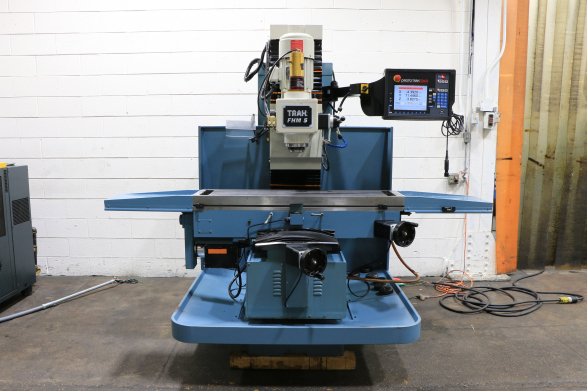 Subscribe to Receive our Most up to Date Machinery Listings
For our latest machines and inventory, sign up to receive our weekly email to be first to bid on a machine.