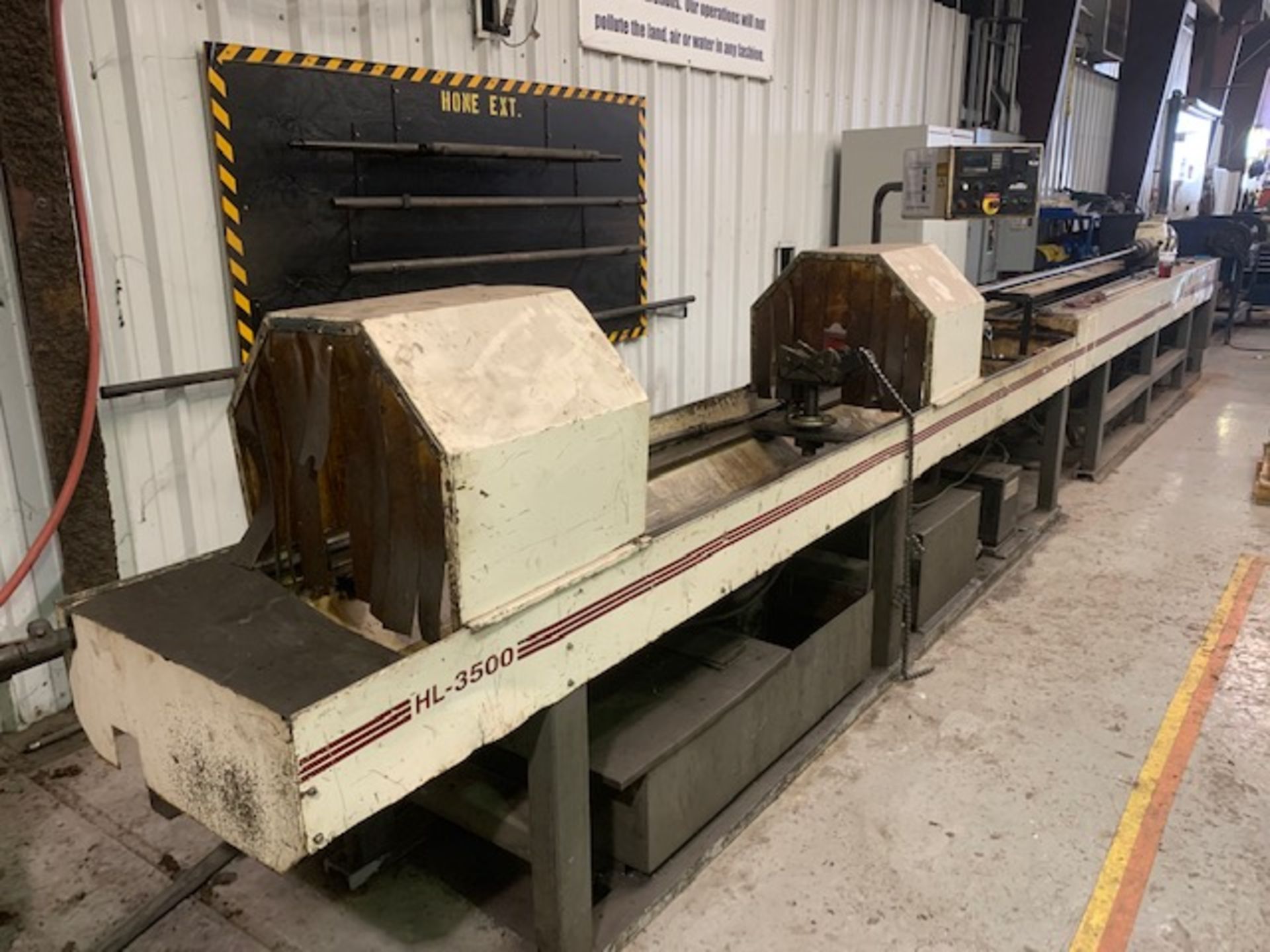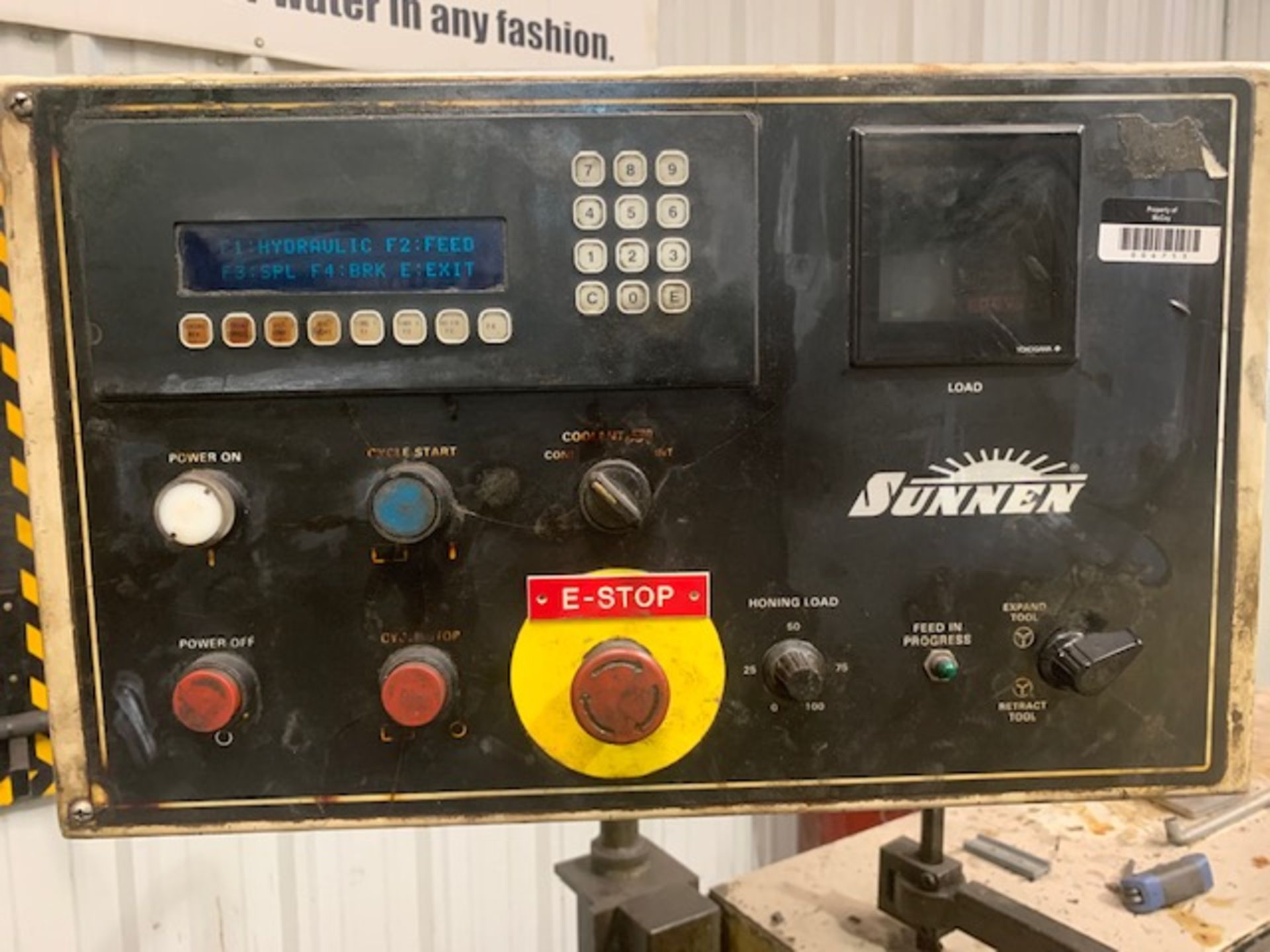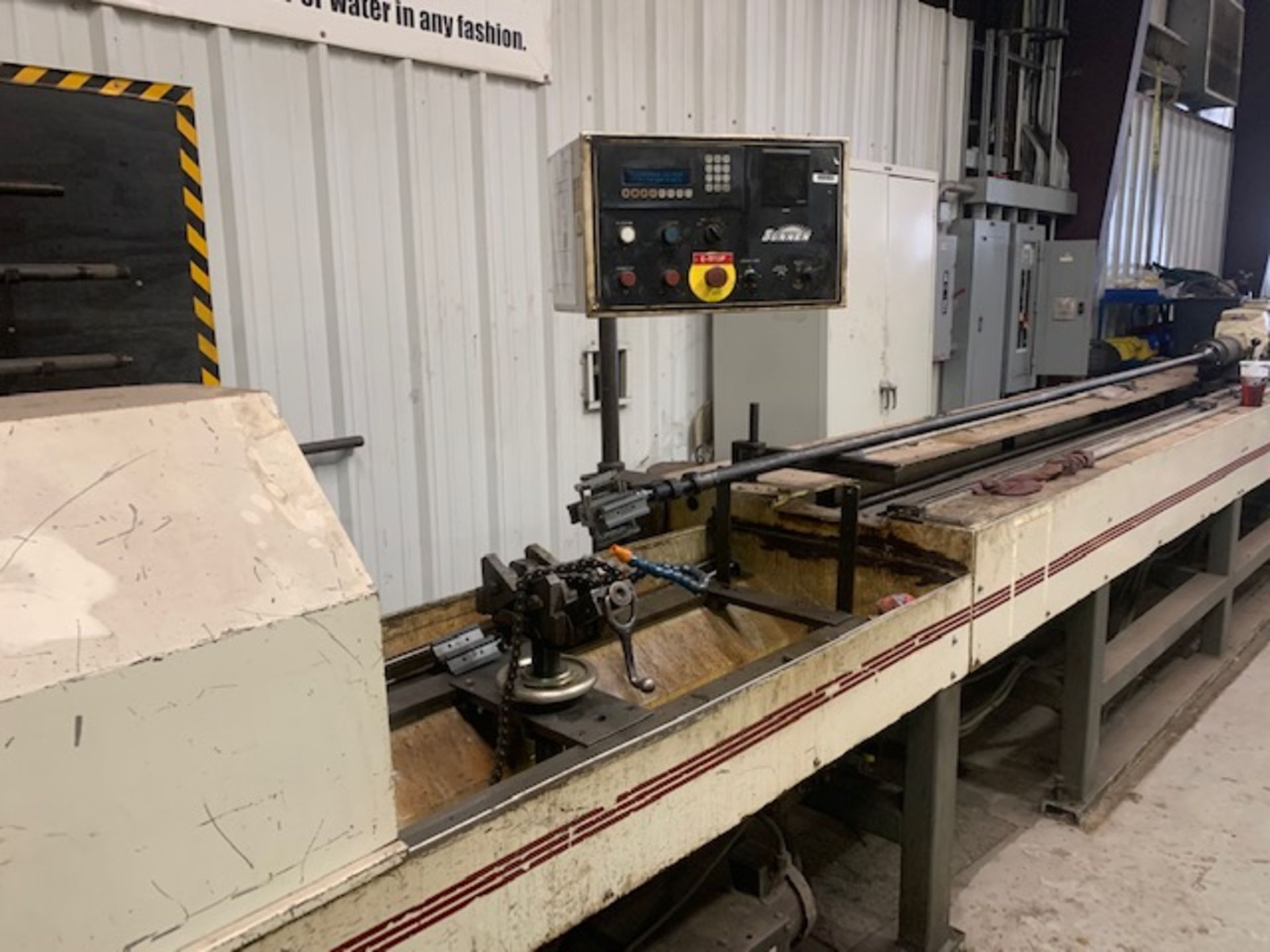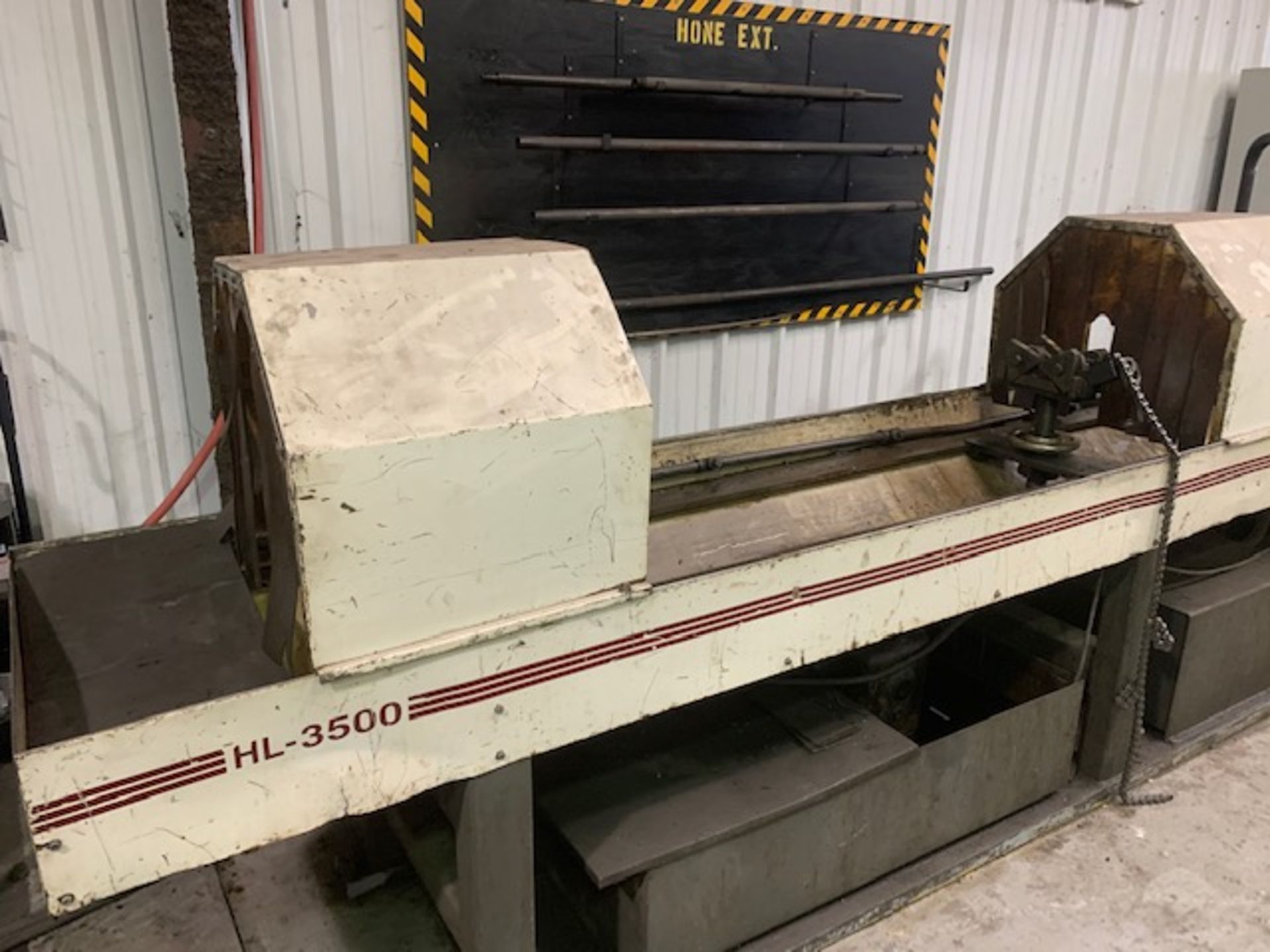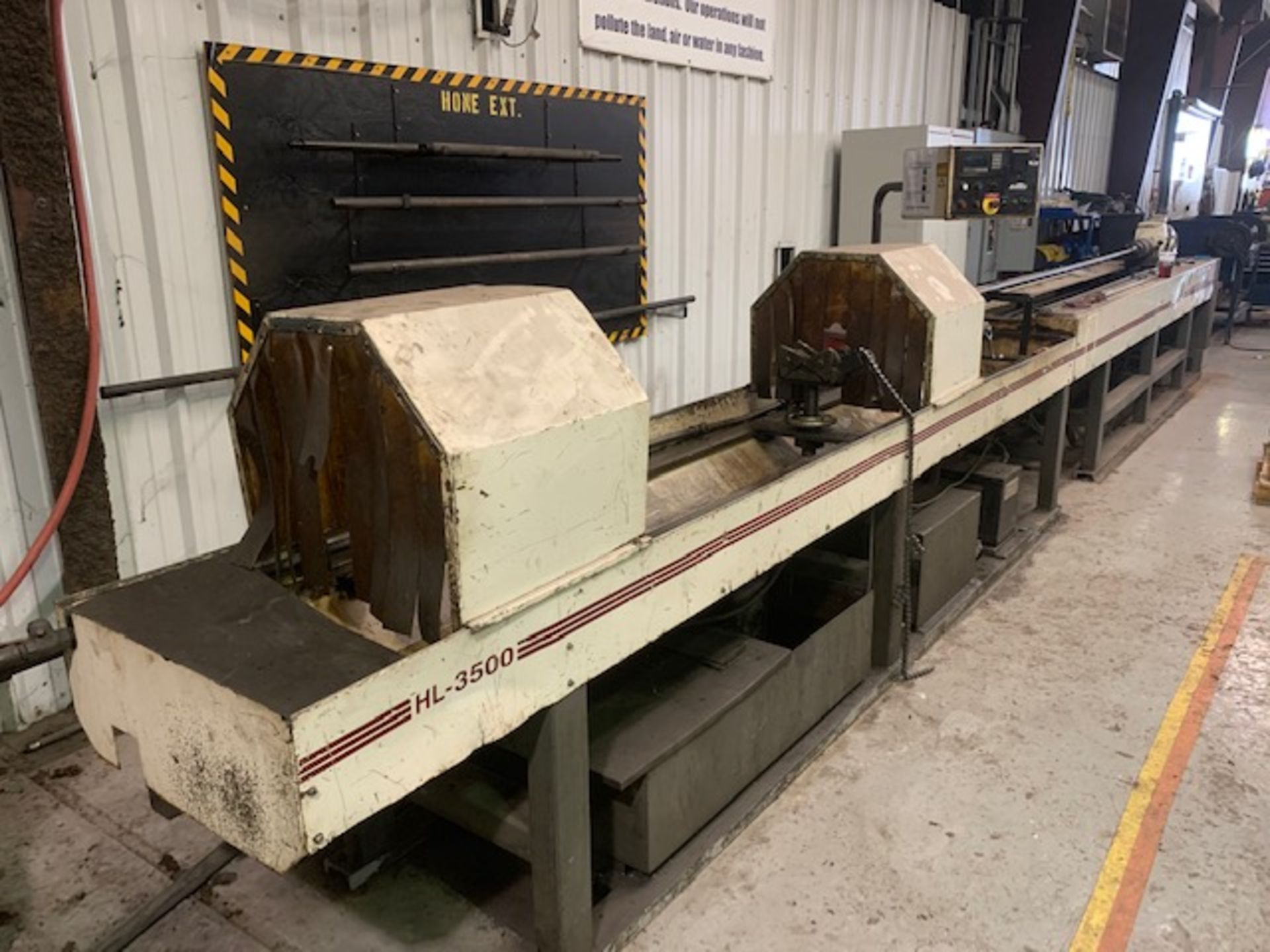 ---
Watch Video:
---
Watch Video:
Sunnen HL-3500D, 2001, PLC CONTROL, TOOLING HONES, HORIZONTAL (LIKE SUNNEN)
Price on Request
Make:

Sunnen
Model:

HL-3500D, 2001, PLC CONTROL, TOOLING
Year:

2001
Ref #:

160375
Or call us for a quote at (973) 497-7500 or send us an email at grinders@machineryvalues.com
---
Sunnen Horizontal Hone for Long & Large Bores
Model: HL-3500D S/N: 4U1-1044 New: 2001
Specifications:
Diameter Range: 0.990" to 19"
Stroke Length: 4" to 144"
Maximum Workpiece OD: 20"
Spindle Speed: 67 to 336 RPM (Variable)
Stroke Rate: Up to 1000 in/min
Electrical: 230/460 Volts, 3 Phase, 60 Hz
Honing Oil Capacity: 55 Gallons
Hydraulic Oil Capacity: 45 Gallons
Floor Space: 392" Long x 52" Wide, x 65" High
Floor Weight: 4700 Lbs.
Equipped With:
"PLC" Control for the Stock Reversal & Spindle Brake Motor
Digital Display
Manual Mode w/Punch Keypad
Dwell feature
Manual Reversal
End Stroke
Stroke Speed
Manual Mode
Workpiece Height Adjustment
Variable Speed Spindle Drive
Load Meter
Workholding Fixture
"Blind Hole" Capabilities w/Short Stroke Cycle & Stroke Dwell Features
Auto Cycle Timer
Coolant System
3 H.P. Hydraulic Cooling System
7.5 H.P. Hydraulic Pump Motor
Accessories/Tooling as Shown in Photos
Brochure Describing Machine:
** Exceptional Condition **
** Located in Our Harrison, NJ Warehouse**
---
DISCLAIMER: The information presented in the write ups and the photographic representations of the equipment are believed to be accurate at the time the pages are created. The information presented on the web site should not be used for formal quotation. Price and information presented in the write ups on the web site are subject to change without notice. Machinery Values claims no responsibility for inaccuracies of the information presented on the pages of this website. Please contact one of our sales representatives if you require more information or a current formal quotation.
We're here to help
Looking for a specific machine?
Address
401 Supor Blvd.
Harrison, NJ 07029
Phone
Voice: (973) 497-7500
Fax: (973) 497-7501
Email
sales@machineryvalues.com
Address 401 Supor Blvd.
Harrison, NJ 07029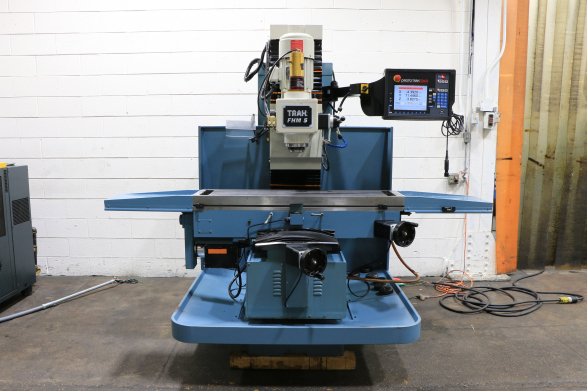 Subscribe to Receive our Most up to Date Machinery Listings
For our latest machines and inventory, sign up to receive our weekly email to be first to bid on a machine.