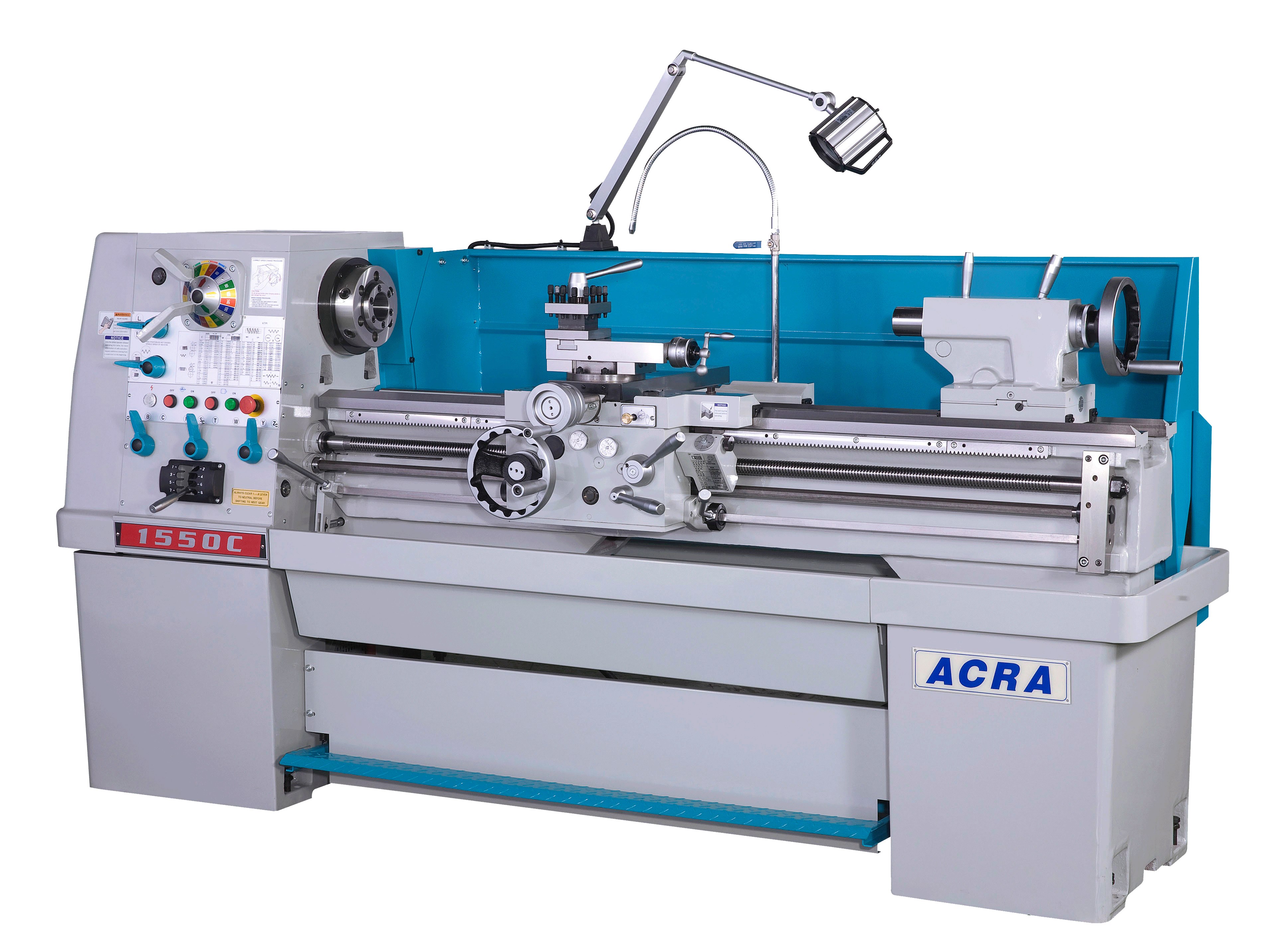 Acra Atel 1550C NEW PRECISION LATHES LIKE HARDINGE
Price on Request
Make:

Acra
Model:

Atel 1550C
Year:

NEW
Ref #:

160229
Or call us for a quote at (973) 497-7500 or send us an email at toolroom@machineryvalues.com
---
NEW ACRA ATEL 1550C
PRECISION GAP BED ENGINE LATHE WITH CLUTCH
MADE IN TAIWAN
Specifications:
Capacity: 15"/24" x 50"
Swing Over Bed: 15-1/4"
Swing Over Cross Slide: 9-3/8"
Swing In Gap: 24"
Distance Between Centers: 50"
Bed Width: 11"
Headstock:
Spindle Nose: D1-6
Spindle Bore: 2-3/16"
Taper of Spindle: MT NO.5
Spindle Speeds – Steps: 16 step
Spindle Speeds – Range: 25 ~ 2,000 RPM
Carriage:
Cross Slide Travel: 9-1/4"
Compound Slide Travel: 4-3/4"
Threads & Feeds:
Inch Threads: 2~72 TPI
Metric Threads: 0.2 ~ 14 mm
Longitudinal Feeds: 0.002 ~ 0.067"/rev
Cross Feeds: 0.001 ~ 0.0375"/rev
Tailstock:
Quill Diameter: 2-5/16"
Quill Travel: 5"
Quill Taper: MT NO.4
Power:
Spindle Drive Motor: 7-1/2 HP
Voltage: 230V/460V AC / 3 PH
Standard Equipment:
8" 3-Jaw Chuck
10" 4-Jaw Chuck
Full Length Splash Guard
Steady Rest/Follow Rest
Coolant System
Foot Brake
Work Lamp
Gap Bed
4 position square tool post
Tool box with tools
Optional Accesssories:
Face Plate
Micro Bed Stop
Taper Attachment
Lever tpe 5C Collet Closer JFK
Import Collect Closer (Taiwan)
Digital Readout
Newall
Acu-Rite
Sony
Fagor
Import Quick Change Tool Holder
Live Center MT4
Description
Acra's 1550C Precision Gap Bed Engine Lathe features the following:
Bed:
BASE ONE PIECE CASTING.
MEEHANTE CASTING, VIBRATION STRESS RELIEVED.
INDUCTION HARDENED AND PRECISION GROUND BEDWAYS PRECISION HAND SCRAPED REMOVABLE GAP.
FOOT BRAKE.
TURCITE B COATING BETWEEN THE BED AND CARRIAGE.
Universal Gear Box:
OIL BATH LUBRICATION.
HEAT TREATED PRECISION GROUND GEARS.
INCH, METRIC, MODULE AND DIAMETRICAL THREADS.
Apron and Saddle:
AUTOMATIC FEED AND THREADING, FULLY INTERLOCKED.
SADDLE AND TOP SLIDE LOCKING SYSTEM.
FORWARD-OFF-REVERSE LEVER.
4 WAY TOOL POST.
T-SLOT COMPOUND.
Spindle:
SUPPORTED BY 2 PRECISION TAPER ROLLER BEARINGS AND ONE BALL BEARING.
DYNAMICALLY BALANCED, HARDENED AND PRECISION GROUND.
Headstock:
FORWARD REVERSING CLUTCH.
ALL GEARS CHROMIUM MOLYBDENUM, HEAT TREATED AND PRECISION GROUND.
---
DISCLAIMER: The information presented in the write ups and the photographic representations of the equipment are believed to be accurate at the time the pages are created. The information presented on the web site should not be used for formal quotation. Price and information presented in the write ups on the web site are subject to change without notice. Machinery Values claims no responsibility for inaccuracies of the information presented on the pages of this website. Please contact one of our sales representatives if you require more information or a current formal quotation.
We're here to help
Looking for a specific machine?
Address
401 Supor Blvd.
Harrison, NJ 07029
Phone
Voice: (973) 497-7500
Fax: (973) 497-7501
Email
sales@machineryvalues.com
Address 401 Supor Blvd.
Harrison, NJ 07029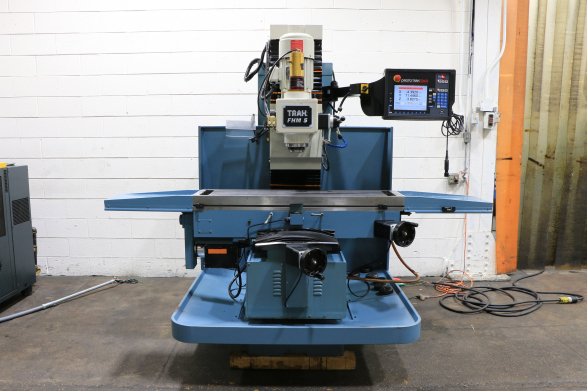 Subscribe to Receive our Most up to Date Machinery Listings
For our latest machines and inventory, sign up to receive our weekly email to be first to bid on a machine.