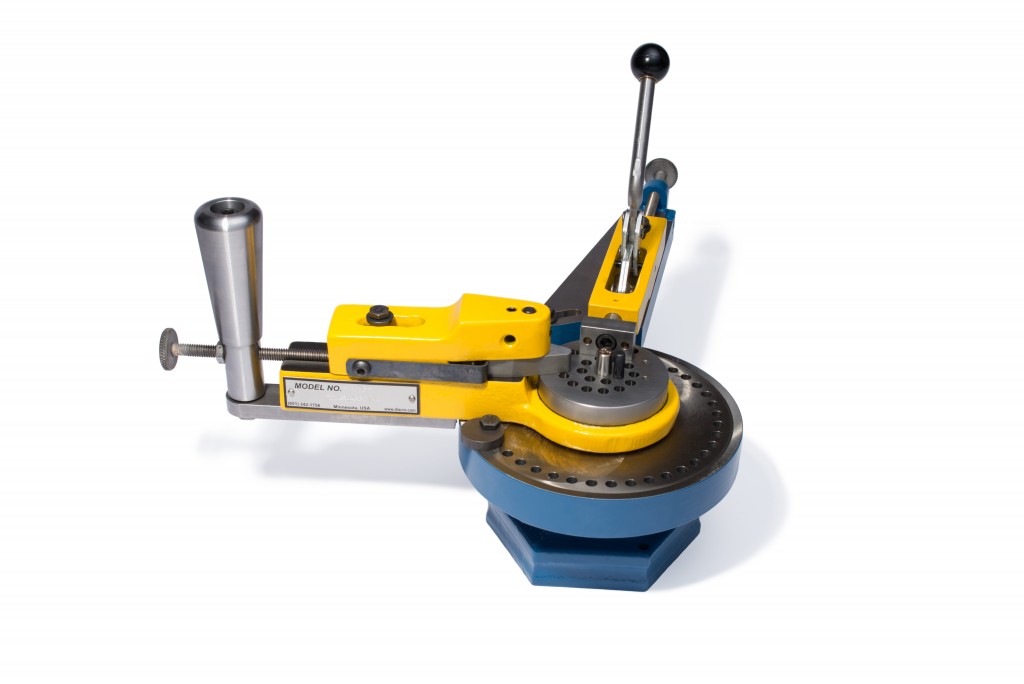 Diacro #2 NEW PIPE, TUBE & BAR BENDERS
Price on Request
Make:

Diacro
Model:

#2
Year:

New
Ref #:

148454
Or call us for a quote at (973) 497-7500 or send us an email at rl@machineryvalues.com
---
NEW DI-ACRO 1" HAND BENDER
MODEL: #2 MADE IN U.S.A.
Di-Acro Manual Benders are ruggedly-built, versatile machines for bending wire, solid stock, tubing, flat stock, etc. Accurately forming and duplicating simple, compound, and reverse bends is easy with a Di-Acro Bender. The operator is also able to quickly change over tooling from one bending operation to another. All Di-Acro Benders are identical in operation and operating characteristics – each successive model increases in size and capacity.
The fabricating possibilities of Di-Acro Benders are only limited by the ingenuity of the operator. Review the ART OF BENDING to gain insight into the machine's versatility!
STANDARD EQUIPMENT:
Bend locating gauge – material stop
Angle stop – sets degree of bend
Locking pin assembly – secures solid stock for bending
Center pin – provides one radius set-up and is used to mount additional tooling
Holding pin – used to secure collars and blocks on mounting plate
ACCESSORIES:
Quik-Lok – material clamp for tube bending – $795.00
Machine stand – dimensions 20" L x 15" W x 33" H – $455.00
Extended length handle – $230.00
SPECIFICATIONS:
HELPFUL HINTS:
In order to identify the smallest radii that can be formed with optimal results, use these general rules:
2-1/2 times tubing OD = smallest centerline radius when using the follow block method
4 times tubing OD = smallest centerline radius when using grooved roller method
1 times solid stock OD = smallest inside radius
When selecting tooling for your application, remember to compensate for material springback (or elasticity). In some cases, by overbending slightly beyond the required angle you can adjust for springback. In addition to overbending, it may be necessary to form the material around a radius which is smaller than the required radius.
TOOLING OPTIONS:
BEND-R-PAK– an assortment of commonly used tooling specifically selected for the Model 2 Bender – $985.00
Crush bend tooling is available on some models.
Custom tooling can be quoted per customer's request.
For more information on use of tooling, please check out the ART OF BENDING!
---
DISCLAIMER: The information presented in the write ups and the photographic representations of the equipment are believed to be accurate at the time the pages are created. The information presented on the web site should not be used for formal quotation. Price and information presented in the write ups on the web site are subject to change without notice. Machinery Values claims no responsibility for inaccuracies of the information presented on the pages of this website. Please contact one of our sales representatives if you require more information or a current formal quotation.
We're here to help
Looking for a specific machine?
Address
401 Supor Blvd.
Harrison, NJ 07029
Phone
Voice: (973) 497-7500
Fax: (973) 497-7501
Email
sales@machineryvalues.com
Address 401 Supor Blvd.
Harrison, NJ 07029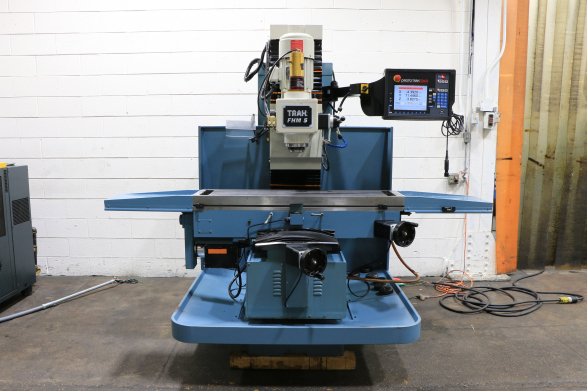 Subscribe to Receive our Most up to Date Machinery Listings
For our latest machines and inventory, sign up to receive our weekly email to be first to bid on a machine.