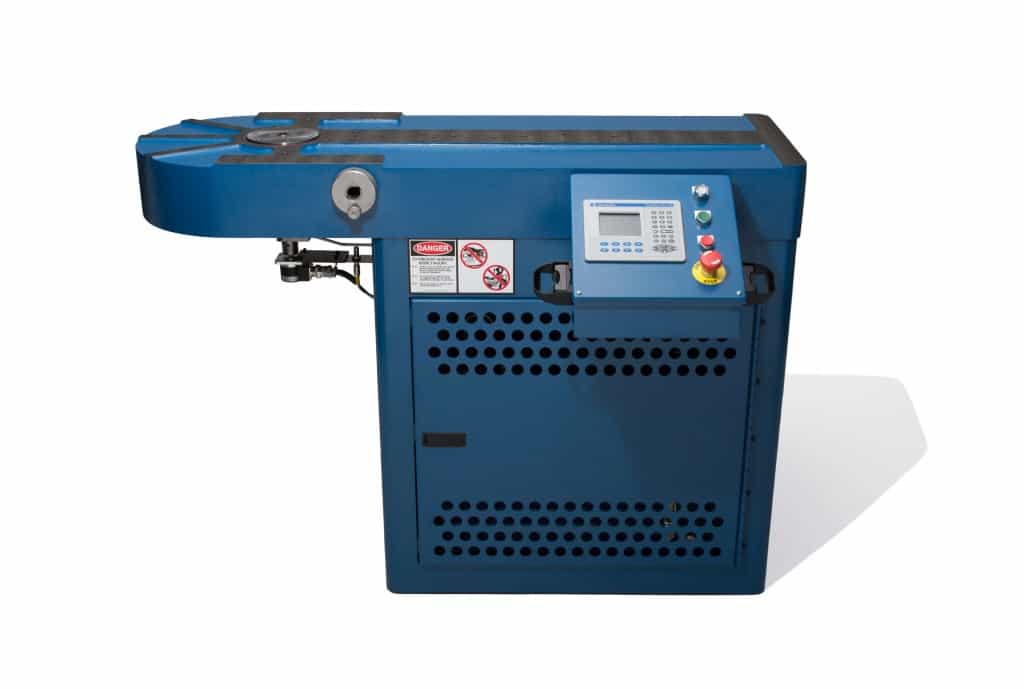 Diacro 6 - 8 NEW PIPE, TUBE & BAR BENDERS
Price on Request
Make:

Diacro
Model:

6 - 8
Year:

NEW
Ref #:

148568
Or call us for a quote at (973) 497-7500 or send us an email at rl@machineryvalues.com
---
NEW DIACRO HYDRAULIC OPERATED POWER BENDER
MODEL: #6 - #8 MADE IN THE USA
The Di-Acro Power Bender is ideal for producing consistent, quality bends in tubing, pipe, and solid materials. Increase your productivity and versatility by tooling up for a wide variety of bending applications. Basic to the Power Bender is a driving spur pinion gear on which either the No. 6 or the No. 8 Head Assembly can be setup (see 'Choosing a Tooling Head Assembly' under Tooling Options).
Actuated by a large 4″ cylinder, produces 3,500 ft-lbs
Self-contained hydraulic power unit has a large 10 gallon reservoir which provides additional cooling
Powered by a quiet and efficient piston pump
PLC-controlled bending improves reliability, repeatability, and reduces setup time.
The control package includes an ergonomically positioned two-hand safety switch for added operator safety
Operates in manual or automatic mode
Digital displays of "real-time" bend angle and parts counter are standard
Desired bend angles are easily inputted with keypad entry
* All electrical components are within UL compliance
STANDARD EQUIPMENT:
MODEL 6 HEAD ASSEMBLY –
Hanger (Quik-Lok Clamp) assembly
Rotating arm assembly
Roller assembly
Center pin
Holding pin
6 Head Assembly – View Here
6 Head Assembly Close Up – View Here
MODEL 8 HEAD ASSEMBLY –
Forming nose assembly
Three (3) locking pin assemblies
Center pin
Holding pin
8 Head Assembly – View Here
8 Head Assembly Close Up – View Here
8 Head Assembly With Gauge – View Here
PLC SOFTWARE UPGRADE – NOW STANDARD ON ALL UNITS!
Designed for sequential bending of up to four (4) different angles
Up to 75 'recipes' can be saved and easily retrieved
SPECIFICATIONS:
NO. 6 & NO. 8 TOOLING HEAD
MAXIMUM RADIUS CAPACITY: 9" (229mm)
MAXIMUM DEGREE OF BEND: 280°
HYDRAULIC PRESSURE: 1,300 PSI
MOTOR: 3 HP
WIRING: 208V, 230V OR 470V / 3PHASE/ 60 HZ
TORQUE: 3,500 FT - LBS (4745 JOULES)
MACHINE SHIPPING WEIGHT: 1600 LBS (725 KG)
CHOOSING A TOOLING HEAD ASSEMBLY:
By purchasing the No. 6 Head Assembly for tube bending, you will be able to bend tubing and pipe to 180°. The No. 8 Head Assembly is designed to bend solid stock up to 360°.
6 HEAD ASSEMBLY – setup with hanger (Quik-Lok Clamp) assembly and roller assembly for tube and pipe bending.
8 HEAD ASSEMBLY – setup with a large mounting plate and forming nose for forming solid bar and flat stock.
Please review the below tooling guidance for more information on standard accessories and tooling.
---
DISCLAIMER: The information presented in the write ups and the photographic representations of the equipment are believed to be accurate at the time the pages are created. The information presented on the web site should not be used for formal quotation. Price and information presented in the write ups on the web site are subject to change without notice. Machinery Values claims no responsibility for inaccuracies of the information presented on the pages of this website. Please contact one of our sales representatives if you require more information or a current formal quotation.
We're here to help
Looking for a specific machine?
Address
401 Supor Blvd.
Harrison, NJ 07029
Phone
Voice: (973) 497-7500
Fax: (973) 497-7501
Email
sales@machineryvalues.com
Address 401 Supor Blvd.
Harrison, NJ 07029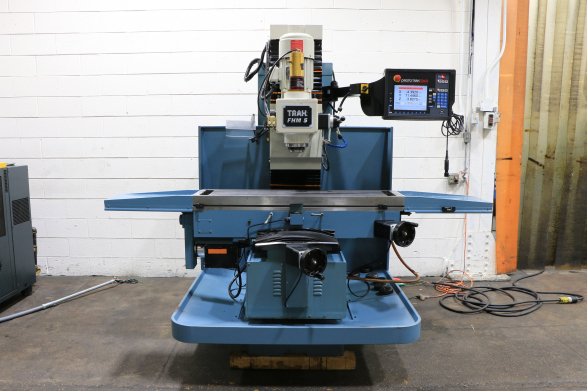 Subscribe to Receive our Most up to Date Machinery Listings
For our latest machines and inventory, sign up to receive our weekly email to be first to bid on a machine.