 Knuth Basic Plus Mechanics Lathe NEW LATHES
Price on Request
Make:

Knuth
Model:

Basic Plus Mechanics Lathe
Year:
Ref #:

157491
Or call us for a quote at (973) 497-7500 or send us an email at toolroom@machineryvalues.com
---
BASIC PLUS MECHANICS LATHE
*** 5 Year Warranty ***
Cast-iron bed, heavily ribbed

Hardened and ground headstocks gears

Induction-hardened and precision-ground box ways

Gap bridge

Headstock with Camlock D1-4" mount, bore diam. 1.5",

run in 2 adjustable tapered roller bearings

Adjustable headstock bearing

Tailstock can be moved ± 0.4" mm for taper turning

Guides are adjustable via tapered gibs

Reversing gear reversing gearbox for changing the feed direction

3-axis position indicator

More accuracy

Lower error rate

Increased productivity

Resulting in valuable time savings

For increased productivity

Easy to read display

Operator-specific features

Convenient keyboard layout

Resolution: 0.0004 / 0.0002"

Default coordinates

Axis position is maintained when display is turned off

Hole circle pattern calculation

Calculator function

Storage for 10 tools

Radius / diameter toggle

Mm/inch conversion

Easy expansion and maintenance-free operation

Display for top (Z0) and box way slide (Z1) both separate

and in differential/cumulative mode for lathes
WORKING ARE:
Center width: 31.89 in
Turning diameter over bed: 12 in
Turning diameter over support: 7 in
Turning diameter over gap bridge: 17 in
Travel Z1-axis: 4 in
Bed width: 7 in
Swing range of top slide: ± 60°
TRAVELS:
Travel X-axis: 7 in
HEADSTOCK:
Sspindle Speed (9) 60 - 1550rpm
Spindle bore 1 in
Spindle mount: Camlock D1-4
Spimdle taper: MK 5
FEED:
Feed X-axis: 0 - 0.01 in/R
Feed Z-axis: 0 - 0.05 in/R
TAPPING:
Tapping, metric: (26) 0.02-0.3 in
Tapping, whithworth: (34) 4-56 TPI
TAILSTOCK:
Tailstock quill diameter: 1 in
Tailstock taper: MK 3
Tailstock quill stroke: 4 in
Tailstock traverse adjustment: ± 0.5 in
DRIVE CAPACITY:
Motor rating main drive: 1.5 Hp
MEASURES AND WEIGHTS:
Overall dimensions: (Length x Width x Height): 62.99x29.53x50 in
Weight: 1,144 lbs
STANDARD EQUIPMENT:
3-axis position indicator
3-jaw chuck Ø 6"
4-jaw face platechuck Ø 8" (not for Basic 180V)
face plate Ø 10"
quick change tool holder WAD 1675
quick change tool holder head WA
steady and follow rest
chip tray
includes fixed splash guard (wall)
chuck guard
base
change gears
reducing sleeves
dead center
thread gauge
operating tools
operator manual
VIDEO:
---
DISCLAIMER: The information presented in the write ups and the photographic representations of the equipment are believed to be accurate at the time the pages are created. The information presented on the web site should not be used for formal quotation. Price and information presented in the write ups on the web site are subject to change without notice. Machinery Values claims no responsibility for inaccuracies of the information presented on the pages of this website. Please contact one of our sales representatives if you require more information or a current formal quotation.
We're here to help
Looking for a specific machine?
Address
401 Supor Blvd.
Harrison, NJ 07029
Phone
Voice: (973) 497-7500
Fax: (973) 497-7501
Email
sales@machineryvalues.com
Address 401 Supor Blvd.
Harrison, NJ 07029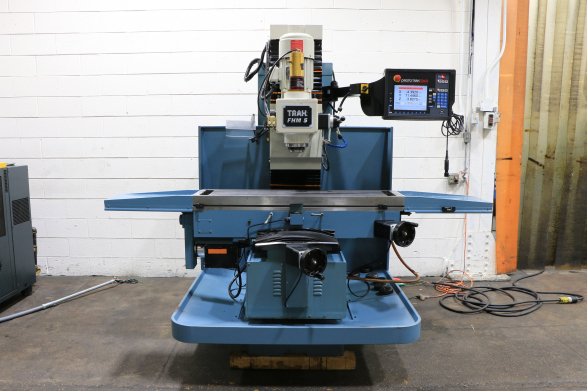 Subscribe to Receive our Most up to Date Machinery Listings
For our latest machines and inventory, sign up to receive our weekly email to be first to bid on a machine.