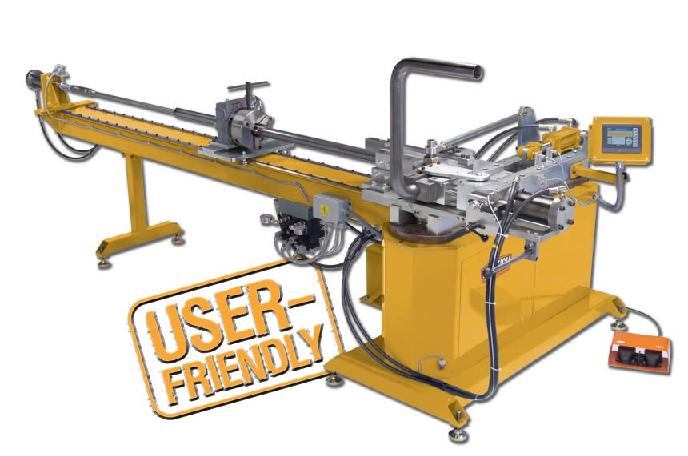 Baileigh MB-350 NEW PIPE, TUBE & BAR BENDERS
Price on Request
Make:

Baileigh
Model:

MB-350
Year:

NEW
Ref #:

150319
Or call us for a quote at (973) 497-7500 or send us an email at rl@machineryvalues.com
---
NEW BAILEIGH MANDREL TUBE BENDER
MODEL: MB-350
FEATURES:
-Computer programmable
-Easy to use touch screen controls
-Programmer holds 140 jobs with 10 bends per job
-Fast, 16-seconds to 180 degrees
-10 foot extraction table
-Rotary positioning carriage with 4 manual stops
-Round mild steel-3" OD x .120" wall
-Round aluminum-3" OD x .188" wall
-Round stainless-3" OD x .065" wall
-Square mild steel-2" x 2" x .188"
-Solid bar mild steel-1.181" OD
SPECIFICATIONS:
Capacities Round (OD):
-Mild Steel: 3.0" x .120"
-Stainless Steel: 3.0" x .065" wall
Square Tube (SS & MS): 2.0" x 2.0" x .120" wall
Min. Practical Material Data: 1"
Max. CLR: 9"
Min. CLR: 1.5 x dia.
Bend Direction: Clockwise
Max. Bend Angle: 200 degrees
Max. Bend Speed: 180 degrees in 16 seconds
Bending HP: 4 hp
Hydraulic HP: 5 hp
Max. Hydraulic Pressure: 3000 psi.
Voltage: 230V, 60 hz., 3-phase
Weight: 4000 lbs.
Mandrel Rod Size: 1" dia. x 1"-8 thread
Index Table Length: 10 ft.
Index Chuck Thru Hole: 2.4"
Tooling not included. Contact us for pricing
---
DISCLAIMER: The information presented in the write ups and the photographic representations of the equipment are believed to be accurate at the time the pages are created. The information presented on the web site should not be used for formal quotation. Price and information presented in the write ups on the web site are subject to change without notice. Machinery Values claims no responsibility for inaccuracies of the information presented on the pages of this website. Please contact one of our sales representatives if you require more information or a current formal quotation.
We're here to help
Looking for a specific machine?
Address
401 Supor Blvd.
Harrison, NJ 07029
Phone
Voice: (973) 497-7500
Fax: (973) 497-7501
Email
sales@machineryvalues.com
Address 401 Supor Blvd.
Harrison, NJ 07029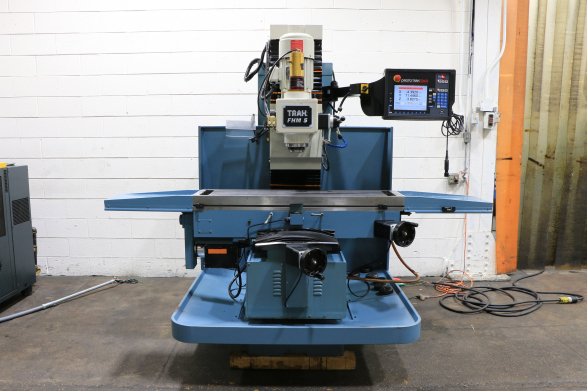 Subscribe to Receive our Most up to Date Machinery Listings
For our latest machines and inventory, sign up to receive our weekly email to be first to bid on a machine.