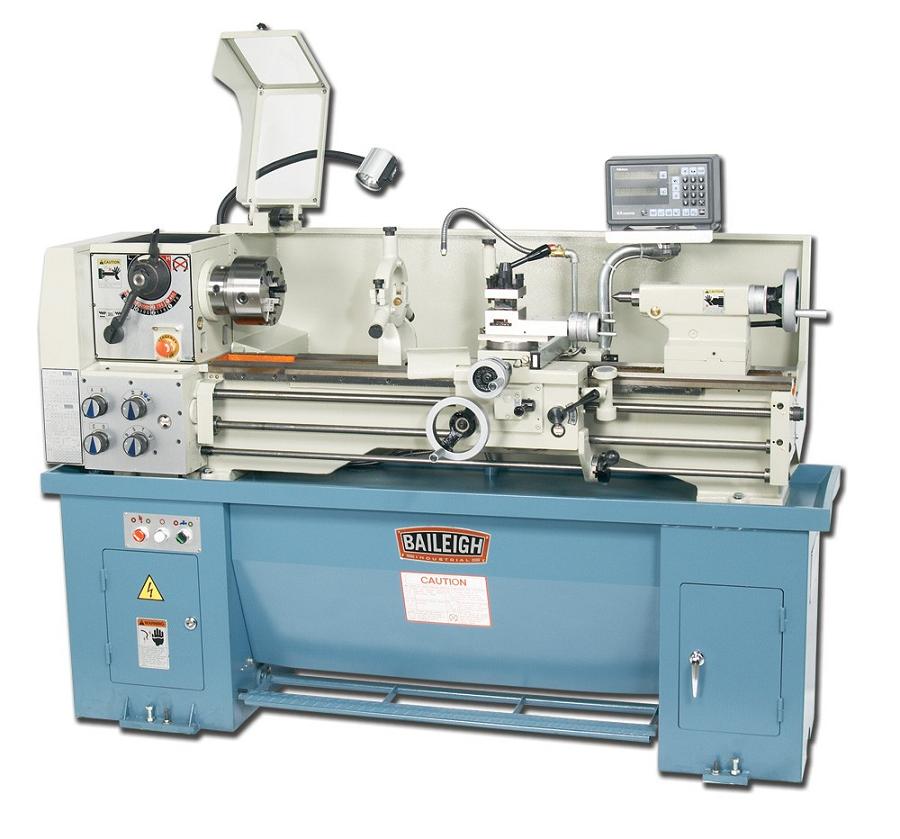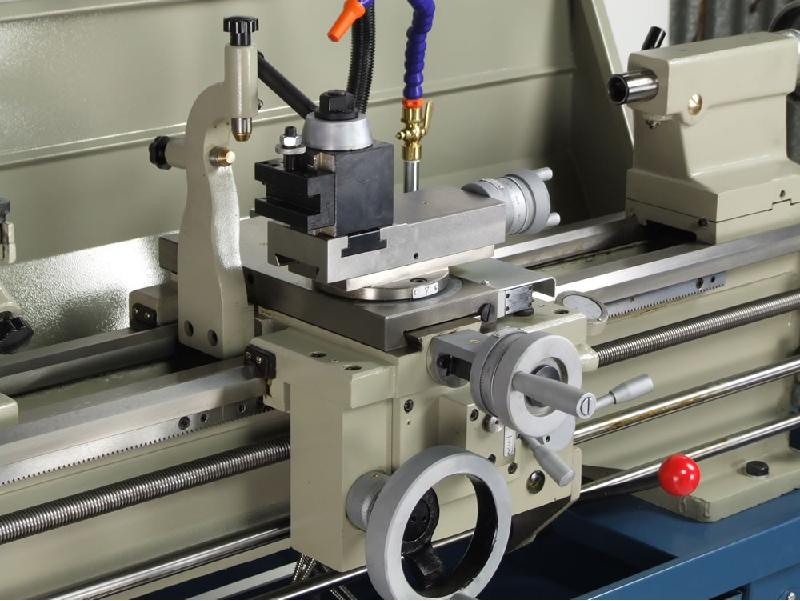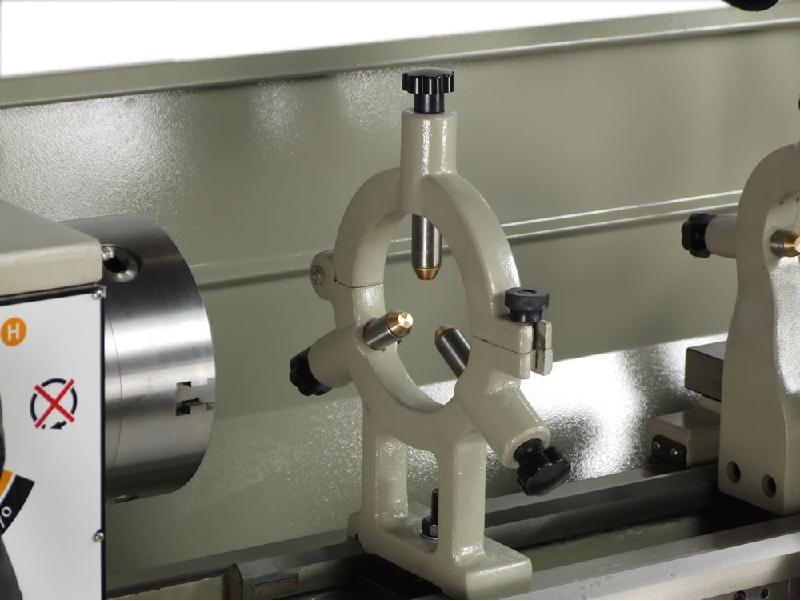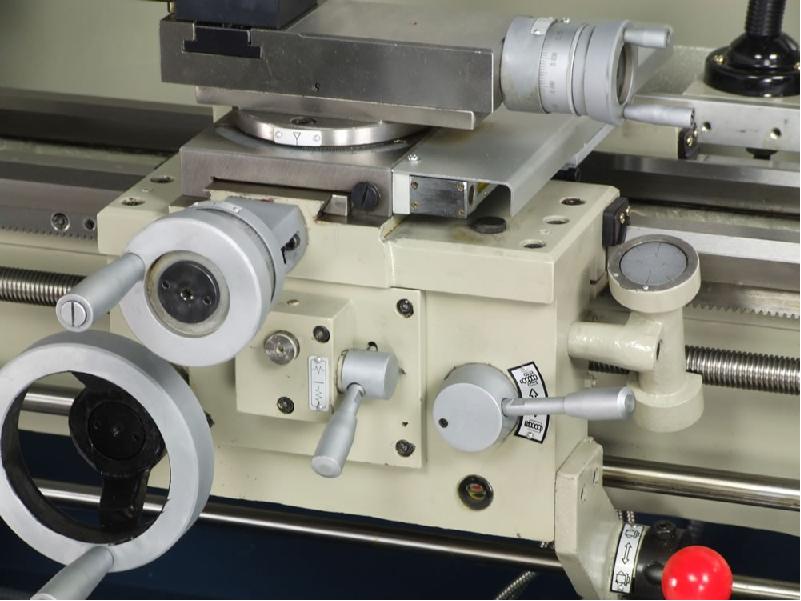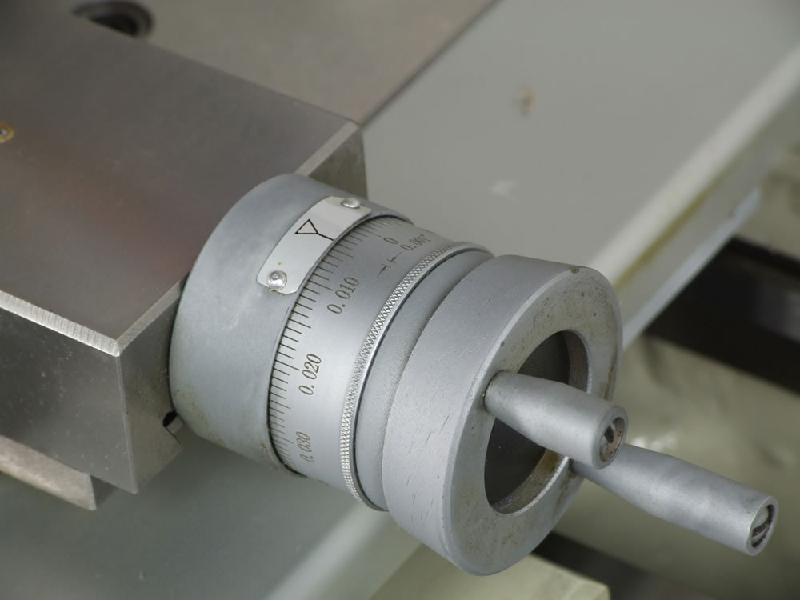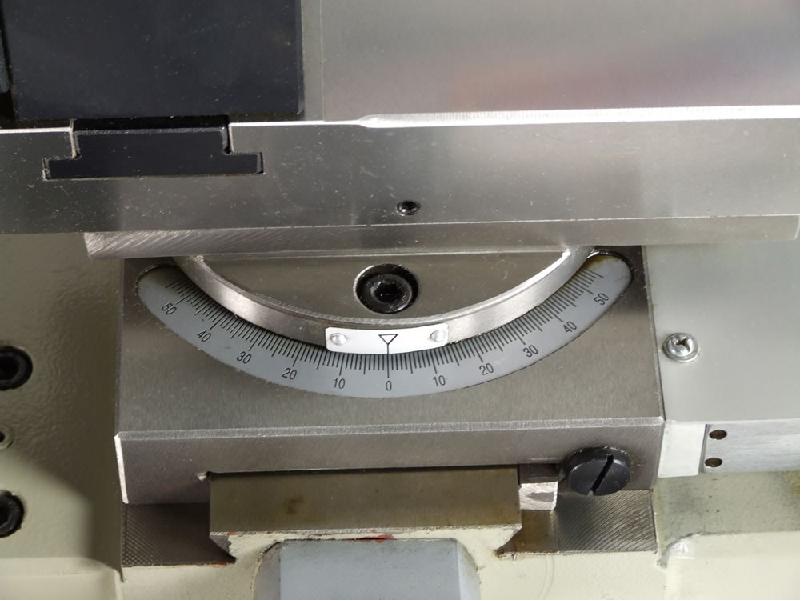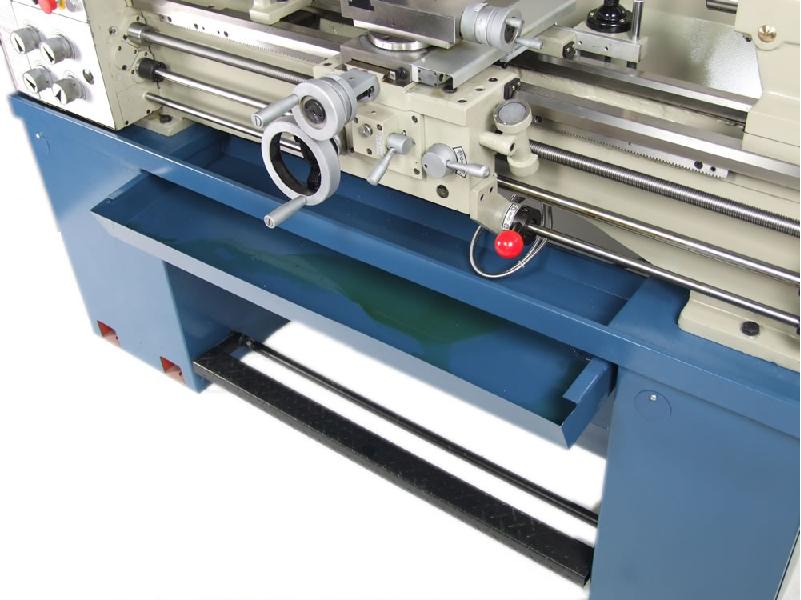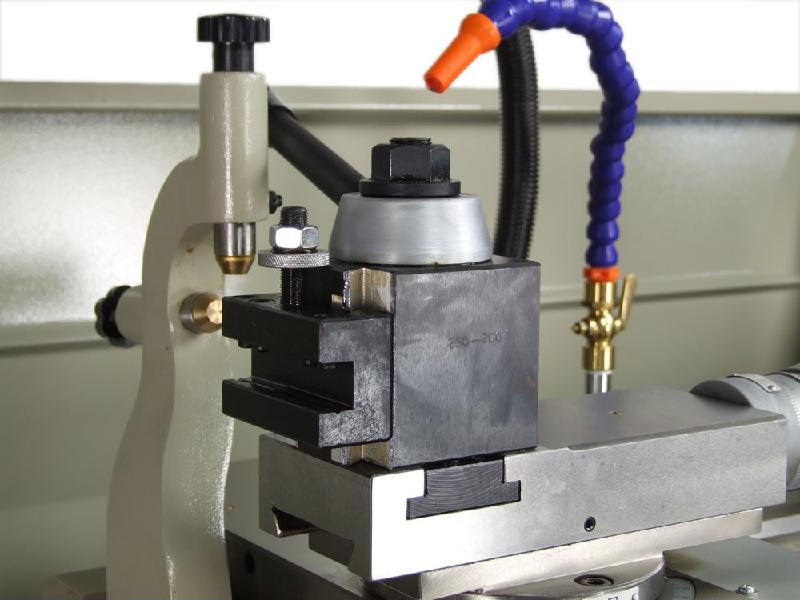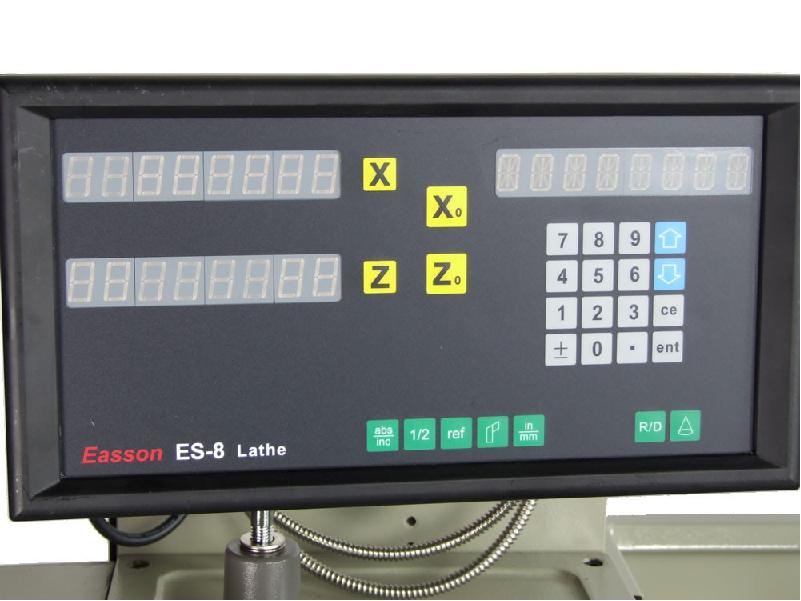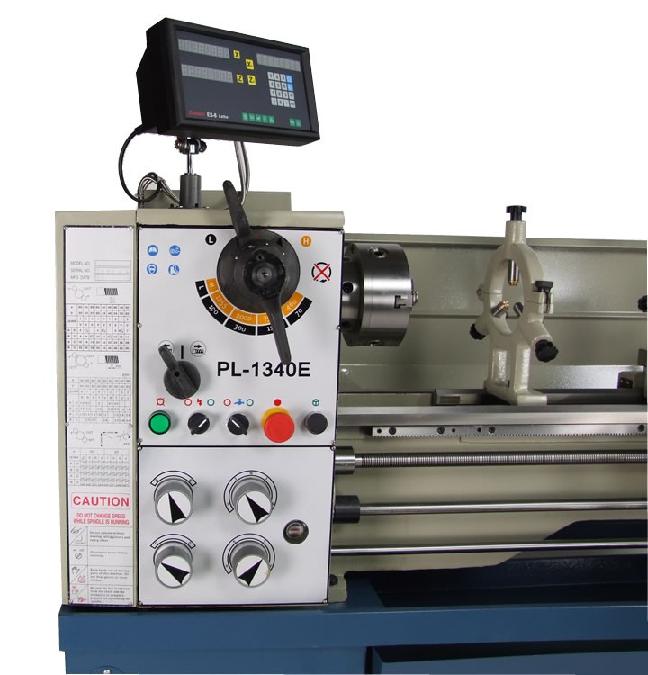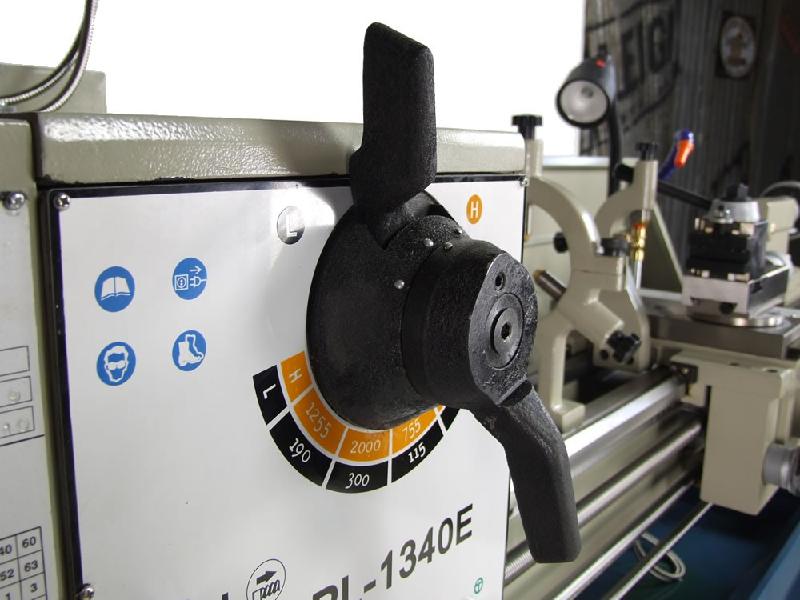 Baileigh PL-1340 NEW LATHES
Price on Request
Make:

Baileigh
Model:

PL-1340
Year:

NEW
Ref #:

151173
Or call us for a quote at (973) 497-7500 or send us an email at toolroom@machineryvalues.com
---
NEW BAILEIGH 220V 1-PHASE 2 HP PRECISION LATHE
MODEL: PL-1340



FEATURES:

13" swing over bed, 40" between centers
Mitutoyo 2-axis DRO-standard
8-step spindle speed
6" three jaw chuck
Integrated coolant system
Headstock chuck guard with micro switch cutout
4-way quick change tool post with guard
220v 1-phase


SPECIFICATIONS:

Swing over bed: 13"
Swing over cross slide: 7.79"
Swing in gap:
Diameter: 18.75"
Length: 4.5"
Center:
Height: 6.5"
Length: 39"
Bed:
Width: 7.375"
Length: 5.125"
Height: 11.41"
Spindle:
Bore: 1.5"
Nose: D1-4"
Taper (nose): Morse #5
Taper (sleeve): Morse #3
Speeds:
Number: 8
Range: 70-2000 rpm
Cross slide:
Width: 4.625"
Travel: 6.29"
Compound rest:
Width: 3"
Travel: 2.68"
Lead screw:
Diameter: .875"
Thread: 8 T.P.I.
Feed rod: .75 dia.
Cutting tool (max. section): .625" x .625"
Threads:
Imperial (qty/type): 31/4-56 T.P.I.
Metric (qty/type): 26/.4-7 mm pitch
Diametrical (qty/type): 32/8-120 D.P.
Module (qty/type): 21/.2-3 M.P.
Longitudinal feeds:
Imperial (qty/type): 32/.0020"-.5480"/rev
Metric (qty/type): 32/.033-13.92 mm/rev
Cross feeds:
Imperial (qty/speed): 32/.0007"-.0187"/rev
Metric (qty/speed): 32/.018-.475 mm/rev
Tailstock:
Diameter: 1.65"
Travel: 4.5"
Taper: Morse #3
Set over: +/- .375"
Motor coolant: 1/8 hp
Motor main: 2 hp
Power requirement: 220v/1-phase
Shipping dimensions (LxWxH): 79" x 33" x 59"
Shipping weight: 1,628 lbs.



---
DISCLAIMER: The information presented in the write ups and the photographic representations of the equipment are believed to be accurate at the time the pages are created. The information presented on the web site should not be used for formal quotation. Price and information presented in the write ups on the web site are subject to change without notice. Machinery Values claims no responsibility for inaccuracies of the information presented on the pages of this website. Please contact one of our sales representatives if you require more information or a current formal quotation.
We're here to help
Looking for a specific machine?
Address
401 Supor Blvd.
Harrison, NJ 07029
Phone
Voice: (973) 497-7500
Fax: (973) 497-7501
Email
sales@machineryvalues.com
Address 401 Supor Blvd.
Harrison, NJ 07029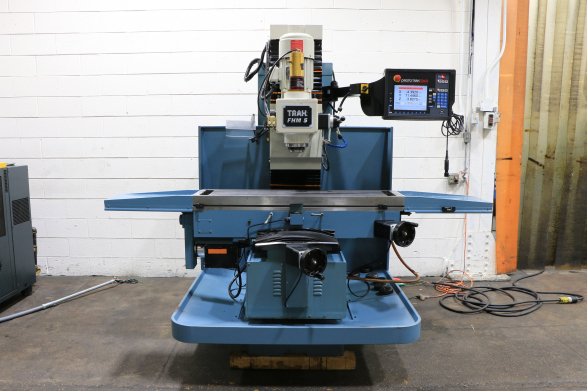 Subscribe to Receive our Most up to Date Machinery Listings
For our latest machines and inventory, sign up to receive our weekly email to be first to bid on a machine.