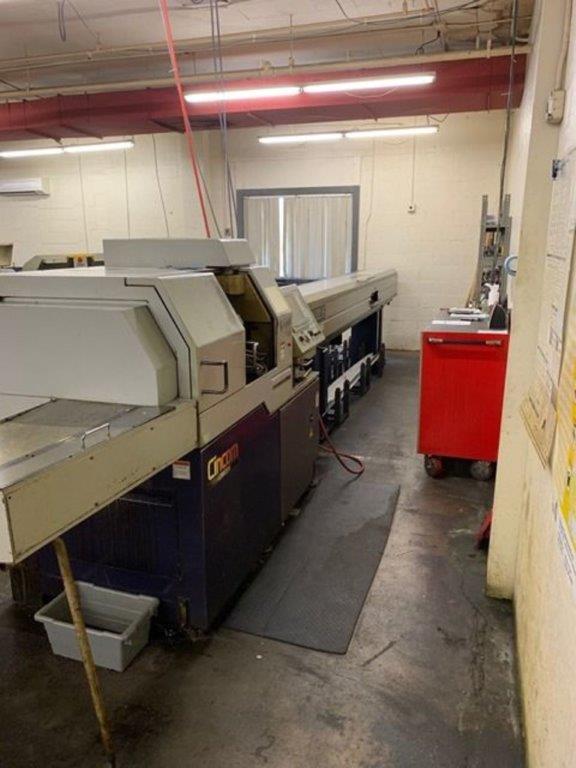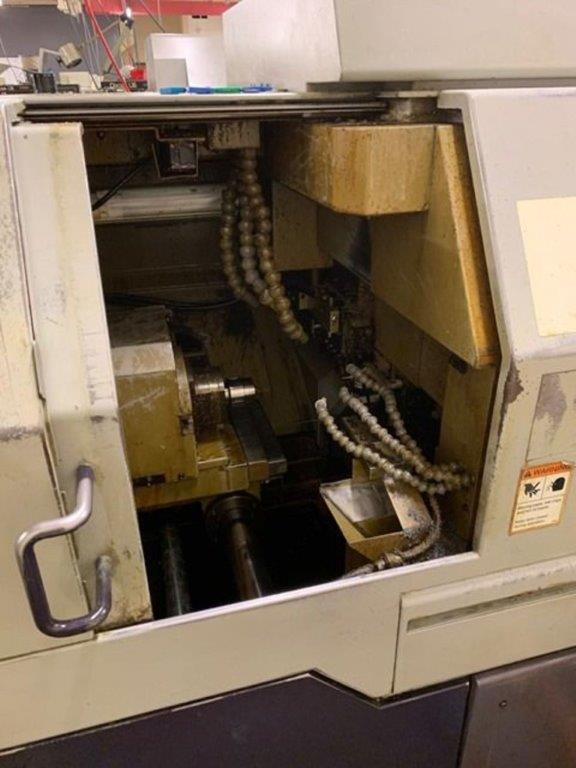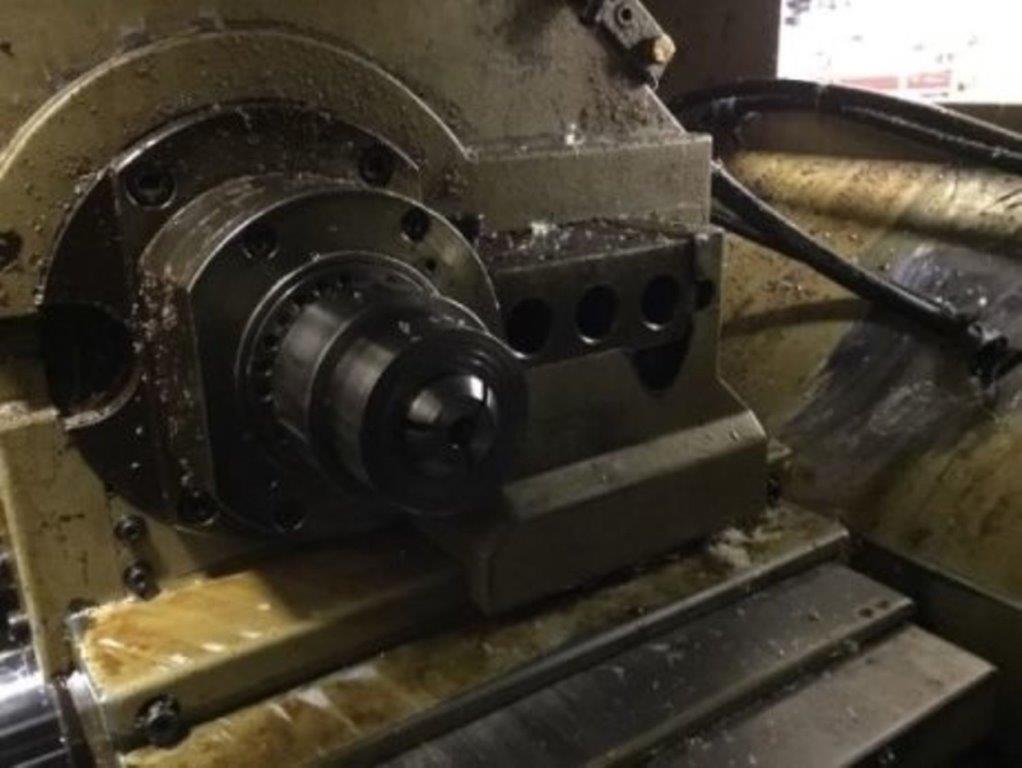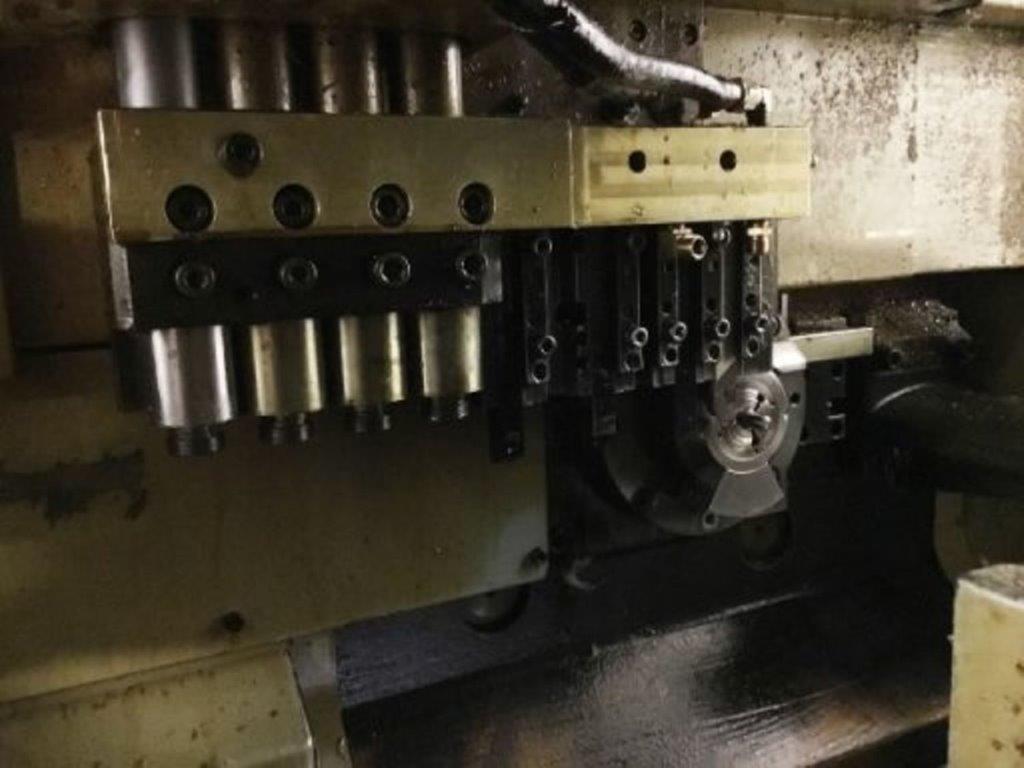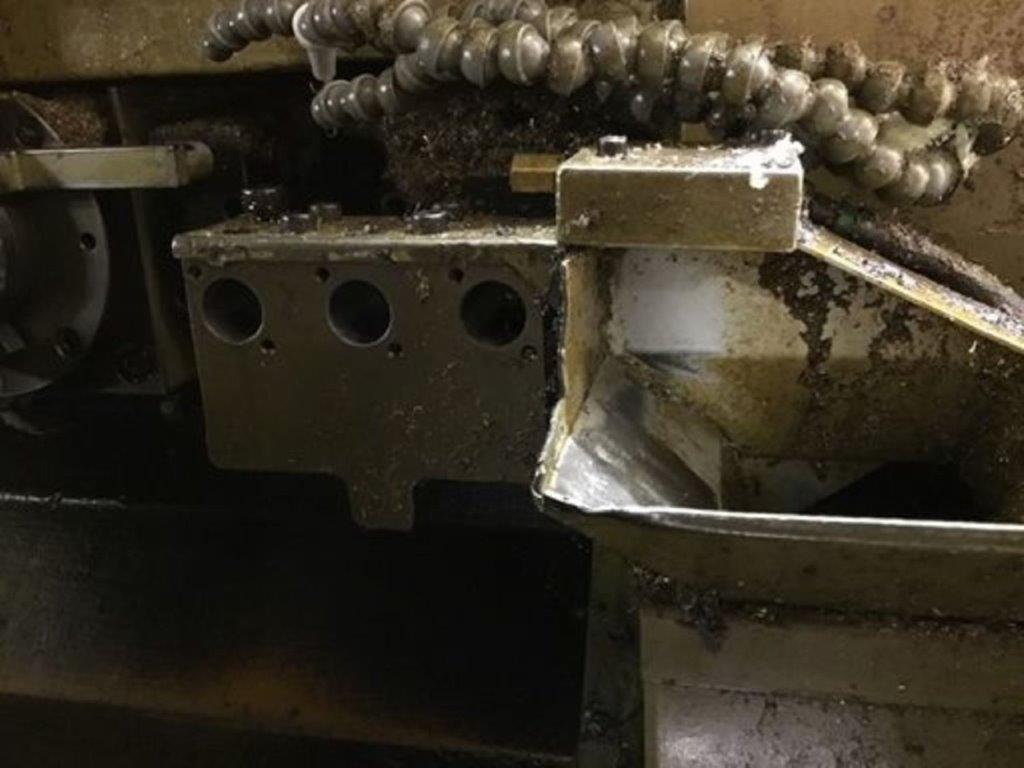 Citizen L-20 Type VII CNC SWISS TYPE MULTI-AXIS LATHES
Price on Request
Make:

Citizen
Model:

L-20 Type VII
Year:

2001
Ref #:

160815
Or call us for a quote at (973) 497-7500 or send us an email at automatics@machineryvalues.com
---
Citizen L(5)20 VII CNC SWISS LATHE
New 2001
Specifications:
Control CNC (WINDOW)
General Specifications per Brochure:
CNC Control: Cincom System L (Windows)
(Mitsubishi 635)
Max. Machining Diameter: 0.812"
Max. Machining Length per one Chuck: 8.1"
Max. Drilling Diameter: up to .394"
Spindle Speed: 200 - 10000 rpm
Main Spindle Indexing: 1 degree (C-axis option)
Back-work:
Max. Chucking Dia. of Pick-off Spindle: .812"
Pick-off Spindle Speed: 200 - 8000 rpm
Pick-off Spindle Motor: 2 hp
Rotary Tool:
Rotary Spindle Speed: 200 - 5000 rpm
Rotary Tool Motor: .5 hp
Number of Tools Mounted: 16
OD / Front ID / Back ID / Live Tools: 6/3/3/4
Power Consumption: 6 Kva
Required Floor Space: 65" x 37"
Approx. Weight: 3900 lbs.
EQUIPPED WITH:
CAV 20L-IS Bar Loader, 12' cap
Full C Axis on Main Spindle
Cool Blaster 4-Line High Pressure Coolant System
---
DISCLAIMER: The information presented in the write ups and the photographic representations of the equipment are believed to be accurate at the time the pages are created. The information presented on the web site should not be used for formal quotation. Price and information presented in the write ups on the web site are subject to change without notice. Machinery Values claims no responsibility for inaccuracies of the information presented on the pages of this website. Please contact one of our sales representatives if you require more information or a current formal quotation.
We're here to help
Looking for a specific machine?
Address
401 Supor Blvd.
Harrison, NJ 07029
Phone
Voice: (973) 497-7500
Fax: (973) 497-7501
Email
sales@machineryvalues.com
Address 401 Supor Blvd.
Harrison, NJ 07029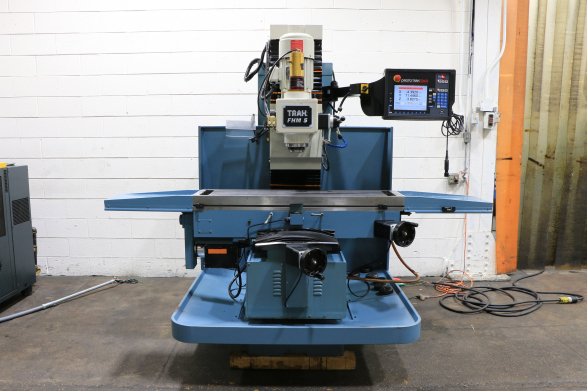 Subscribe to Receive our Most up to Date Machinery Listings
For our latest machines and inventory, sign up to receive our weekly email to be first to bid on a machine.