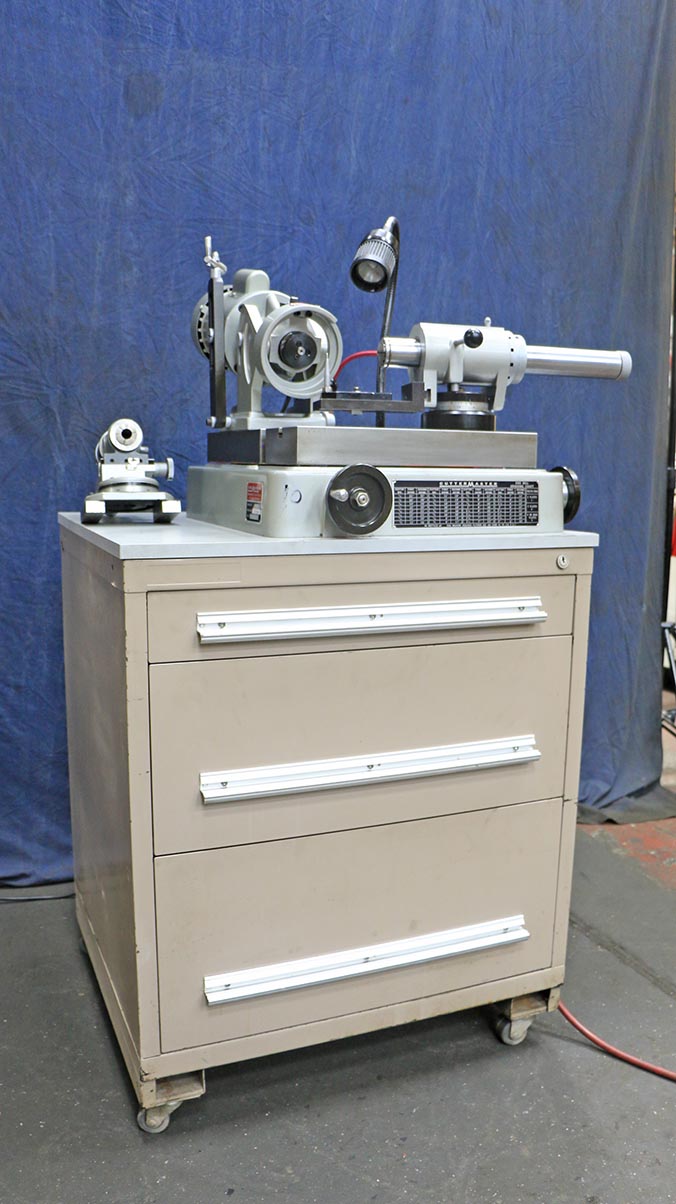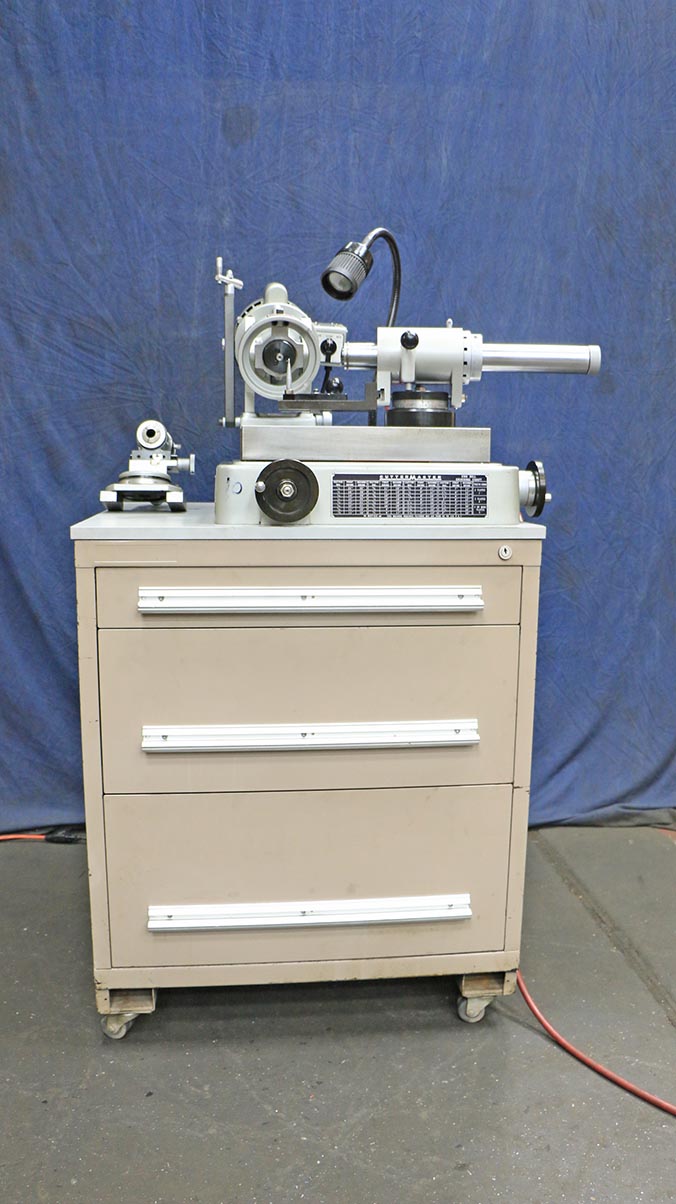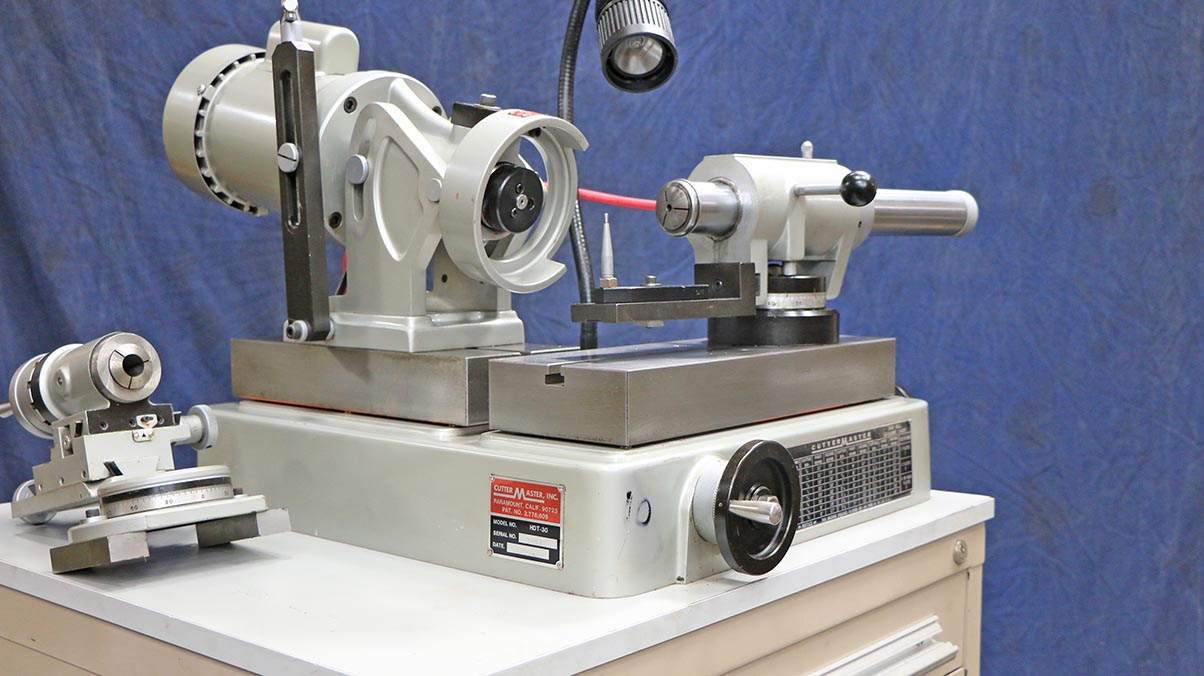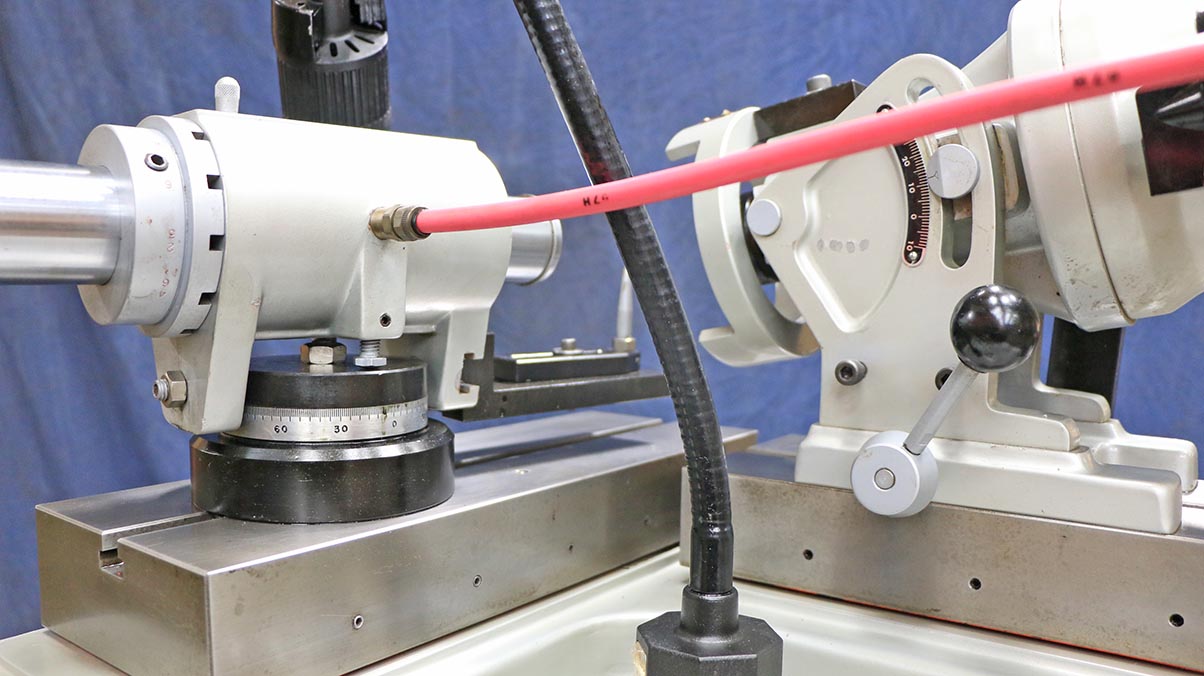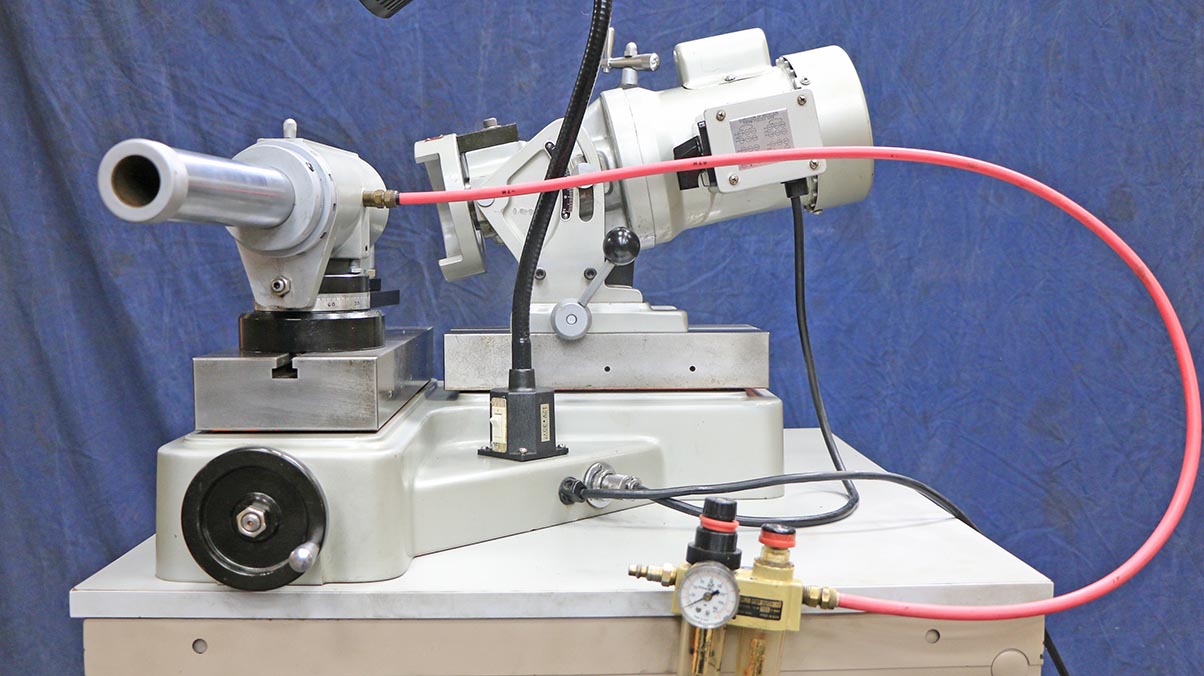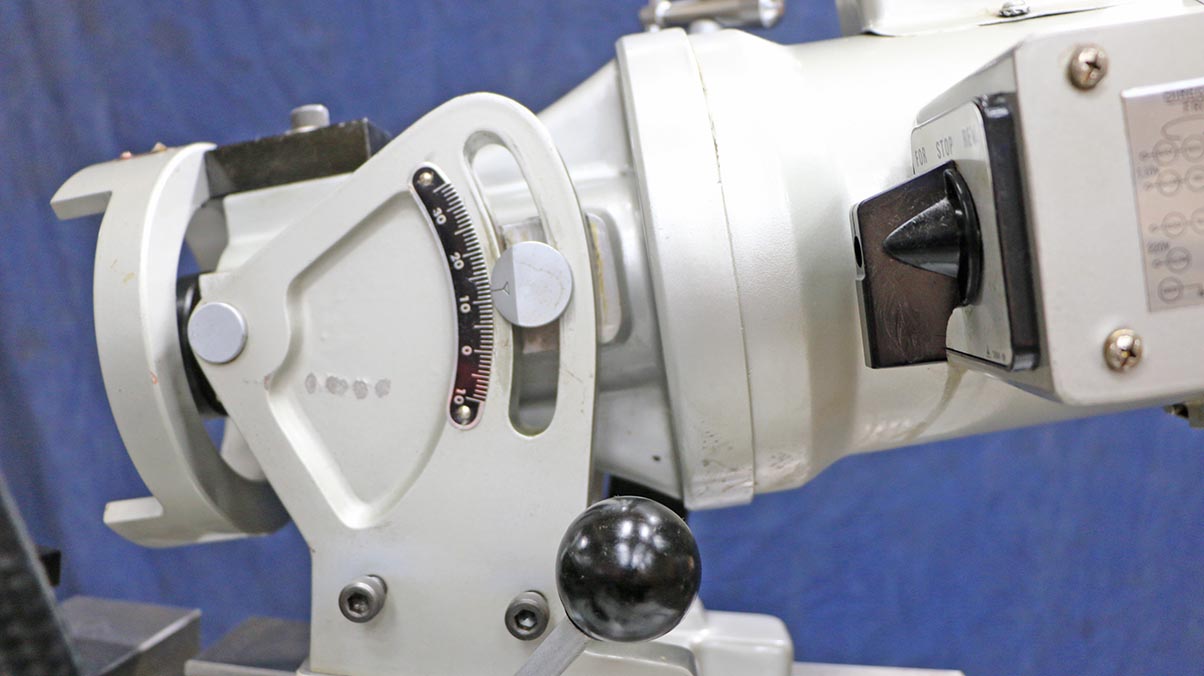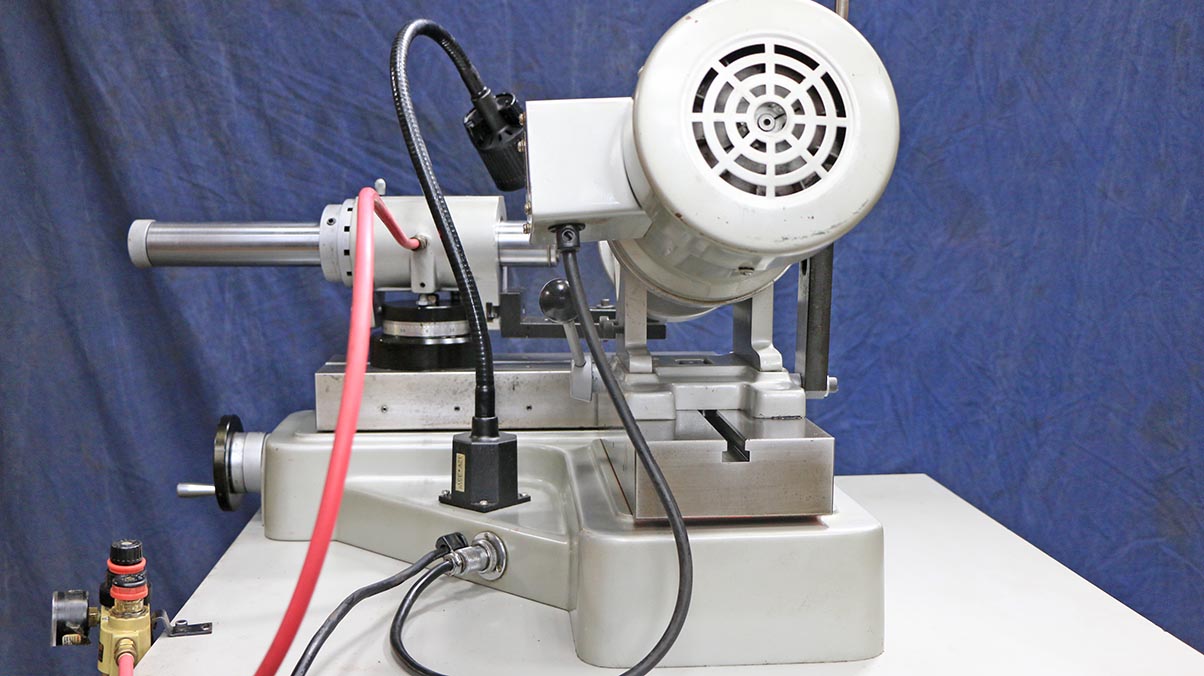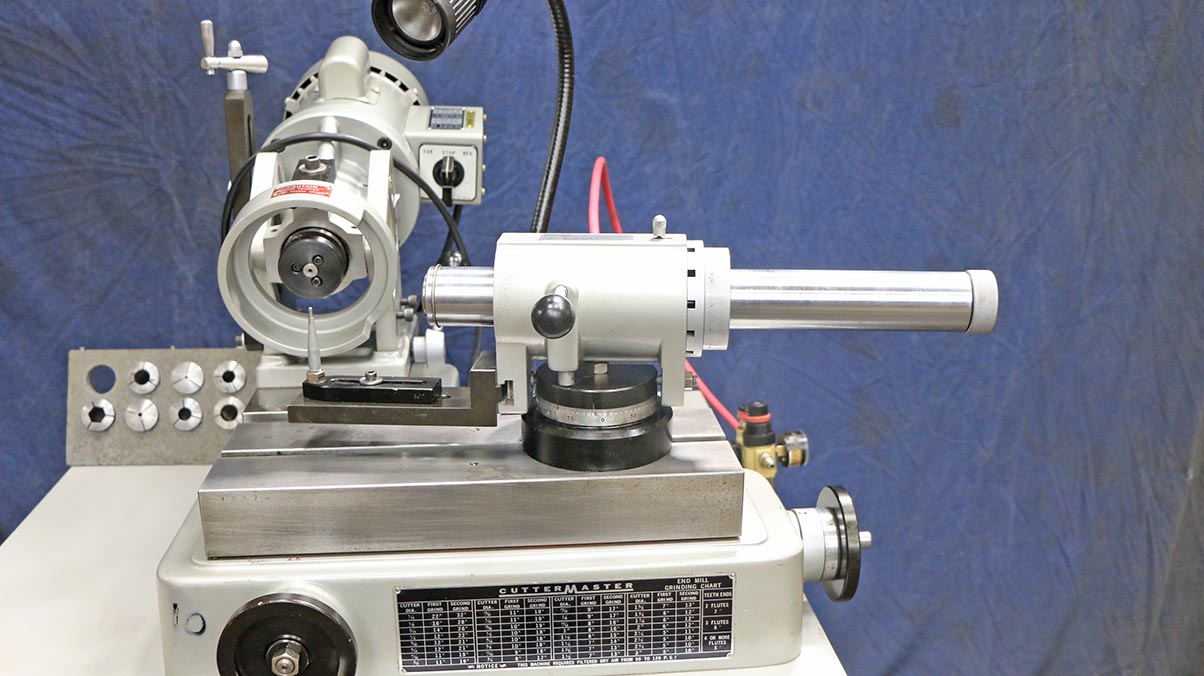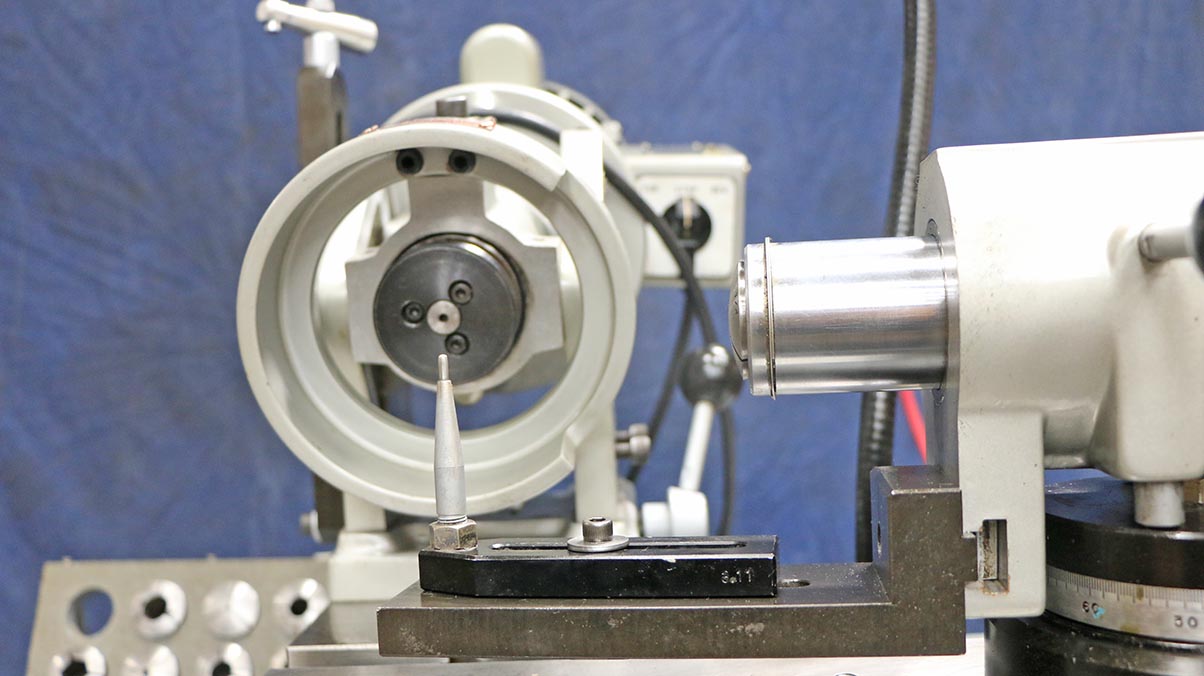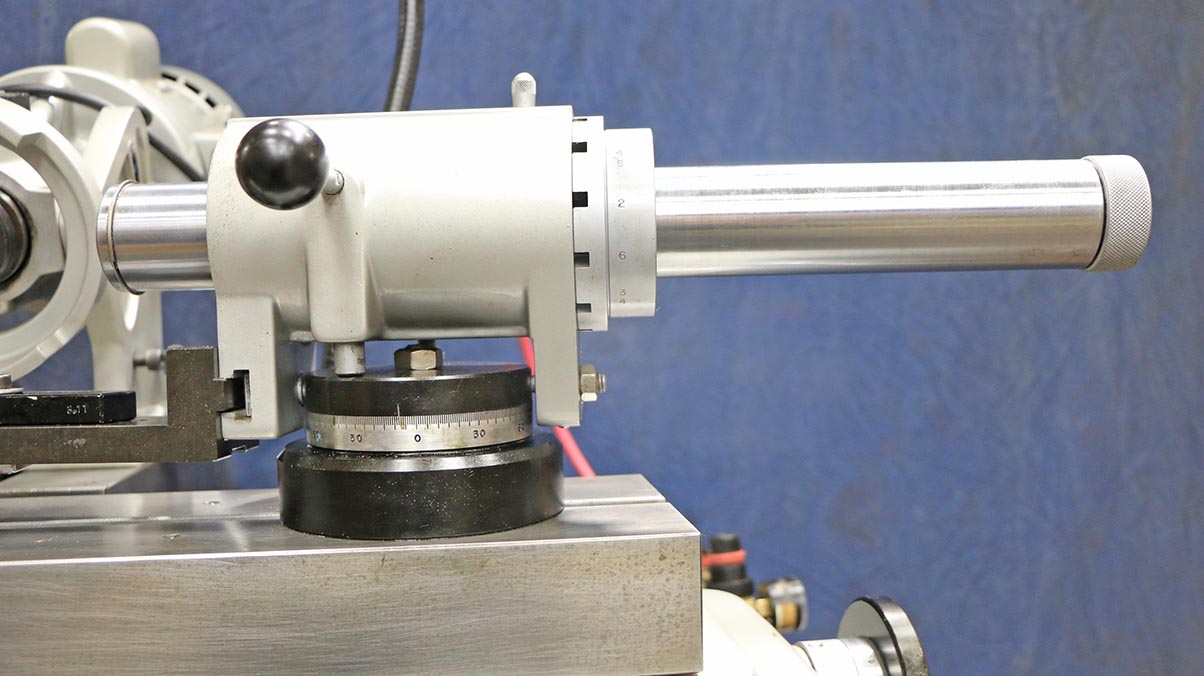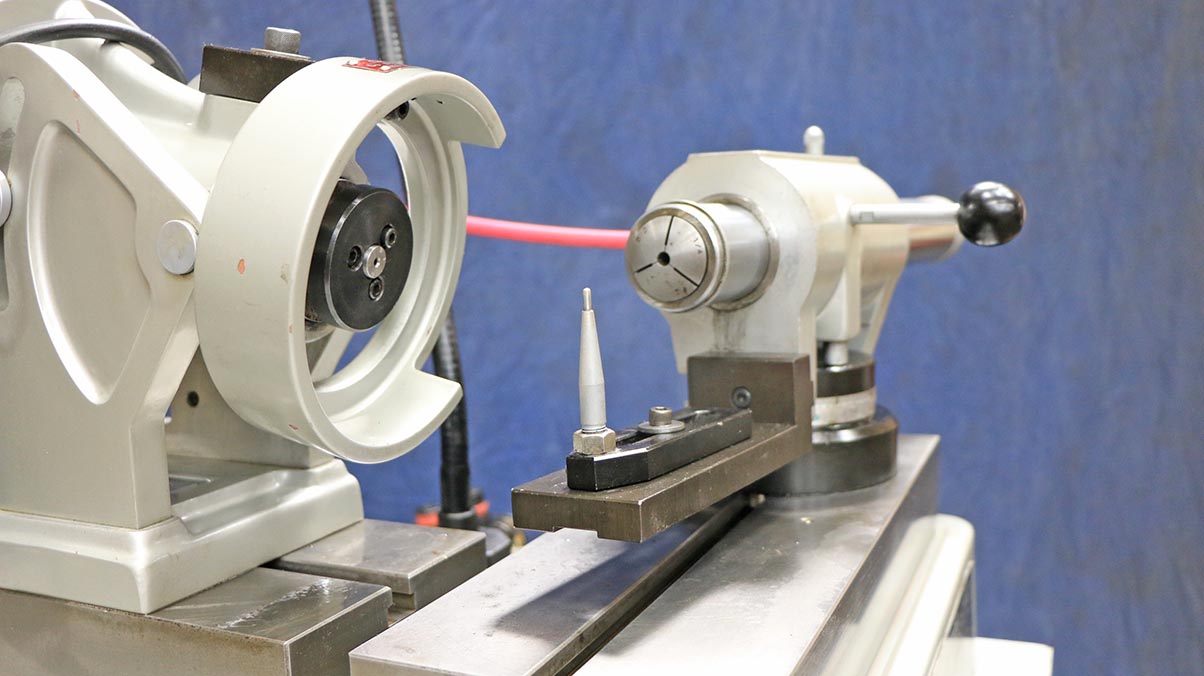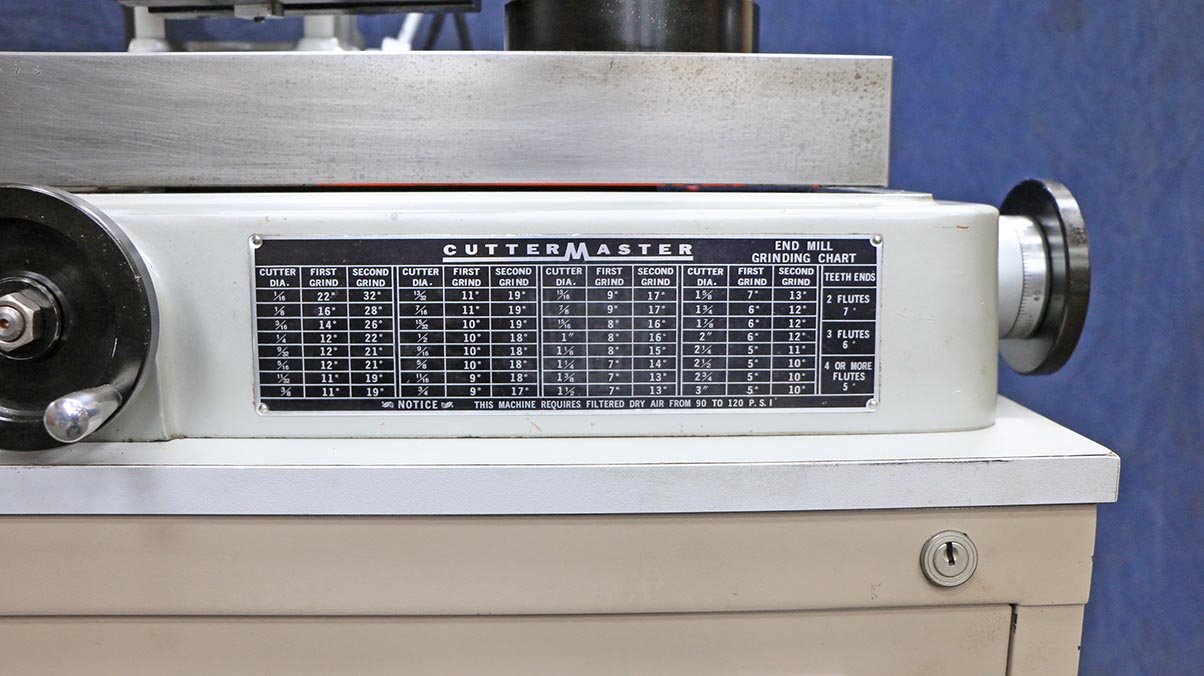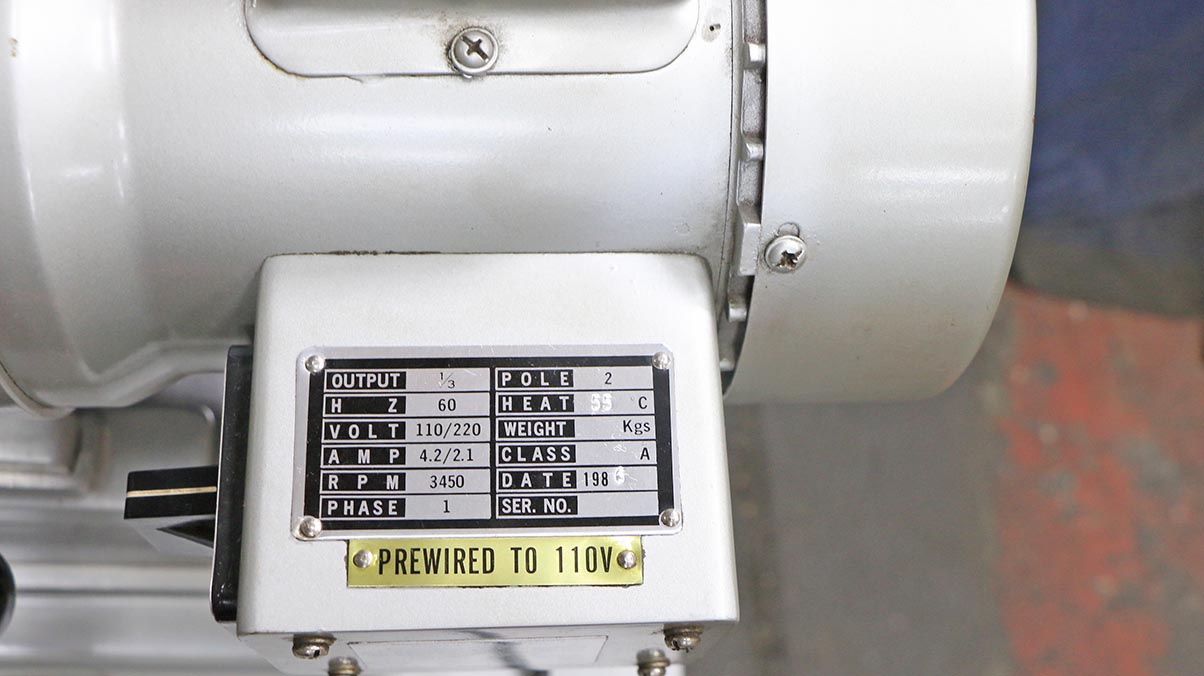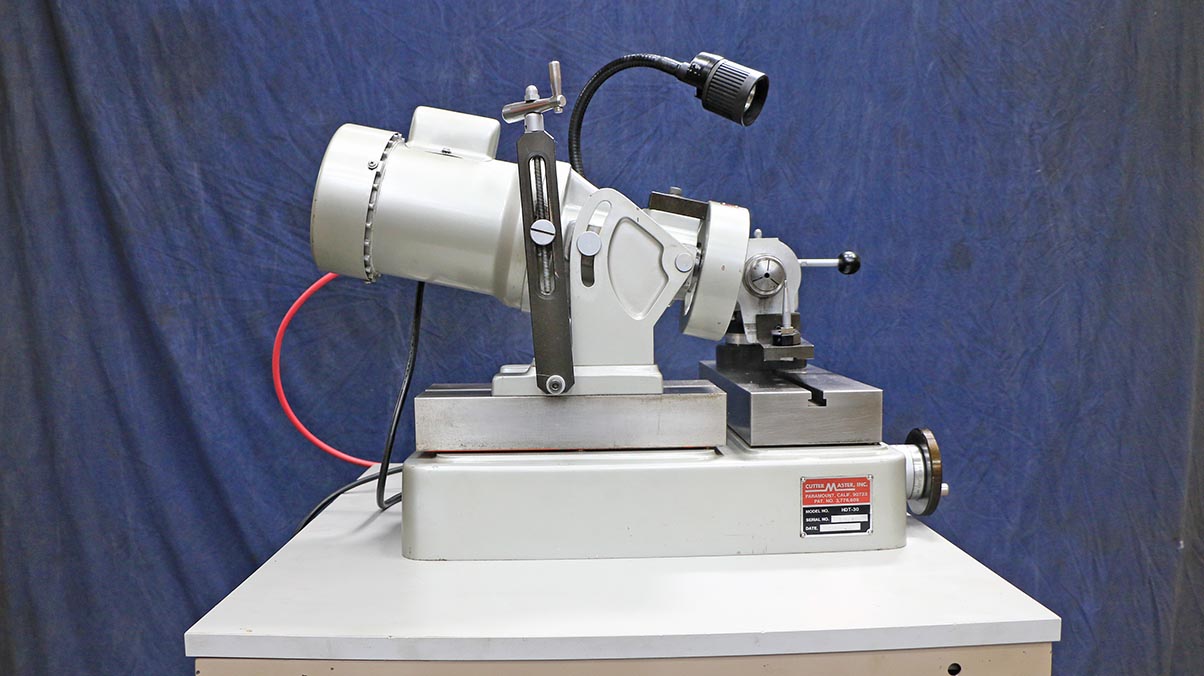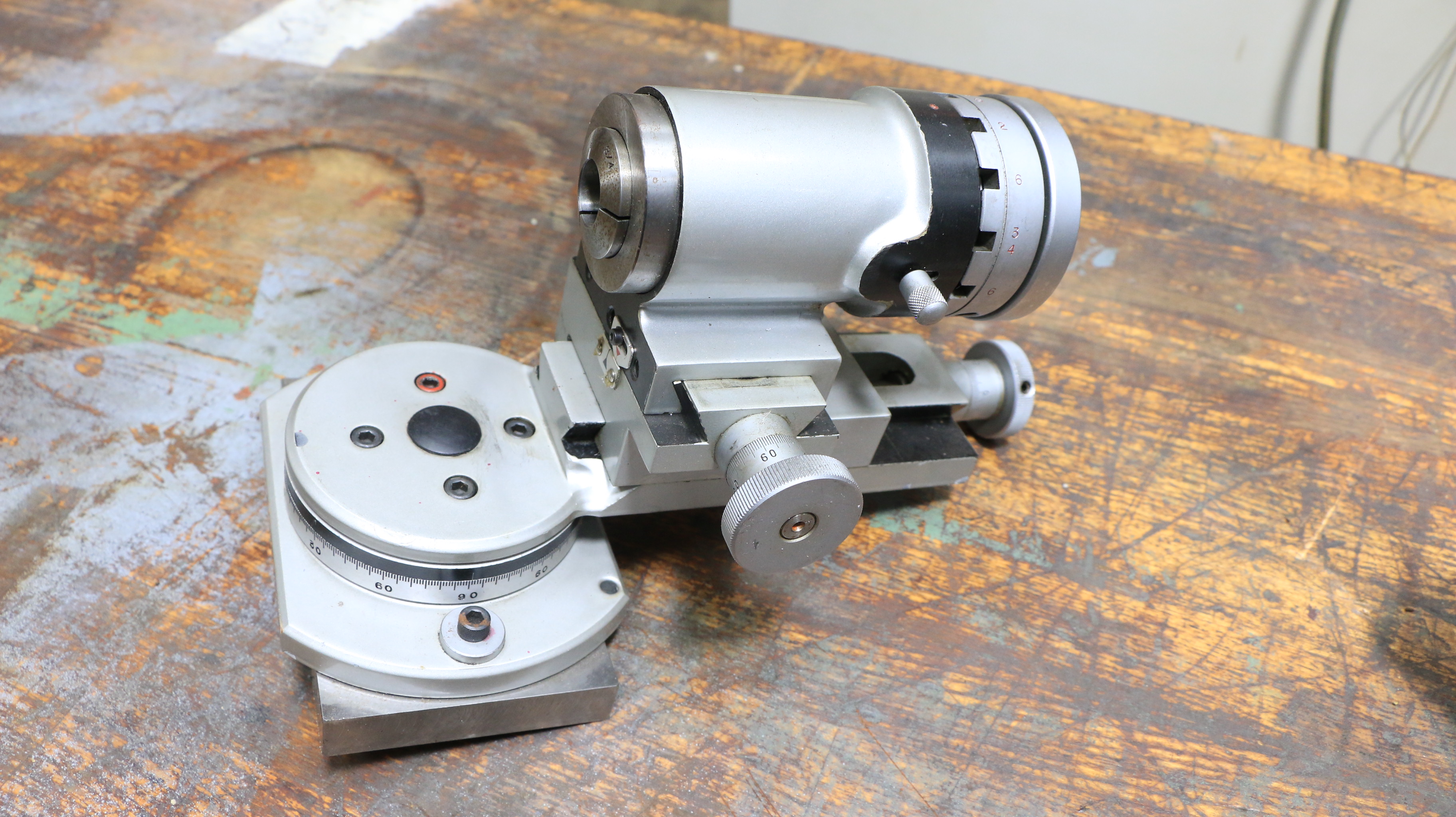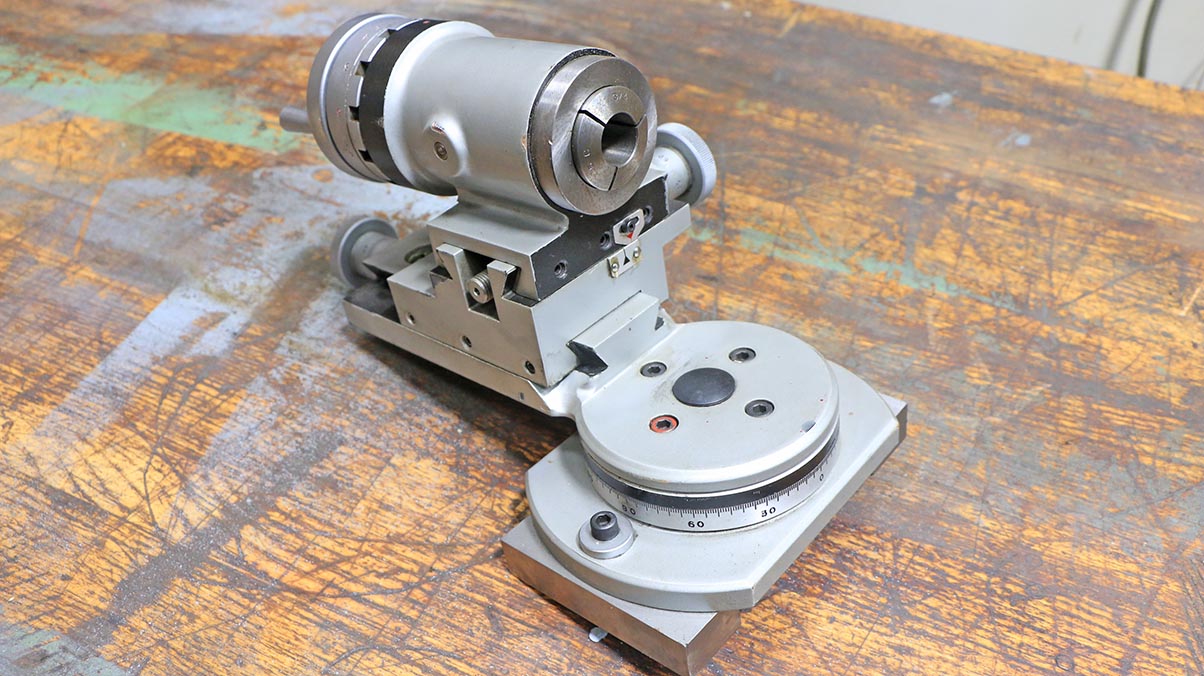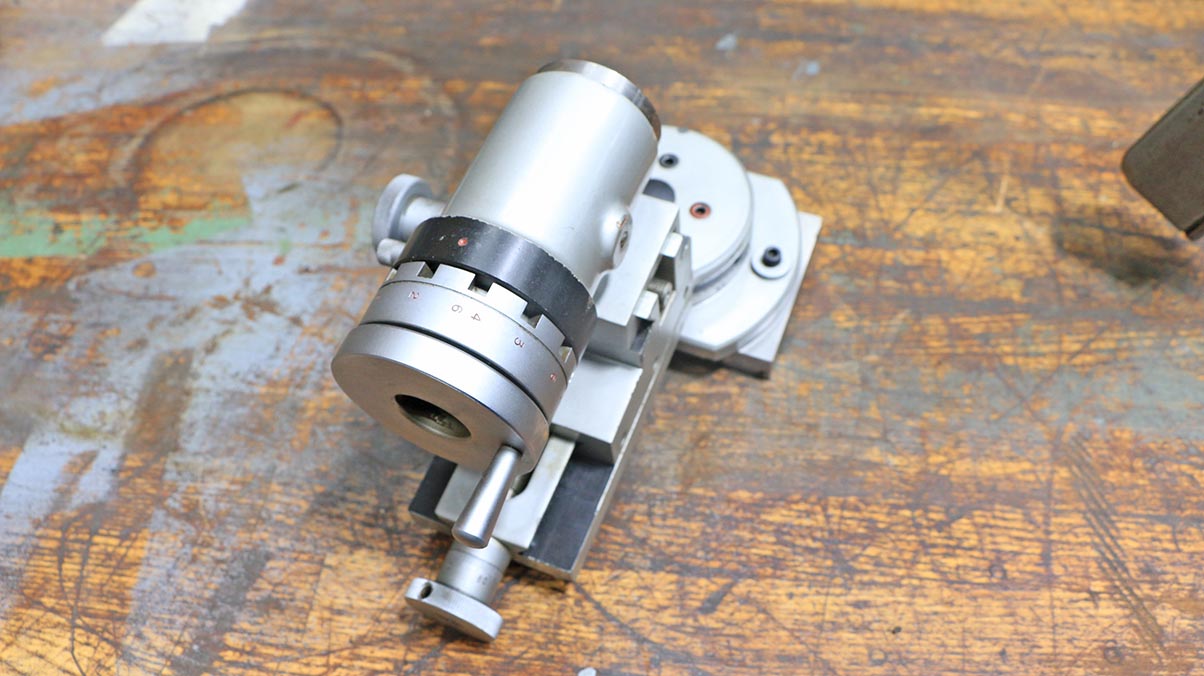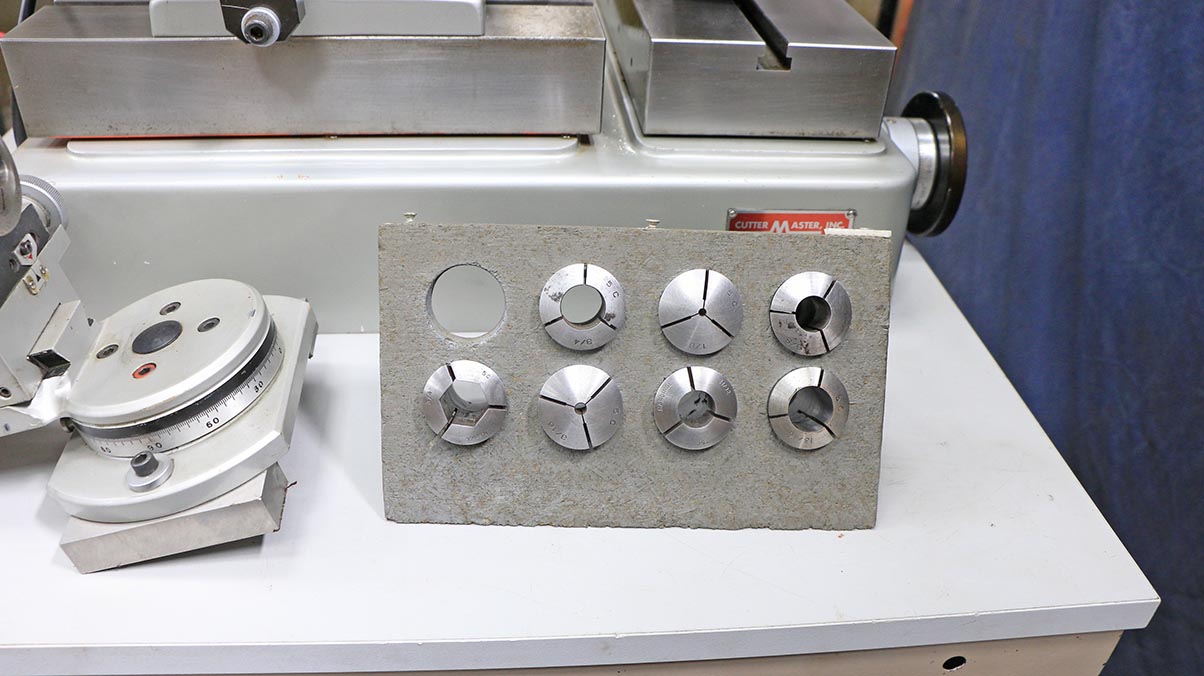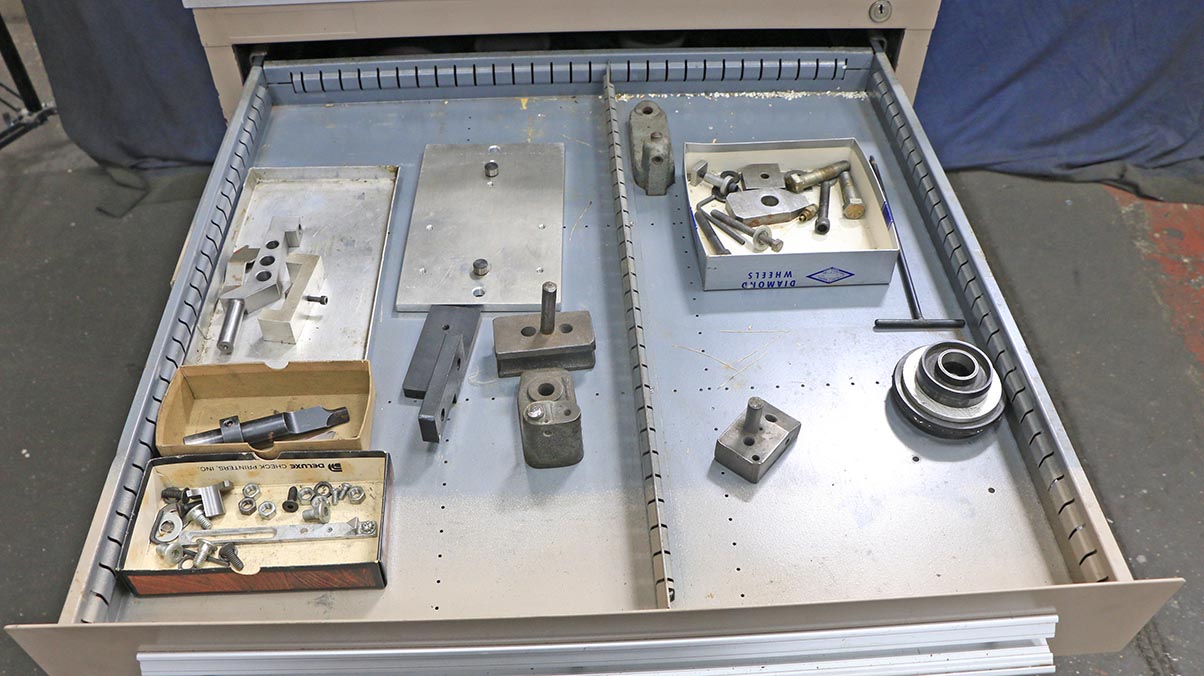 ---
Watch Video:
Cuttermaster HDT-30, AIR-BEARING FIXTURE, 5C COLLET, TOOL & CUTTER GRINDERS
Price on Request
Make:

Cuttermaster
Model:

HDT-30, AIR-BEARING FIXTURE, 5C COLLET,
Year:

1986
Ref #:

160193
Or call us for a quote at (973) 497-7500 or send us an email at grinders@machineryvalues.com
---
"CUTTERMASTER" GRINDER WITH CABINET, AIR-BEARING FIXTURE,
RADIUS GRINDING ATTACHMENT, CABINET AND ALL ACCESSORIES
IN THE ARE CABINET INCLUDED
MODEL: HDT-30 NEW: 1986
THE CUTTERMASTER SHARPENS END MILLS, DRILLS, TAPS,
COUNTERSINKS, RADIUS, ROUGHING END MILLS, LATHE TOOL
BITS AND MUCH MORE, ALL WITH ONE EASY TO USE MACHINE.
GRINDS OD'S AND ENDS OF STANDARD END MILLS IN ONE
SETUP IN MINUTES
EXTREMELY VERSATIVE, AND CAN BE USED FOR MUCH MORE THAN
JUST END MILLS
WITH THE Z-AXIS YOU GET 8 DIFFERENT AXIS' TO WORK WITH
FOR UNLIMITED VERSATILITY
ONE MACHINE GRINDS IT ALL. NO NEED TO BUY EXTRA MACHINES
TO GRIND DIFFERENT TOOLS
PNEUMATIC FINGER INSTANTLY & AUTOMATICALLY SETS PRIMARY
AND SECONDARY CLEARANCE ANGLES WITH THE FLIP OF A SWITCH
MACHINE SUPPLIED WITH PATENTED JET-STREAM AIR BEARING
FIXTURE
AIR BEARING HAS A 360 DEGREE SWIVEL BASE FOR TAPER
GRINDING
TAKES STANDARD 5C COLLETS, WITH END MILL HOLDERS
AVAILABLE THAT CAN HOLD SHANK SIZES UP TO 2"
MOTOR/SPINDLE ASSEMBLY TILTS TO POSITIVE AND NEGATIVE
ANGLES; CUTTING TOOL CLEARANCE ANGLES CAN BE ADJUSTED AS
NEEDED
GROSS WEIGHT FOR MACHINE TOOL ONLY - 232 POUNDS/106 KILOS
WITH AIR BEARING FIXTURE
5C COLLETS
RADIUS ATTACHMENT
CABINET
ACCESSORIES
1/3 H.P./1/60/115-230 VOLTS
* * * EXCEPTIONAL CONDITION & APPEARANCE * * *
* * * LOCATION: HARRISON, NJ WAREHOUSE * * *
---
DISCLAIMER: The information presented in the write ups and the photographic representations of the equipment are believed to be accurate at the time the pages are created. The information presented on the web site should not be used for formal quotation. Price and information presented in the write ups on the web site are subject to change without notice. Machinery Values claims no responsibility for inaccuracies of the information presented on the pages of this website. Please contact one of our sales representatives if you require more information or a current formal quotation.
We're here to help
Looking for a specific machine?
Address
401 Supor Blvd.
Harrison, NJ 07029
Phone
Voice: (973) 497-7500
Fax: (973) 497-7501
Email
sales@machineryvalues.com
Address 401 Supor Blvd.
Harrison, NJ 07029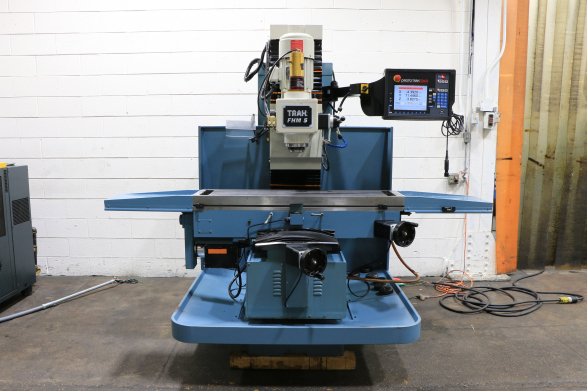 Subscribe to Receive our Most up to Date Machinery Listings
For our latest machines and inventory, sign up to receive our weekly email to be first to bid on a machine.