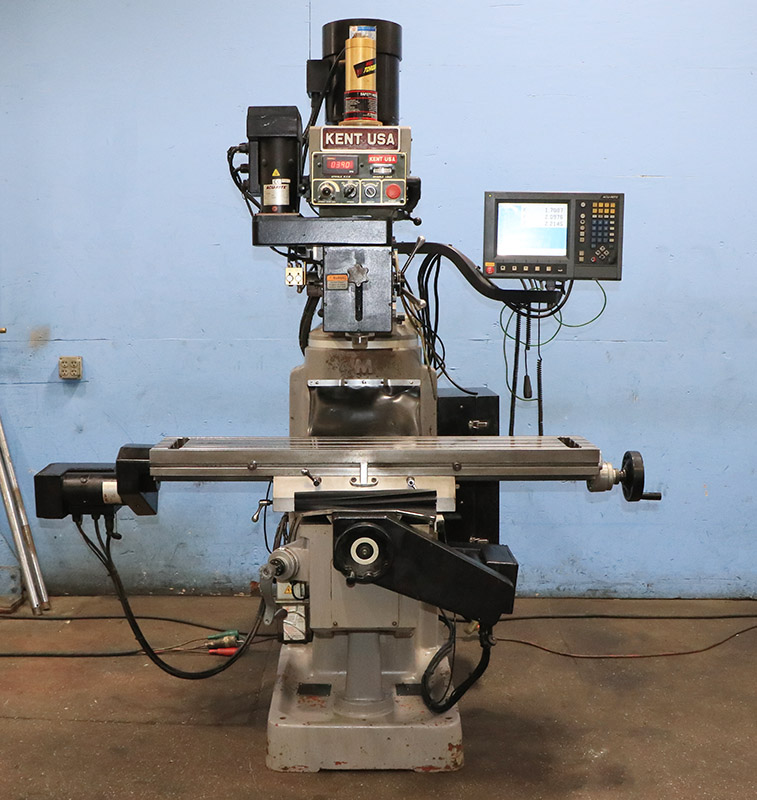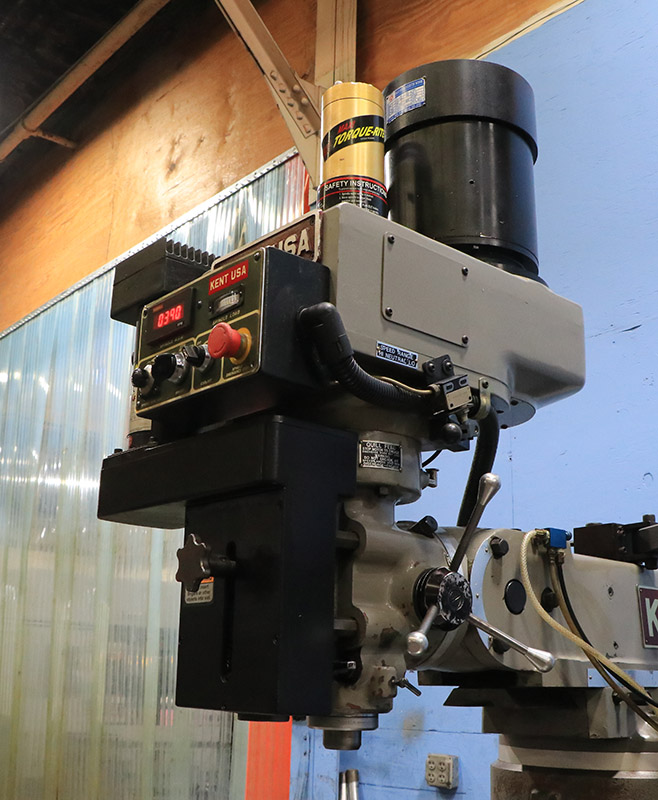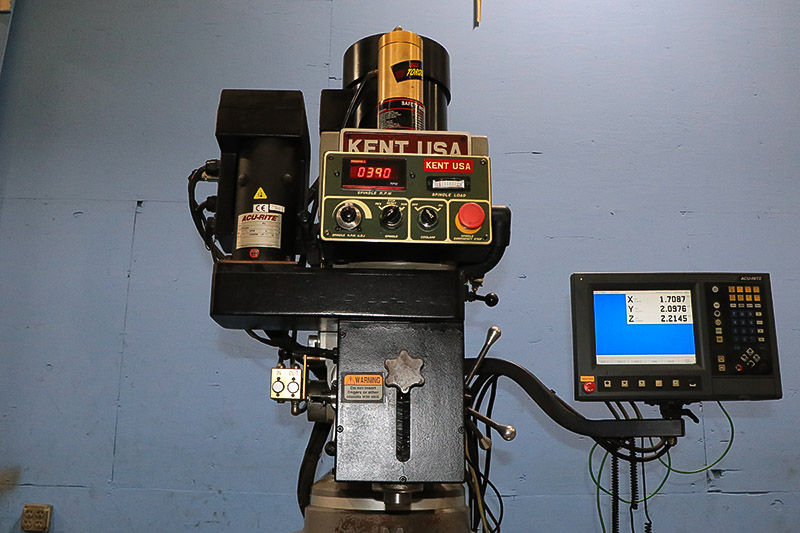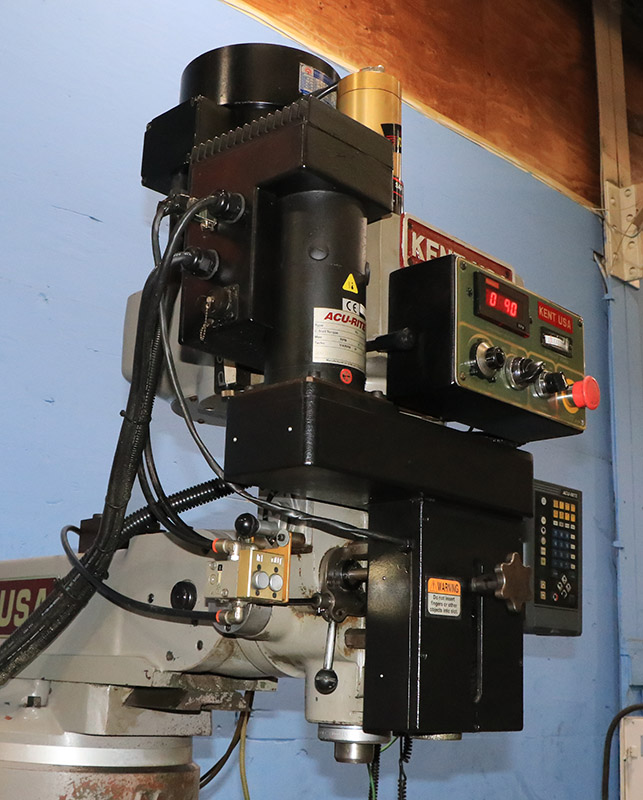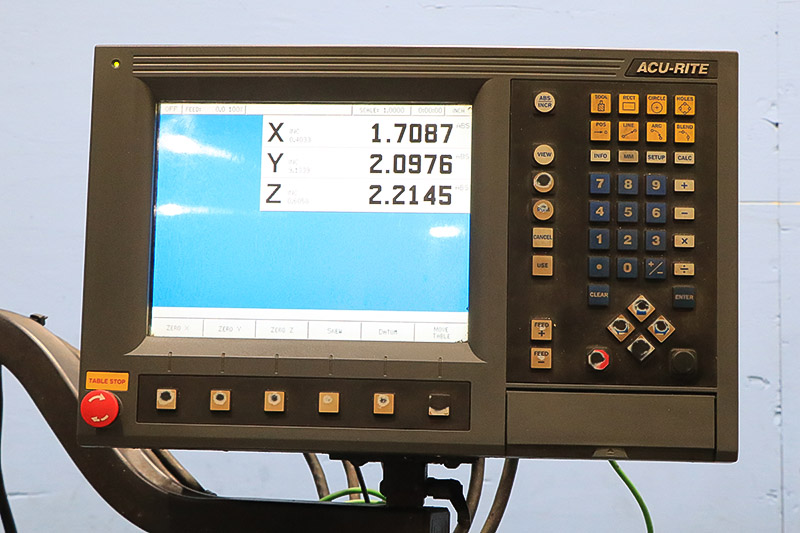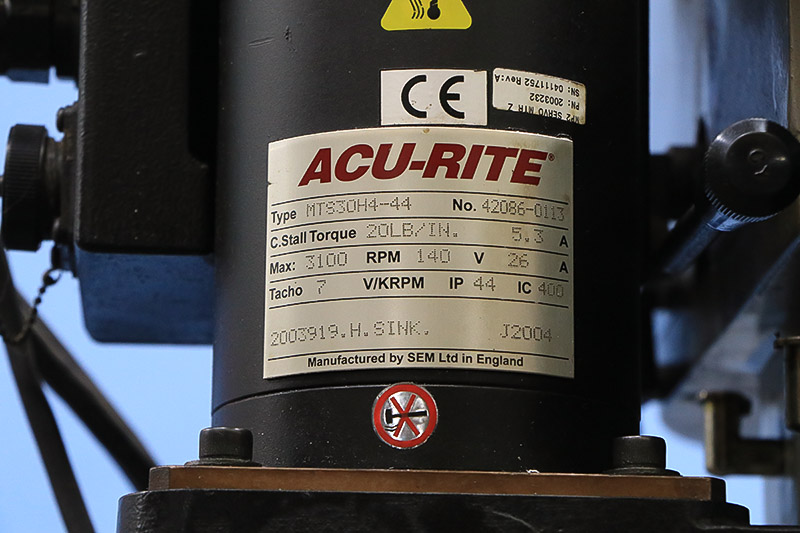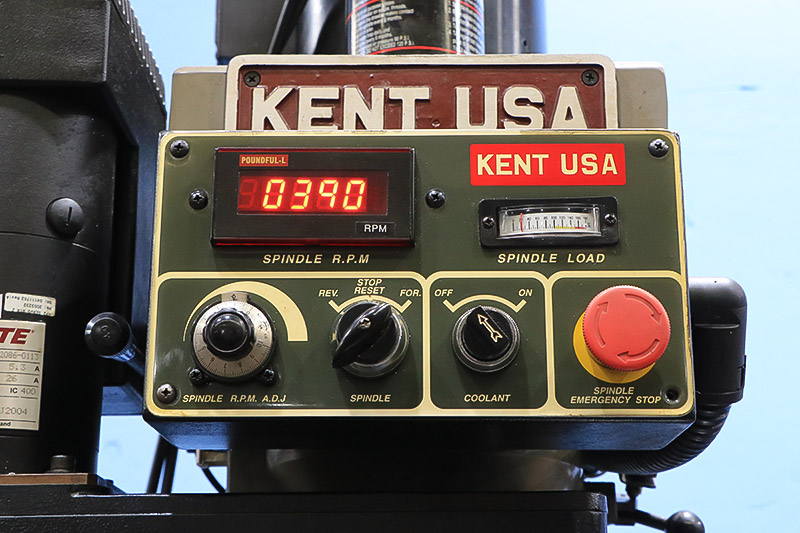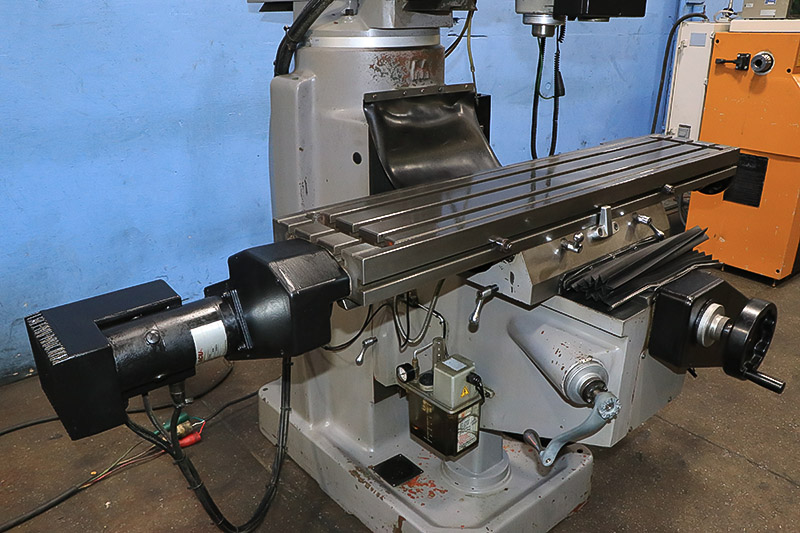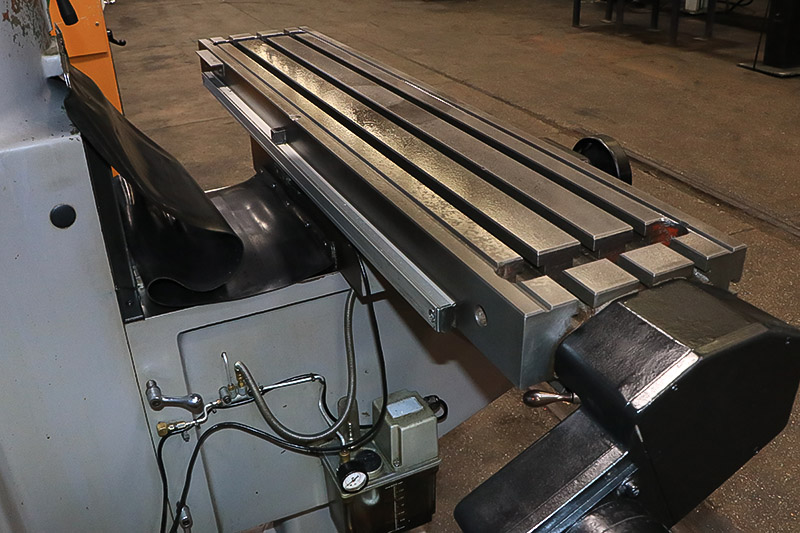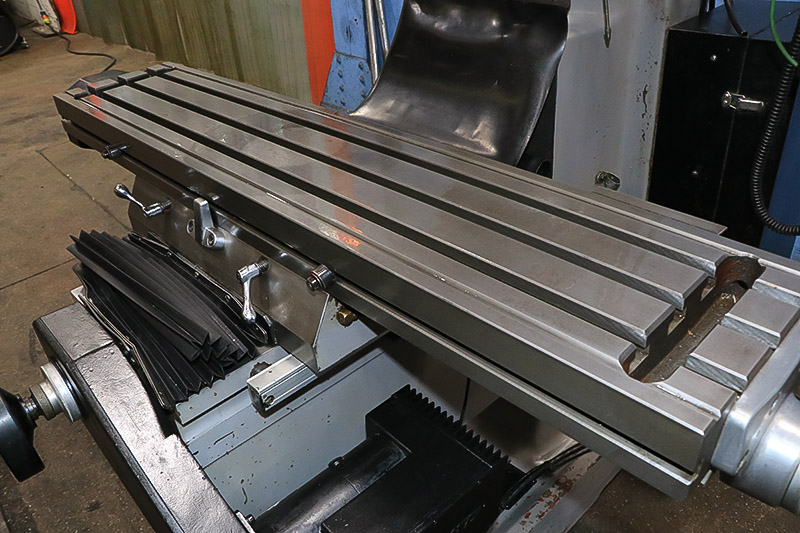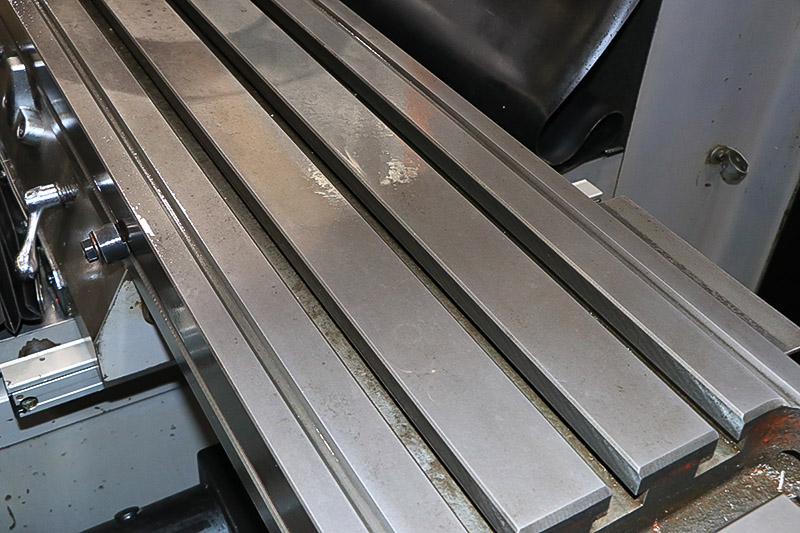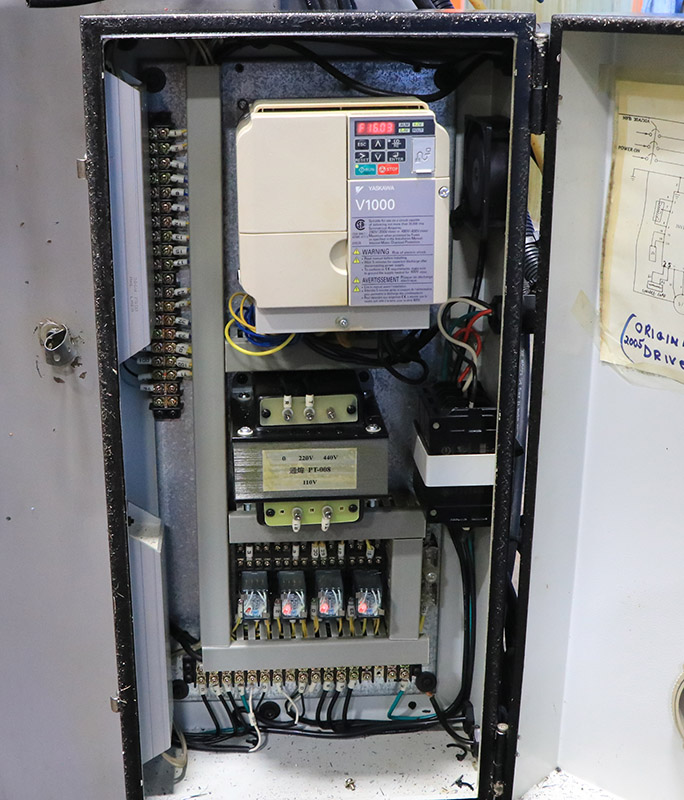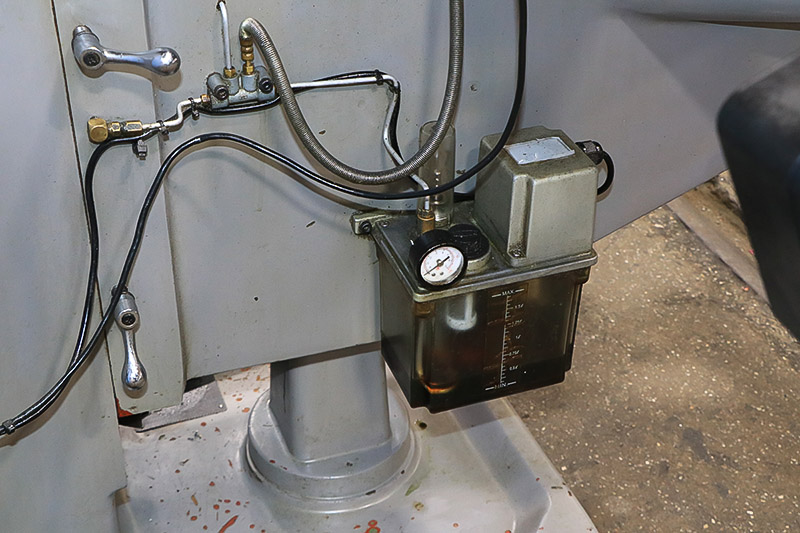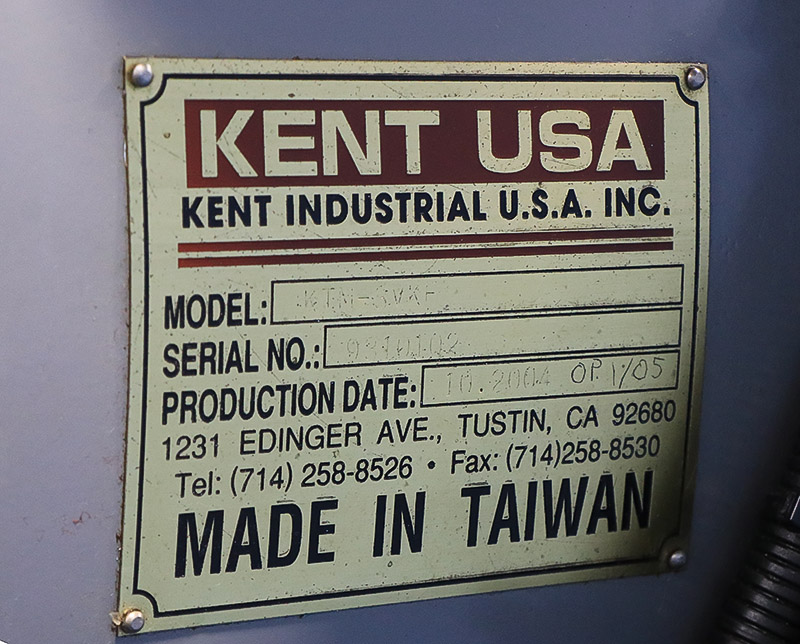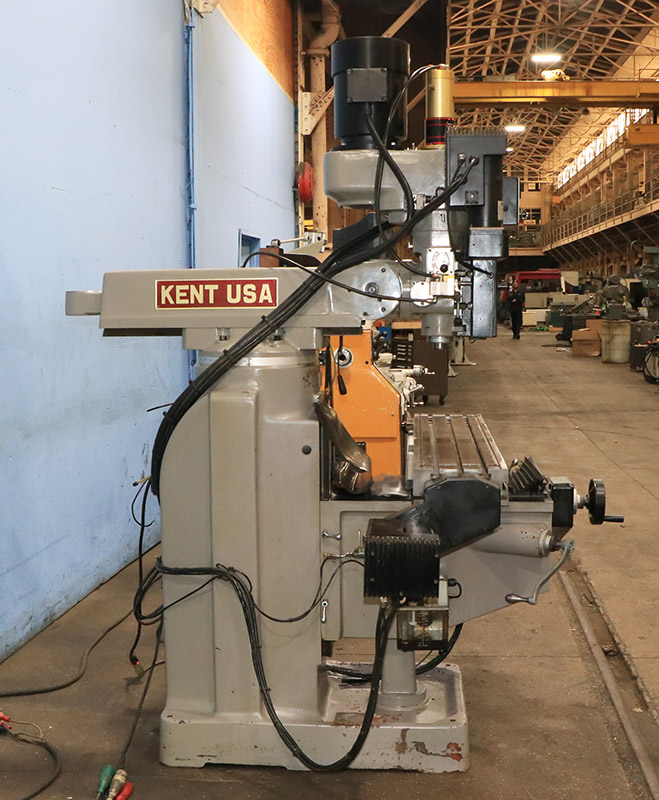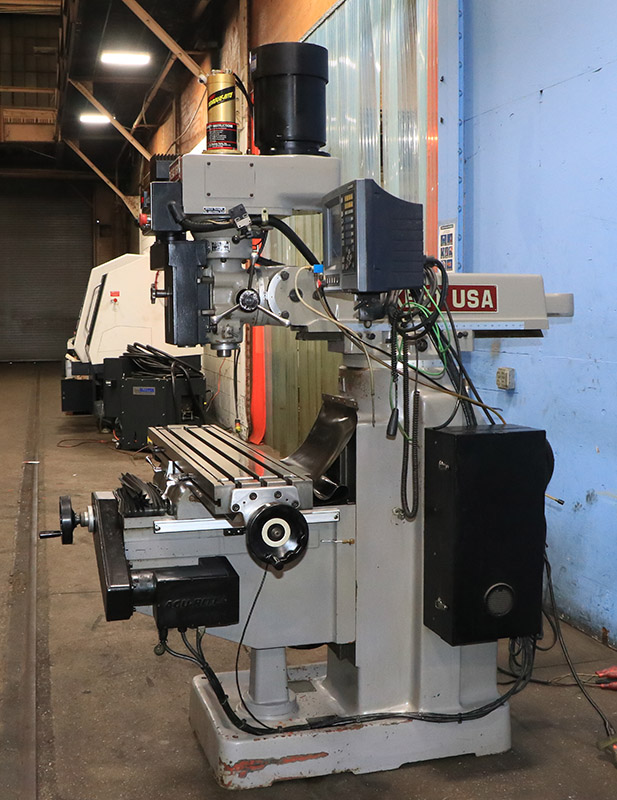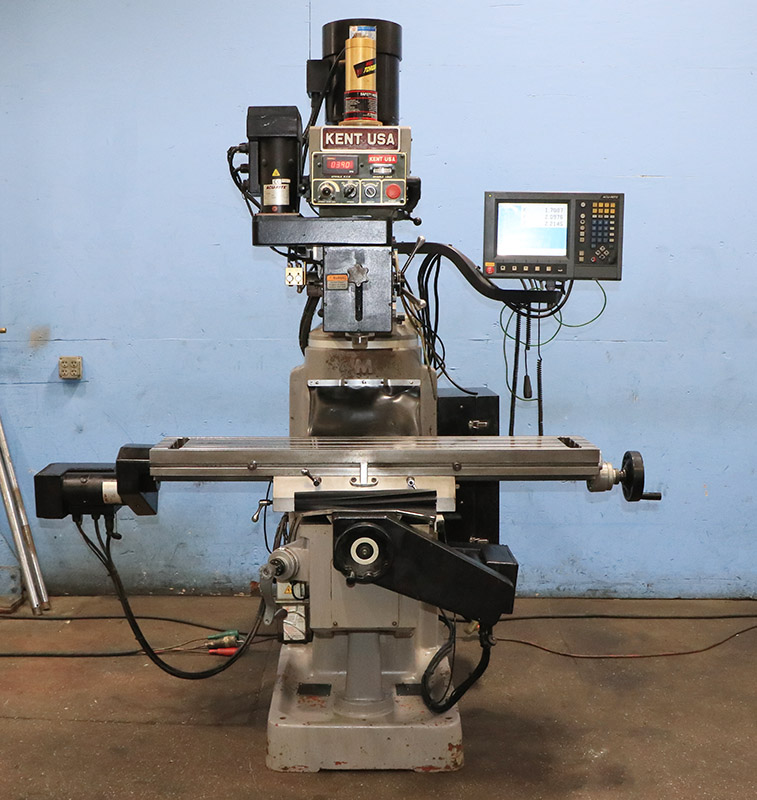 ---
Watch Video:
Kent KTM-3VKF CNC VERTICAL MILLING MACHINES, NO ATC
$18,500
Make:

Kent
Model:

KTM-3VKF
Year:

2005
Ref #:

161853
Or call us for a quote at (973) 497-7500 or send us an email at boringmills@machineryvalues.com
---
KENT CNC VERTICAL MILL
w/ ACU-RITE MILLPOWER CONTROL
3-AXIS CNC PLUS MANUAL HANDWHEELS
MODEL:KTM-3VKF, S/N: 9310102, NEW: 2005
SPECIFICATIONS:
TABLE SIZE....................... 10" x 50"
TABLE TRAVEL (X-AXIS)............ 32"
SADDLE TRAVEL (Y-AXIS)........... 14"
QUILL TRAVEL (Z-AXIS)............ 4"
KNEE TRAVEL ..................... 15"
RAM TRAVEL ...................... 22"
SPINDLE TAPER.................... R-8
SPINDLE SPEED RANGE.............. 60 - 4200 RPM
FLOOR AREA (DOORS CLOSED)........ 101" x 74"
HEIGHT........................... 87"
WEIGHT (WITH CONTROL)............ 3,300 LBS.
EQUIPPED WITH:
ACU-RITE MILLPOWER CONTROL FOR BOTH CONVERSATIONAL & G-CODE
USE AS THREE AXIS CNC OR THREE AXIS DIGITAL READOUT
X,Y & Z BALLSCREWS & SERVO MOTORS
ACU-RITE GLASS SCALE FEEDBACK
REMOTE STOP & GO SWITCH
TORQUE-RITE AIR ACTUATED POWER DRAW BAR
AC VARIABLE FREQUENCY DRIVE HEAD
HARDENED & GROUND WAYS
HARDENED & GROUND TABLE
AUTOMATIC LUBRICATION SYSTEM
3 HORSE POWER SPINDLE MOTOR
TRANSITION FROM THREE AXIS CNC TO MANUAL MACHINING
PERFECT FOR A TOOLROOM OR PROTO TYPE WORK
INSPECT UNDER POWER IN OUR NEW JERSEY WAREHOUSE
---
DISCLAIMER: The information presented in the write ups and the photographic representations of the equipment are believed to be accurate at the time the pages are created. The information presented on the web site should not be used for formal quotation. Price and information presented in the write ups on the web site are subject to change without notice. Machinery Values claims no responsibility for inaccuracies of the information presented on the pages of this website. Please contact one of our sales representatives if you require more information or a current formal quotation.
We're here to help
Looking for a specific machine?
Address
401 Supor Blvd.
Harrison, NJ 07029
Phone
Voice: (973) 497-7500
Fax: (973) 497-7501
Email
sales@machineryvalues.com
Address 401 Supor Blvd.
Harrison, NJ 07029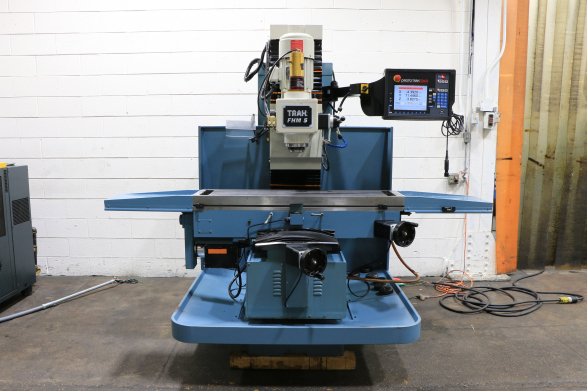 Subscribe to Receive our Most up to Date Machinery Listings
For our latest machines and inventory, sign up to receive our weekly email to be first to bid on a machine.