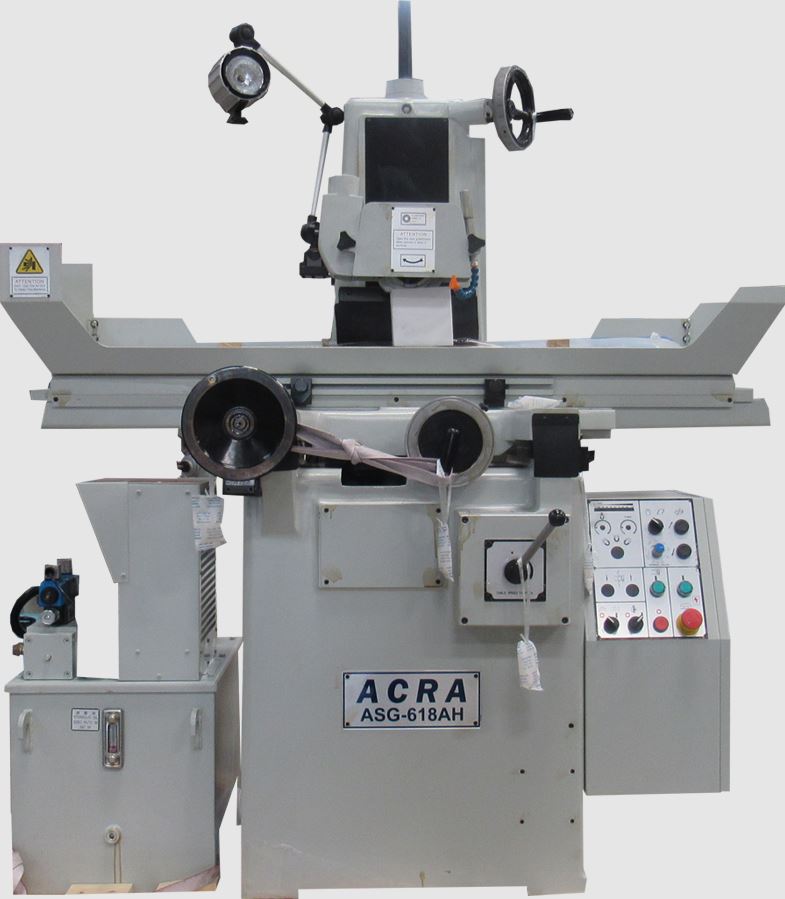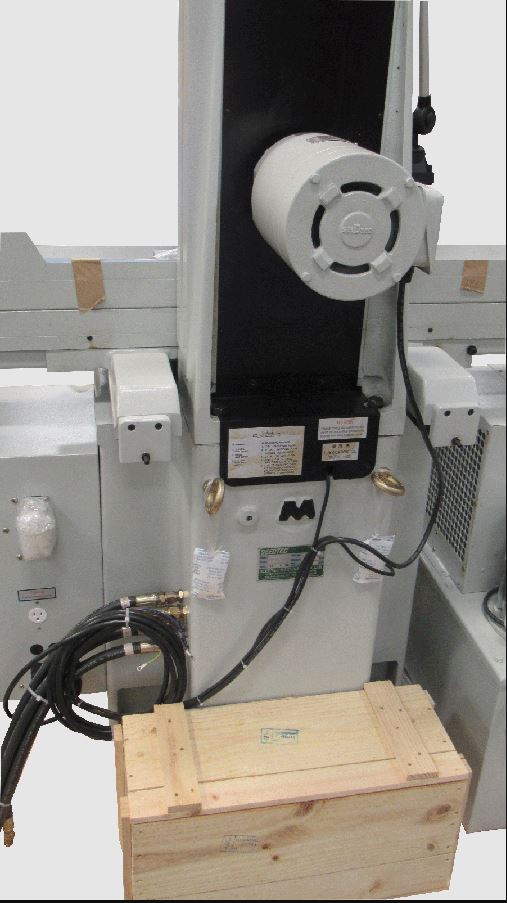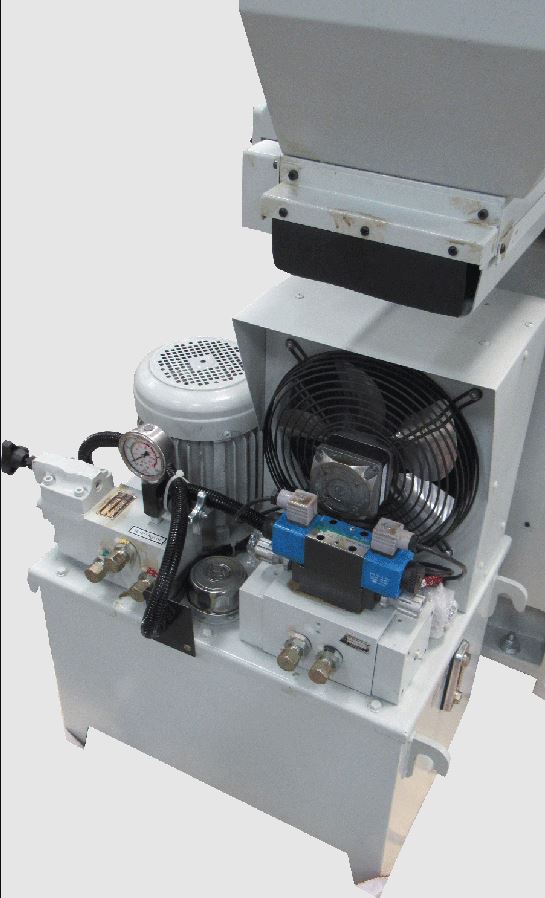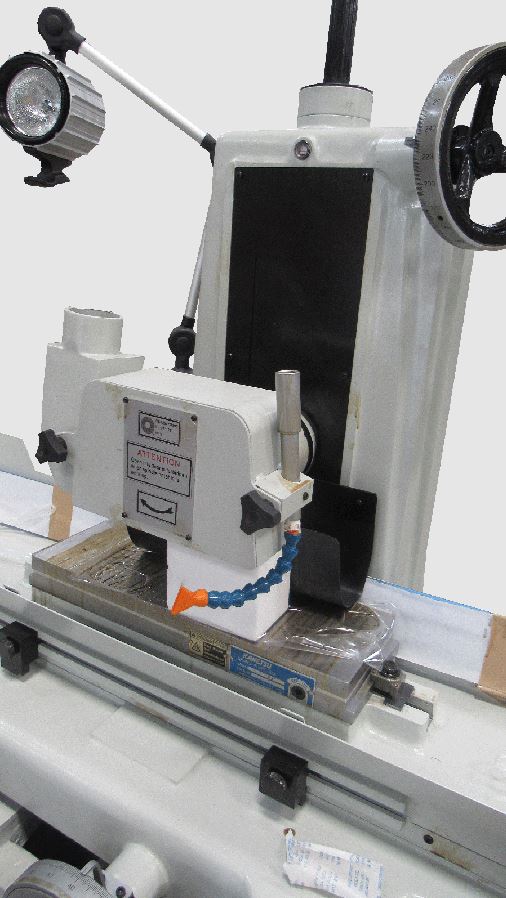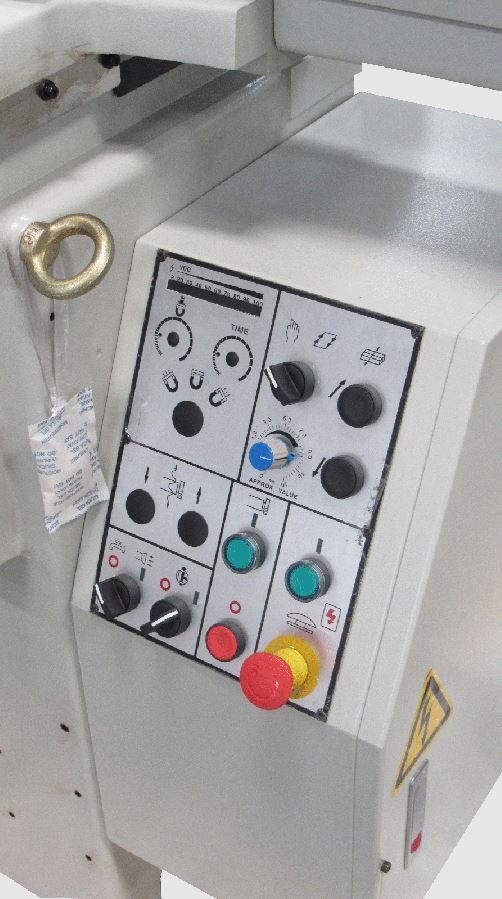 Acra 618AH Automatic 2-Axis NEW SURFACE GRINDERS
Price on Request
Make:

Acra
Model:

618AH Automatic 2-Axis
Year:

NEW
Ref #:

162166
Or call us for a quote at (973) 497-7500 or send us an email at grinders@machineryvalues.com
---
NEW Acra 618AH Semi-Automatic 2 Axis
Precision Surface Grinder
Rigid Construction:
• All main elements are made of "Meehanite GC275" castings which had been annealed stress relieved for long lasting accuracy and stability. Rib reinforced box type construction of main parts ensure high rigidity.
High Precision:
• Vee and flat ways for longitudinal movement and double vee ways for cross movement. Both longitudinal and crossmating ways are lined with "Turcite B" and precision hand scraped to provide high accuracy and eliminate stick slip.
Automatic Lubrication System:
• The lubrication pump works as soon as the power is switched on. Lubrication system continuously lubricates ways, vertical lead screw and its bearings and gears.
Slot Grinding Capability:
• The saddle lock feature and precision cross feed ball screw allow for grinding of slots with highest performance without vibration .
Anti-Dust and Water Proof Design:
• All ways and electric cabinet are well protected free from dust and water to ensure consistent accuracy life.
Table Hydraulic Feed:
• Speed range from 1m/min to 25m/min (3 fpm ~ 83 fpm) provides easy operation of the machine. Stroke is adjustable by a pair of dogs in front of table. Non-contact proximity switches are used.
Automatic Cross Feed:
• A combination of precision ball screw and an electric motor driving system provides quick, smooth automatic cross feed.
Super Precision:
• Consistent temperature control unit (room temperature ± 1.2 degrees Celsuis) for hydraulic system is provided as an option for preventing thermal distortion of the machine when super precision is required.
Advance Hydraulic Circuit Design:
• Improved Hydraulic Circuit provides vibration-free reversing motion of the table, easier to move table by hand wheel when table hydraulic feed is switched off. External, Independent Hydraulic tank provided with no heat transferred to the base.
• Big volume drain device installed externally for easy accessing and cleaning.
• Rib reinforced box type base, with enlarged double Vee ways to ensure the best foundation of accuracy.
• Delicate saddle clamping device is provided for shoulder and slot grinding.
• Non-contact proximity switches and dogs for cross feed stroke adjustment.
• Cartridge type spindle unit with precision bearings class ABEC7(P4) and direct drive motor (V3 vibration class).
• Precision hand scraped wheel head unit and its ways with continuous lubrication.
Specifications:
Capacity:
Maximum Grinding (Length x Width): 20" x 6"
Maximum Distance from Table Top to Spindle: 15-3/4″
Table Surface (Length x Width) Inch: 18.3" x 6"
Center Height: 15-3/4″
Table:
Maximum Longitudinal Travel: 21 .6"
Maximum Cross Travel: 6.9"
T -slot Width (No. x Width): 1 x 0.67"
Longitudinal Movement of Table:
Hydraulic Feed ft(m): 3.28' ~ 82"
Hand Feed per Revolution: 2.71"
Cross Movement of Saddle:
Intermittent Feed: 0.006" – 0.394"/min
Continuous Feed: 47.2"/min
Hand Feed per Revolution: 0.2"
Graduation of Hand Wheel: 0.001"
Vertical Movement of Wheel Head:
Hand Feed per Revolution: 0.04"
Graduation of Handwheel: 0.00025"
Feed:
Micro Feed (OPTION): 0.00005"
Rapid Feed. (OPTION): 8.6"/min
Spindle:
Spindle Motor Horsepower: 2 HP/2P
Spindle Speed (60Hz): 3,450 rpm
Grinding Wheel (Diameter x Width x Bore): 8'x 0.5'x1.25″
Motor:
Hydraulic Motor: 2 HP/4P
Cross Feed Motor: 25W
Voltage: 230/460V AC~3 PH
Weight: 2100 lbs
Dimensions: 80 x 51 x 84"
Standard Equipment:
• Grinding Wheel
• Diamond Wheel Dresser
• Kanetsu 618 Permanent Magnetic Chuck
• Wheel Balancing Arbor
• Leveling Screws & Plates
• Automatic Lubrication
• Wheel Flange
• Halogen Light
• Table Hydraulic Feed
---
DISCLAIMER: The information presented in the write ups and the photographic representations of the equipment are believed to be accurate at the time the pages are created. The information presented on the web site should not be used for formal quotation. Price and information presented in the write ups on the web site are subject to change without notice. Machinery Values claims no responsibility for inaccuracies of the information presented on the pages of this website. Please contact one of our sales representatives if you require more information or a current formal quotation.
We're here to help
Looking for a specific machine?
Address
401 Supor Blvd.
Harrison, NJ 07029
Phone
Voice: (973) 497-7500
Fax: (973) 497-7501
Email
sales@machineryvalues.com
Address 401 Supor Blvd.
Harrison, NJ 07029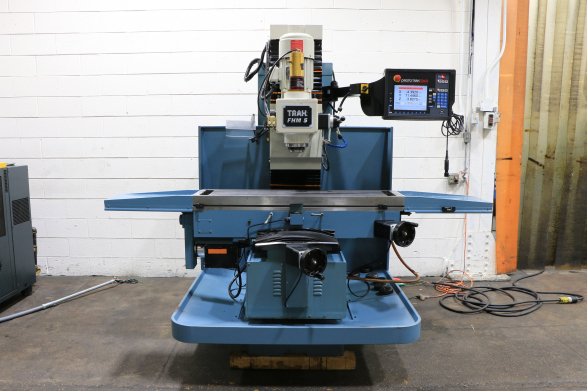 Subscribe to Receive our Most up to Date Machinery Listings
For our latest machines and inventory, sign up to receive our weekly email to be first to bid on a machine.