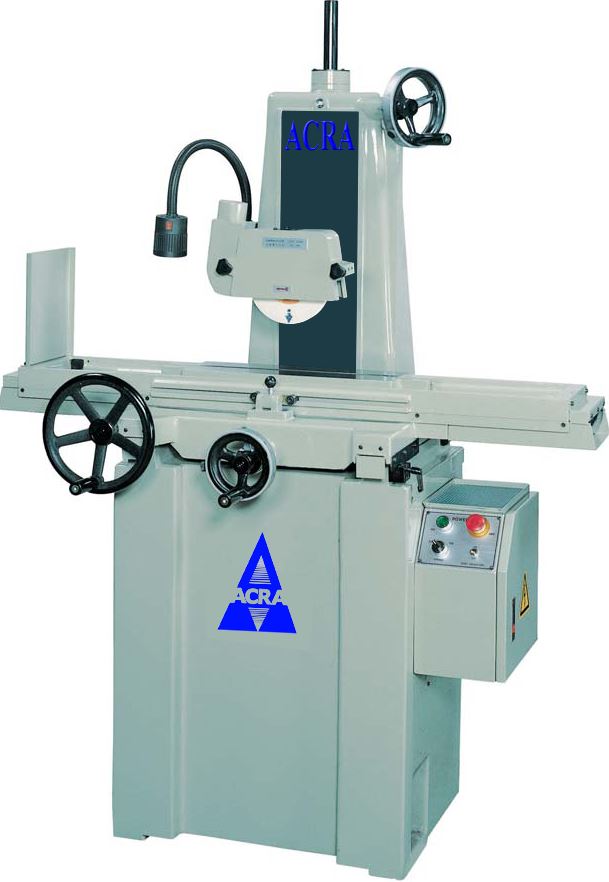 Acra 618S Manual NEW SURFACE GRINDERS
Price on Request
Make:

Acra
Model:

618S Manual
Year:

NEW
Ref #:

162165
Or call us for a quote at (973) 497-7500 or send us an email at grinders@machineryvalues.com
---
NEW ACRA 618S Manual
Super Precision Surface Grinder
• Table surface guaranty (Testing grinding piece* 6, thickness difference.): 0.0001 "
• 2HP V3 grade low vibration spindle motor
• High precision cartridge-type spindle, ABEC Class 7 (P4) bearings (1 roller bearing and 2 angular contact ball bearings), 0.0001" TIR
• Cross Double V and Longitudinal V & flat, and TURCITE B coated with hand scraped, 3 axes are solid slide ways for superior accuracy with longer machine life
• One-piece casting base and slide way, column casting is enhanced for extra rigidity
• All main castings are made of "Meehanite GC275" and stress have been annealed for long lasting and accuracy
• Automatic and central lubrication system
• Suitable for both precision surface grinding and form.
• Made in Taiwan
Specifications:
Capacity: 6" x 18"
Maximum Grinding Length: 18.5″
Maximum Grinding Width: 6.3″
Maximum Distance from Table to Spindle: 15.7″
Working Surface area: 18.3″ x 6″
Maximum Longitudinal movement: 18.9″
Maximum Cross movement: 7″
Grinding Wheel Spindle Motor: 2.0 HP x 2P
Grinding Wheel Spindle revolution (60Hz): Max. 3600 rpm
Grinding Wheel Diameter x width x bore: 8″ x 0.5″ x 1.25″
Longitudinal Hand Feed per revolution: 4.1″
Cross Hand Feed per revolution graduation of Dial Ring: 0.2″/rev 0.001"
Vertical Hand Feed per revolution graduation of Dial Ring: 0.05″/rev 0.0001″
Weight: 1600 lbs
Dimensions: 56 x 40 x 71"
Standard Equipment:
• Auto Lubrication
• Kanetsu Permanent Magnetic Chuck
• 1 PC Grinding Wheel
• 1 SET Grinding Wheel adaptor & Flange Extractor
• 1 PC Arbor for wheel balancing
• 1 SET Diamond Dresser (1/4 carat) with a base.
• 1 PC Dust Guard
• 1 SET Halogen Working Lamp
• 3 PCS Leveling plates
• 3 SETS Leveling bolts with nuts
• 4 PCS Eyebolts
• 2 SETS T-Nut & screws
• 1 SET Necessary tools with a toolbox
• 1 CAN Lubrication oil (4 liter)
• 4 PCS Plug (5/8″)
• 1 Copy Operation manual and inspection certificate
• 1 CAN Spare Paint
---
DISCLAIMER: The information presented in the write ups and the photographic representations of the equipment are believed to be accurate at the time the pages are created. The information presented on the web site should not be used for formal quotation. Price and information presented in the write ups on the web site are subject to change without notice. Machinery Values claims no responsibility for inaccuracies of the information presented on the pages of this website. Please contact one of our sales representatives if you require more information or a current formal quotation.
We're here to help
Looking for a specific machine?
Address
401 Supor Blvd.
Harrison, NJ 07029
Phone
Voice: (973) 497-7500
Fax: (973) 497-7501
Email
sales@machineryvalues.com
Address 401 Supor Blvd.
Harrison, NJ 07029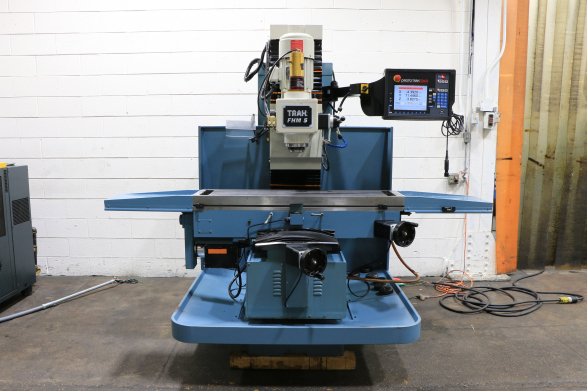 Subscribe to Receive our Most up to Date Machinery Listings
For our latest machines and inventory, sign up to receive our weekly email to be first to bid on a machine.