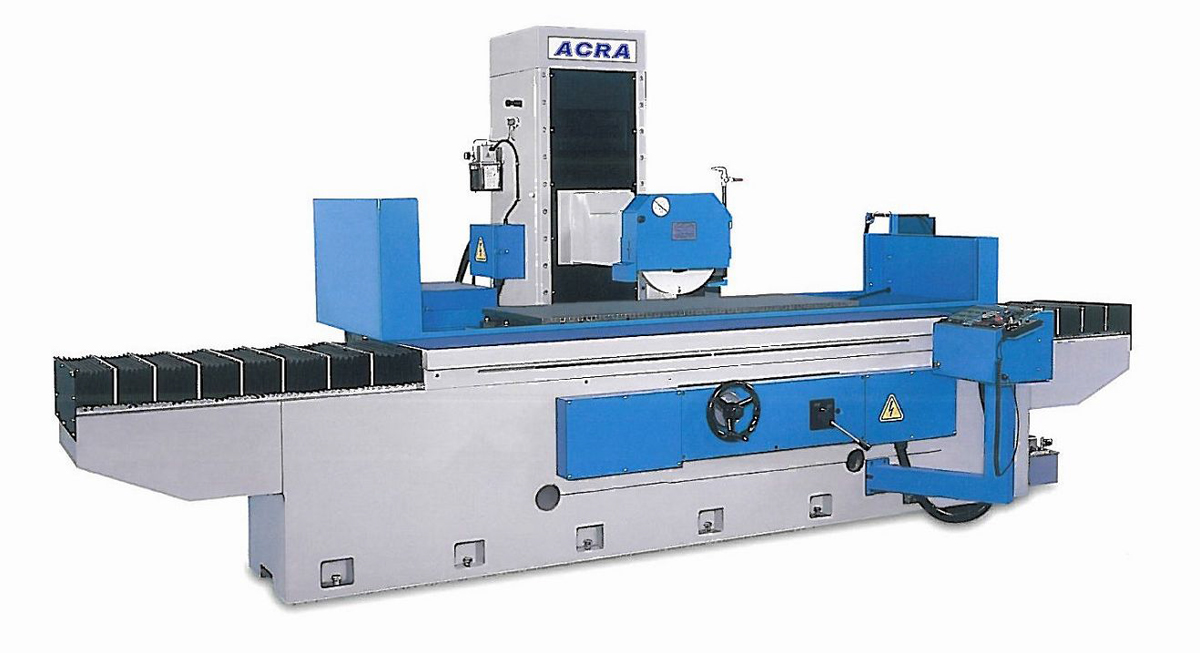 Acra AGS2480HSR NEW SURFACE GRINDERS
Price on Request
Make:

Acra
Model:

AGS2480HSR
Year:

NEW
Ref #:

160323
Or call us for a quote at (973) 497-7500 or send us an email at grinders@machineryvalues.com
---
NEW ACRA ASG-2480HSR NC CONTROLLED
FULLY AUTO 3 AXIS
HIGH PRECISION COLUMN TYPE SURFACE GRINDER
MADE IN TAIWAN
DESCRIPTION:
Grinding Area of 24" x 80"
Table to Spindle Center is 24"
Longitudinal Feed has a Hydraulic drive
Cross Slide has a Double Vee-Ways & Longitudinal Slide has a Falt Vee-Ways
Vertical Feed ID Driven by AC Servo Morot
Cross Feed is driven by Solid State Relay
Conversational NC Computer Control
SPECIFICATIONS:
Grinding Surface of Table: 24" x 80"
Maximum Table Travel: 26" x 85"
Maximum Distance from Spindle to Table: 24"
Table Speed: 5 ~ 25 M/min.
Power Cross Feed: 44"/min.
Cross Feed on Hand Wheel (1 rev): 0.2"
Auto Cross Feed Increments: 0.004 ~ 0.8"
Vertical Feed by M.P.G (1 rev): (x10) 0.01"
Rapid Power Hand Elevation: 31"/min.
Wheel Speed: 1,750 RPM
Grinding Wheel Dims: 16" x 2" x5"
Spindle Motor: 10 HP
Hydraulic Motor: 3 HP
Voltage: 230/460V AC ~ 3 Phase
Weight: 22000 lbs.
Dimensions: 188" x 90" x 90"
STANDARD EQUIPMENT:
Chuck Controller
NC Parallel Dresser
Coolant System
Flange Extractor
Grinding Wheel
Diamond Wheel Dresser
Electromagnetic chuck
Wheel Balancing Arbor
Wheel Flange
NC Computer Control
Halogen Work Light
Leveling Screws & Plates
OPTIONAL ACCESSORIES:
Kanetsu Electromagnetic Chuck
Coolant System with Magnetic Separator
Coolant System with Paper Filter
Auto Paper Strip Filter with Magnetic Separator Coolant System
NC Parallel Dressing & Compensation Device(Includes Auto Down Feed System)
Auto Crossing Stroke Adjustment (Setting the Cross Distance from Control Panel)
Auto Down Feed System AD5 (NC)
Parallel Dresser (Manual)
Parallel Dresser (Hydraulic)
Crisscross Grinding
Back Water Splash Shield (Includes Auto Crossing Stroke Adjustment)
Semi-Enclosed Splash Shield
Acu-Rite, Newall, Sony, Fagor, Mitutoyo Digital Read-Outs
---
DISCLAIMER: The information presented in the write ups and the photographic representations of the equipment are believed to be accurate at the time the pages are created. The information presented on the web site should not be used for formal quotation. Price and information presented in the write ups on the web site are subject to change without notice. Machinery Values claims no responsibility for inaccuracies of the information presented on the pages of this website. Please contact one of our sales representatives if you require more information or a current formal quotation.
We're here to help
Looking for a specific machine?
Address
401 Supor Blvd.
Harrison, NJ 07029
Phone
Voice: (973) 497-7500
Fax: (973) 497-7501
Email
sales@machineryvalues.com
Address 401 Supor Blvd.
Harrison, NJ 07029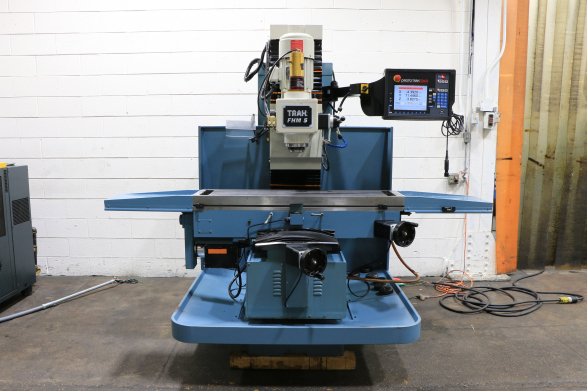 Subscribe to Receive our Most up to Date Machinery Listings
For our latest machines and inventory, sign up to receive our weekly email to be first to bid on a machine.