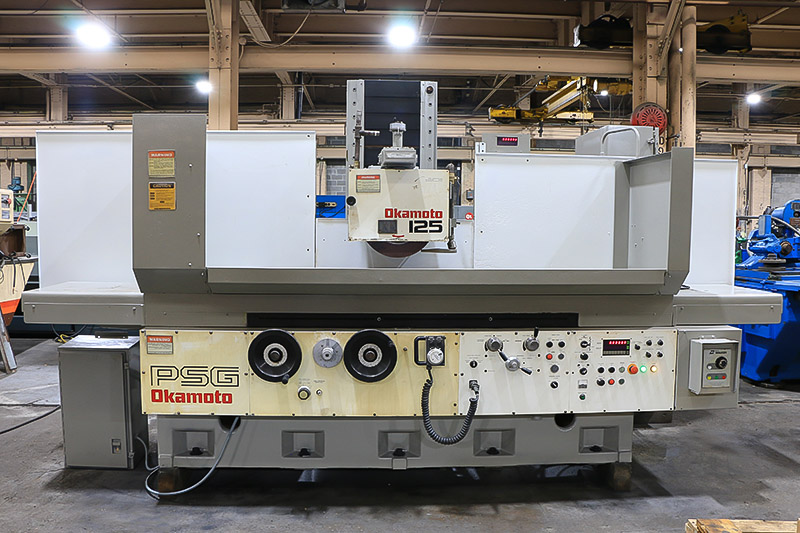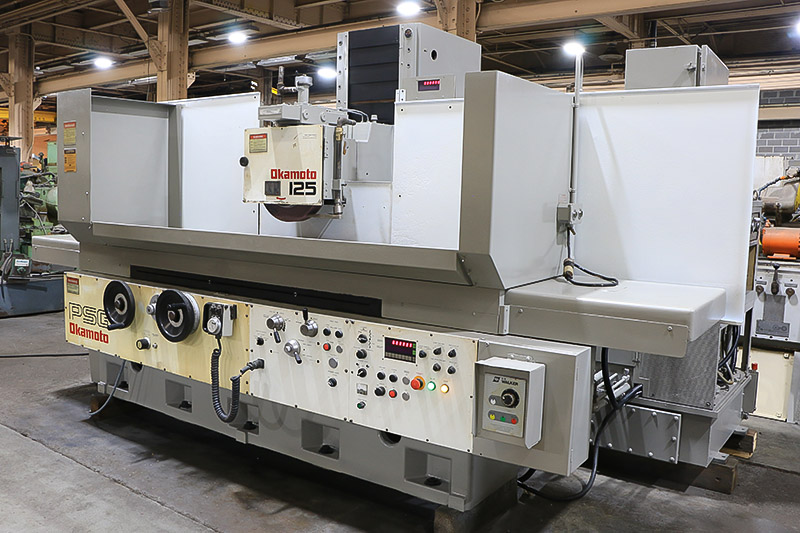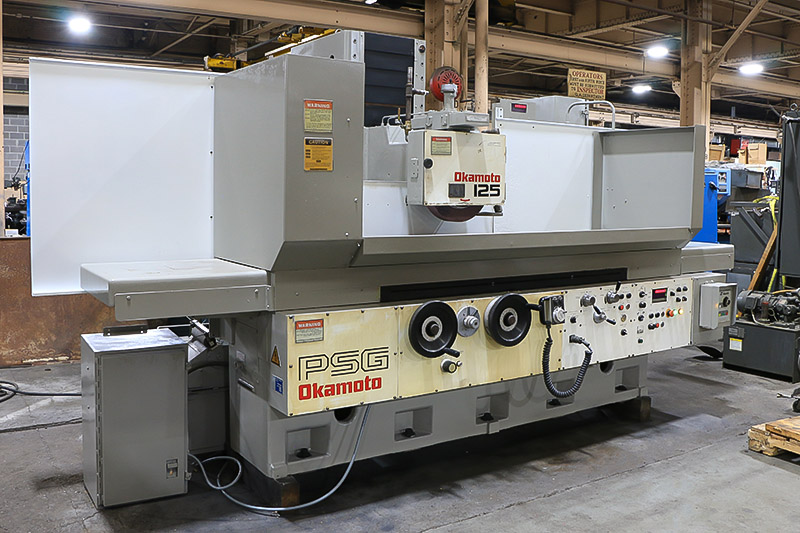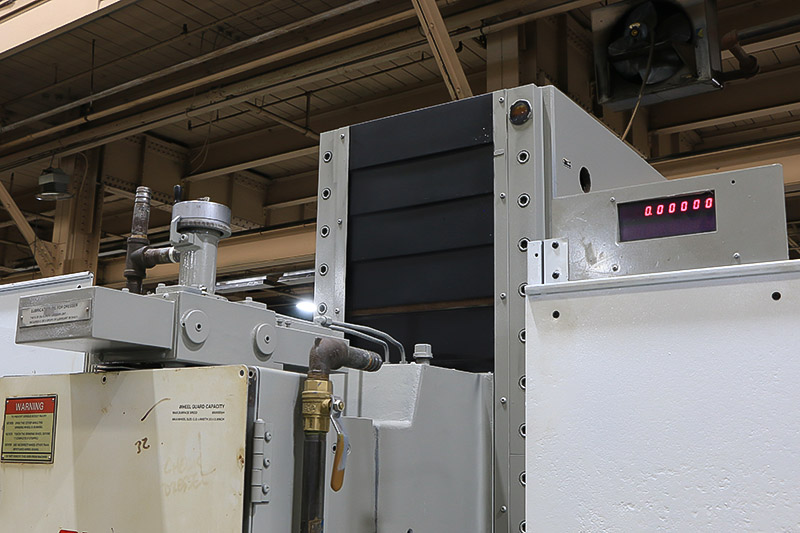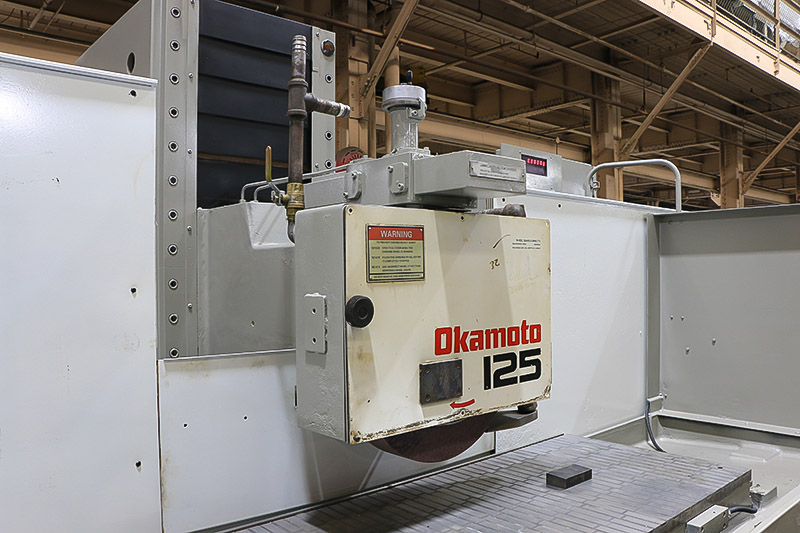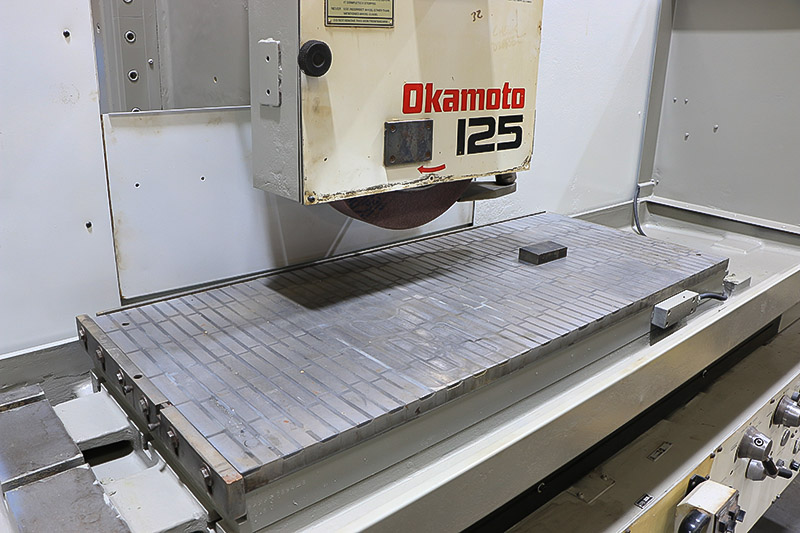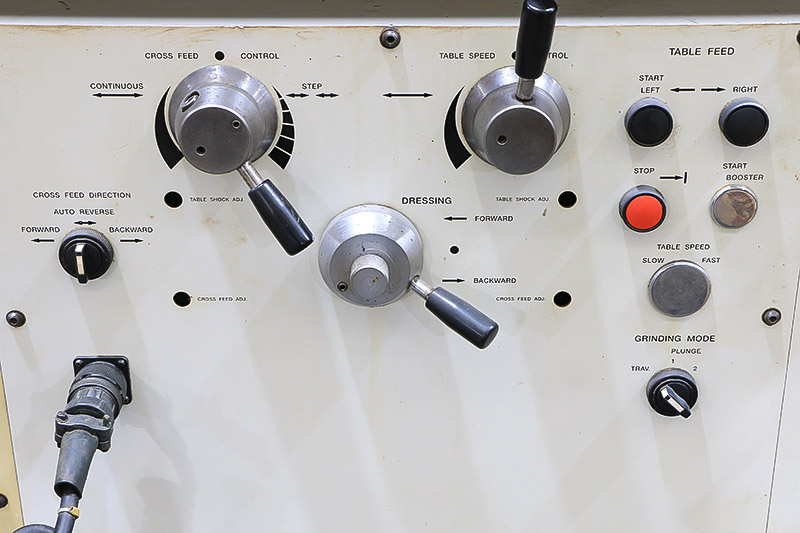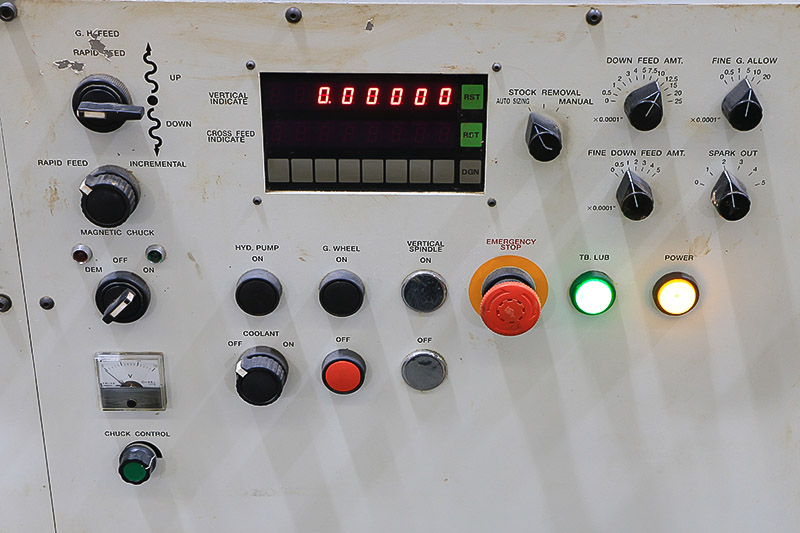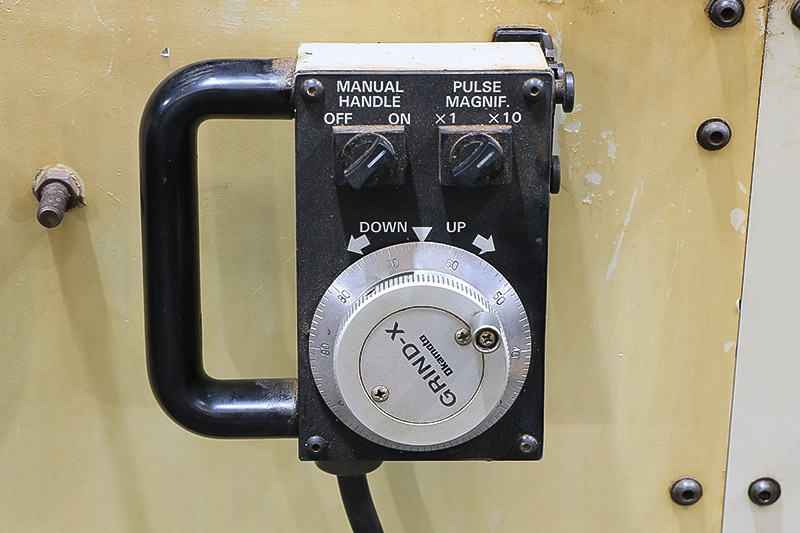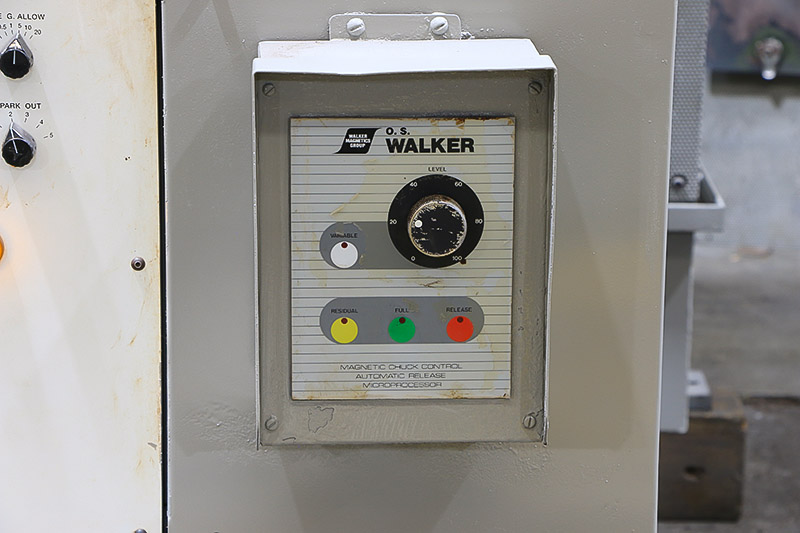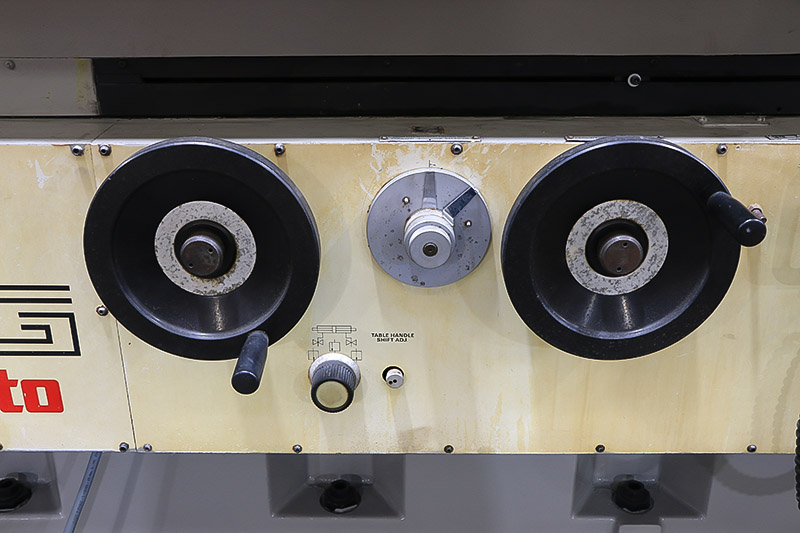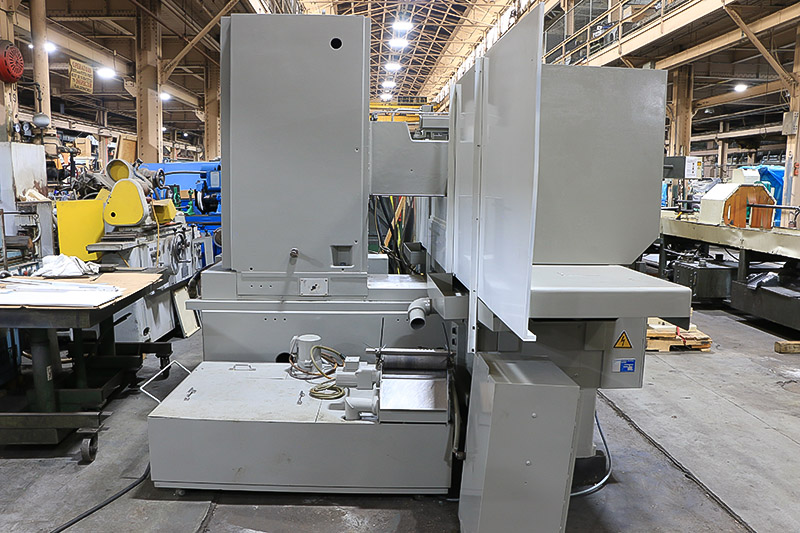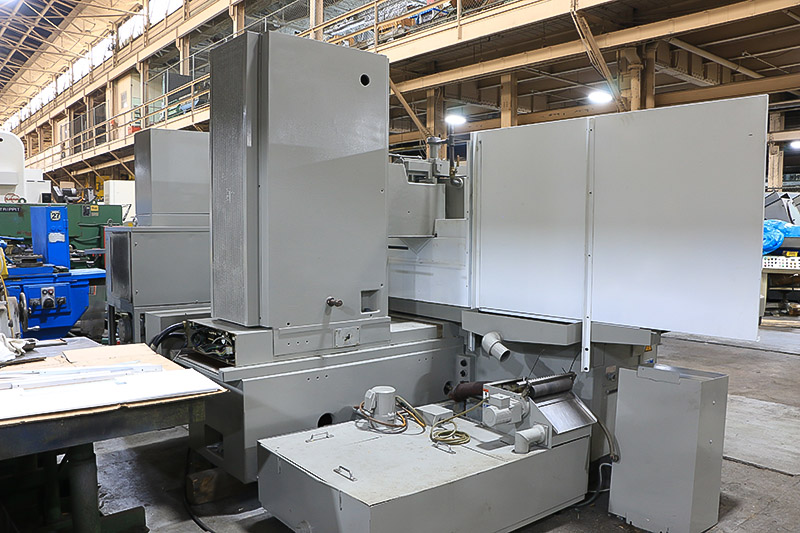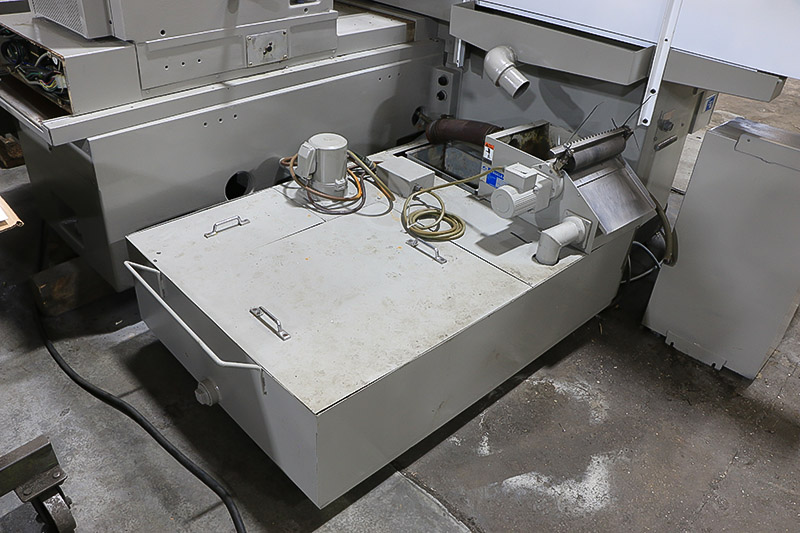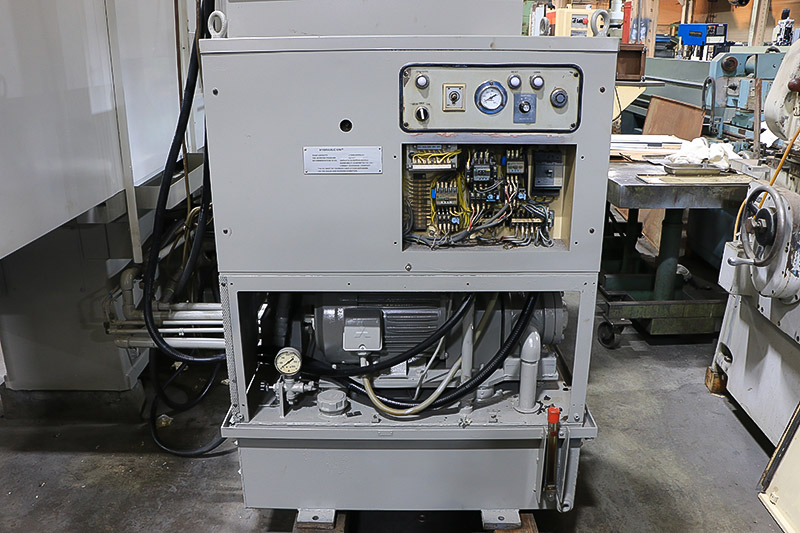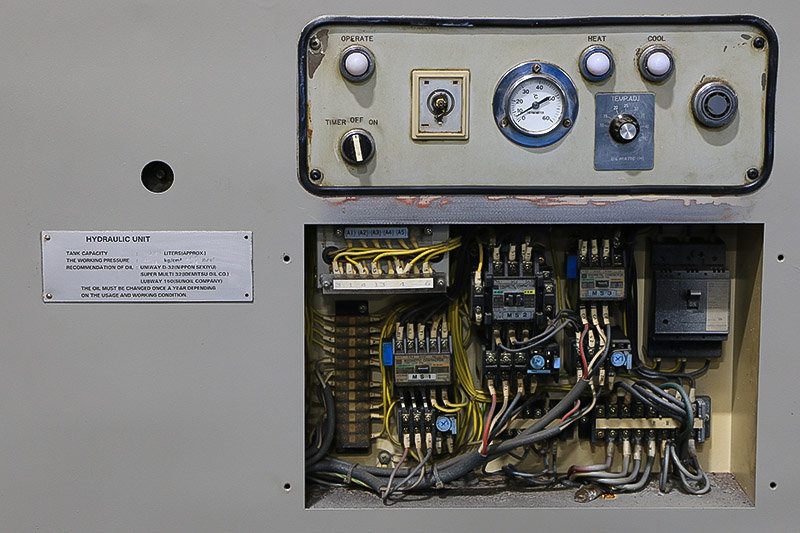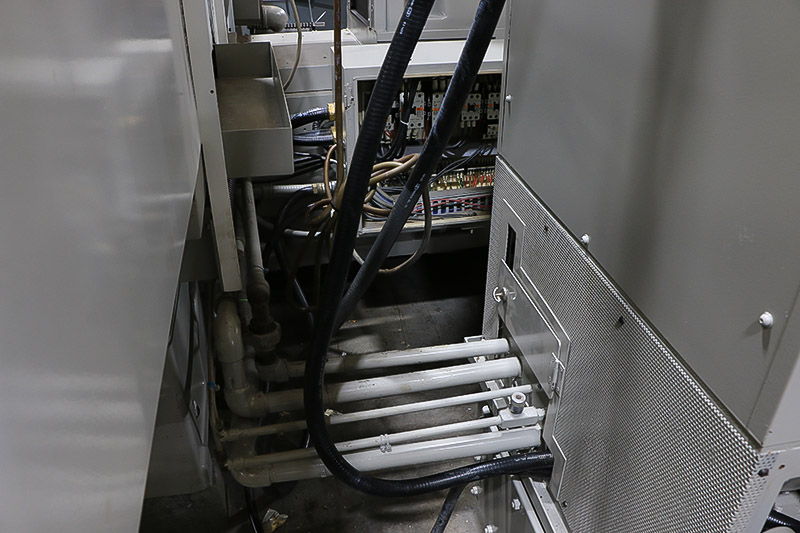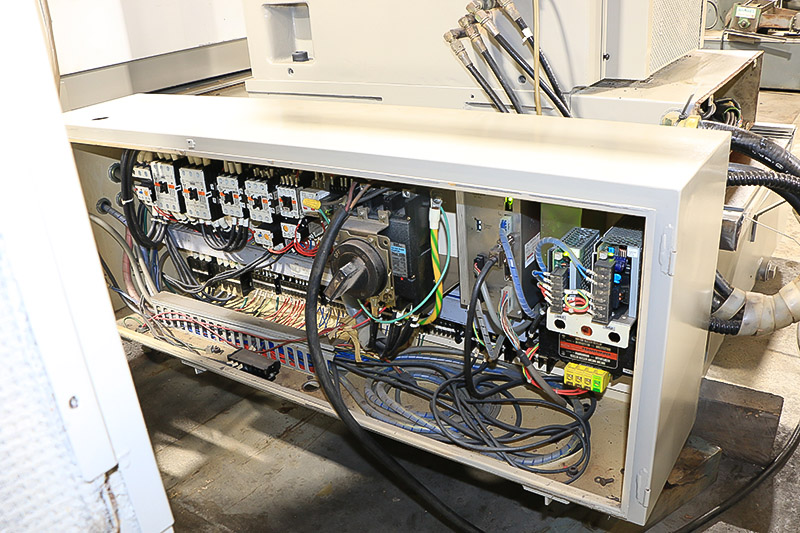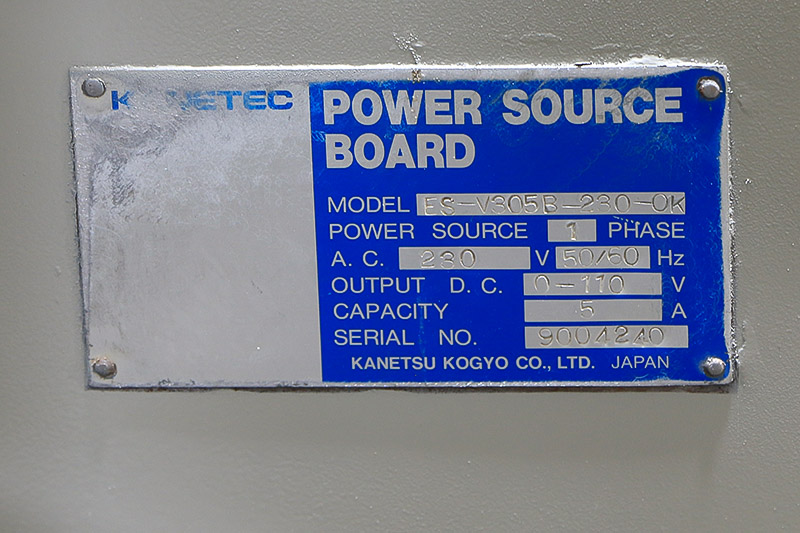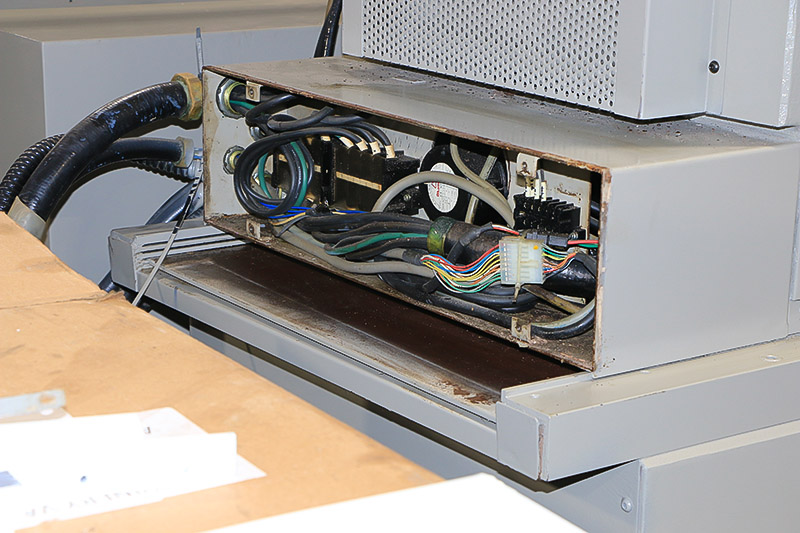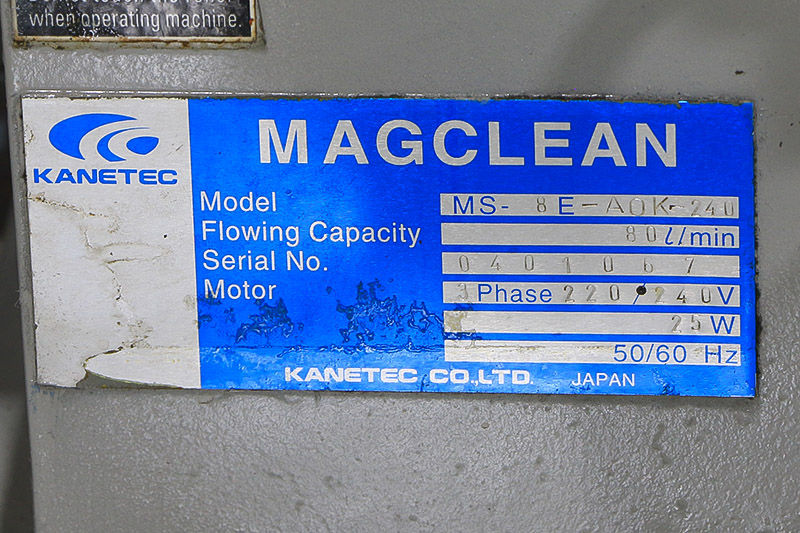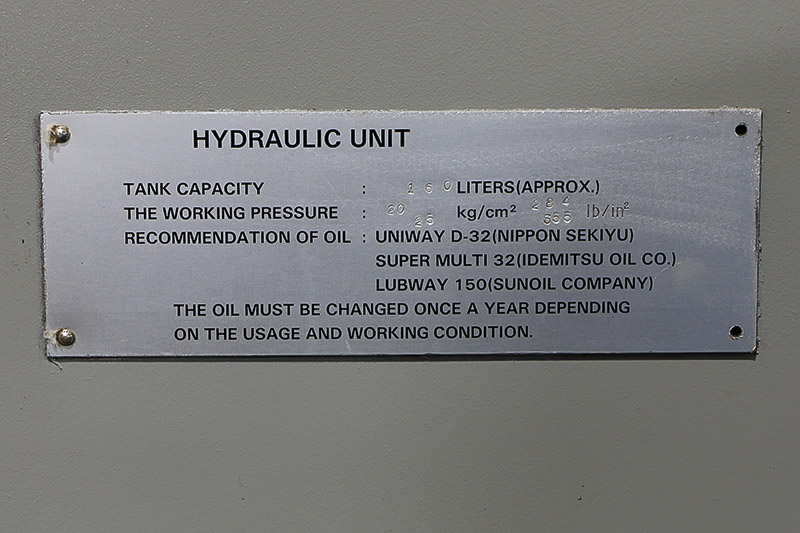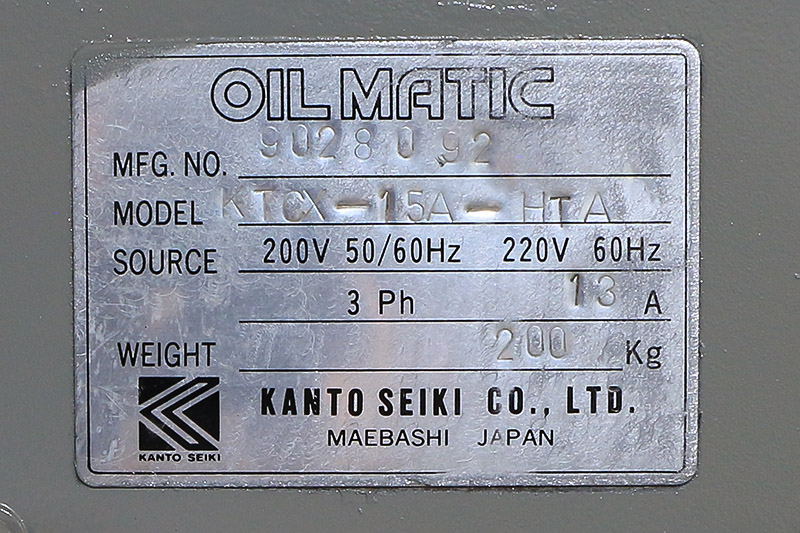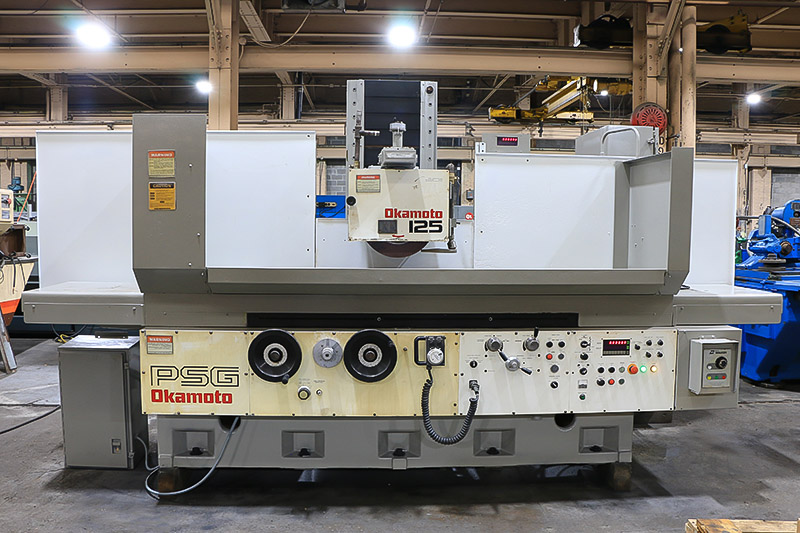 ---
Watch Video:
Okamoto PSG-125/DX/ACC-2048DX, NEW 1990/UPGRADED IN 2013 SURFACE GRINDERS, HYDRAULIC
Price on Request
Make:

Okamoto
Model:

PSG-125/DX/ACC-2048DX, NEW 1990/UPGRADED IN 2013
Year:
Ref #:

160064
Or call us for a quote at (973) 497-7500 or send us an email at grinders@machineryvalues.com
---
20" x 48" OKAMOTO "HIGH PRECISION" "COLUMN TYPE"
SURFACE GRINDER WITH AUTOMATIC INCREMENTAL DOWNFEED
MODEL: PSG-125DX/ACC-20-48DX
S/N: 22154-1990
NEW: 1990
*** IN 2013, THIS MACHINE WAS UPGRADED,
WITH NEW ELECTRONICS/CONTROLS,
COST WAS OVER 22K TO DO THE WORK
FROM OKAMOTO! HOLY COW! ***
TABLE WORKING CAPACITY ....................... 20" x 48"
DISTANCE BETWEEN TABLE AND GRINDING WHEEL .... 23.5"
LONGITUDINAL TABLE TRAVEL .................... 57"
TABLE FEED (LONGITUDINAL FEED) ............... 6' TO 82' FPM
HANDFEED PER REV., LONGITUDINAL FEED ......... 1"
CROSS TRAVEL, COLUMN MOVES ................... 22"
CROSS FEED INCREMENT, FROM ................... 0.2" TO 1.4"
CONTINUOUS CROSSFEED RATE .................... 1' TO 16' FPM
HANDFEED PER REV., CROSSFEED ................. 0.2"
HANDFEED DIAL GRAD., CROSSFEED ............... 0.001"
AUTO VERTICAL FEED PER TABLE STROKE .......... 0.00005" TO .00295"
VERTICAL, RAPID TRAVERSE OF WHEELHEAD ........ 1.2' FPM
MANUAL PULSE GENERATOR, FEED/VERTICAL ........ 0.00005", .0005"
ONE REV. OF THE HANDWHEEL IS ................. 0.050"
WHEEL DIMENSIONS............................... 20"OD x 3"W
GRINDING WHEEL SPEED.......................... 1,100 RPM
APPROX. MACHINE DIMS. ........................ 156" x 100" x 86"H
APPROX. MACHINE WEIGHT ....................... 16,540 LBS.
MACHINE FEATURES:
HIGH RIGIDITY, TRAVELING COLUMN DESIGN
TABLE & COLUMN TRAVEL ON THE BED
TABLE IS FULLY SUPPORTED BY BED WAYS WITH NO OVERHANG OF
THE CHUCKING SURFACE AT THE MAXIMUM TRAVEL
THE COLUMN/WHEELHEAD ASSEMBLY TRAVELS ON PRECISION DOUBLE V-WAYS
THE CROSSFEED BALL SCREW ENSURES THE HIGHEST POSITIONING ACCURACY
WHEELHEAD IS FULLY SUPPORTED BY SIX PRECISION BEARING SURFACES
COLUMN HAS UNIQUE VENTILATION PORT AT THE TOP TO REMOVE HEATED
AIR FROM INSIDE THE COLUMN, TO PREVENT COLUMN DISTORTION AND
ENSURE GRINDING ACCURACY
COMPLETE WAY PROTECTION
AC SERVO MOTORS
FULL AUTOMATIC CYCLE, FOR TABLE FEED, COLUMN FEED & VERTICAL FEED
EASY INPUT OF TOTAL STOCK REMOVAL, ROUGH INFEED, FINE INFEED
& SPARKOUT VALUES ENSURE PRECISION GROUND PARTS.
TOTAL GRINDING DEPTH IS DIGITALLY DISPLAYED & RETAINED
IF THE OPERATOR NEEDS TO INTERRUPT THE AUTOMATIC CYCLE.
AN OPTIONAL MANUAL PULSE GENERATOR PROVIDES FOR WHEELHEAD
POSITIONING CONTROL AT THE WORKPIECE.
GRINDING MODE SELECTOR SWITCH, PROVIDES AUTOMATIC DOWNFEED
FOR BOTH SURFACE & PLUNGE MODES
TABLE PARKS AT COMPLETION OF GRIND CYCLE
SPECIALLY DESIGNED CARTRIDGE TYPE SPINDLE, FOR THE
HIGHEST PRECISION CAPABILITIES
* 20 H.P. SPINDLE MOTOR
* 20"DIA. x 3"W GRINDING WHEEL, 6,500 SFPM
* COOLANT SYSTEM WITH PAPER FILTRATION & MAGNETIC SEPARATOR
* 20" x 48" O.S WALKER "INTERLOC" ELECTRO-MAGNETIC CHUCK
* O.S. WALKER "SMART SERIES" VARIABLE HOLD CHUCK CONTROLLER
* POWER OVERHEAD WHEEL DRESSER
* MANUAL PULSE GENERATOR FOR VERTICAL FEED
* 3/60/230-460 VOLT ELECTRICS
* MACHINE IS PRESENTLY WIRED FOR 230 VOLTS
** EXCELLENT CONDITION & APPEARANCE **
** INSPECT UNDER POWER IN OUR HARRISON, NJ WAREHOUSE **
---
DISCLAIMER: The information presented in the write ups and the photographic representations of the equipment are believed to be accurate at the time the pages are created. The information presented on the web site should not be used for formal quotation. Price and information presented in the write ups on the web site are subject to change without notice. Machinery Values claims no responsibility for inaccuracies of the information presented on the pages of this website. Please contact one of our sales representatives if you require more information or a current formal quotation.
We're here to help
Looking for a specific machine?
Address
401 Supor Blvd.
Harrison, NJ 07029
Phone
Voice: (973) 497-7500
Fax: (973) 497-7501
Email
sales@machineryvalues.com
Address 401 Supor Blvd.
Harrison, NJ 07029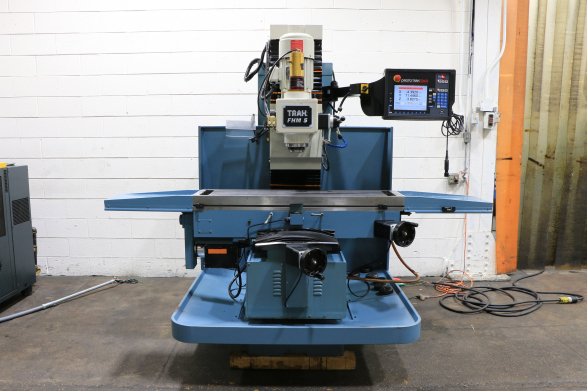 Subscribe to Receive our Most up to Date Machinery Listings
For our latest machines and inventory, sign up to receive our weekly email to be first to bid on a machine.