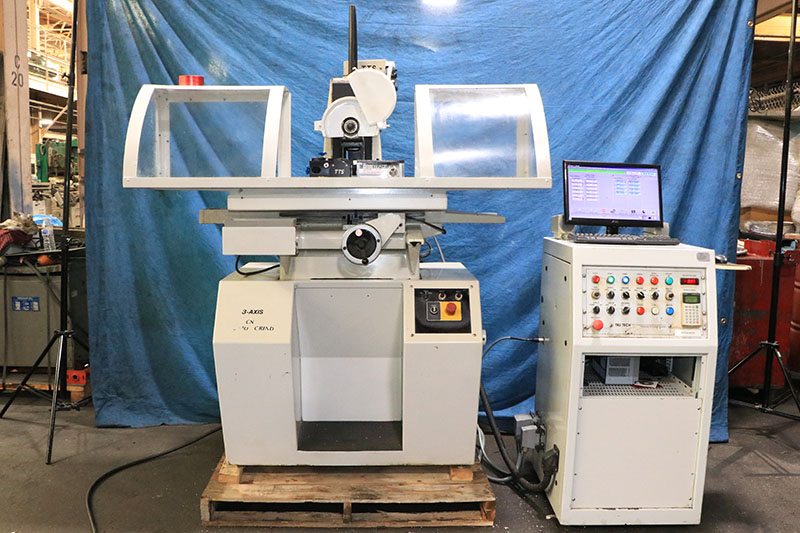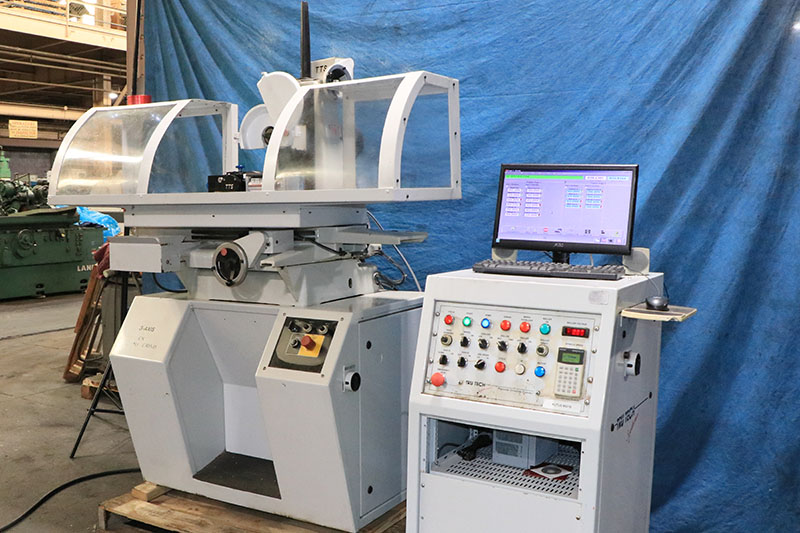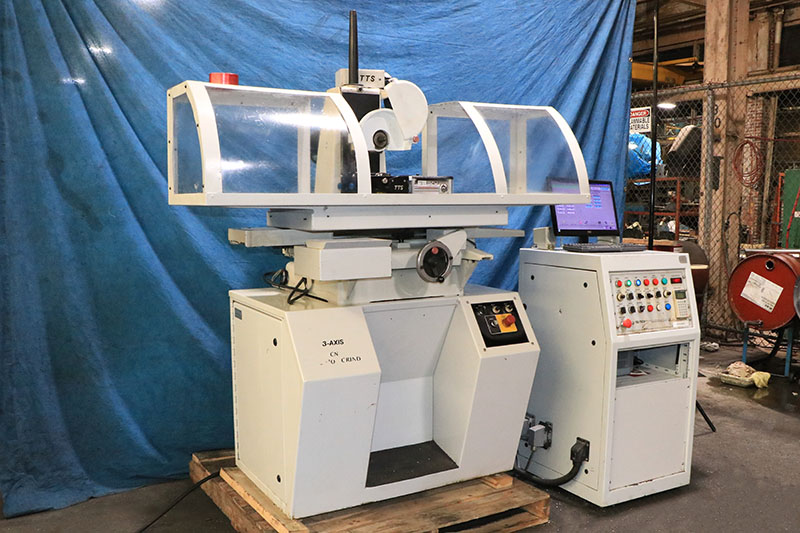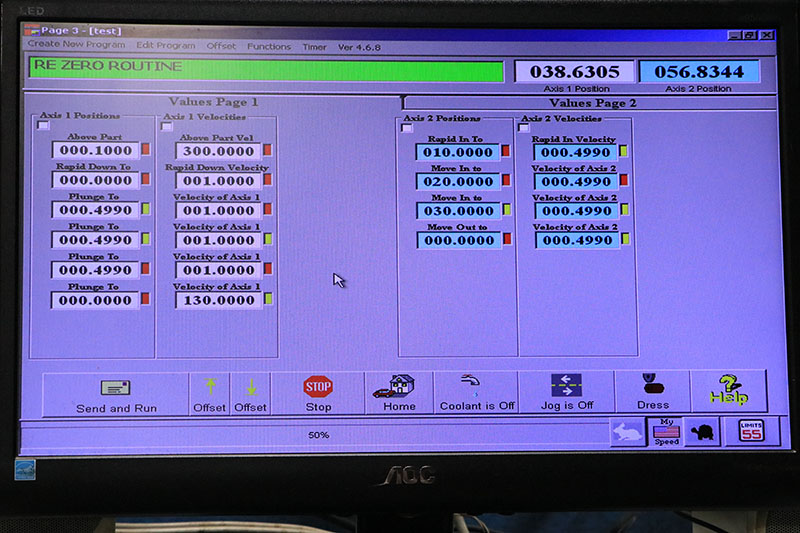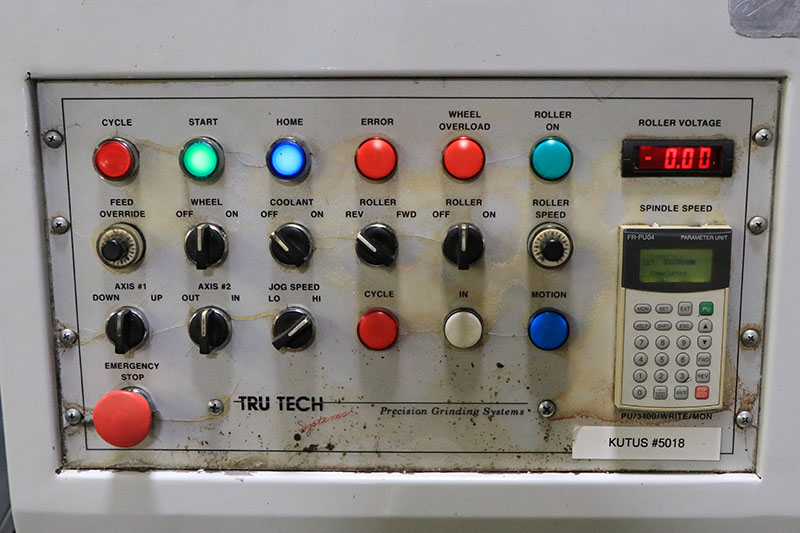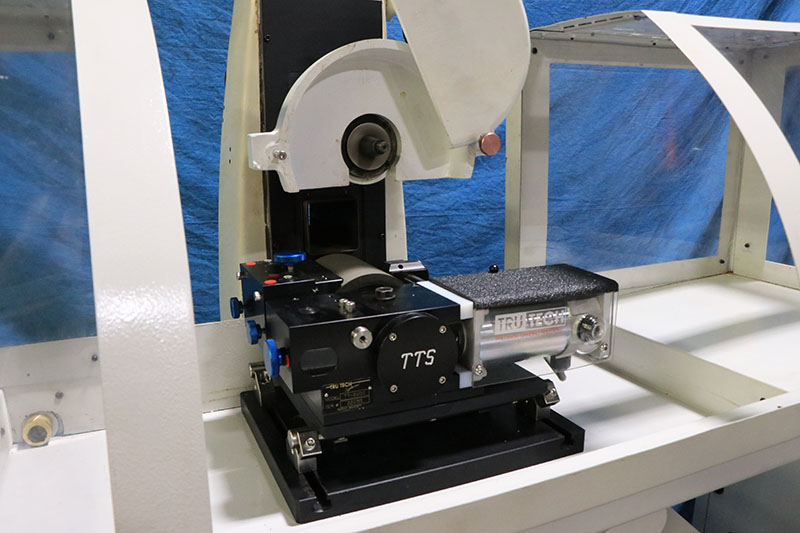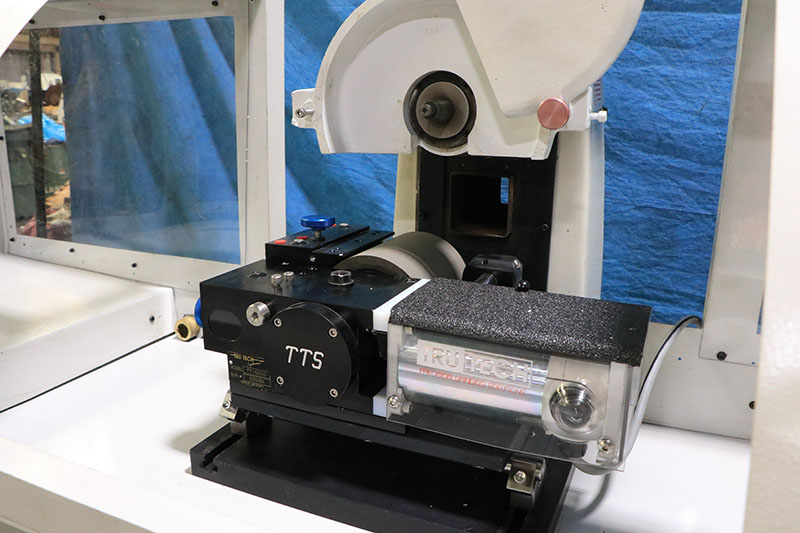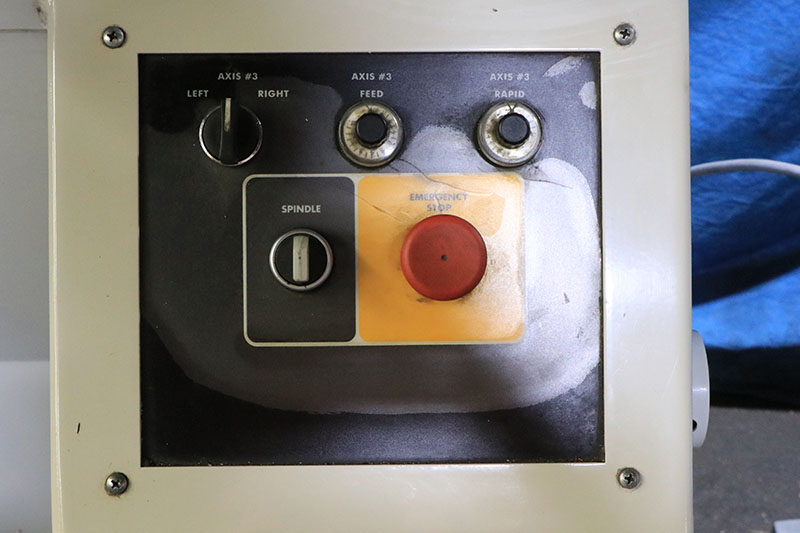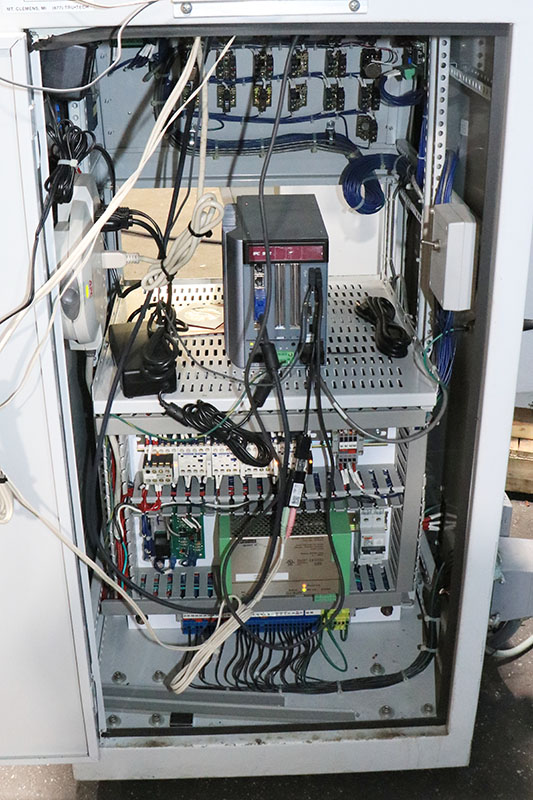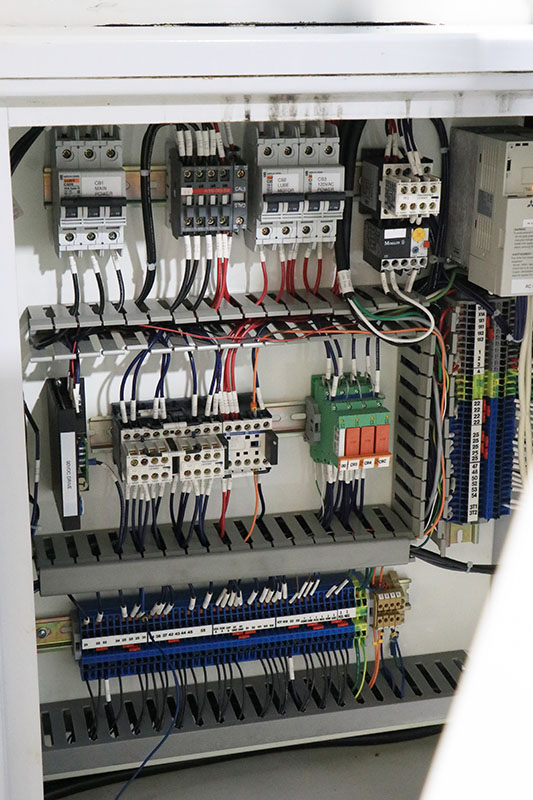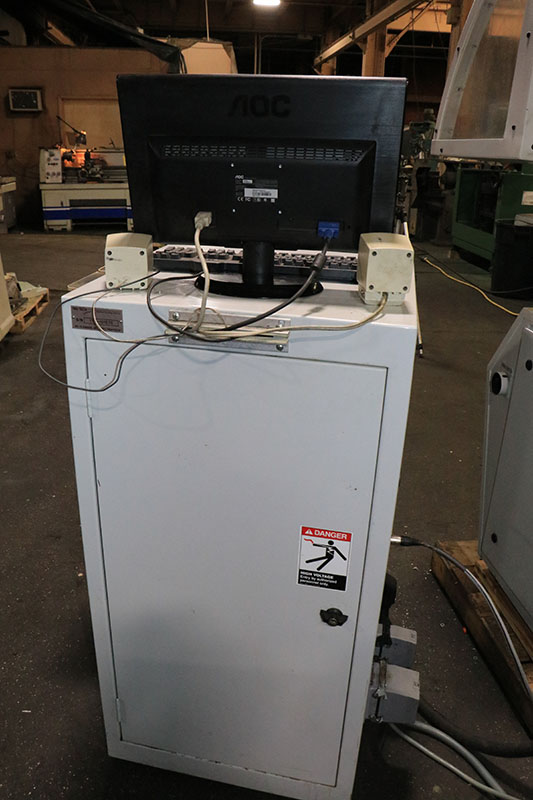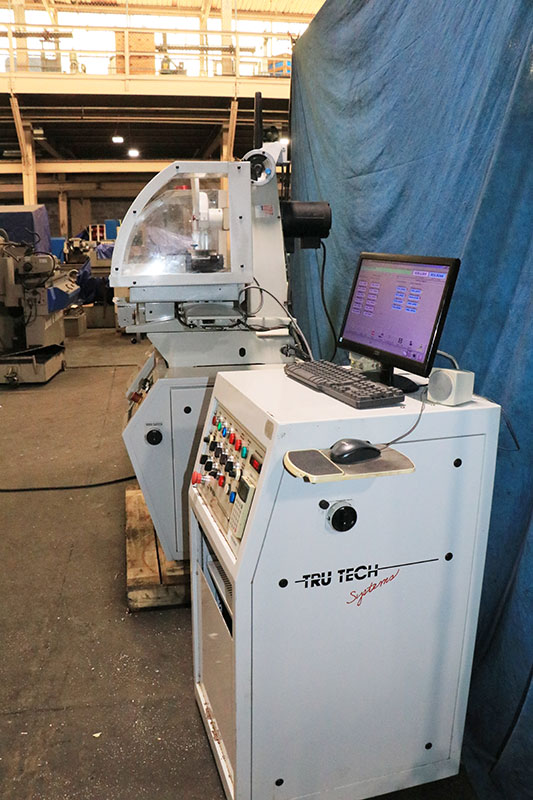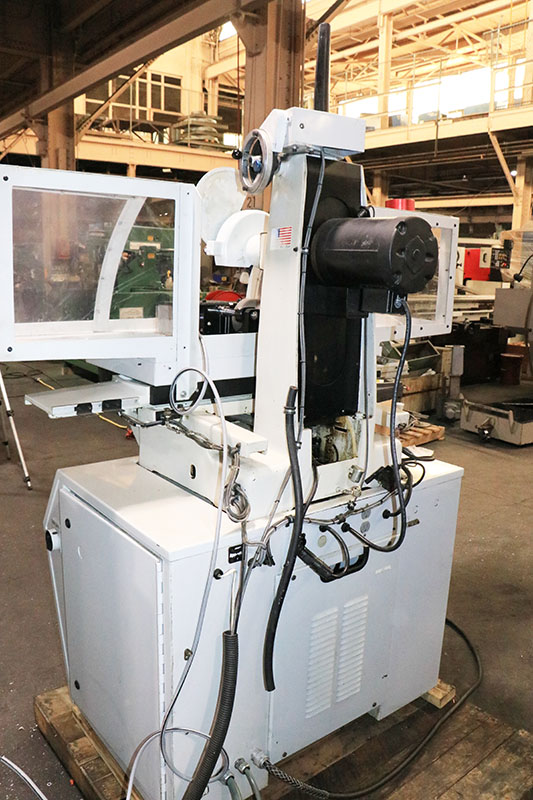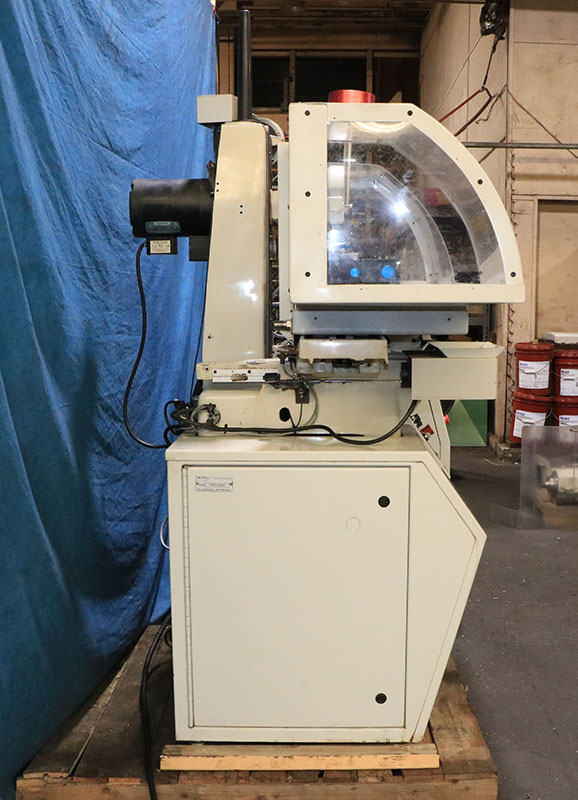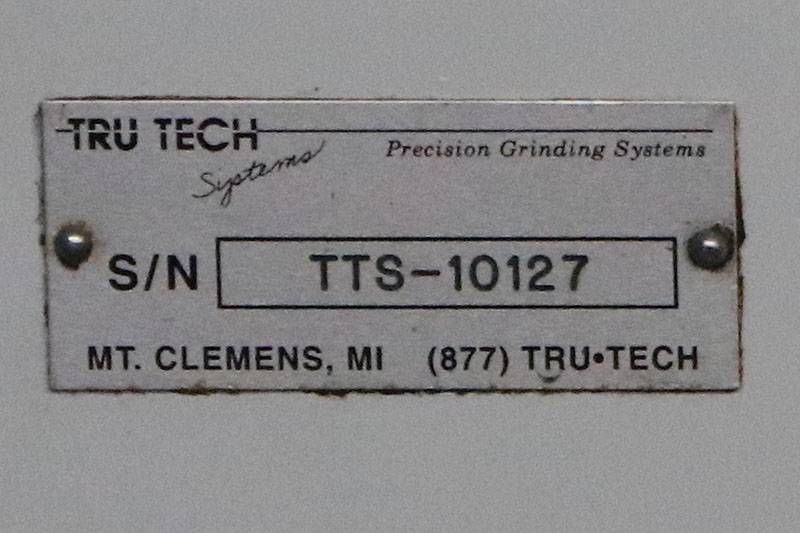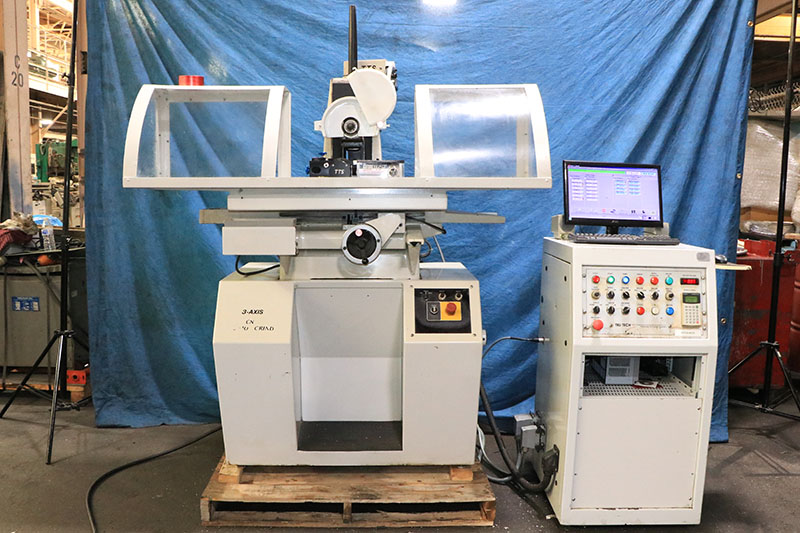 ---
Watch Video:
Tru-Tech TT-9500 CNC, NEW TT-5000 CG UNIT 2023, CENTERLESS GRINDERS
Price on Request
Make:

Tru-Tech
Model:

TT-9500 CNC, NEW TT-5000 CG UNIT 2023,
Year:

2002
Ref #:

161468
Or call us for a quote at (973) 497-7500 or send us an email at grinders@machineryvalues.com
---
TruTech TT9500 3-Axis CNC Centerless Profile Grinder
with Factory Coolant Enclosure,
New Never Used TT-5000 Centerless Grinding Unit
and Sine Plate Base,
and Upgraded with New PC in 2022,
S/N: TTS-10127C
New: 2002/Upgraded with New PC in 2022
SPECIFICATIONS:
Maximum Grind Length:............. 7.5"
Maximum Grind Diameter:........... 3"
Maximum Travel X-Axis:............ 18"
Maximum Travel Y-Axis:............ 10.75"
Maximum Travel Z-Axis:............ 9"
Standard Wheel Size:.............. 8" max.
Spindle Drive:.................... 1.5 HP
Maximum Velocity Y-Axis:.......... 15 IPM
Maximum Velocity Z-Axis:.......... 15 IPM
Input Increment:.................. 0.000010"
Floor Space Required for Ops ..... 8'6"L-R x 5'6"F-B
Shipping Weight:.................. 2,500 LBS
Comments from TruTech Systems:
TruTech CNC Windows Based "Pick-Place" Controls
and Programming Software
"Quick Set-Up"
"Ultra-Precision"
"Plunge Grind, Peel Grind, In-Feed
& Thru-Feed Capable"
"Intuitive Programming"
"Ideal For Carbide Blank Preparation."
"Easy To Use, Pick-N-Place Software Allows Easy
Profile Programming In Minutes And Grinds Most
Profiles With A Stand 1A1 Wheel."
** Updated with New PC Computer, Installed in February 2022.
This allows the machine to function far better,
no computer latency, very quick CNC programming
and execution. **
** TT-9500 has 9" Cross Travel.
** "New 2023 - Never Used" TT5000 Centerless Grinding Unit
- Infinitely Variable Speeds Providied Through
the Control
- New Sine Plate Base
Infinitely Variable Speed Grinding Spindle
Coolant System
Machine Tool Enclosure
Console for CNC Control & Push Buttons
Hole Thru Column Allows for Thrufeed Grinding
Machine is Presently Wired for 3/60/230 Volts
** F.O.B our Harrison, NJ Warehouse **
** Superior Condition & Appearance **
** In Stock, Ready to Demo Under Power in Harrison, NJ **
---
DISCLAIMER: The information presented in the write ups and the photographic representations of the equipment are believed to be accurate at the time the pages are created. The information presented on the web site should not be used for formal quotation. Price and information presented in the write ups on the web site are subject to change without notice. Machinery Values claims no responsibility for inaccuracies of the information presented on the pages of this website. Please contact one of our sales representatives if you require more information or a current formal quotation.
We're here to help
Looking for a specific machine?
Address
401 Supor Blvd.
Harrison, NJ 07029
Phone
Voice: (973) 497-7500
Fax: (973) 497-7501
Email
sales@machineryvalues.com
Address 401 Supor Blvd.
Harrison, NJ 07029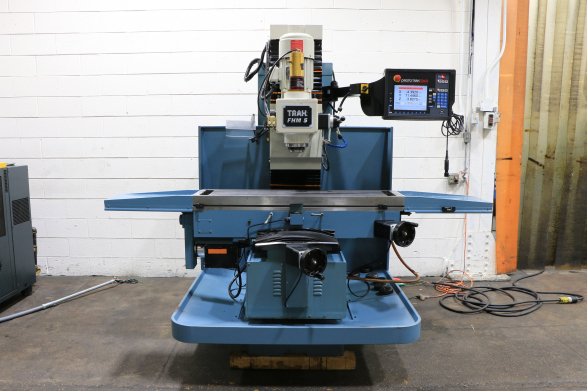 Subscribe to Receive our Most up to Date Machinery Listings
For our latest machines and inventory, sign up to receive our weekly email to be first to bid on a machine.